Portable Ecoliving Zen Dome Retreat Tents by Pacific Domes
"Ecoliving Zen Domes offer Sustainability & Co-operation with Nature." — Pacific Domes, Inc.
Zen Dome glamping in an ecoliving retreat tent has become the ultimate eco resort experience! Join the family of eco resorts worldwide who are crafting unique dream vacation packages for their guests to experience spectacular remote nature getaways while leaving a light footprint.
Get ecotourism inspired and give your guests the best in dome resort lodging and hospitality amidst breathtaking scenic wonders in a Pacific Domes ecoliving retreat tent. World-renowned Eco-Resorts and Retreat Centers have long relied on Pacific Domes' 35 plus years of industry expertise: DomeGlamping.com
Eco Resort Retreat Tents for a Sustainable Planet!
Pacific Domes is there to help make your dream a reality! With prefab ecoliving retreat tents by Pacific Domes, you can significantly reduce the steep up-front investment costs and complex eco domes construction costs. Here are some ideas to get you eco-tourism inspired:
Eco-Resorts & Retreats for Sustainable Eco-Tourism… Create exotic Glamping Getaways! Geo-engineered glamping site eco-shelters can be clustered or connected to create a Zen Dome compound.
Eco-Adventure Camps & Outdoor Education Eco-shelters… Youth eco-adventure camps and 'Ropes Course' Geodomes, Zen Dome tent shelters and BioDome Greenhouses… anything is possible.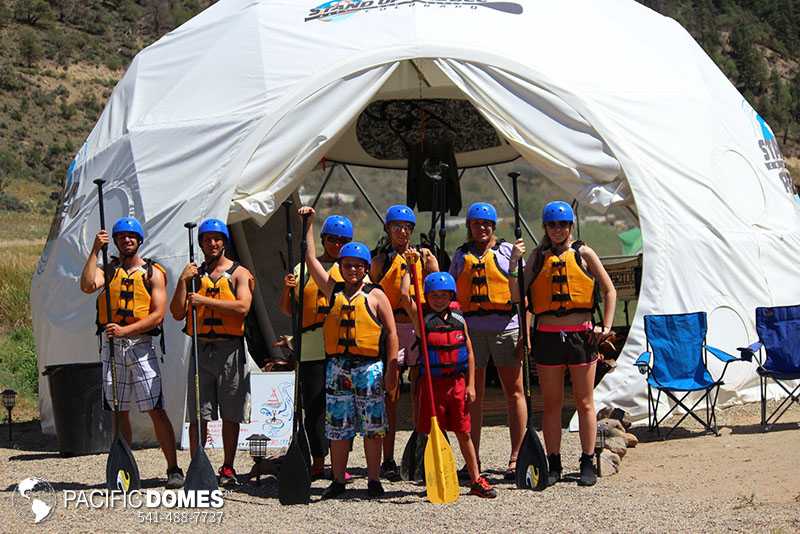 Honeymoon Zen Dome Cottages… Picture a romantic honeymoon hide-away skiing amidst the towering snow-capped peaks of the Swiss Alps or lounging in heavenly sunshine on a secluded tropical island.
Spa-Resort Zen Dome Villages… Offer unique alternatives to traditional spa-resort experiences in relaxing environments designed to encourage and enhance a sense of well-being, healthy living and a centered inner-self.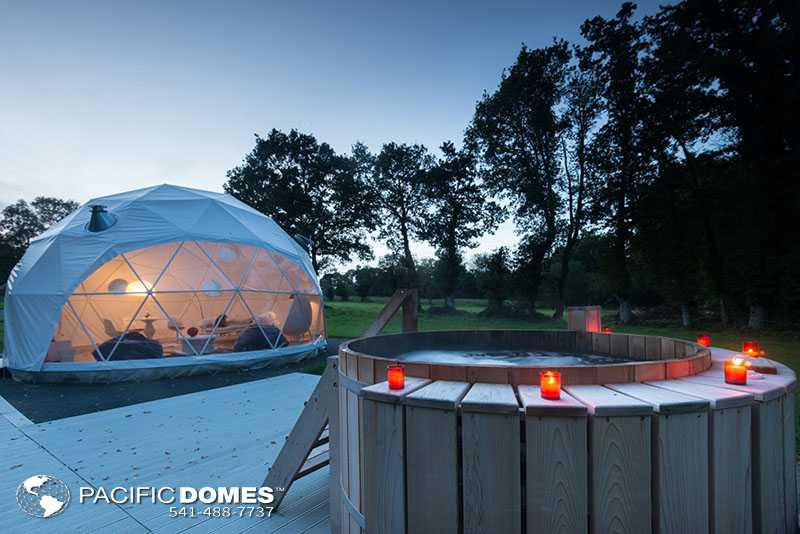 Yoga Eco-Retreat Zen Domes… Yoga styles and practices offer a wide range of opportunities for individuals and professional yoga instructors to come together for retreats and programs. Packages often include affordable glamping sites ranging from off-grid campsites to stays in comfortably furnished Zen Domes.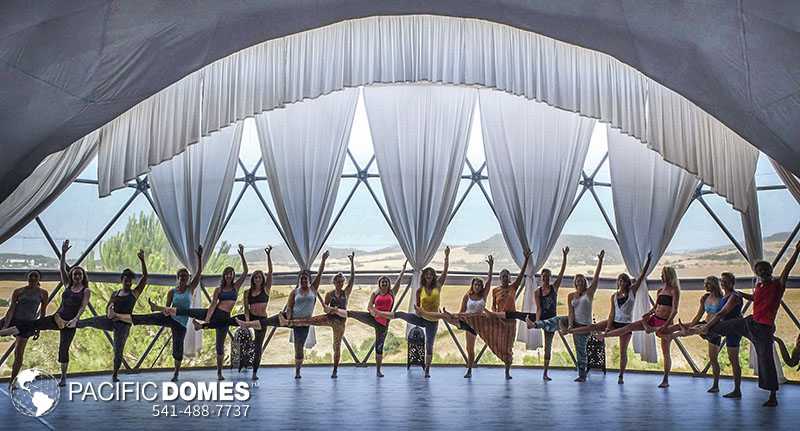 Zen Dome Eco-Villages… Combine any or all the ideas listed above to create eco-tourism inspired communities that provide local opportunities for employment.
Browsing Pacific Domes' gallery of Eco Retreat Tents is the first step towards exploring the benefits and versatility of geo-engineered domes as the strongest, portable structure known to man.