Customer Support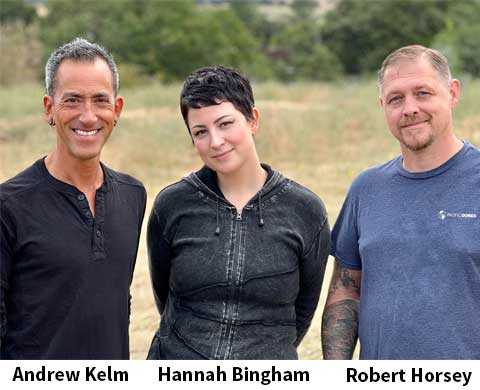 Frame Diagrams
Event Domes Frame Diagrams
Dome Deck Plans
Pacific Dome recommends using our deck plans for building your deck. We do not advise setting your dome on a pre existing deck to prevent improper drainage.
International Orders
Pacific Domes are found all over the globe. From the tundras of Alaska, to the deserts of Dubai, from the rainforest of the Amazon, to the ski slopes of Switzerland, our domes can be delivered anywhere in the world.
3D Renderings
Our 3D artists can help your company visualize your custom Pacific Dome with your graphics and simulate the environment you plan to construct it. Click here to view more 3D Renderings.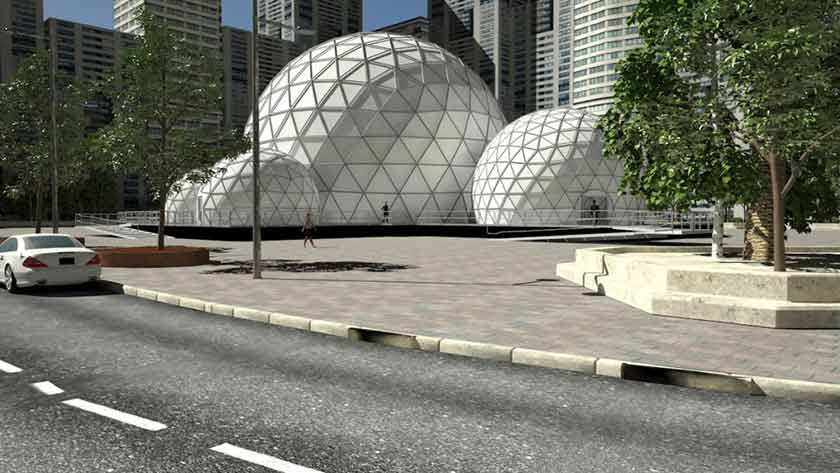 Domes Customer Service – Shipping & Returns
Due to current unprecedented events our standard production schedule is 5 to 6 months per order (large or custom orders may vary) from the date that a 50% deposit is received. We always do our best to meet client deadlines and work as quickly as possible, but please be aware that any orders placed with shorter delivery times will be charged a Rush Order Fee of 20%.
Our shipping capabilities allow for us to ship outside of the USA, However, the costs vary greatly with the size of the dome. (Duty and import taxes are the responsibility of the dome purchaser. (Shipping timelines vary for ocean and airfreight.)
For shipping sizes and weights of each "basic" dome package, Please check the appropriate dome size pages, (Upgraded frames and added components will increase the basic weights listed on our website.)
Finally, Upon delivery, It's up to you to inspect the product. If for any reason you find the product to be non-conforming: Simply submit a written request within 10 business days after delivery. At this point you will be issued an RMA number (The product must be returned within 30 business days.)
PAYMENT TERMS; DEPOSIT REQUIRED No order is final until accepted by Pacific Domes. Your order will not be accepted until you submit a signed and dated copy of these Terms and Conditions, your "Overhead Diagram" and a deposit equal to (a) for orders based on Pacific Domes' standard Product designs ("Standard Orders"), 50% of the total purchase price, or (b) for orders that require Pacific Domes to make alterations to its standard Product designs ("Custom Orders"), the deposit must equal the total cost of materials at the time the order is placed, as determined by Pacific Domes. The balance of the purchase price, including any taxes, shipping, insurance or other fees, must be paid in full by you prior to shipment. If you fail to pay the balance of the purchase price within thirty (30) calendar days after notice that your order is ready for shipment, Pacific Domes may cancel your order and charge you a twenty-five percent (25%) restocking fee. REFUNDS ARE NOT AVAILABLE ON CUSTOM ORDERS. Pacific Domes reserves the right to charge a three percent (3%) fee for payments made by credit card.
CANCELLATION Pacific Domes' products are built to order. You may cancel a Standard Order only by delivering written notice at any time before the Product ships. Additionally, failure to pay the balance of the purchase price within thirty (30) calendar days after notice that your order is ready for shipment may be deemed a cancellation of your order. If you cancel a Standard Order, you will be charged a restocking fee of twenty five percent (25%) of your entire order, which will be deducted from your deposit, and Pacific Domes will refund the remainder of your deposit within ninety (90) days after cancellation. CUSTOM ORDERS MAY NOT BE CANCELLED ONCE YOUR ORDER IS ACCEPTED BY PACIFIC DOMES.
Domes Manufacturer's Warranty
Pacific Domes warrants its Products against defects in materials and workmanship for ninety (90) calendar days from the date the product is shipped. In case of defect Pacific Domes, at its sole option, shall repair or replace the Product. Pacific Domes further warrants that covers will not excessively degrade from exposure under normal conditions for 2 to 5 years, depending on the fabric or vinyl used. A cover has degraded excessively if it exhibits fading or loss of strength to the extent that Product cannot be used under normal conditions.
EventLite Fabric: Longevity: 2 year pro-rated warranty
Event, Blackout & Sunshield Vinyl: 5 year pro-rated warranty
Clear Marine Vinyl: Longevity: 2 year pro-rated warranty
This limited warranty does not cover any defect due to: modification or alteration of the Product; use not in accordance with Product manuals; neglect, misuse, accident, abuse or vandalism; unauthorized or improperly performed repairs; improper assembly, installation or disassembly; improper maintenance or unusual physical stress; improper storage; extreme weather conditions; acts of God; and wear and tear to vinyl appliques that may occur during assembly or disassembly of the Product.