---
"Ecoliving Domes offer Sustainability & Co-operation with Nature." — Pacific Domes, Inc.
---
Portable Eco  Retreat Domes
Yoga Retreat Domes… Yoga styles and practices offer a wide range of opportunities for individuals and professional yoga instructors to come together for retreats and programs.  Retreat packages often include affordable glamping sites ranging from off-grid campsites to stays in comfortably furnished Zen Domes.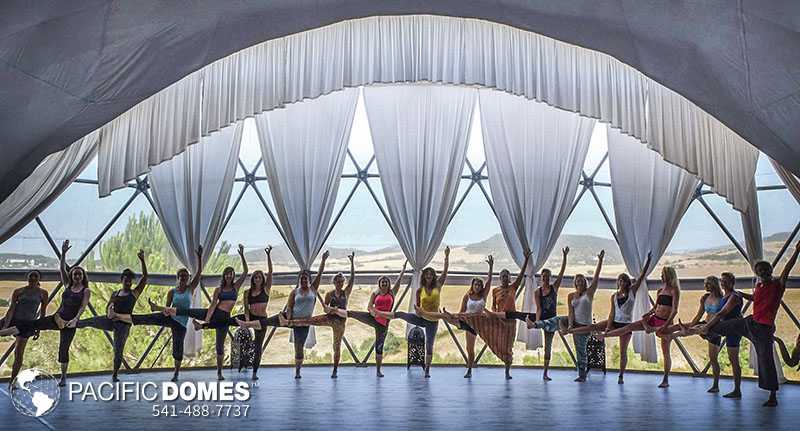 Get eco retreat inspired and give your guests the best in lodging and hospitality amidst breathtaking scenic wonders in a geodesic dome. World-renowned Eco-Resorts and Retreat Centers have long relied on Pacific Domes' industry expertise.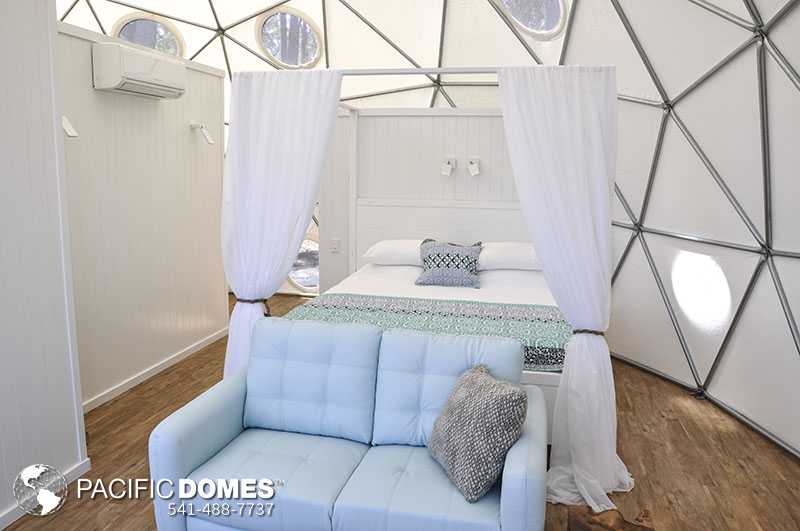 ---
Honeymoon Zen Dome Cottages… Picture a romantic honeymoon hide-away skiing amidst the towering snow-capped peaks of the Swiss Alps or lounging in heavenly sunshine on a secluded tropical island.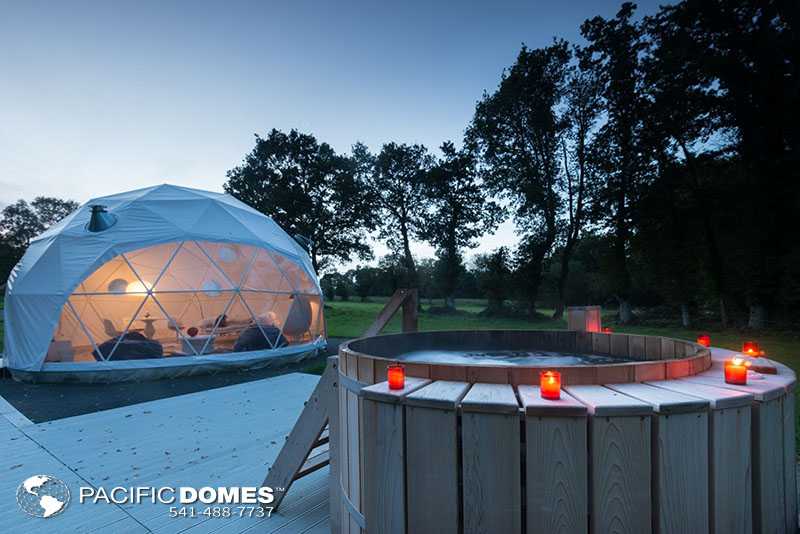 Eco-Retreats for Sustainable Eco-Tourism…  Create exotic Glamping Getaways!  Geodesic-engineered ecoliving shelters can be clustered or connected to create a dome compound.
Spa-Retreat Dome Village
Eco-Dome Villages… Combine any or all the ideas listed above to create eco-tourism inspired communities that provide local opportunities for employment.
Offer unique alternatives to traditional spa-resort experiences in relaxing environments designed to encourage and enhance a sense of well-being, healthy living and a centered inner-self.
---
Eco-Adventure Camps & Outdoor Education Eco-shelters… Youth eco-adventure camps and 'Ropes Course' Geodomes, Zen Dome tent shelters and BioDome Greenhouses… anything is possible.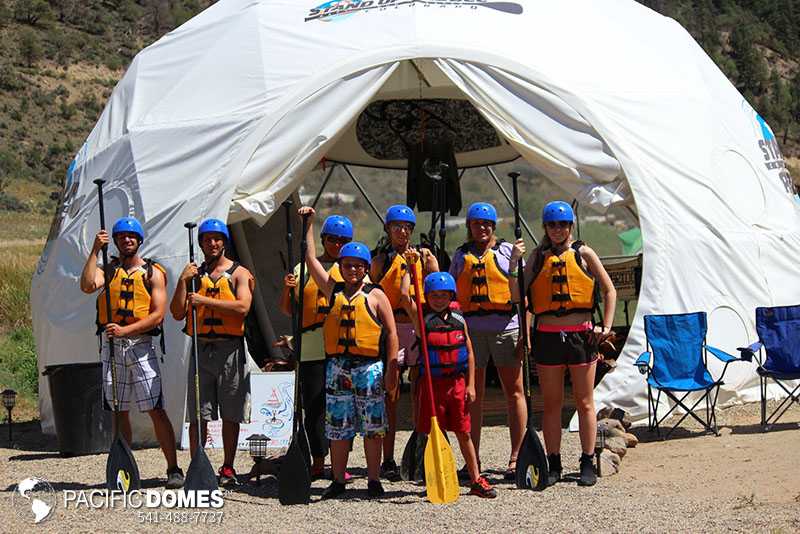 ---
Eco Retreat Domes for a Sustainable Planet!
Pacific Domes is there to help make your dream a reality!  With our dome kits, you can significantly reduce the steep up-front investment and construction costs of complex stick built dwellings.  Browsing Pacific Domes' gallery of Eco Retreat is the first step towards exploring the benefits and versatility of geodesic-engineered domes as the strongest, portable structure known to man.
---