---
Greenhouse Domes
Realize your growing potential with our Geodesic Greenhouse Domes.
We build affordable, state of the art Geodesic Greenhouses and Geodesic Grow Domes for the both the industrial grower and the home gardener who desires healthier flowers and vegetables from their own backyard. Our domes ensure an extended growing season from seed to harvest.
Our Custom Geodesic Greenhouse & Grow Domes are ideal for energy efficient growing and hydroponics. Our advanced system provides the climate and light control best suited for indoor growing, with the benefit of natural sunlight and fresh air for your plants.
We also build Prefabricated Greenhouses and Geodesic Grow Dome Kits for the home gardening enthusiast looking to create an efficient and affordable garden in the most challenging of climates.
Our Geodesic Greenhouse Structures effectively shed rain and snow, withstand stiff winds, and are available in several sizes ready to install. Read More…
For Sales and Rentals, call 1 (541) 488-7737 or click here for a free quote.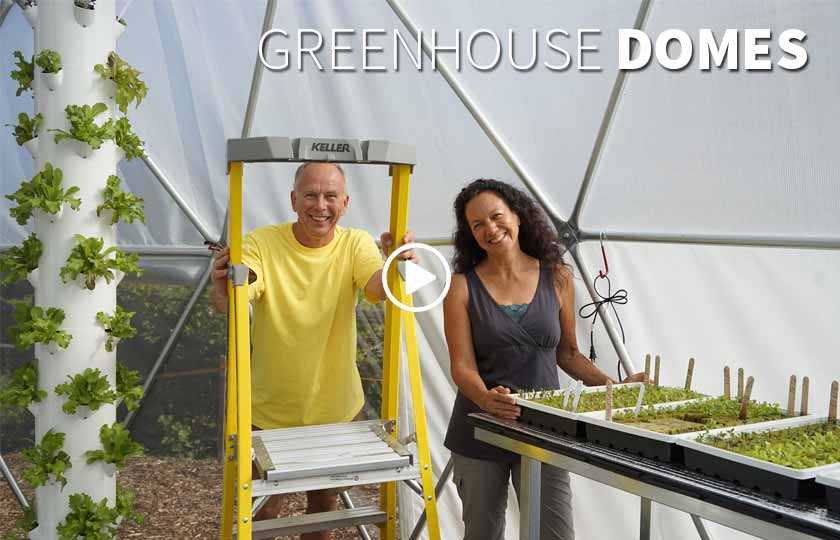 Creating Biospheres
At the heart of our company is a desire to encourage sustainable, eco-friendly living. Our Biosphere Domes integrate the intelligence of nature with human ingenuity. We will help you create an ideal biosphere for your local climate to ensure an extended growing season and healthy plants no matter what season. Connect with a representative so we can work with you to create a custom greenhouse dome in your own backyard, community garden, or industrial farm.
Our domes have been used for the following greenhouse purposes: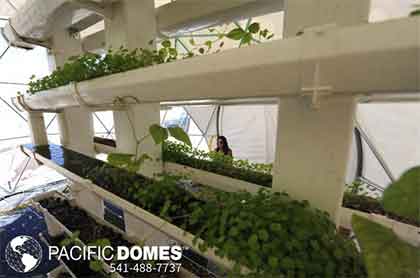 Aquaponics
Algae Production
Mycoculture
Bee Havens
Vermiculture
Drying and Trim Rooms
Organic Food and Herb Production