---
"You belong to the Universe." — R. Buckminster Fuller
---
If the father of the modern geodesic dome, Buckminster Fuller, could have gazed into his crystal ball, he might have foreseen that his invention would lead to the very exciting evolution of Mobile Planetarium Domes. Planetariums have been forever transformed by the ease with which domes can be transported and setup in virtually any location. Add the magic of immersive digital projection and you have the perfect venue to captivate your audiences, taking them on a journey into the mysteries of the cosmos ‒ and, a 'Fuller View of the Universe'!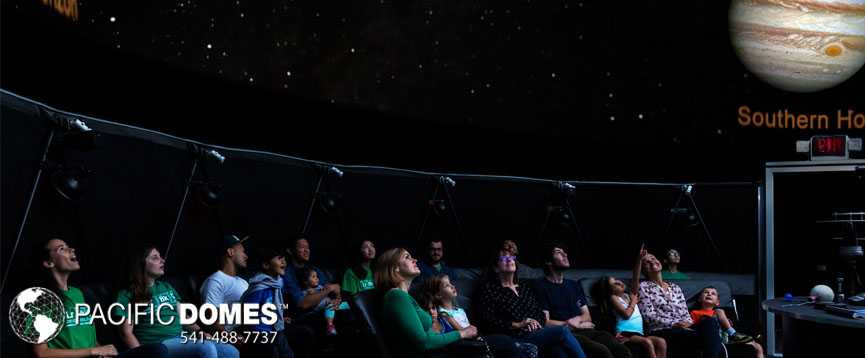 "What better place to navigate the heavens, than from within the very structure from which it's designed!"
Overview of Immersive Digital Projection in Mobile Planetarium Domes
Mobile Planetarium Domes have evolved in sync with the speed at which Digital Projection, Virtual Reality (VR) & Augmented Virtual Reality (AVR) technology have entered the scene. Projection Domes offer a variety of applications for both education and entertainment. In this blog post, we will:
Explore the magic of digital projection with examples of dome uses and unique experiences.
Answer some frequently asked questions (FAQ's) that cover key benefits and features of Pacific Domes' Mobile Planetarium Domes.
Weigh-in on pros and cons of geodesic-engineered planetarium domes and inflatable planetarium domes, so you can make an informed purchasing decision.
And, last, but not least, we will provide an overview of the services offered by Pacific Domes.
By the end of this blog, we trust you will agree that Pacific Domes Manufacturing and the services we offer have earned the competitive edge in today's marketplace.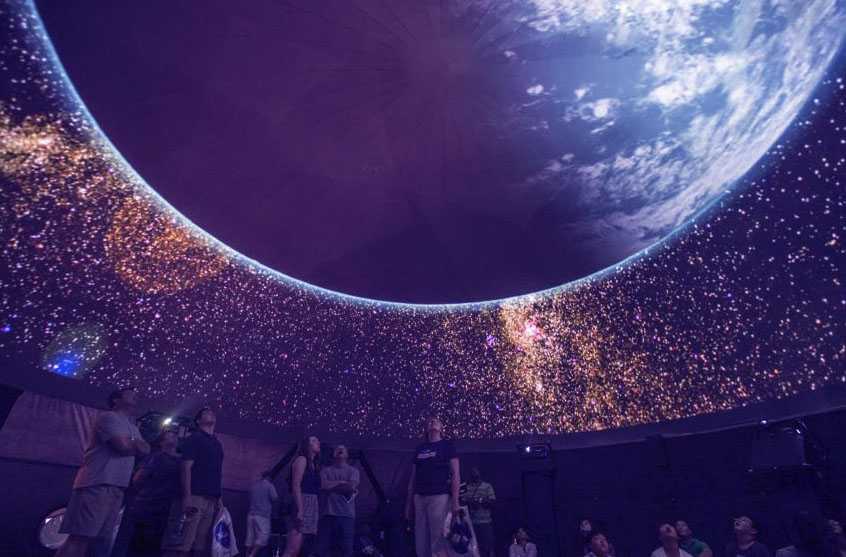 At the forefront of immersive digital technology, the dome-shaped design of a freestanding planetarium dome morphs into a colossal 360° projection screen ‒ visible under luminous night skies from miles around.
1) Education and entertainment applications of Mobile Planetarium Domes
Examples of educational uses
Just as relevant today as it was when it first came out, "NASA's Journey to Mars" is a short educational planetarium presentation that can be used to inspire interest in S.T.E.M. To learn more, including how you can acquire shows for use in your area, visit NASA S.T.E.M.
Interested in acquiring a mobile planetarium dome for your community? Read our blog post to learn more about NASA'S funding opportunities for schools and community science centers. Another recommended resource is, "So You Want to Build a Planetarium".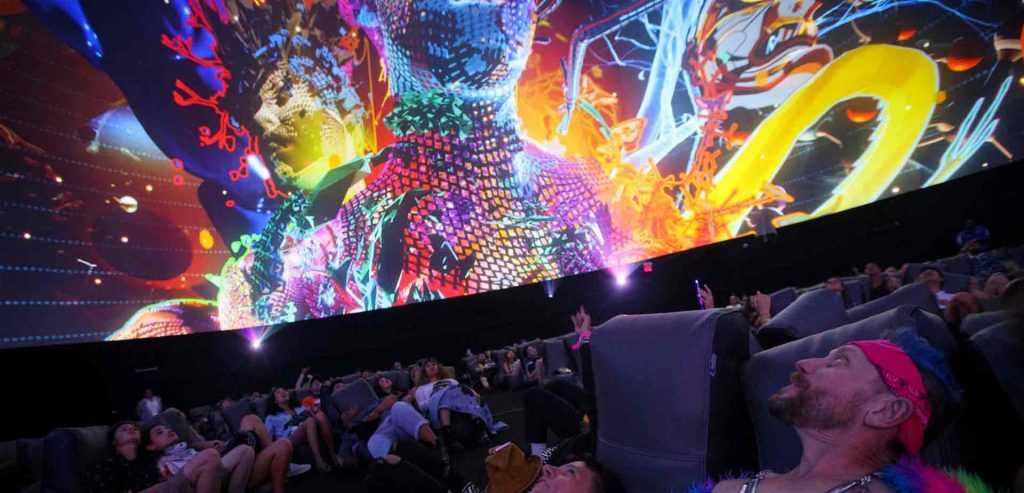 Examples of entertainment uses
A truly spell-binding, immersive visual and sound experience awaited visitors to the Mesmerica Live Planetarium Dome.
The iconic Antarctic Dome at Coachella Music Festival featured 360° projections by Obscura Digital inside a colossal 120′ diameter Pacific Dome.
Inspired by Bucky Fuller's geodesic-engineered blueprints, Pacific Domes designed the first and largest mobile Planetarium Dome ever. It housed an immersive 360° projection screen which simulated the movement of the heavens with realistic scenes of stars, planets and celestial objects.
2) FAQ's about Pacific Domes Mobile Planetarium Domes
Are mobile planetariums safe?
A freestanding planetarium dome is exceptionally secure due to its unrivaled geodesic-engineered strength. Its ability to withstand nature's extremes is an insurance policy in itself!
Popular, because of their strength, durability and ease of set-up, domes are an ideal structure for all types of terrains and climates – and, this means peace of mind for event planners, so they can focus on what matters most.
What are the features and benefits of a mobile planetarium dome?
A prefab dome's open-span lends itself to unlimited design possibilities. No matter the size or scope of your project, a Pacific Domes freestanding dome offers many features and benefits that satisfied clients worldwide love.
Users are often pleasantly surprised to learn that domes are energy-efficient, too. That said, domes support heating and cooling – as well as, lighting and projection systems.
Does Pacific Domes offer Customization and Engineering Blueprints?
From concept to completion, everything about a dome is customizable – from engineering blueprints to production and site set-up.
Durable Dome covers can be customized with colors, branding and images. Pacific Domes' patented projection liner ensures professional image quality.
Pacific Domes offers an array of color combinations to help you stand out – in even, the busiest settings. Commonly used for Illumination Domes, budget-friendly EventLite covers are visible from both the inside and outside – these colorful projections can be seen for miles around.
What are the sizes, specs and capacity of mobile planetarium domes?
Pacific Domes has happy clients from around the globe who love that there's a range of sizes from 16' to 120' to suit their requirements. Specs and seating capacity can be found by 'clicking' on the above link.
Are mobile planetariums temporary or permanent?
Portable planetarium domes are often used as temporary structures – meaning that they can be taken down when no longer needed. They can also be made permanent, as was the case with the Vortex Dome in Los Angeles, CA.
What is Fulldome Projection and Sphere Technology?
Lending itself to unlimited design possibilities, 360° fulldome projections bring the audience experience to life with projection mapping technology. Patented blackout covers keep your projections tightly locked inside where the images play out in vivid detail. The open-span of the dome itself becomes a large canvas – transforming it into another world.
Developed by Holoplot, a German company, Sphere technology projects sound, in whatever width or height you want it to be, much the same way as a laser or spotlight. "It's no longer just about what's happening on stage, it's about what's happening inside, with the entire audience." ― James Dolan, Ceo of Madison Square Gardens
Do you offer a complete package?
Pacific Domes Projection Domes and Spheres provide a totally immersive experience that isn't likely to be forgotten. Clients always have the option to purchase a dome separately or as a complete package. Pacific Domes partners with some of the industry's most respected names – such as, Obscura Digital, Vortex Immersion Media and Lumen & Forge.
How much does a mobile planetarium cost?
Pacific Domes online store is the best place to begin when estimating the cost of purchasing a planetarium dome. Spanning decades of combined product knowledge, our Customer Support team handles all phases of geodesic dome manufacture, construction and installation – so, don't hesitate to reach out with your burning questions.
3) Pros and Cons of geodesic planetarium domes vs. inflatable planetarium domes
Freestanding geodesic-engineered mobile planetarium domes and inflatable planetarium domes are both popular options for providing portability and immersive experiences to viewing audiences. That said, they have some key differences worth considering. Let's weigh-in on some of the pros and cons of each.
Pros of geodesic mobile planetarium domes:
They are structurally stronger, more durable and longer-lasting than inflatable domes.
They offer a higher level of stability and safety – they are an insurance policy in itself!
They can be customized to suit specific needs or preferences.
They can be used in a wider range of locations and settings, including indoor or outdoor, flat or uneven surfaces.
Projection dome theaters with patented projection liner can be implemented for one tenth the price of other planetarium systems.
Cons of geodesic mobile planetarium domes:
They are generally more expensive to purchase or rent than inflatable domes.
They require more space for storage and transportation.
They may take slightly longer to set up and take down than inflatable domes.
Pros of inflatable planetarium domes:
They are more affordable to purchase or rent than geodesic domes.
They are lightweight and easier to transport.
They can be set up and taken down quickly.
Cons of inflatable planetarium domes:
They are less durable and won't last as long as freestanding domes – especially, when exposed to the outdoors for extended periods of time.
They are less stable and safe during windy or inclement weather conditions.
They are limited to flat surfaces and do best in protected areas.
Overall, the strength of geodesic-engineered mobile planetarium domes is an insurance policy in itself! They may be more expensive and may require more space and time to set up and take down – however, they offer more versatility and durability. Inflatable planetarium domes may be a convenient option and more affordable – but, they may not be suitable for all locations and conditions.
4) Overview of the services we offer
At Pacific Domes we pride ourselves in taking planetarium domes to a whole new level of entertainment or education. Manufactured in the USA from design to build, Pacific Domes' award-winning planetarium domes are fully customizable, portable and go up quickly. When it comes to set-up and take-down, our field-trained teams are the best!
We're here to assist you each step-of-the-way from concept to completion. We love solving your problems and strive to keep your needs at the forefront of every interaction.
Services we offer:
Our experienced sales and support staff works closely with you to offer complete solutions, tailored to your specifications.
Our in-house design engineers work with you to bring your architectural design to life in its setting with 3D renderings – and, we provide a structural analysis.
Our manufacturing facility is meticulous in attention to detail.
Our field teams can handle installation and take-down, logistics, equipment rental, heating and air conditioning needs, flooring solutions, and projection needs.
Our Planetarium Domes can be setup by field teams as either a temporary or permanent structures. Built to handle the extreme demands of continuous on-the-road portability.
Mobile Planetarium Domes are easy to transport to any location and can be erected in virtually any type of terrain. Perfect for either large or small-scale events, they can be erected and dismantled quickly. For the ultimate visit to distant stars, planets, and other celestial objects Pacific Domes invites you to enjoy a "Fuller" view of the universe inside a Planetarium Dome – a view that transforms innovation, creativity, and originality into that WOW factor!
---
Pacific Domes of Oregon is on the forefront of Immersive Digital Technology, creating amazing 360° Planetarium Projection Dome Theaters for entertainment, education and interactive training. When it comes to staging spectacular events, clients have been trusting Pacific Domes' industry expertise for over 40-years.
We're here to help!
Feel free to reach out and one of our team members will provide all the assistance you might need to get started with your future Planetarium Dome!
3-ways to reach out besides the online Chat: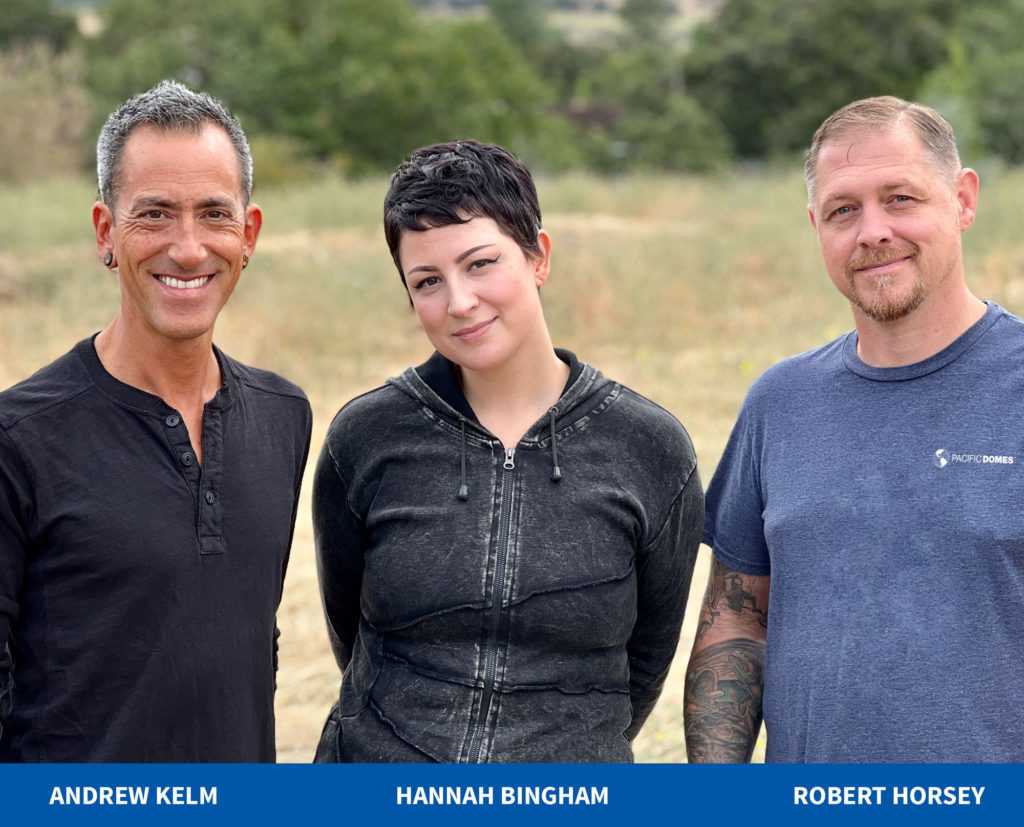 ---