Who wouldn't love to say goodbye to inflated mortgage payments these days? If you're ready to explore a simpler and more sustainable lifestyle, then, welcome to ecoliving in an energy-efficient geodesic dome – where you'll find many sizes and floor plans to choose from.
Cost-effective dome shelter kits have many versatile uses. And, one of the benefits that dome dwellers soon discover is that, in addition to a geodesic dome's energy-efficient design, it's imbued with the energetic qualities of Nature's sacred geometry!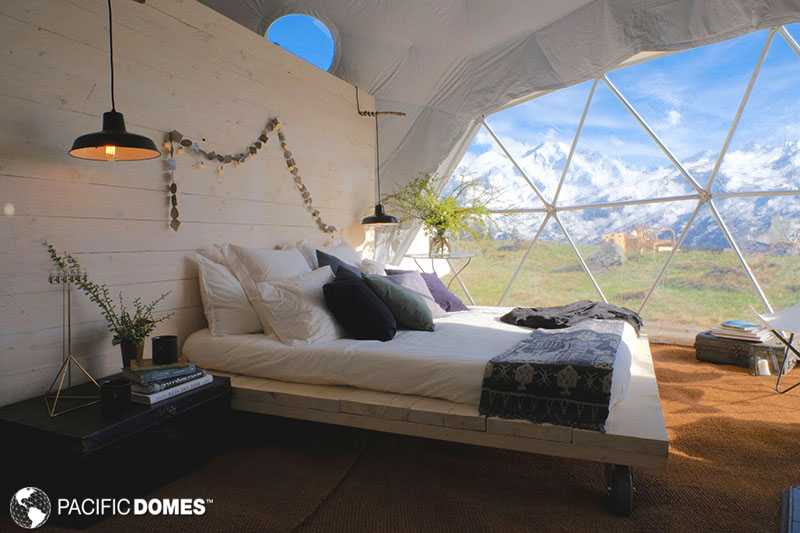 When given an affordable option,without sacrificing those creature comforts we've all been accustomed to, who wouldn't love to trade energy–inefficiency for a more energy-efficient ecoliving lifestyle, right? That said, the reality is that the average hard-working home buyer is most likely to encounter conventional home construction – thus, remaining totally unaware of a geodesic dome's features and benefits.
While it can be said that we're beginning to see some positive trends towards energy-efficient, ecoliving (aka green building) construction, the price tag often outweighs the benefits – while, the more affordable tiny home designs, like the Boxable, leave one feeling claustrophobic and boxed-in.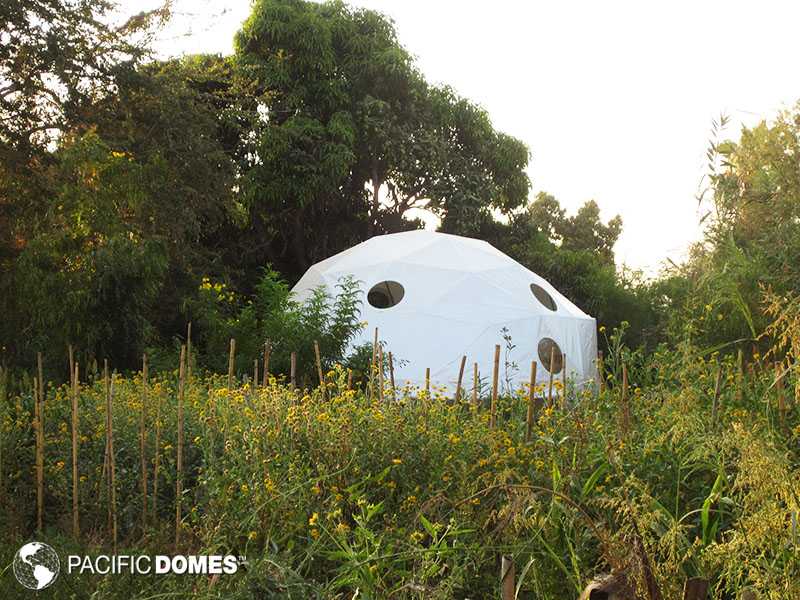 About Pacific Domes Geodesic-engineered Frames
Made popular through the pioneering efforts of geodesic dome manufacturers, like Pacific Domes, a portable, prefab Dome Home is an insurance policy in itself! Some irrefutable facts behind this bold statement are the ongoing reports of a geodesic dome being the only structure left standing following the aftermath of Nature's extremes, such as a hurricane, tornado or earthquake.
Geodesic domes are composed of inter-connected triangles that lends its superior structural strength. Father of the modern geodesic dome, Buckminster 'Bucky' Fuller, demonstrated the difference in strength between rectangles and triangles by applying pressure to both structures – the triangle proved to be twice as strong and remained rigid, while the unstable rectangle collapsed.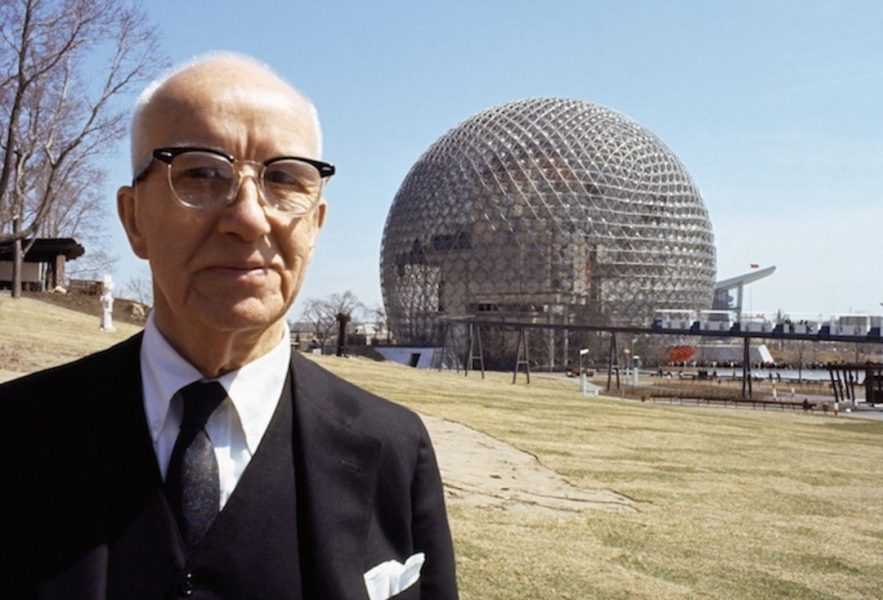 Buckminster Fuller won an award from the American Architectural Society for inventing the strongest structure known to man. It's noteworthy, that citing this well-documented data, along with a good set of engineering blueprints, will facilitate in getting your plans approved by building departments.
About Pacific Domes Architectural Fabrics
A key consideration in choosing dome fabrics is longevity. The 2 main causes of deterioration are UV (sun damage) and mildew. Pacific Domes UV shield, mildew resistant covers are made of 20-year outdoor architectural fabric. Covers provide durable and long-lasting shelter in all types of climates – from tropical beaches to snowy-mountains – from wind-swept deserts to humid rainforests,
About Pacific Domes Insulation and Thermoshield Paint
Even in the harshest winter conditions, such as, Antarctica, Pacific Domes provides several options to transform your dome into a cozy refuge. In high moisture areas, SunLite™ and SunShield™ (vinyl) fabrics afford a smooth easy-to-clean smooth surface that's mold and mildew resistant. In desert-like areas, SunLite™ with an added coat of Thermoshield™, dramatically extend the cover's life expectancy.
For additional information, we invite you to visit Pacific Dome Knowledge Base and Faq's. Learn how easy it is to build with a prefab dome home kit – watch Pacific Domes 5-part 'How to Build' series.
Ecoliving Domes – Living Sustainably Close to Nature
If you've dreamt of having a more harmonious close-to-nature lifestyle, purchasing an ecoliving geodesic Dome Home might be the perfect energy-efficient ecoliving solution you've been searching for. Additionally, you'll avoid the headaches of starting completely from scratch, by building with a portable, prefab Geodesic-Engineered Building System by Pacific Domes!
Freestanding Dome kits are the preferred choice for off-grid and remote communities. A prefab dome's portability offers DIY'ers opportunities to go just about anywhere on the planet! Manufactured in the USA by Pacific Domes, Ecoliving Dome Homes have the geodesic-engineered strength to withstand extreme weather conditions – such as, high winds, snow-loads, hurricanes and earthquakes.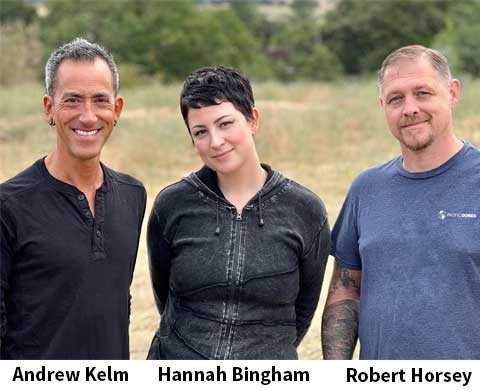 ---