"The more whom you seek to serve, the greater effectiveness you will have." ― Buckminster Fuller
Shelters for Freedom Worldwide was born in response to a need for rapidly deployable portable relief shelters that could withstand nature's extremes. An outgrowth of Pacific Domes manufacturing in Southern Oregon, Shelters for Freedom Worldwide has a track-record spanning many decades of working alongside humanitarian relief agencies, organizations and private donors on a global scale.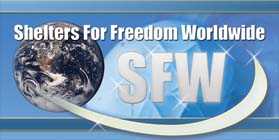 Shelters for Freedom Worldwide is a nonprofit organization manned by volunteer staff, only. It exists, solely, for the purpose of providing shelter for humanitarian relief. All donations received are funneled directly into the cost of providing humanitarian relief shelters– whether it's temporary housing for displaced families or setting up basecamp operations with large field tents.
Whenever possible, benefactors are provided with a photo of how the shelter is being used by either a family or humanitarian relief organization in receipt of a donation.
Shelter Uses for Relief Efforts
Disaster relief shelters serve a number of multi-usefunctions. Examples of how shelters have been used for humanitarian relief:
---
"Domes are the strongest, lightest and most efficient means of enclosing space yet known to man." — R. Buckminster Fuller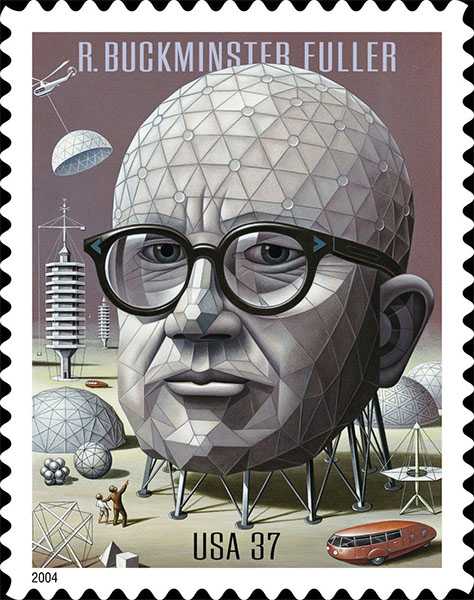 ---
"Holding a global vision for a future that works for 100% of Humanity" ― Pacific Domes
Pacific Domes has always had much involvement in the community and Shelters for Freedom Worldwide is but an extension of this call to service. Following in Bucky's footsteps, Shelters for Freedom Worldwide, remains true to the vision of "bringing progress and pioneering a futuristic and sustainable shelter that truly serves humanity. We plan to continue pioneering in hopes that geodesic-engineered technology will one day occupy its proper place in the world of architecture."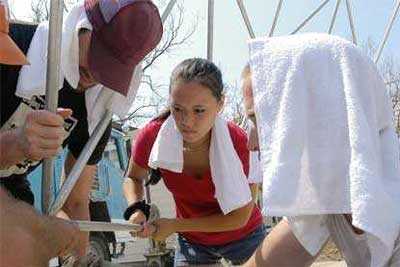 As the original manufacturer of geodesic domes, Pacific Domes is humbled to have served as an inspiration for others who have embraced the many uses of dome shelters – and, ventured deeper into the construction and exploration of geodesic dome architecture.
---