Ordinary homeowners are reaping huge rewards due to a fresh opportunity created by current global affairs. Inspired by the call to reconnect with Nature, city folks are ready to escape out of their confined houses and breathe some fresh outdoor air in an Airbnb Glamping dome tent.
An Airbnb glamping dome getaway aims to capitalize on both ecotourism and hospitality home-sharing markets. Homeowners turned entrepreneurs, discover that they're up and running with their own Airbnb glamping dome getaway – and, reaping a great return on their investment (ROI).
Get inspired by Airbnb Glamping Dome Hosts
According to a number of Pacific Domes clients, their Airbnb glamping getaways stay booked all the time – not just part-of-the-time, but, all the time! But, don't' take our word for it, visit Luxury Glamping in Henderson, North Carolina, an Airbnb Glamping booking site and take note that they are booked for the remainder of 2021 – Airbnb price doesn't seem to be an issue, either.
---
Interactive AirBnb Dome Glamping Map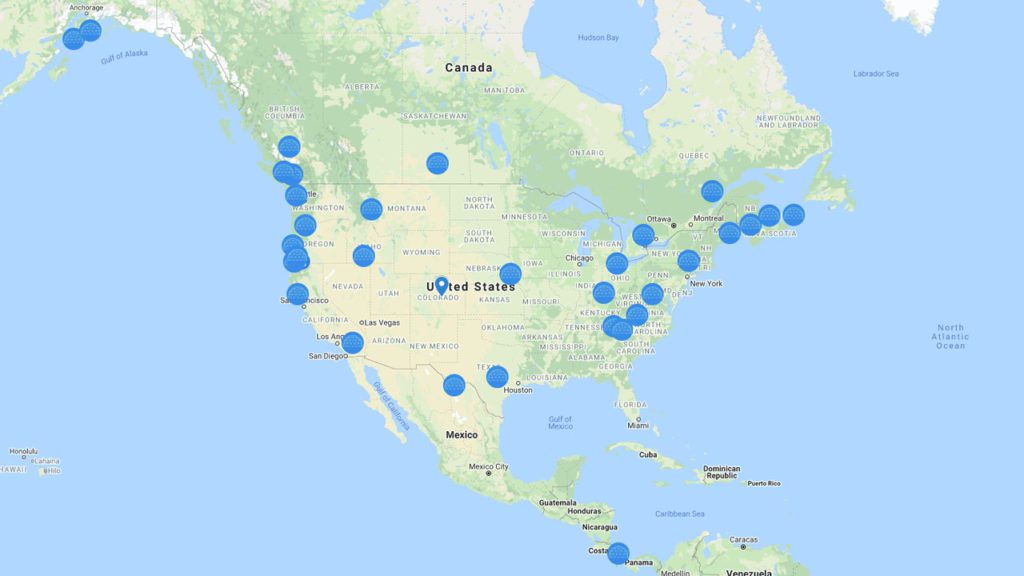 For additional inspiration, take a map tour of our clients' Airbnb glamping domes and eco-resorts around the world.
---
Opportunities in Times of Change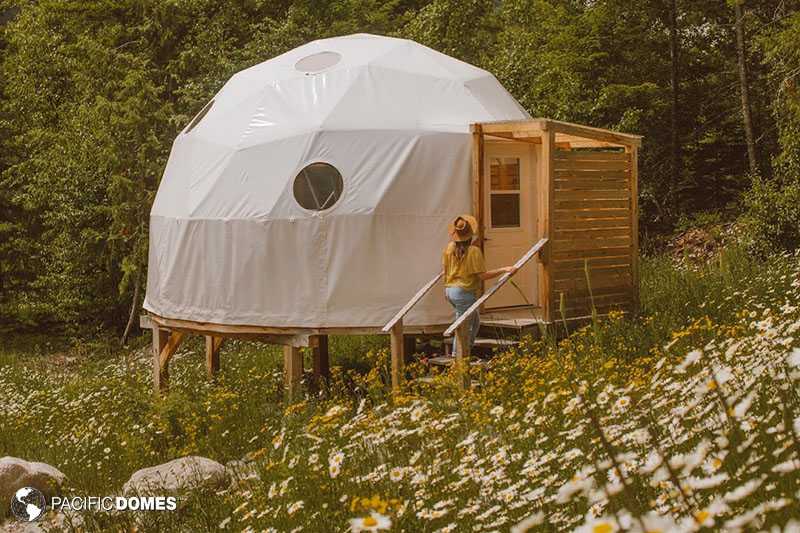 During times of transition, opportunities to create new realities present themselves. In the past 18 months a thriving hospitality business model took flight in the form of Airbnb getaways and homestays.
With remote work becoming more and more the new norm, one such opportunity presents itself by filling a niche for Airbnb travel lodging. If we've captured your attention, thus far, you'll find inspiration in reading our Guide, "How to Best Prepare Your Dome for Use as an Airbnb".
Setting up Your Glamp Dome Site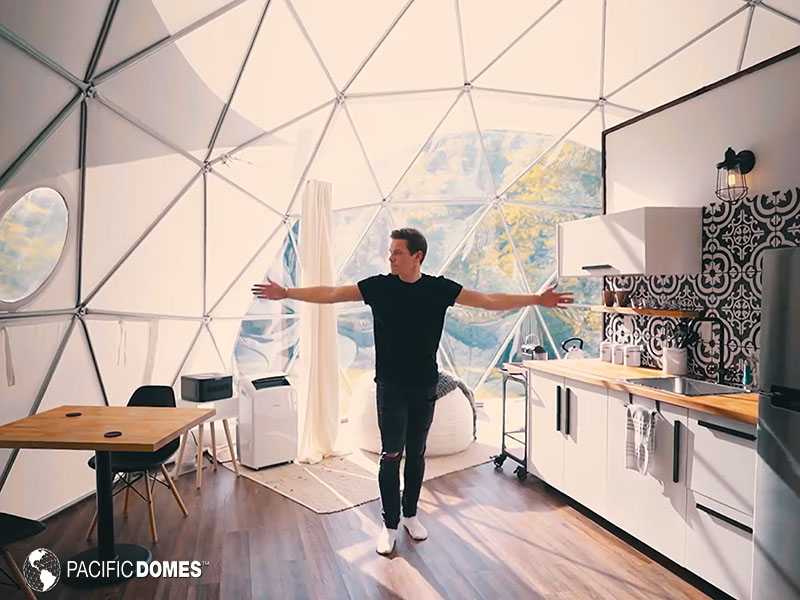 We invite you to explore Pacific Domes Knowledge Base for Dome FAQ's and How to Guides. Visit with one of Pacific Domes affiliate partners at Blueridge Glamping, as he takes visitors on a 3.5-minute time-lapse video tour – a preview of Alex's "How to Build Series".