---
"Let a Cathedral Dome Art Studio be your Canvas" ― Pacific Domes
---
Artists often find inspiration when immersed in Nature. If you're among those Nature-inspired artists, a prefab dome home art studio nestled on your property provides the perfect setting to lend flight to those moments of artistic expression.
Surrounded by Nature, your canvas dome home art studio is designed to be a spacious Shangri-la. It's a place to find inspiration and bursts of expansive creativity – a productive extension of your imagination.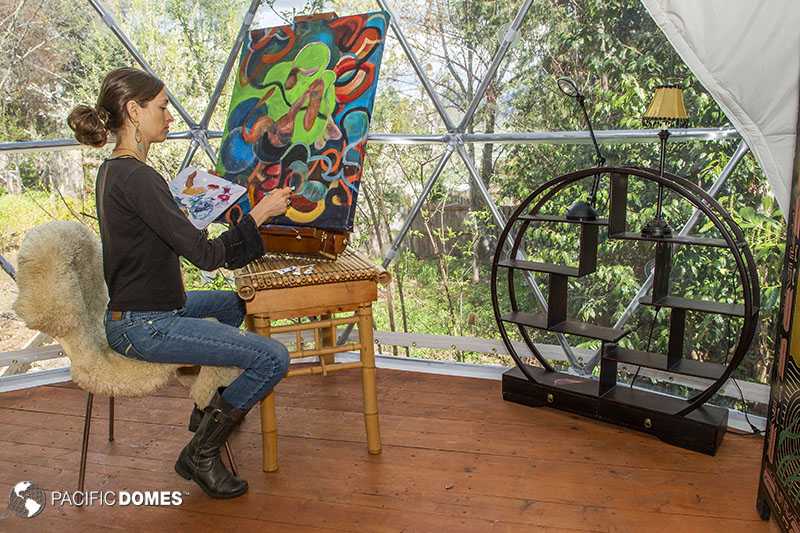 Imagine yourself gazing out your bay window amidst Nature's tranquil surroundings to spark your imagination. A Zen-like studio that mirrors the ambiance commonly found in public art installations and exhibitions.
Artists love to work in soft diffused-light, imbued with subtle shades of color that permeates their working space. Not only, is your dome home art studio a place to attractively organize your supplies, it's a breathable, sunlit space to create and showcase your works of art – and, you want it to be unique to your tastes and lifestyle.
How do I create a home art studio?
If you're contemplating a home art studio, you'll likely have lots of questions beginning with, "How do I build an art studio at home"? We invite you to begin your journey by browsing through our Knowledge Base of Dome FAQ's and How to Guides.
Now's a great time to deepen your dome world knowledge. You may have stumbled on dome deck plans and interior design ideas? Additionally, you might find the Deck Plan Guide and Guide to Interior Dome Design and Décor helpful, too.
Once you've explored why creating a dome home art studio makes  a whole lot of sense in today's work-from-home climate, you'll want to take a moment to explore a few customization options. Keep in mind that you don't have to go it alone – our in-house design team is there to answer your burning questions and guide you along each step of the building process.
---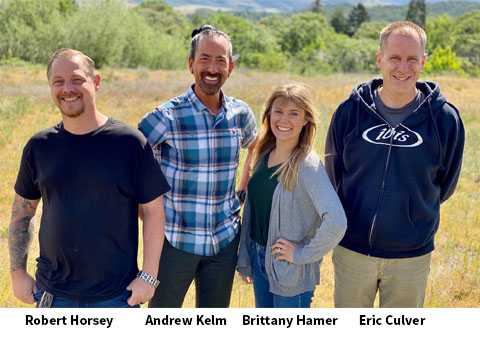 We're here to help!
We hope you're excited about the prospect of creating an under-canvas home art studio. Ready to take a deeper dive? Visit with one of our friendly Customer Support Representatives today!
---