Frequently Asked Questions (FAQ's)
If you've recently discovered the amazing world of glamping (glamorous camping) you might have some burning questions, such as, "What's the best glamping tent and why?" To answer this and a few more questions that might be uppermost on your mind, we've compiled some frequently asked questions (FAQ's) – and, listed the top 10 reasons why our award-winning ecoliving domes have long been considered the industry standard when it comes to choosing the best glamping tents.
Additionally, we've integrated some pointers on what to expect and look for in a high-end glamping tent, so you can explore the options and features that dome tents have to offer for yourself.
1) What's the difference between a dome glamping tent and a camping tent?
To help you choose between a dome glamping tent vs. a camping tent, let's first, make an honest distinction between the two. This will help you plan where and for how long you intend to use your tent.
Glamping is, after all, glamorous camping. You can expect that the glampsite will already have a spacious, Zen-like dome tent setup, luxuriously furnished with all the creature comforts of home – most often, with many of the amenities found in resort-style lodging.
Alternatively, a camping tent is much smaller and less luxurious. You can expect to pack-in your tent-n-gear; and, set up camp each and every time. You can, also, expect to be roughing it a bit.
While a glamping tent is considered light-weight and portable, it's much heavier in comparison to a camping tent, which is designed for backpacking.
Dome glamping tents are the strongest and most spacious structures on the market. Able to withstand even the most extreme climates that Mother Nature has, while you stay comfortable and safe inside.
At the very least, your camping tent adventure can be claustrophobic and uncomfortable if you aren't prepared for unforeseen situations; such as, inclement weather – not to mention that, it's a piece of work to set-up camp each time. So, if you're not into roughing it, you can forget about camping tents – anyone can do tents.
You want a sturdy, weather-resistant glamping tent that you don't have to transport, set-up and tear-down everytime you want to get-away and get close to Nature, right? You, also, want to know that you can go there on the spur-of-the-moment without leaving those creature comforts behind, as well. In making the best long-term purchasing decision, you'll want your investment to pay-off – you'll want something far more attractive than the basic tent structure.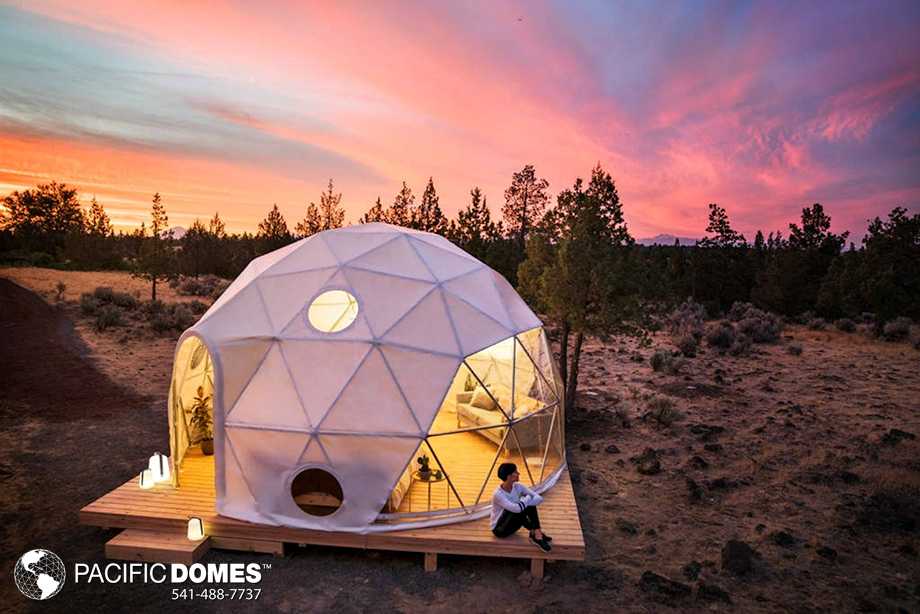 2) Can glamping tents be made permanent?
Yes, although geodesic domes are considered temporary structures, they can be permitted, retrofitted and converted into permanent shelters at any point along your journey. Some of Pacific Domes, clients have lived in their dome homes for well over 20-years.
3) What size structures do you offer?
We design and manufacture standard dome sizes ranging from 16' to 44'. We offer customization options to suit your needs and dome sizes up to 120'. Our geodesic dome frames are manufactured from high quality US galvanized steel.
Top 10 Reasons Pacific Domes Are the Best Glamping Tents
Welcome to the world of Zen Dome Glamping by Pacific Domes, where you can experience the simple luxury of your own private home-away-from-home vacation stay. Here's 10 top reasons why our prefab geodesic building systems are the preferred choice in glamping tent setups:
They are portable and semi-permanent DIY set-ups ― they go up quickly with a few friends, simple hand-tools and a ladder or scaffolding.
Freestanding glamp dome kits are built with heavy-duty frames and durable weatherproofed materials. and have a sturdy floor.
They are structurally engineered from U.S. galvanized steel to withstand Nature's Extremes from wind-swept deserts to arctic snows and tropical rainforests ― they're often the only structure left standing in the aftermath of natural disasters; such as, hurricanes, tornadoes and earthquakes.
The Nature-inspired organic design leaves a light Eco-footprint ― they have fueled the eco-tourism industry and have been used in resorts and retreat centers all over the planet.
They are super energy efficient ― constant air & energy circulate freely… you can expect to save at least 30% heating-cooling costs over conventional structures. In regions of extreme climates, added heating and cooling equipment is also, less expensive.
They have unparalleled strength and can be left up all-year round ― Buckminster Fuller, father of the modern geodesic dome won numerous awards from prestigious organizations like the American Architectural Society for inventing the strongest structure known to man.
The Free-standing structure is self-supporting and doesn't need internal columns or load-bearing walls ― the openness lends itself to innovative and uplifting interior designs that nurture the soul.
They are sun-filled by day and illuminate with natural light creating a relaxing, healing and blissful Zen-like ambiance.
Security ― Just like any home, you will want to protect your investment while away from your retreat. Consult with our helpful staff to discuss adding security to your site.
They look awesome ― the durable 20-year architectural covers blend harmoniously with any natural landscape.
Last, but not least, the Pacific Domes sales, design and customer support teams are there to assist you each step-of-the way. Specially trained field teams can be deployed for special projects.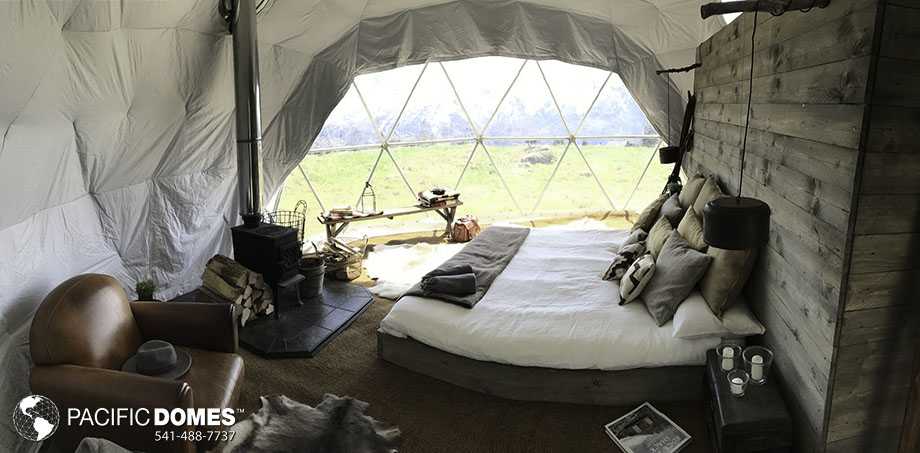 Summary
Pacific Domes are diverse and durable. They can withstand the elements, often being the only structures left standing after hurricanes, and can be engineered to meet high snow loads. You can put one up and take it down for a weekend event, or you can build it onto a foundation and make it a permanent structure.
This is why so many people are finding ways to make money with domes! Thanks to a burgeoning eco-tourism industry and a growing consumer trend toward green and sustainable living, every day people are paying down their mortgages by setting up domes in their backyards, where they rent them out through Airbnb. And, entrepreneurs are putting clusters of domes on private land and establishing eco-resorts. The possibilities are limited only by your imagination and your readiness to invest.
If you're searching for a safe, semi-permanent or year-round glamping tent set-up to experience the great outdoors, Pacific Domes U.S.A. offers the finest quality (best) glamping tents available in today's marketplace.
"Innovation and service and is at the core of everything we do" ― Pacific Domes
---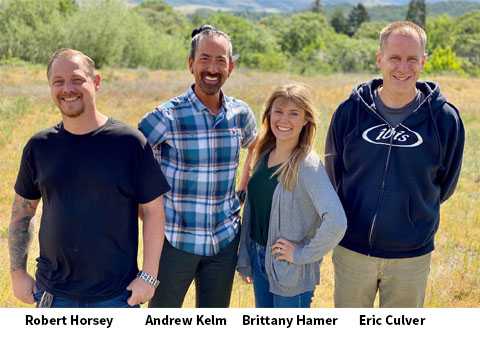 ---