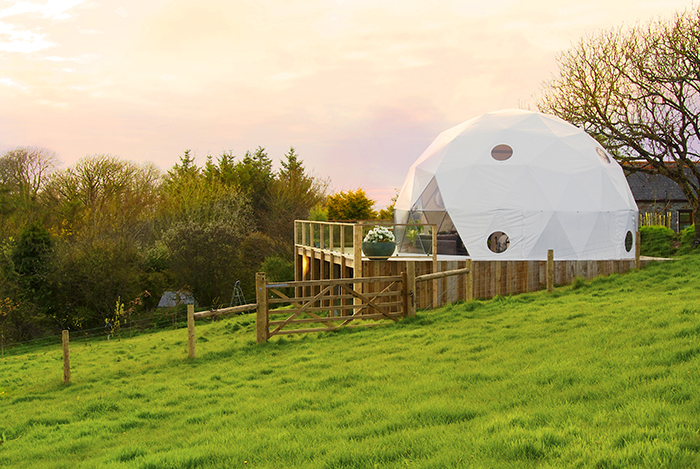 It's a place where sustainability comes first, the beautiful basics are encouraged and life is just a little bit simpler.
Loveland Farm lies nestled on 6 beautiful acres of land between green, rolling fields and the dramatic coastline of North Devon. Famed throughout the countryside as a unique eco-retreat, Loveland Farm dreams of building a sustainable future by using green technologies and ecoliving geodomes.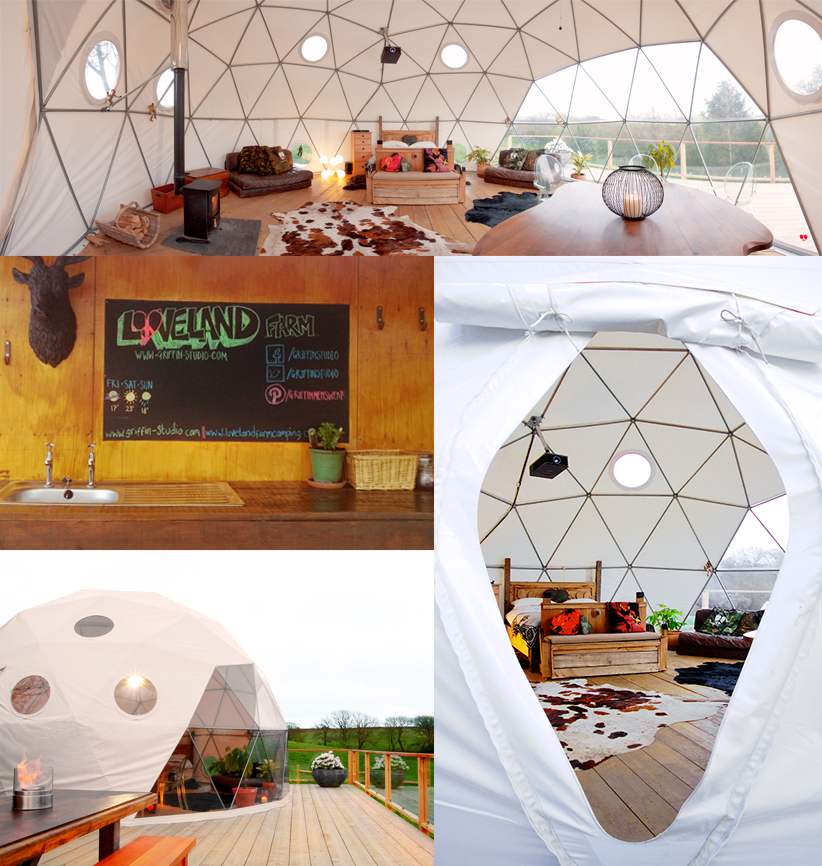 Geodomes are outfitted with a shower, state of the art composting toilet, kitchen and bed(s) and more. Glamping is all about enjoying the creature comforts and amenities that one would expect to find at an eco-retreat – including Wi-fi.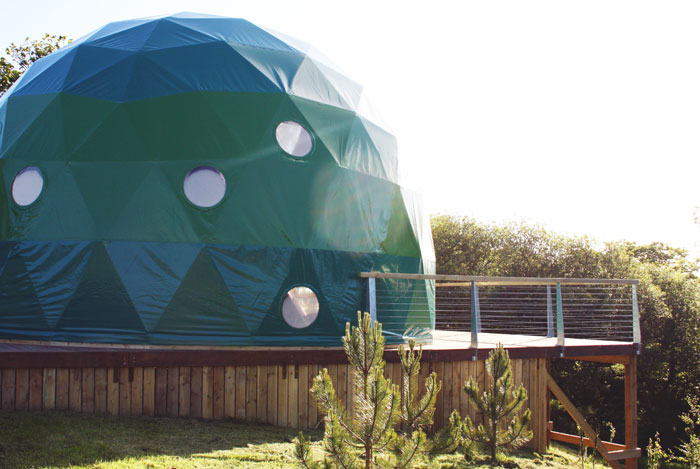 The farm is home to the Griffin family and Griffin Studio, a creative and relaxing space where people come to reconnect with nature in an environment that is fun and stimulating. Originally fashion designers from London, Jeff and Karina Griffin eventually decided to trade-in the urban hustle and bustle for country living – while still preserving their prestigious place in the fashion market.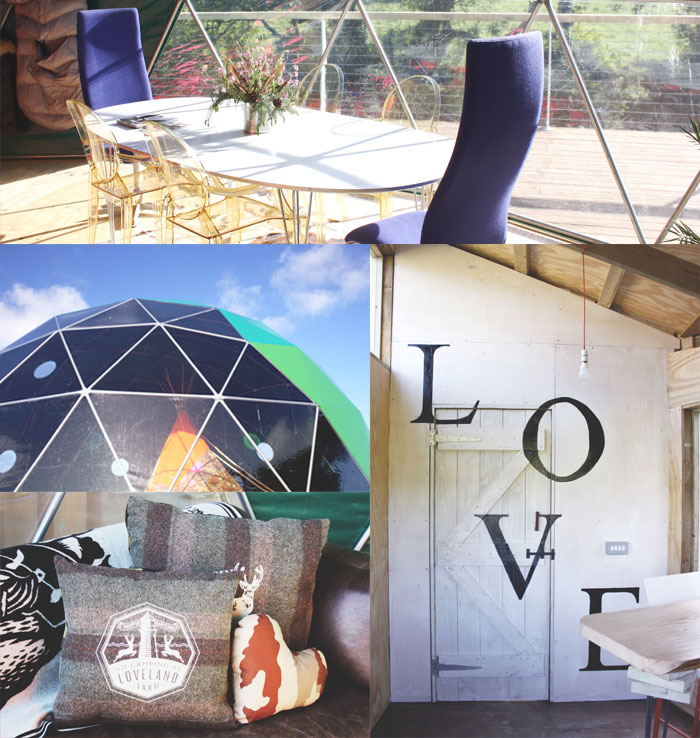 Loveland Farm plays host to 5 glamping (glamorous camping) domes manufactured by Pacific Domes of Southern Oregon, USA. Geodomes vary in size to accommodate large or small groups – from a romantic couple's getaway retreat to a fun-filled family gathering and everything in between.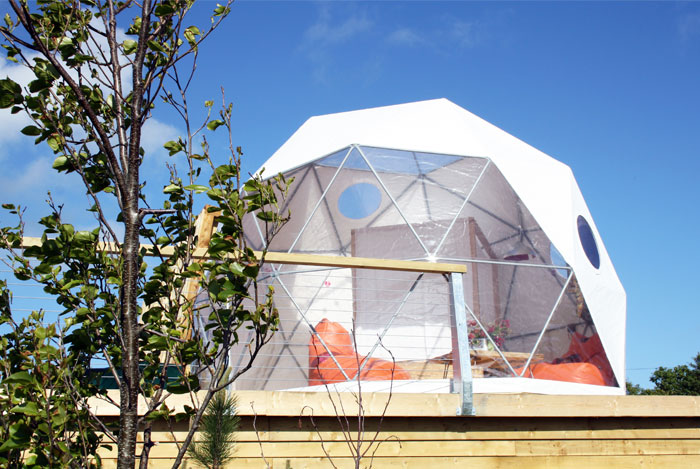 A great place to host events! Loveland Farm works with their local community to create a social atmosphere bringing together outdoor sports, lectures and live music.
Whether you desire to cozy up in a geodome, explore the local area, disappear into nature or spend your time on the beautiful North Devon coastline, we think you'll agree that Loveland Farm has it all!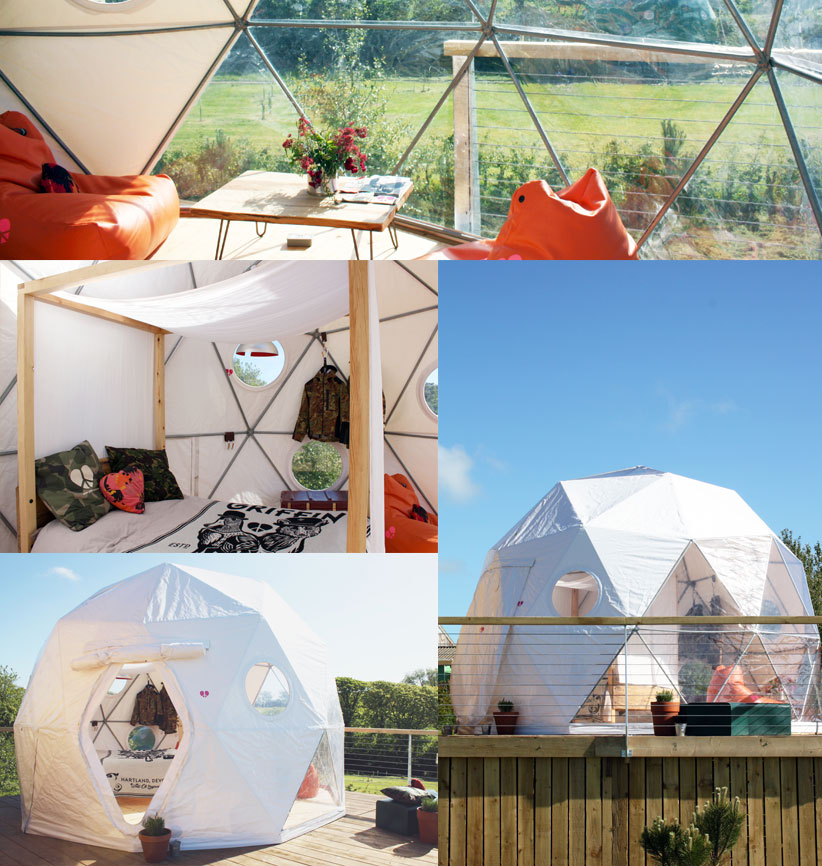 ---
About Prefab Shelter Dome Kits
Our Guarantee: Pacific Domes prefab shelter dome kits are manufactured in the USA from the highest quality materials. With 40+years in business, we are considered industry leaders and can assist with your engineering needs, too! Our professional Customer Support teams will walk with you each step of the way – from beginning to completion.
Subscribe to our newsletter for more insights!
---