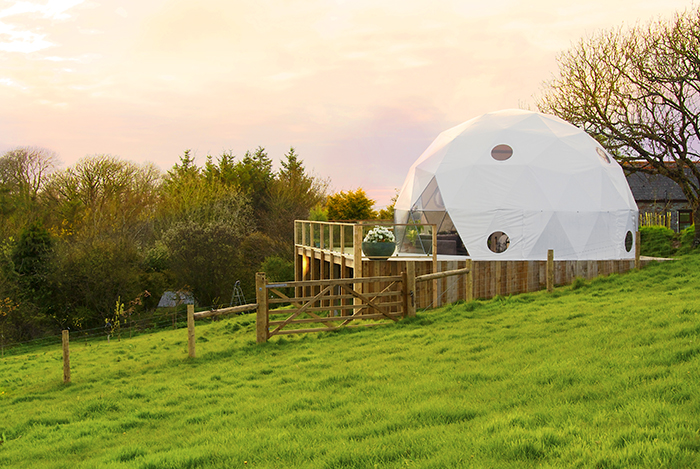 Nestled between rolling fields and the dramatic coastline of North Devon lays Loveland Farm on 6 beautiful acres of land. The farm is home to the Griffin family, originally fashion designers from London, whom eventually decided to trade urban hustle and bustle for country living while still preserving their prestigious place in the fashion market.
Loveland is equipped with 5 Pacific domes all including a shower, state of the art composting toilet, kitchen and bed(s). The domes vary in size but can accommodate anywhere from a romantic couple's retreat to a boisterous family getaway.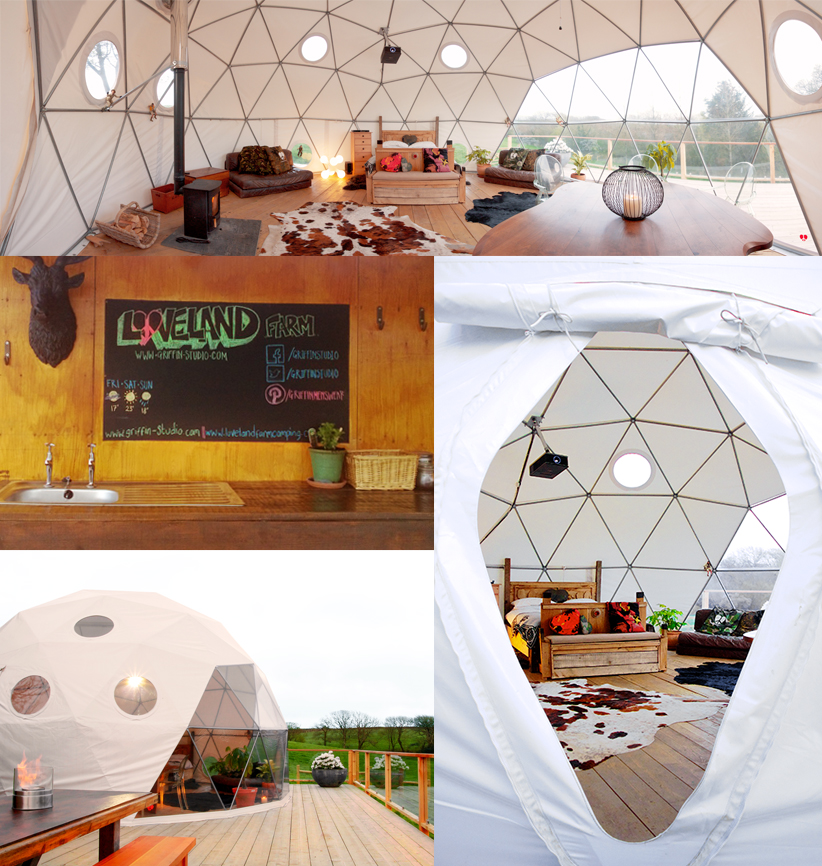 Whether you desire to cozy up in a geodesic dome, explore the local area, disappear into nature or spend your time on the beautiful North Devon coastline, Loveland has it all. It's a place where sustainability comes first, the beautiful basics are encouraged and life is just a little bit simpler.