If you're drawn to living a more peaceful, simpler life connected to nature, then you've come to the right place to explore some frequently asked questions about geodesic dome construction; as well as, explore the benefits of off-grid dome home living. Ecoliving off-grid dome houses have a number of advantages over conventional structures.
Geodesic domes have been called  the most efficient shelter known to man due to their energy-efficiency. The interior is easier to heat and cool, they are strong and durable, weatherproof and easy to maintain.

20′ dome home
Ecoliving domes are naturally more energy efficient when compared to standard housing, due to unobstructed interior and exterior air flow.  Designed for optimal ventilation, domes make best use of the sun to keep your shelter warm in the winter and cool in the summer by maximizing prevailing breezes.  
Due to its aerodynamic design, the geodesic dome is able to  withstands Nature's extremes. 
Dome studies have shown a 30% and higher energy savings, over comparable-size traditional homes. Due to unobstructed interior and exterior air-flow, geodesic domes enhance ambient air and prevailing breezes, making them naturally energy efficient.
Specifically, a dome home is energy efficient for the following reasons:
Its decreased, spherical surface area requires less building materials that obstruct air flow. This means that exposure to cold in winter and heat in summer is decreased, due to less surface area per unit of volume.
Extreme wind turbulence is lessened because winds contributing to heat loss flow evenly around the dome.
The concave interior, with the help of return air ducts, creates a natural airflow, allowing hot or cool air to flow evenly throughout the dome. The dome's surface acts like a giant downward reflector that concentrates interior heat, preventing radiant heat loss.
Prefab Dome Homes for Off-grid Living 
Prefab dome home kits are scalable from tiny house domes to mega-size shelters. They are portable, lightweight and easier to construct than standard homes.
Off-grid dome living offers an affordable alternative lifestyle to skyrocketing high-priced mortgages. When it comes to alt-housing, an  ecoliving off-grid dome house kit simplifies building decisions and saves you money in materials and construction.  
Saving on materials and cost, geodesic domes utilize Bucky Fuller's 'doing more with less' principle; in that, they enclose the largest volume of interior space with the least amount of surface area.  When a dome's diameter is doubled, it quadruples its square footage, producing eight times its volume. 
Here's what one Dome owner had to say…
"Sixteen years ago, I started the process of shedding my 4000 square foot home and have worked towards exchanging it for my current 280 square foot dome home. In doing so I have become free. I have become free of worry, free from being a part of the madness called consumerism; and, free from the "system".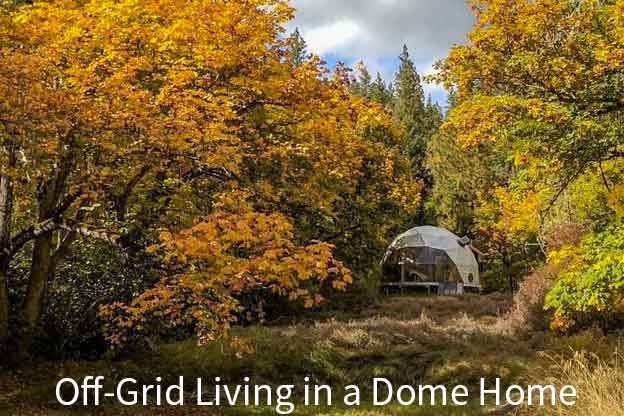 When you live in a small space it frees your pocketbook from being emptied on a monthly, weekly, daily and sometimes spontaneous basis. When you don't have the space to store all the old items, you start thinking more clearly about what are the things that you truly need in your life. You have the time and resources to now think on the important things in life." ― Scott
Using Nature's Design to Build
Bucky Fuller's geodesic dome closely mimicked nature's design in the spider's web, which can float in a hurricane because of its high strength-to-weight ratio. The same subtle blueprint of creation found everywhere in nature, is visible in the many varied geometrical patterns and frequencies of dome design.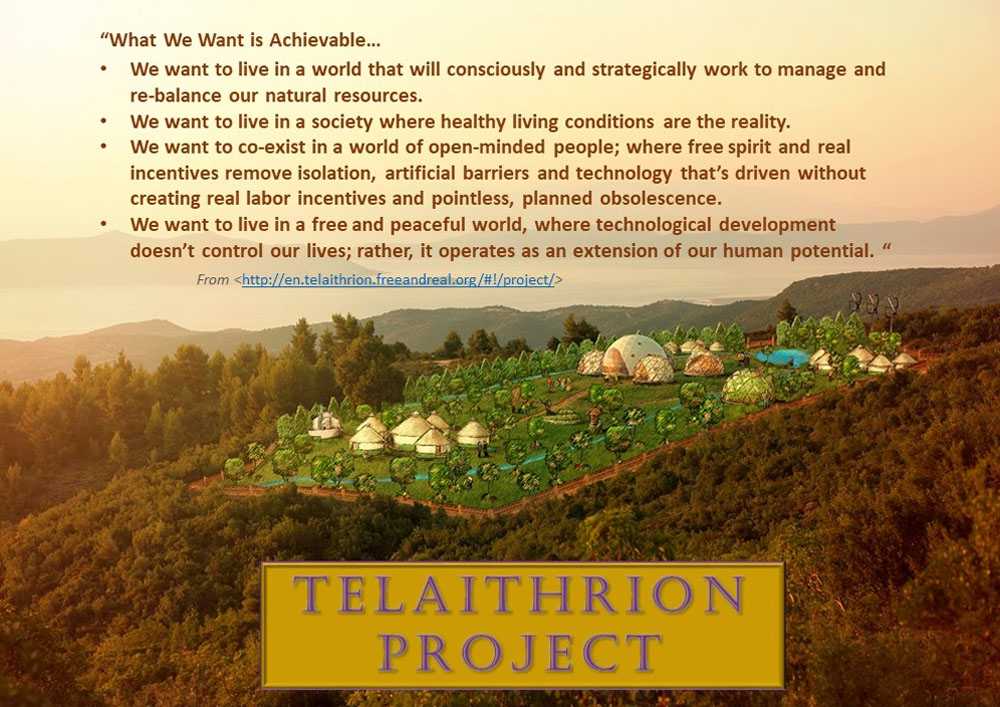 Embracing a New Vision for Human Settlements…
There's a new vision for human settlements as we awaken to our interconnection with life on this planet, walking in balance with natural law.  We can collectively begin to live as responsible stewards to this planet we call home.
Whether constructing a simple geodome tent or a complex off-grid dome house, utilizing the subtle blueprint of creation, we can build a home that truly supports us.  Sustainable dome dwellings nourish and recalibrate our natural environments, allowing us to experience natural states of harmony in our daily lives.
Designing Your Off-Grid Dome House
Whether you're looking for a temporary shelter or a more permanent ecoliving building solution, you'll want to get started on your journey by exploring some frequently asked questions around dome home interior-exterior features and options. 
Ecoliving Dome Homes for a Sustainable Future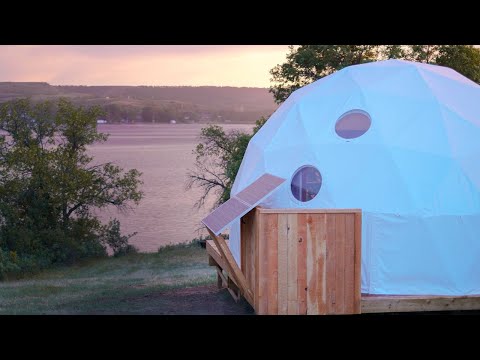 From the Chilean peaks of Patagonia to the Australian Outback, Pacific Dome Homes are changing the way people connect with their environment. Visit Pacific Domes to learn more about off-grid living in a dome home.
---