---
"Rapid Deployment Dome Shelter Kits bridge the gap between disaster and relief" – Pacific Domes
---
In the wake of a disaster, time becomes the most precious resource. If you are among those individuals who value the importance of strategic foresight, you place the important role that rapid deployment shelters play at the top of your list when it comes to future readiness planning.
From displacement to hope, portable prefab dome shelter kits offer affordable, disaster-proof housing solutions for displaced families and communities hard-hit by catastrophic events.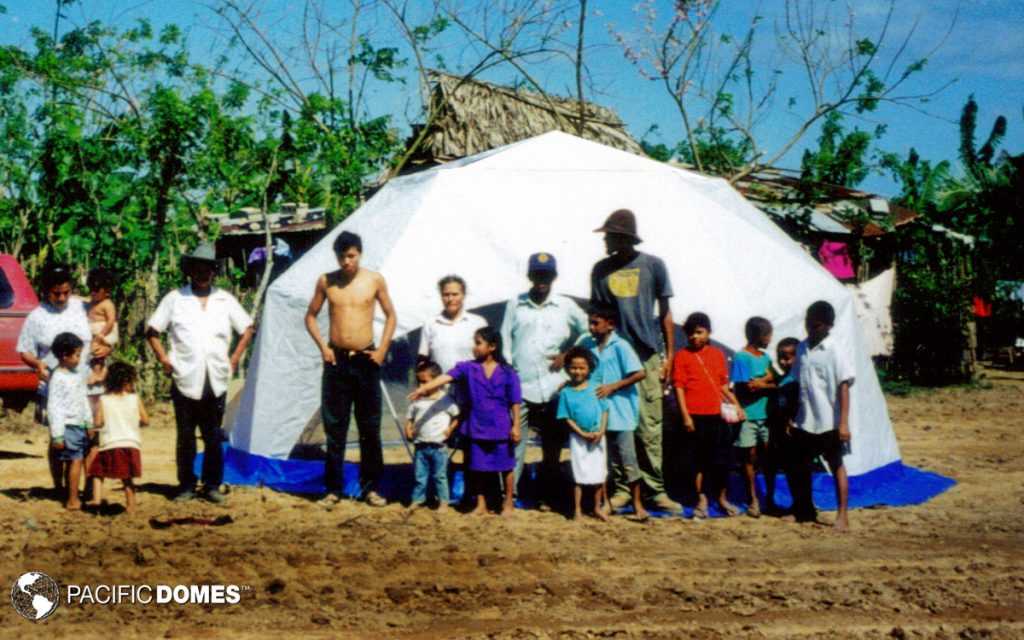 The Critical Time Window
Disasters strike without warning, leaving communities vulnerable and exposed. As we've witnessed time and again, lives can change in an instant. The aftermath of such events thrusts people into survival mode, where basic necessities like shelter become paramount. Waiting weeks for aid, even from the most efficient sources is simply too long when the clock is ticking on human safety and well-being.
When lives are uprooted and communities shattered, the need for shelter emerges as an urgent priority. In these critical moments, waiting weeks for relief is not an option. This is where the concept of planning for future readiness with rapid deployment dome shelter kits shines as a beacon of practicality and hope.
Overview of Rapid Deployment Dome Shelters
People ask, "What are the basics of a shelter in future readiness planning?". The short answer is that shelters must provide protection from the elements, a space to live and store belongings – as well as, afford privacy and emotional security. Beyond that, blankets, sleeping mats and other basic essentials should be stored and made readily available.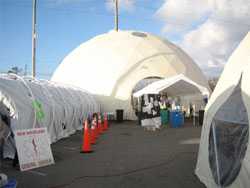 An excellent resource, soft-walled dome shelters are made of heavy-duty duck canvas – a natural fiber.
By definition, a rapid deployment shelter refers to a portable and quickly assembled structure designed to provide temporary accommodations in emergency situations where there is an urgent need for shelter, such as in disaster relief efforts. Ideally, shelters are also engineered to be portable, freestanding and deployable in environments such as rocky terrains, which are unsuitable for conventional buildings. Quicker to erect than permanent buildings and structures, portable dome shelter kits can be set up rapidly with minimal skills and tools.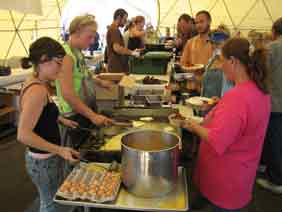 ---
Further Fine-tuning the meaning of rapid deployment dome shelters:
Speed of Deployment: The primary advantage of a rapid deployment shelter is its speed of setup. This is crucial in emergency situations where time is of the essence and people need shelter as quickly as possible.
Portability: Rapid deployment dome shelter kits are designed to be easily transported from one location to another. They are compact, lightweight and portable, making them ideal for quick deployment in any number of situations.
Quickly Assembled: The defining characteristic of a rapid deployment shelter is its ability to be set up swiftly. Recognized by the American Institute of Architects as the strongest structure known to man, manufacturing is achieved through geodesic-engineered design, pre-fabricated components and an intuitive assembly process accompanied by a user-friendly instruction manual.
Temporary Accommodation: Dome shelters provide safe short-term relief from the elements in emergency or temporary situations. Once their purpose is served, they can be disassembled and moved to another location if needed. Many clients have turned them into permanent dwellings.
Emergency Situations: Rapid deployment dome shelters are commonly used in emergency situations, such as natural disasters (like earthquakes, hurricanes, or floods) or humanitarian crises, where people suddenly need shelter due to displacement or evacuation.
Versatility: Dome shelters can serve a wide range of purposes, from providing shelter for evacuees and disaster survivors to creating command posts for emergency response teams. Their flexibility allows them to adapt to a variety of different uses and needs.
Materials and Design: Dome shelters are constructed using lightweight and durable materials that can withstand nature's extremes. Dome design, features and benefits make them the ideal relief structure.
Overall, a rapid deployment dome shelter is a versatile, temporary structure that can be swiftly assembled to provide immediate accommodation in emergency situations or temporary environments.
Future Readiness Meets the Challenge of Prefabrication
Prefabricated dome shelters offer an outstanding solution by providing geodesic-engineered strength and durable, weather-resistant shelter. That said, the manufacturing process, often taking around 6- weeks from deposit to shipment, poses a significant challenge in disaster relief scenarios. The critical discrepancy lies in the timeframe – those in dire need cannot afford to wait for weeks before they can access a secure roof over their heads.
The Promise of Future Readiness – Future readiness demands a paradigm shift in our approach to disaster relief. It's not just about having the tools – it's about having them when they're needed the most. Rapid deployment dome shelters address this readiness. Designed for swift assembly and immediate use, these shelters bridge the gap between disaster and relief, offering a lifeline to those grappling with the aftermath of a natural or man-made disaster.
Embracing Innovation – The future of readiness disaster response lies in embracing innovation and adapting to new challenges. Rapid deployment dome shelters are designed to be ready at a moment's notice. Their streamlined assembly process, lightweight materials, and intuitive designs make them a vital asset for organizations striving to provide immediate aid.
Conclusion: As we face an uncertain future filled with unpredictable disasters, the importance of rapid deployment shelters cannot be overstated. Beyond being structures, they represent the ideal of human compassion, efficiency, and future readiness. By investing in technologies and solutions that offer immediate relief, we can rewrite the narrative of disaster response, ensuring that those in need are never left waiting for the help they deserve.
---
Pacific Domes Guarantee: Manufactured in the USA from top grade materials, our Customer Support representatives excel in providing you with personalized service from beginning to completion.
With 40+years in business, we are considered industry leaders – our teams can assist with your engineering needs, too!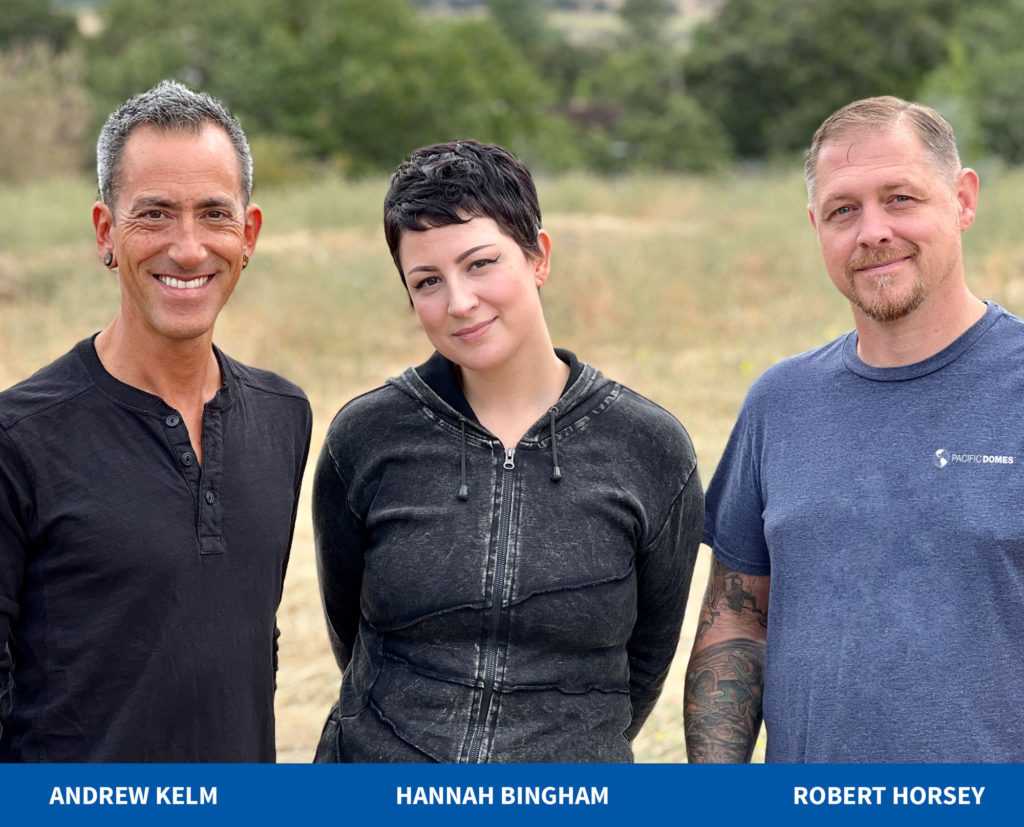 ---