"There are constant reports of the geodesic dome being the only structure left standing after a wildfire, hurricane or earthquake."  — Pacific Domes Inc.
When it comes to responding to chaos, first responders, such as firefighters and emergency medical services, are often the primary line of defense for communities. Following the storms and fires of this past century, base camps are considered a high priority. Ideally, disaster relief base camps should, not only, provide essential space for effectively organizing needed resources to aid disaster victims, they should provide facilities and adequate shelter for responders, as well.
In order to be effective, base camps for firefighters, emergency medical services, security officials and management personnel should have designated facilities to better carry out necessary operations. Service tents include facilities for strategic planning-logistics, medical, food service, dining and sleep tents.
Built to withstand the most rugged terrains, the wildest winds and weather on the planet, geodesic-engineered domes have proven time and again to be the best portable tent shelters. Their portability and ease of set-up makes prefab dome tent shelter kits the ideal choice for rapid deployment to remote locations.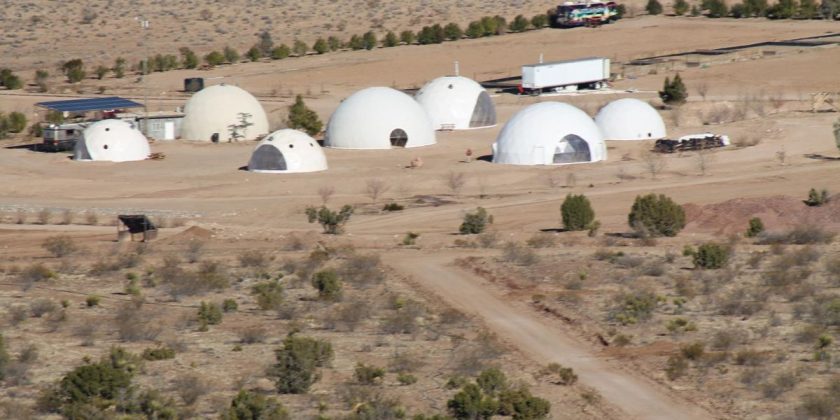 Relief shelters can be set up on site as a base of operations; and, because they are considered temporary shelters, this means they can be easily transported to the location ‒ and, can be just as easily taken down when no longer needed.
Providing shelter for those on the front lines
To improve safety and effectiveness, front line responders will need food, water, rest, and shelter to adequately take care of their own needs. Addressing fatigue in front-line medical staff and first responders is a major concern for emergency planners.
The base camp should focus on ensuring that firefighters and relief workers have a place that is away from noise and activity so they get adequate uninterrupted rest and can hit the ground running when they go back to work.
Multi-Use Base Camp Shelters
Disaster Preparedness is now being taken more seriously than ever by communities worldwide.  When it comes to providing first responders with a quick and economical solution for staging emergency services, portable shelters are high on the priority list.
The next step in creating infrastructure order from chaos, is the immediacy for humanitarian housing, food & water storage and waste disposal. Portable domes are the perfect solution when it comes to providing temporary centers for meetings, training, social activities and schools; as well as, portable shelters for sanitation, plumbing and electricity.
There are continuous reports of the geodesic dome being the only structure left standing after a hurricane. As hurricanes continue to devastate many coastal communities, Pacific Domes encourages the world to think 'geodesic dome', the strongest structure known to man… aerodynamic and hurricane proof!
Durable UV resistant, flame-proof, waterproof dome covers naturally illuminate the interior atmosphere. The tensile strength fabric covers are available in a variety of colors with accessories and options to choose from such as: bay windows, skylight roofs, connecting tunnels and round doors. Translucent covers may be customized depending on need and usage.
Various types of flooring options can be installed in domes to provide a comfortable environment for every function. Multiple domes may even be connected to create a whole dome complex.
Empowering community volunteers and sparking the spirit of 'contributionism', Pacific Domes brings over forty years of industry expertise in organizing donated dome shelters for various relief efforts.
Browsing Pacific Domes gallery of Shelter Tents is the first step towards exploring the benefits and versatility of geodesic domes as the strongest, portable structure known to man. For Information on Geodesic Dome Building Systems from Pacific Domes visit:
Pacific Domes Supporting International Relief
Available for rapid deployment and proven in relief and recovery operations worldwide, Pacific Domes range of geodesic domes are efficient, strong and appropriate for multi-use applications.
(0:59 minutes)