---
"Homestays and Landsharing is a way to share Nature's tranquility with others." ― Pacific Domes
---
Dreaming Your Land Anew
If you've been exploring creative ways to generate additional income, you've landed in the right place to learn more about how a glamping dome can help pay your mortgage. Do you own land? Do you have an unused private backyard that would welcome a transformation? Why not dream your land anew?
Promoting the novel notion of homestays and landsharing is easier than you think. If you own unique recreational, farm or ranch land you can play an exciting role in unlocking outdoor nature experiences to urban travelers seeking safe havens.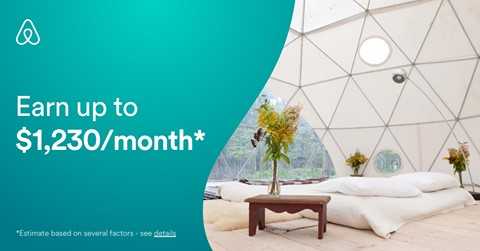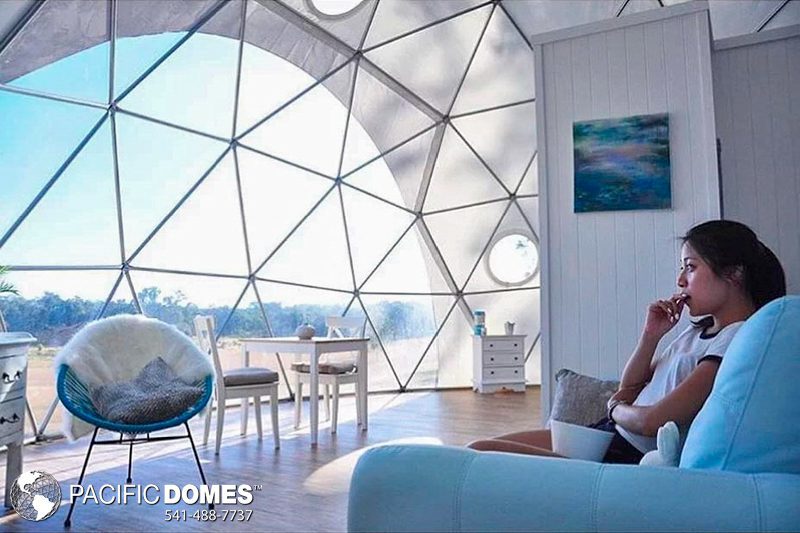 Thanks to options made possible by booking sites, like Airbnb, Tripadvisor and Hipcamp the concept of eco-hospitality glamping through homestays and landsharing unlocks private land, making travel safe, fun, beneficial and practical for guests – while, generating profits for hosts, as well.
Pat & Kamala's 16-ft Geodesic Dome Home in California
Here's what one enterprising couple has to say about working with Pacific Domes and Hipcamp: "We bought this very run-down 2.5 acres 12 years ago. We've spent these last 12 years being good stewards to the land and making it a beautiful oasis that we can share with outdoor lovers."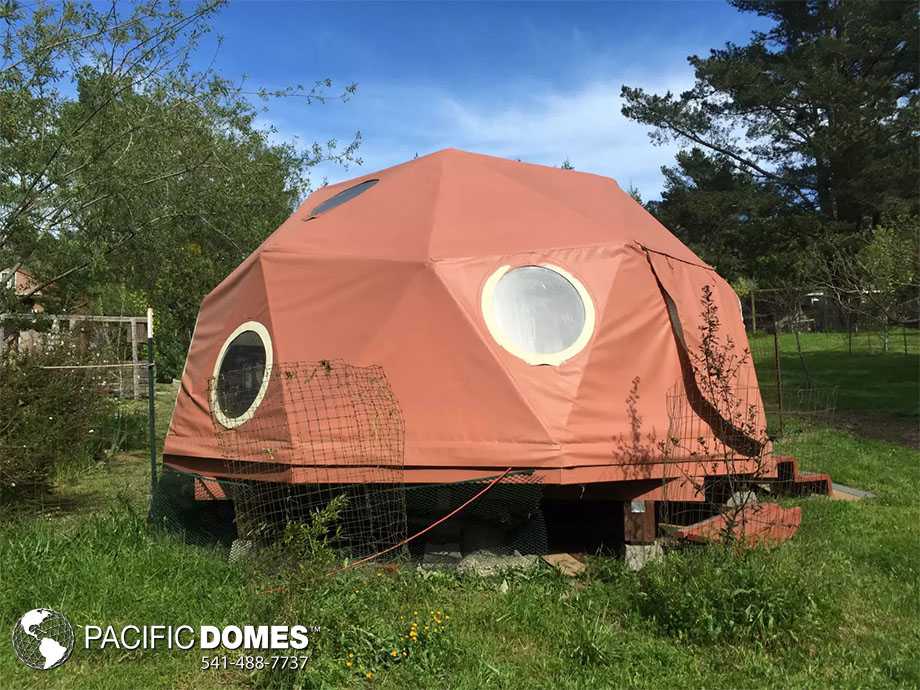 Our geodesic Pacific Dome is surrounded by beautiful gardens, overlooking a tiny peaceful pond. We're 3.5 miles from downtown Sebastopol and 15 minutes to Bodega Bay and the ocean.
The 'Aerie' in Bear Valley, Oregon
The 16-ft 'Aerie' is another Pacific Dome nestled on a 30+ acre functioning homestead and retreat center near the Bear Valley National Wildlife Refuge, Oregon. The Aerie dome is located next to a fire ring about 100 yards away from the Medicine Lodge, a communal bath house for guests to use. The open upstairs is available and has been used as a music, yoga retreat space; and, to host other gatherings.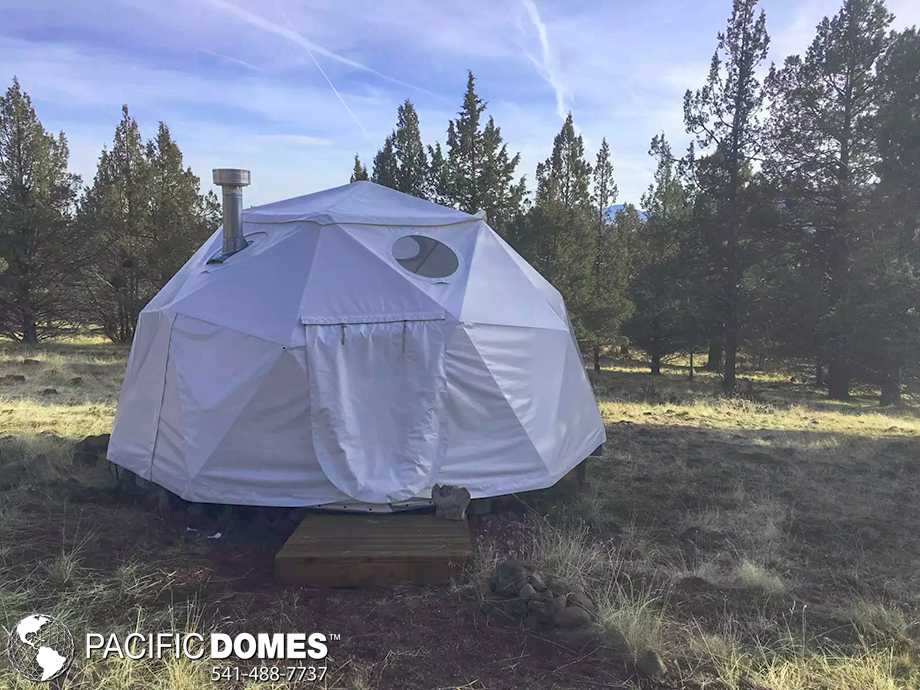 "Spend the night in a Geodesic Zen Dome! Sweat it out in the sauna! Hike the hills!"
Hipcamp's booking site facilitates in people's love for the outdoors by pioneering the concept of homestays and landsharing. Private land owners can list their ranches, farms, vineyards and nature sanctuaries with Hipcamp – very similar to how Airbnb lists vacation rentals.
It's a creative way to pay your land taxes
Hipcamp's site lists upwards of 10,000 private campsites nationwide. Travelers can browse by location, accommodations, pricing and availability. Quashing common concerns that landowners have regarding risks, insurance, land stewardship and use, when you list your property with Hipcamp, you're not only assured peace-of-mind – it's a creative way to pay your land taxes, too.
Camping or Glamping?
Camping isn't everyone's cup-of-tea. For those that enjoy creature comforts, glamping is where innovative private landowners can offer alternative-lodging homestays with a value-added pricing edge!
Another Reason to Purchase a Pacific Domes Dome Home
Wow! According to Market Watch 2021, the Glamping Industry is expected to grow exponentially post-Covid travel restrictions.
Worth looking into? According to a recent initiative launched by Airbnb in partnership with 3-Mortgage Lenders, you can use your Airbnb earnings to help refinance your primary residence mortgage. Mortgage policies are always moving with the times, so you may want to consult with an expert before diving in.
---
Want to know more?
Explore Pacific Domes Knowledge Base and list of How to Guides. With portable ecoliving dome home kits by Pacific Domes, you can significantly reduce the pricey up-front investment involved in complex construction costs.
Glamping Dome: Keys to Futuristic Outdoor Glamorous Camping
Biosphere Responsible Tourism has become a buzz-word in the eco-hospitality industry, and prefab Dome Home building systems by Pacific Domes offer a minimal investment opportunity for you to grow your very own thriving eco-tourism business.
With portable, ecoliving dome home kits by Pacific Domes, you can significantly reduce the pricey up-front investment involved in complex eco-resort construction costs. You'll be doing your part to create a sustainable planet – and, bring exploring our gorgeous planet within reach of average budgets, too!
---