Build a Successful Yoga Studio or Retreat Center Pacific Domes
About Geodesic Yoga Domes
When it comes to planning Yoga studios or retreat centers, Geodesic Dome Building Systems are nature's perfect structure, lending themselves to all types of functional layouts and innovative uses ‒ anything from  creating amazing spaces for group activities to affordable retreat housing. Freestanding Vaastu inspired  Yoga Domes are suited to all types of terrains and can be found at many remote nature retreat centers throughout the planet because their portability, easy-of-set up.
Vaastu Yoga Domes illuminate with natural light. A Vaastu dome will generate a conscious field that supports the evolution of the soul.
From Michigan winters to Arizona summers, people stay comfortable in our yoga domes. They are safe in high winds, heavy snows, and earthquakes, making them a durable and unique shelter alternative.
It's A Healing Place to Learn, Grow & Create
Relax, Rebalance and Rejuvenate in your Yoga Retreat or Studio. Feel a part of the land in a structure that synchronizes with the harmonics of Nature and bonds you with the cycles of your surrounding ecosystem.
Here's a few suggested Uses: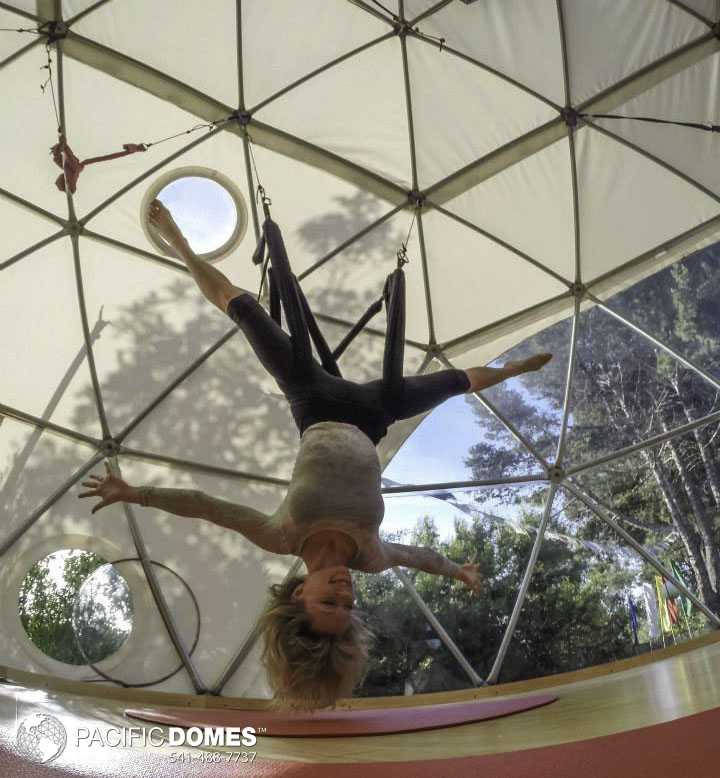 From Playful Events to deep healing practices, domes and swings are perfect playmates in so many environments.  Using ancient Vedic physics, each dome is scaled to specific measurements, creating harmonics that support your body and soul.
Sacred Geometry Yoga Domes
Yoga Domes not only look awesome, they combine the sacred geometry of R. Buckminster Fuller with the geodesic-engineering strength of steel frames to:
handle extreme wind and snow loads
accommodate heating and cooling systems and
support lighting and sound equipment and more.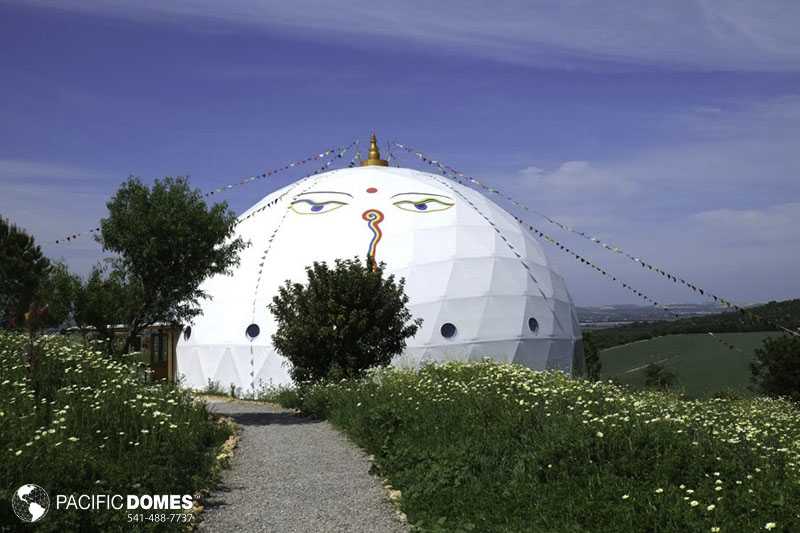 Expanding on the synergetic principles originated by R. Buckminster Fuller, Pacific Domes has been working on perfecting the function and beauty of their portable geodesic domes for over 40-years in Ashland, Oregon. 
Create Your Unique Yoga Studio or Eco-Retreat
You'll love creating your custom-designed retreat space with dome features to choose from such as, bay windows, skylight roofs, connecting tunnels and round event doors; as well as, other functional accessories.
Dome Covers & Floorings
Dome covers come in an assortment of fabrics and are available in a variety of colors. The naturally illuminated beauty and tensile strength of long-lasting UV resistant, flame-proof and waterproof covers give Yoga Domes a warm Zen-like ambiance. Lightweight fabrics such as, Illumination Dome covers are commonly used at yoga festivals, allowing images to be seen both inside and outside the dome. Pacific Domes specializes in custom printed artwork and logos directly imprinted onto covers.
Various types of event flooring can be installed in Yoga Domes to provide a comfortable, unique and aesthetically pleasing environment for every function. Multiple Yoga Domes may even be connected to create a whole dome complex.
Situated in picturesque Bowen Island in Vancouver, Canada, Nectar Yoga Bed and Breakfast has created the perfect space to connect with nature and your true self.
Nectar Yoga offers guests a yoga retreat experience which includes yoga classes, meditation, guided relaxation and nutritious breakfasts. The Pacific Domes yoga dome features a large bay window and round windows that provide shelter from the elements while offering a natural connection to the gorgeous surroundings of Bowen island.
If you're exploring opportunities to create your own retreat be sure to visit Pacific Domes to learn more about yoga and other holistic modalities are being utilized for yoga and other holistic modalities, such as festivals and Hot Yoga.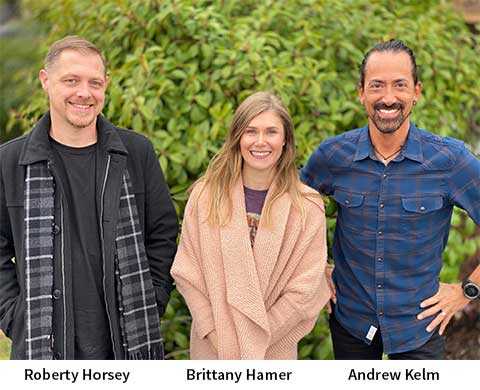 Pacific Domes vision is to create a sustainable and harmonious future for our planet by providing energy-efficient geodesic domes for people interested in connecting with nature and minimizing their carbon footprint. For additional information on Yoga Building Systems visit with one of our friendly Customer Support Representatives today.