---
"Make the world work for 100% of humanity" — Famed 'Bucky' Quote
In today's unsettled world, the demand for affordable housing lays bare the disparity between available housing options and homelessness. This gap has reached epic proportions, giving rise to a growing number of displaced persons.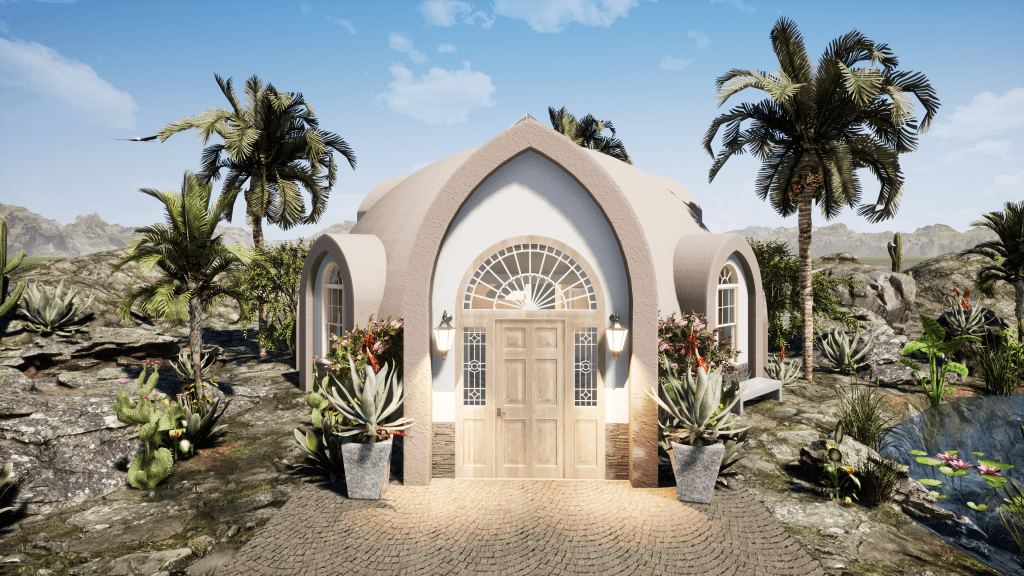 As we look around at what's no longer 'sustainable', we need look no further than booming US coastal cities, where homelessness is being blamed on a lack of affordable housing. It's not hard to see why this has happened. People lured by the promise of gainful employment move to cities only to find themselves unable to keep up with inflation, the high cost of living, skyrocketing rents and mortgages – not to mention, unforeseen life events.
In an effort to zoom-in on the lack of affordable housing, Zillow.com sponsored and conducted a study into the root causes of homelessness and determined that when a growing number of people are forced to spend 30% or more of their income on rent, homelessness spikes. Subsequent research found that the data regarding homelessness has been grossly underestimated by more than 115 million people (based on HUD's conservative national housing estimates).
---
When there's a dire shortage of affordable housing, it's assured that 'X' number of people will end up homeless.
---
Additionally, random polls have revealed that the general public recognizes affordable housing to be a universal cause of homelessness – yet, generally speaking, politicians have failed to pass legislation that addresses the root cause of the homeless crisis.
Are Smart Cities the Solution to Affordable Housing?
It's no secret that home ownership is fast becoming a thing of the past – especially, in densely populated urban areas centered around commerce and high-tech jobs. According to WEF's 8 Predictions for 2030, Smart Cities hold the key to mitigating many of the challenges facing heavily populated urban areas – such as, commuter traffic congestion, air-pollution, and lack of affordable housing.
Neatly packaged and masterfully marketed under buzz words like, sustainability, the World Economic Forum (WEF), claims that by using digital technologies to improve urban services and infrastructure, smart cities can make urban living more efficient and sustainable. Lest we forget to address the gamut of socio-economic issues, the WEF also emphasizes the importance of addressing social and economic inequalities in the planning and development of smart cities, as well as the need to ensure that the benefits of smart city initiatives are equally shared by all members of the community.
You decide! Does the spin around the unveiling of "The Line" in Saudi Arabia, really speak to humanitarian needs for affordable housing? Looking closer to home? In case you're wondering if smart cities are coming to a neighborhood near you, then you will want to learn about this SMART CITY in the Arizona Desert. Even though the world is facing a housing crisis, if you're a Nature lover, Smart Cities may not be for you?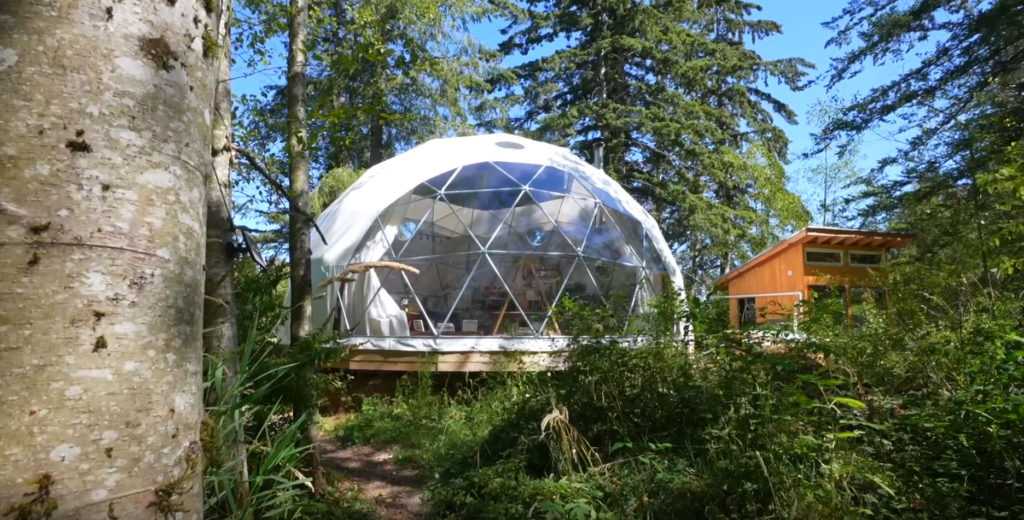 Why Domes offer a solution to affordable housing
With the average home costing $180,000, it's nearly impossible for people who make less than $50,000 per year to afford a mortgage or rent in many places across the country. We need more affordable options – and, that's where prefab geodome kits come in.
Prefab geodome kits are lightweight and portable. When it comes to construction, domes are easy to assemble – even if you've never built anything before!
Dome Uses
Domes are great for
Work-from-home studios
Digital nomads & work-from-anywhere communities
Remote basecamps & eco-resorts
Eco-travel lodging stays & glamping stays
Retreat centers & Yoga centers
Homeless shelters & relief shelters.
Domes can be built in days or weeks depending on size and complexity – and, our expert teams will work with you to take care of your engineering needs, too!
Whether you're looking for temporary or permanent shelter, ecoliving geodesic domes are an economical and sustainable way to build. And, it's not just about having a roof over your head – it's about making sure that your dome feels like home. Listed below are a just a few reasons why domes make sense in today's unsettled world.
Dome Attributes:
Domes are Energy-efficient
Domes are light-weight and portable
Domes are easy to assemble
Domes are engineered to endure hurricane force winds
Domes can withstand heavy snow loads
Domes survive earthquakes
Durable 20-year Dome Covers are Mildew & Fire-resistant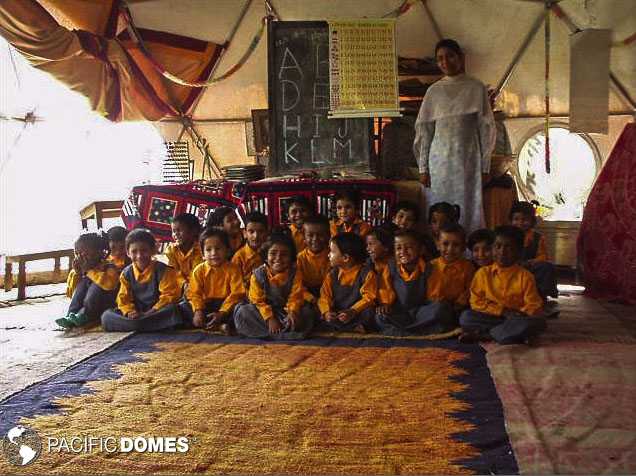 Geodesic domes have been around since 1954 when Buckminster Fuller invented them as a solution for affordable yet energy-efficient housing. They're lightweight but strong enough to withstand strong winds without falling apart. Their honeycomb shape allows for even load distribution across all points of contact so there's little risk of collapse under pressure – no matter what nature's extremes unleash!
Throughout more than 40-years of service, Pacific Domes has deployed domes to many disaster areas around the world. Our domes provide temporary shelter for family housing, first-responders, instant hospitals, schools, offices, food storage and distribution, warehousing and kitchens. – and, community space where people can meet in a safe environment.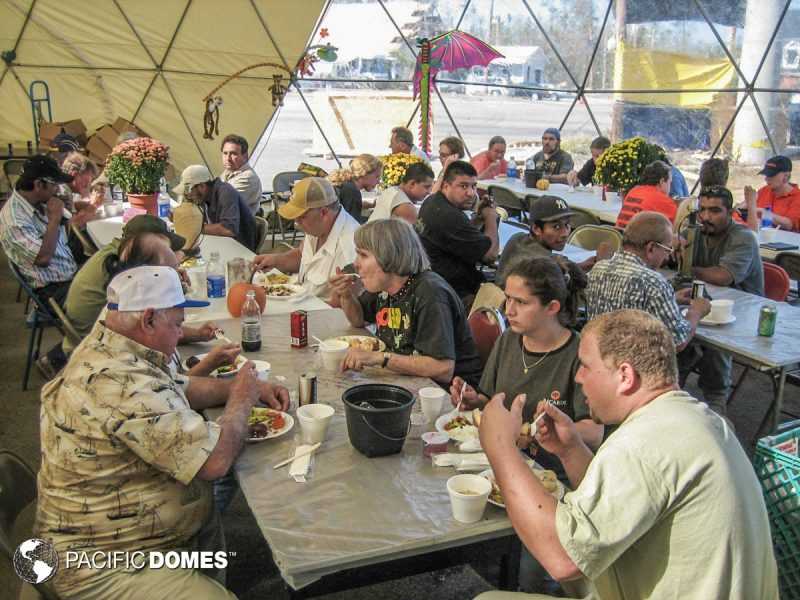 There are currently upwards of 100-million refugees, displaced due to catastrophic events, whether natural or man-made political and climate change Issues. This number is increasing daily as we face an uncertain future.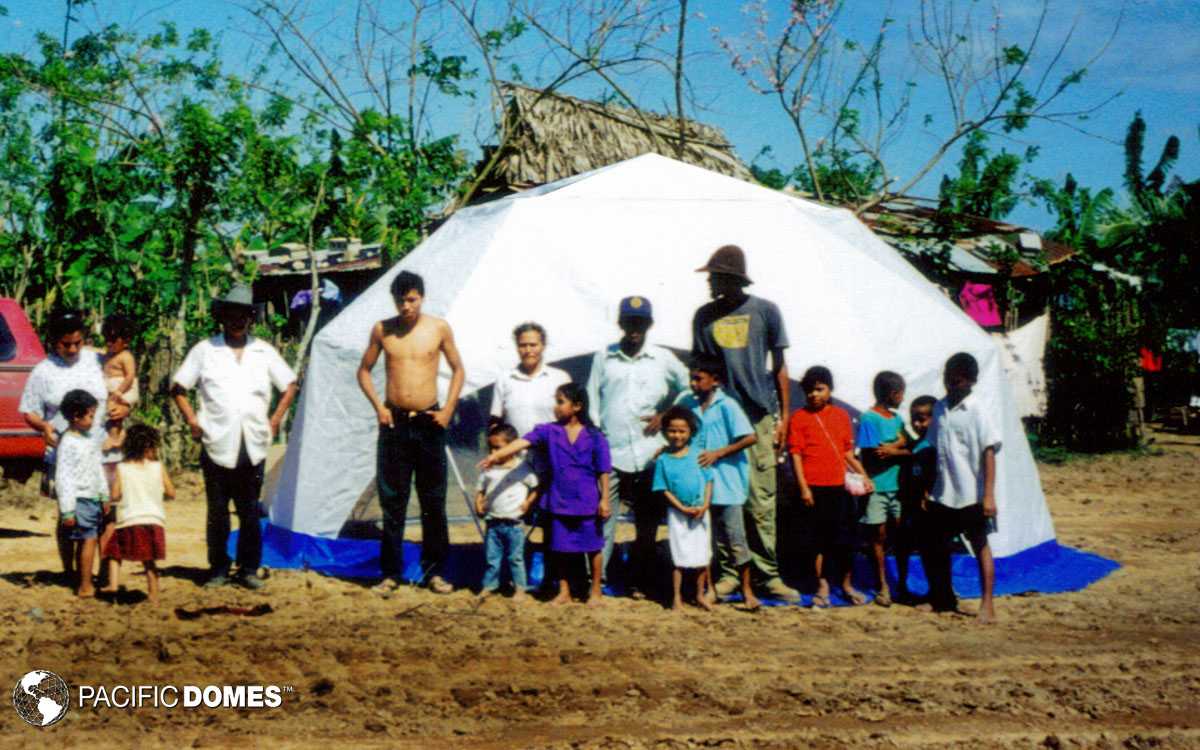 Pacific Domes is always looking for partners to help cover costs of supplying domes to refugee camps around the world. Consult with our Customer Support Reps to see how you can help bring dome shelters to those disaster areas.

---