Réunion Island's Bubble Dome Village
"Basically, we want to live in a dome now." —Susi Nox, Madagascar
Imagine witnessing the pristine beauty of nature from a bubble tent utopia 120 miles east of the African coastline. Off the coast of Madagascar, 21 degrees below the equator, lies the tropical paradise of Réunion Island's Bubble Dome Village. Studding the cerulean blue of the surrounding seas, the lush French-governed province of Réunion is the most prosperous island in the Indian Ocean.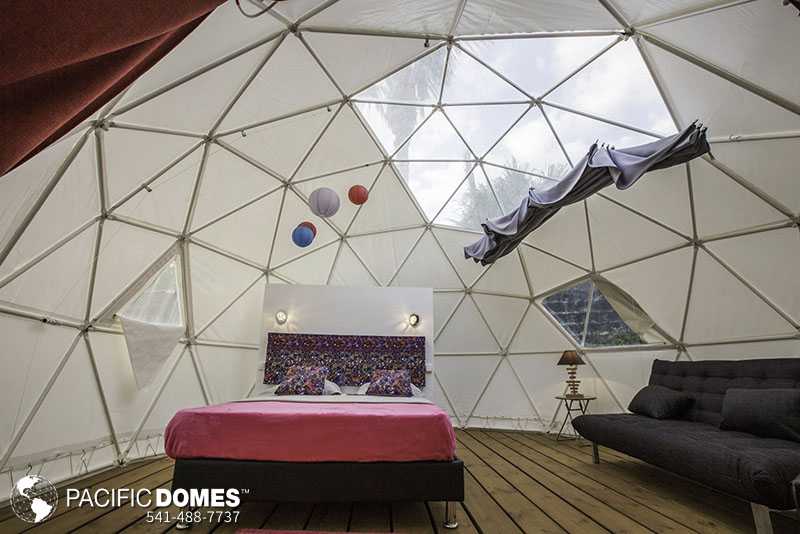 Réunion's volcanic origins yield an unimaginably beautiful landscape, characterized by soaring peaks, deep canyons and expansive plains. Cool and dry from May to November, and hot and rainy from November to April, varying precipitation levels create vast regions of mountainous rainforest on Reunion's jagged slopes, with more than a third of the island's land mass covered by forests and wild plants.
What better way to explore this tropical paradise than from the home base of Bubble Dome Village? In a striking departure from standard hotel and resort accommodations, Bubble Dome Village's glamping approach to luxury vacationing merges the mathematical perfection and design simplicity of geodesic domes with the boundless rugged majesty of rainforests, mountains, beaches and sea.
With locations in St. John and on Small Island, nature lovers, bird watchers, stargazers and adventure seekers have plenty of geodesic domes to choose from as their starting points for exploring the incredibly contrasting landscapes, white sand beaches, and rare endemic wildlife of this extraordinarily beautiful tropical region.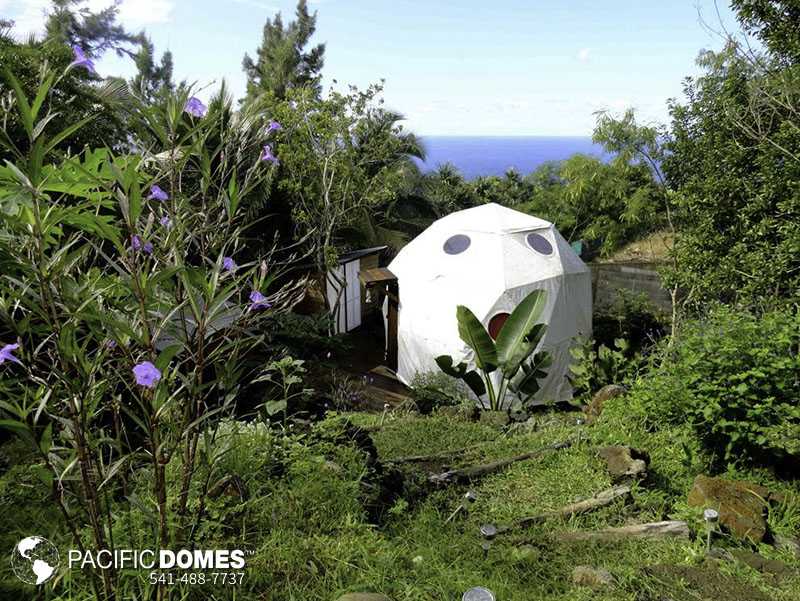 On the Village of Small Island, enjoy domes with planetary themes: Pluto, Jupiter, Saturn, Venus, Mars…
In the Village of St. Joseph, make your dome base in the Funky Dome, Zen Dome, Panoramic Dome, Deluxe Dome… or any of the others, depending on your needs, tastes and the size of your party.
All of Bubble Dome Village's stunning collection of domes feature amenities including private gardens for bird watching, transparent ceilings for stargazing, barbecue patio access, private showers and modern eclectic décor.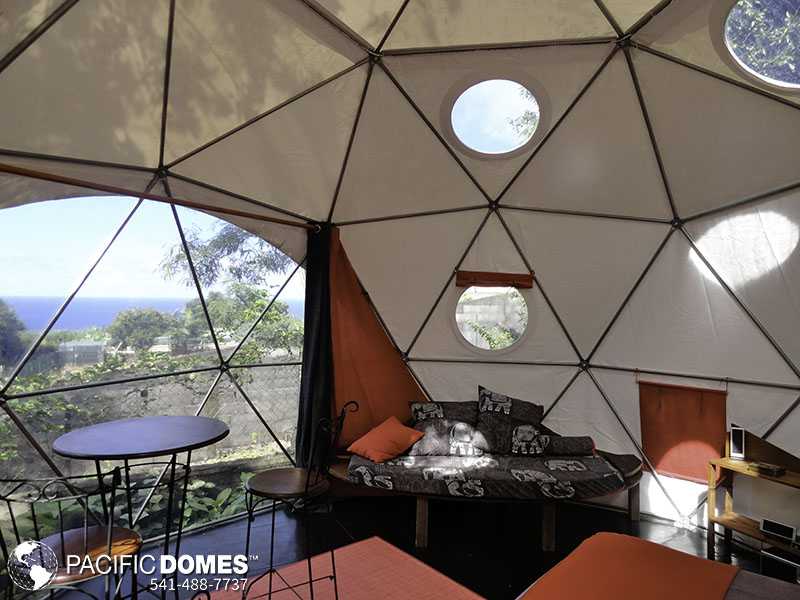 What Do Past Visitors to Bubble Dome Village say?
"The sound of rain in the night very romantic… Whenever we're in the area again, we'd love to stay some days longer, and basically we want to live in a dome now!" –Susi Nox, Madagascar
Whether for a family getaway or a romantic stay, make Bubble Dome Village your host for an unforgettable tropical vacation.