Imagine venturing forth into the wild of the Serengeti from the warmth and safety of the Highlands Safari geodesic dome base camp. The boundless expanse of Africa stretches forth before you on all sides: thundering herds of exotic beasts, the raw volcanic beauty of Olmoti and the glory of a sky like a bowl of stars are all at your fingertips.
Here in the cradle of civilization, our Earth's most ancient landscapes merge with the futuristic orb-like shapes of nine geodesic dome suites and a master Eco-Dome Lodge that dot the hillside in a marriage of traditional Maasai boma style and futuristic intelligent design. You are in the jewel of West Africa, where the wildlands of the Ngorongoro Conservation Area come alive before your eyes, bringing you closer to nature than ever before.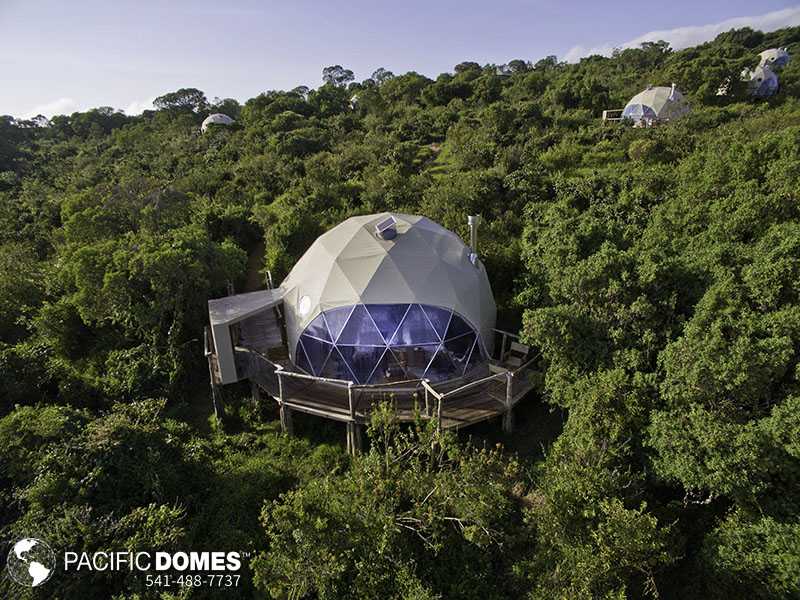 In a perfect balance between wild escape and traditional elegance, get ready to live the real life adventure at The Highlands Safari, journeying from your geodesic dome base camp to explore the exotic wonders of one of the most unspoiled and breathtaking places on Earth.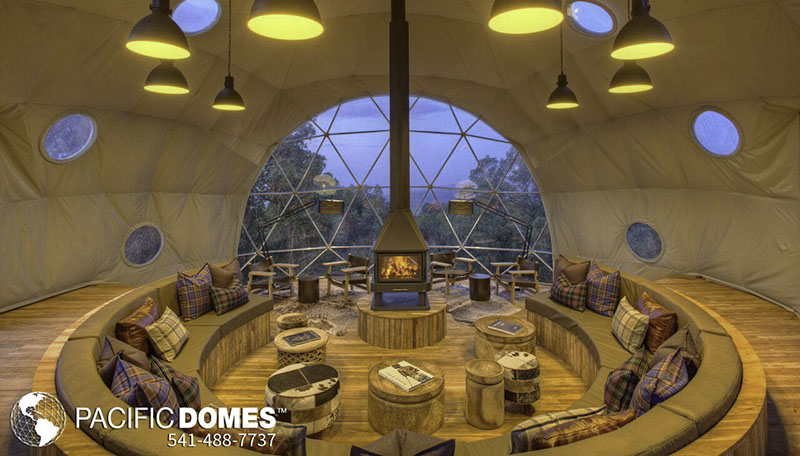 Known as 'The Garden of Eden,' The Ngongoro Conservation Area is hailed around the world for its immense beauty and its reputation as a paradise for wildlife. It is home to between 30-40,000 birds and animals including pink flamingos and rare black rhinos. It also has the highest density of lions anywhere in the world. Huge herds of wildebeests and zebras traverse the plains during their annual migration.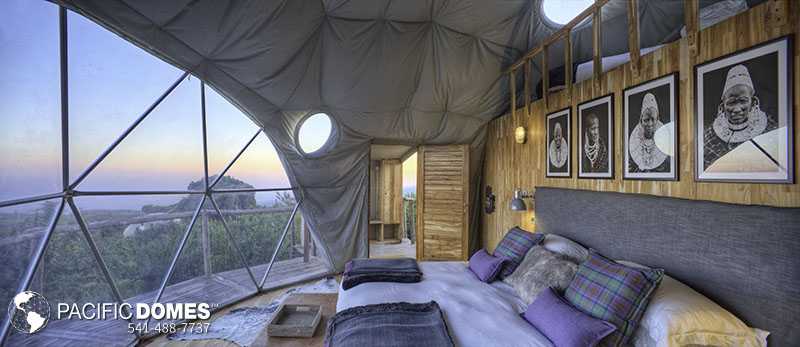 Unwind at night with a traditional East African campfire experience in the heart of the dome camp. Relax alongside dancing tongues of flame with a good book from the library and a hot cup of tea or stiff drink from the elegant bar as the heavens slowly turn outside in the arid African night.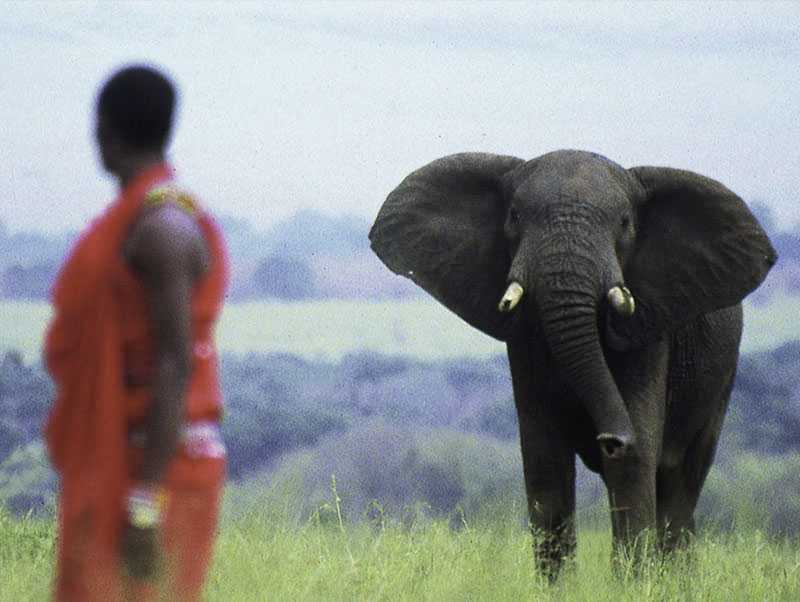 The Highlands Safari geodesic dome base camp has been called "the coolest and most eco-conscious new safari lodge in Africa" by Forbes Magazine. Book your adventure today!