Transforming Event Spaces Thru the Magic of 3D Deco Domes
"Specialists in Innovative Event Hosting with 360° Projection Mapping & Décor" — Pacific Domes Inc.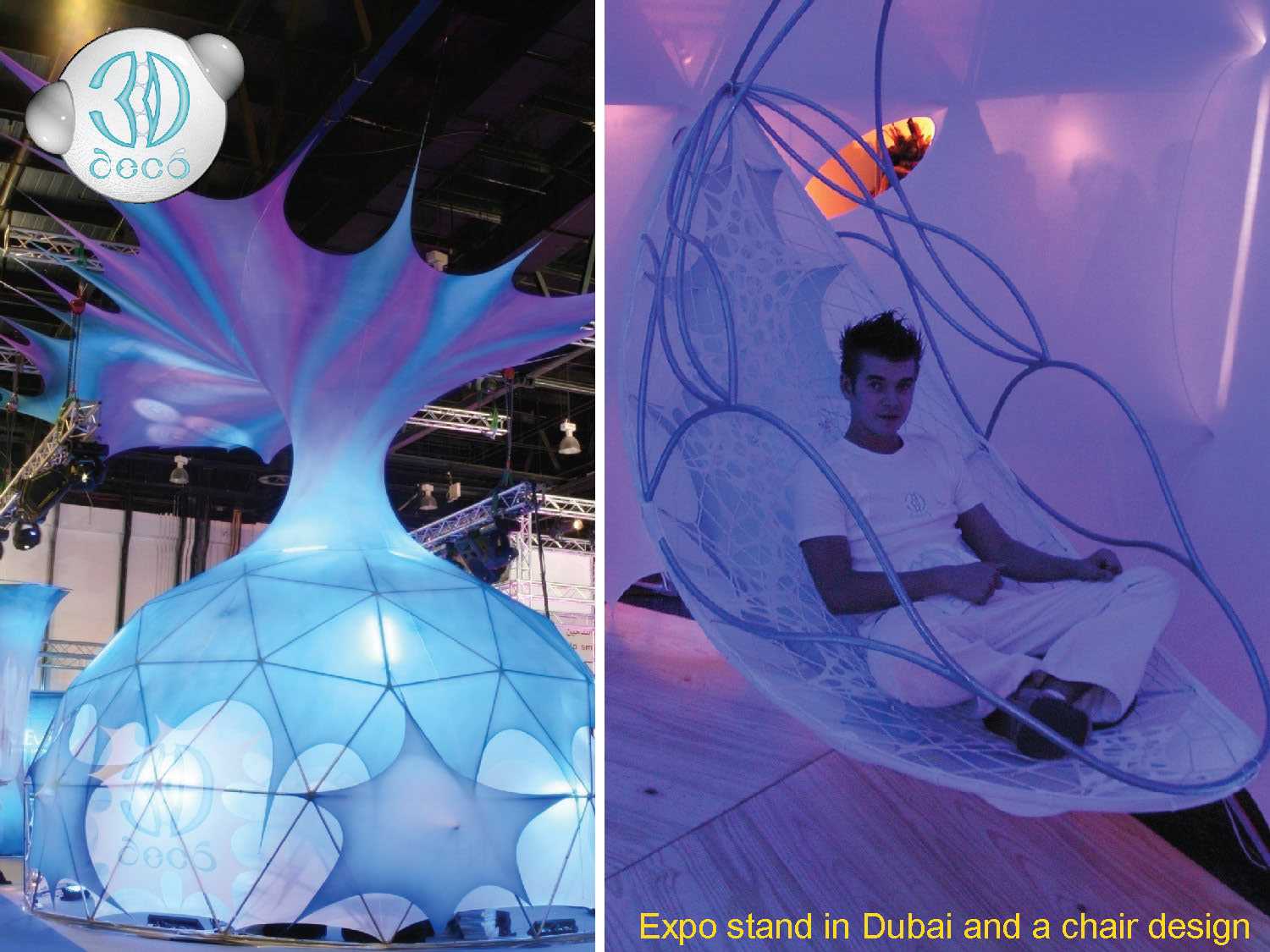 What do 3D Deco Domes have in Common with Sacred Geometry?
3D Deco Domes are based on the artistry of Sacred Geometry, the basic building blocks of Nature's intricate designs. The mathematics and form of Sacred Geometry can be found in the 'Golden Mean', Fibonacci spirals, hexagonal and pentagonal structures and much more.
The geo-engineered architecture of 3D Deco Domes vibrates with cosmic energy.
Within a dome's interior, your body naturally attunes to frequencies of Universal Energy, encouraging relaxation and promoting healing of body, mind and spirit.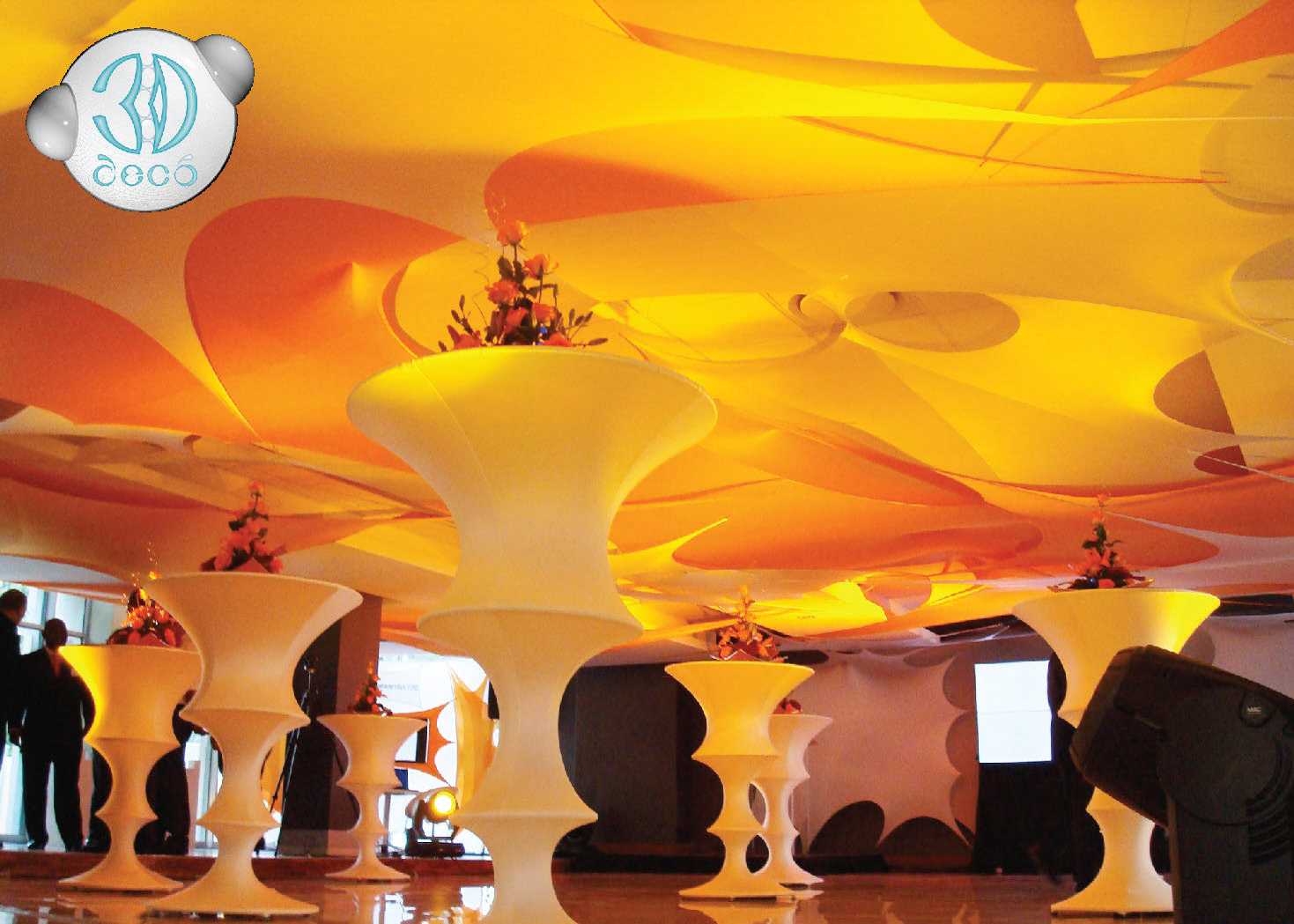 This is for you… whether you are hosting a private event or you are in the Event Hosting Industry, learn how stretch sets and geometric décor can serve you.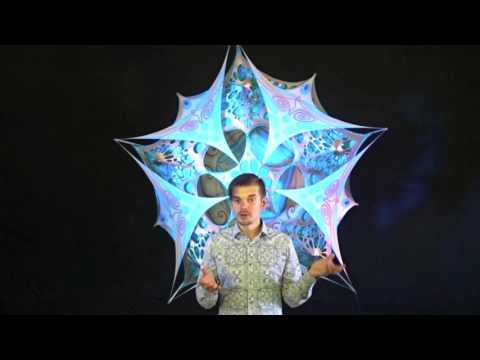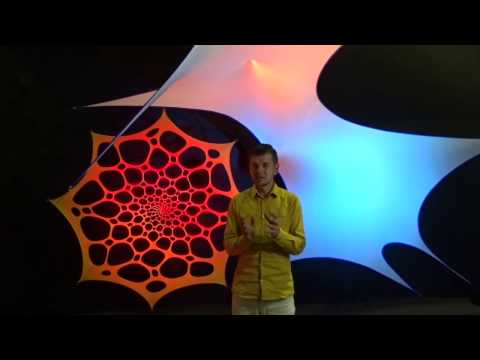 Keep stretching your limits with 5 or 6-point stretch icicles and 8-point OctaSpira DIY Stretch Kits. Perfect for smaller indoor-outdoor events, the uses for DIY Stretch Kits are limitless:
Weddings • Birthday Parties • Family Re-unions • Side-walk Sales & Street Fairs
Catering Events • Fashion Shows • Corporate Events • Mall Displays • Cafés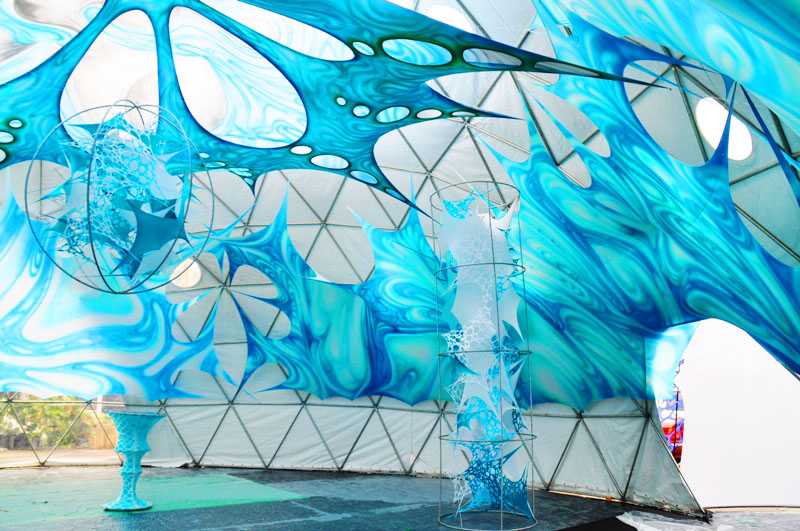 Amazing! You can cover an area the size of a double garage in less than 5 minutes! It's so easy to set up with step-by-step YouTube 'How to' videos.
After 16+ years of doing all kinds of events, 3D Deco has perfected their ecofriendly décor to bring you DIY Stretch Kits. Available in a variety of colors and smaller sizes, these kits have been created and simplified with you in mind.
3D Deco Indoor Trade Show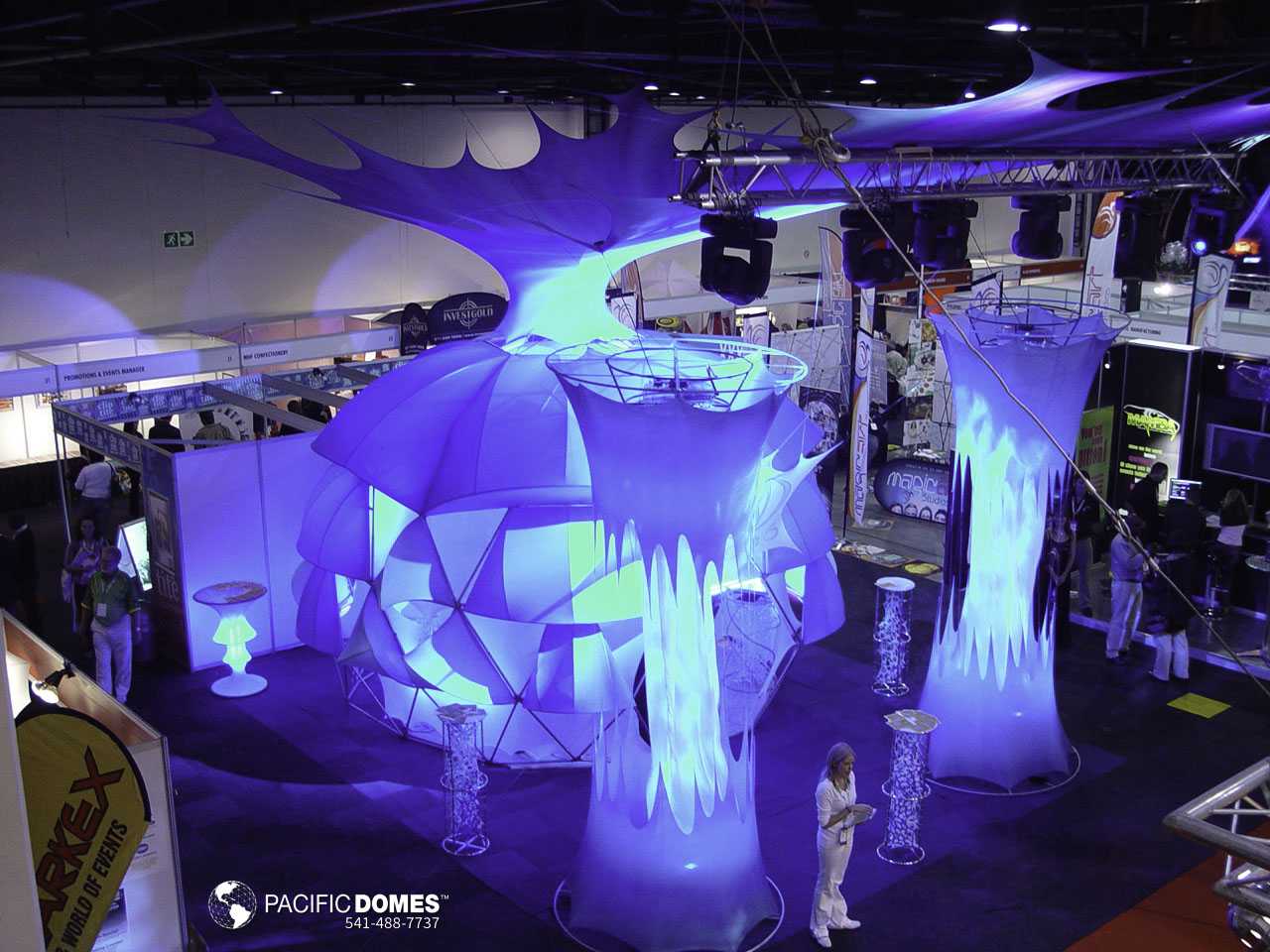 Meet Alosha: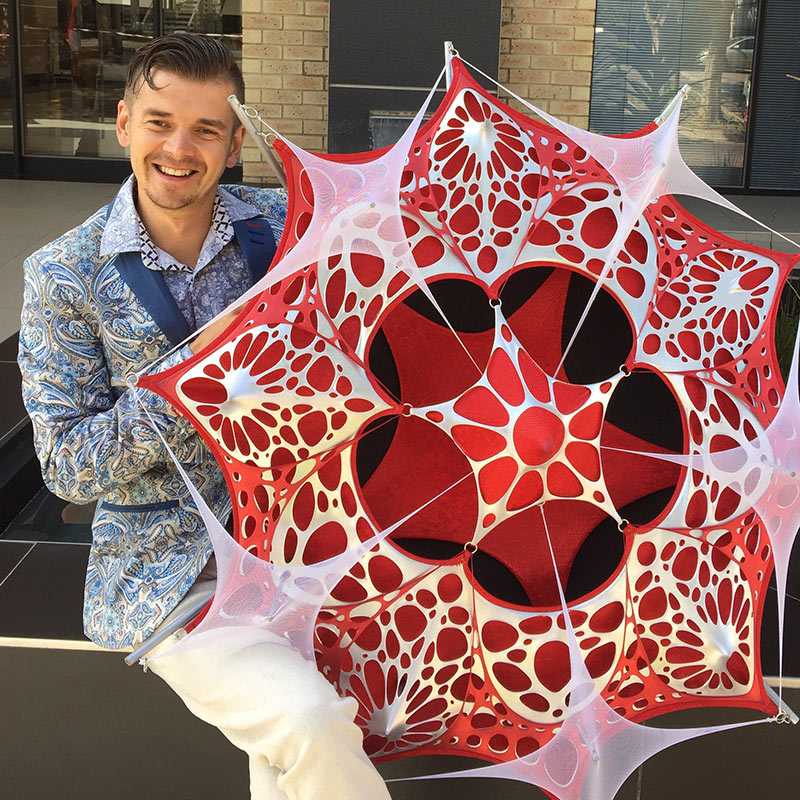 Alosha, is the visionary artist and founder of 3D Deco International, specializing in stretch tension fabric design décor since the year 2000. Mimicking the sacred geometry of Nature's genius, these inspiring art forms interact with intelligent lighting and sunlight to create event space transformations that uplift any event.
Meet Asha: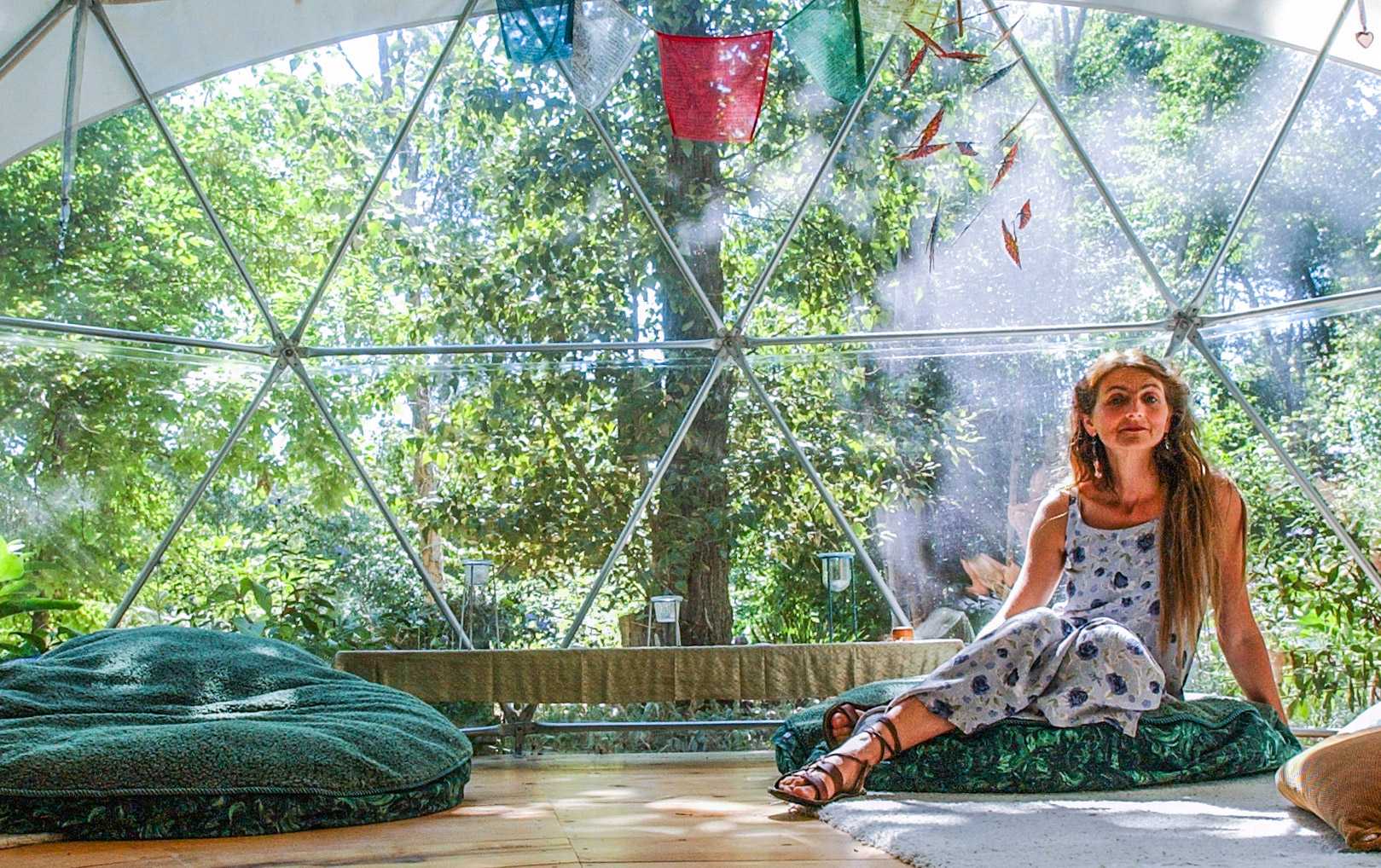 Asha, founder of Pacific Domes, has been blazing the trail since 1980 with decades of Event Industry expertise worldwide. Based in Ashland Oregon, the dome manufacturer offers rapidly deployable Event Projection Domes, that are a gorgeous work of geodesic engineering. Team partners, Obscura Digital and Vortex Immersion, are recognized leaders in High-tech entertainment, bringing 360° themes & projections to life to wow audiences of all ages.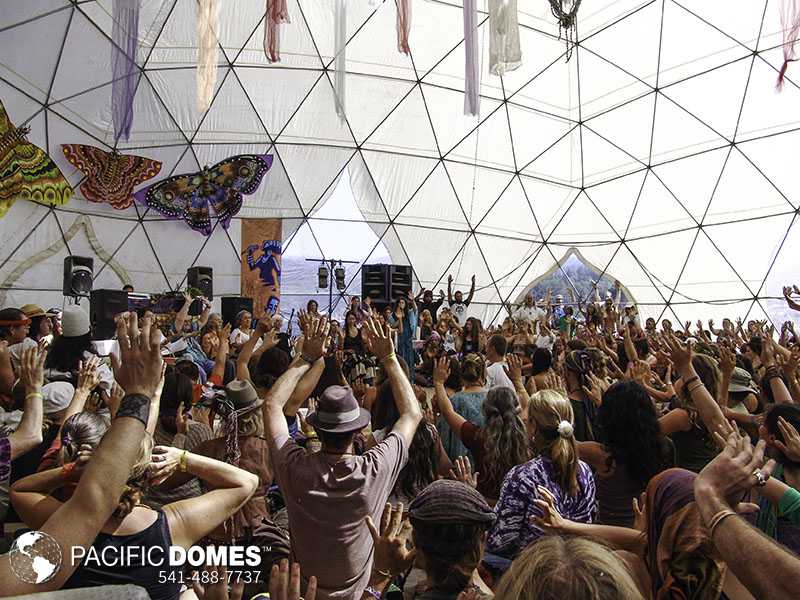 Creating 360 ° multi-sensory immersive environments for interactive learning and entertainment experiences, Pacific Domes has been working with Earthdance in Laytonville, California since 2001. Each year they sponsor the festival by providing event domes which are used for multiple purposes throughout the weekend.