As millions of Americans across the U.S. celebrated Independence Day on July 4th, 2023, the unveiling of the colossal MSG Sphere contrasted against brightly lit Las Vegasdesert night skies making its grand entrance with a cheery, "Hello World"! Dwarfing Buckminster Fuller's Montreal Biosphere, which amazed the world over five decades ago at Expo 67 by standing as a towering geodesic-engineering marvel at 203 feet (62 meters) high and 249 feet (76 meters in diameter), by comparison, the enormous MSG Sphere reaches a staggering height of 366 feet and a width of 516 feet – making it the largest sphere in the world!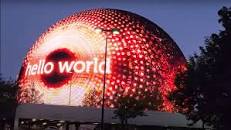 Opening with "Hello World" and moving on to display images of Earth, aquatic scenes, fireworks and stripes-n-stripes, the MSG Sphere in Las Vegas powered up for the first time on Independence Day, July 4th with captivating lights and dazzling fireworks displays.
---
About the $2.3 billion MSG Sphere in Las Vegas
Officially named the Exosphere (dubbed The Sphere for short), erecting the monolithic structure was neither inexpensive nor quick to build. The foundation was laid in 2018 with construction beginning in 2019. Construction was scheduled to be completed in 2021 at a cost of $1.2 billion. Enter Covid, supply chain issues and higher interest rates, – and the figure quickly skyrocketed to nearly $2.3 billion. 
The iconic structure is owned by Sphere Entertainment. The project is a collaboration between Madison Square Garden Company and Las Vegas Sands Corporation. It has been developed by Populous, designers of New York City's Madison Square Garden, which built The Sphere at the Venetian exclusively for concerts, sporting tournaments, and other large-scale entertainment and corporate events.
Heralded as a colossal next-generation entertainment medium with a humongous 80,000 square foot fully-programmable LED exterior to showcase art, the MSG Sphere will formally open on September 29, 2023 with the legendary band, U2.
MSG Sphere FAQ's
• 366 feet high
• 516 feet wide
• 18,000 seats
• 164,000 speakers
• 580,000 sq ft of LED panels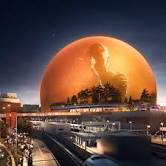 Besides its shape, what sets this performance playhouse apart is its technology. It boasts the largest LED screen on earth – containing 1.2 million LED screens. The outside of the sphere features 580,000 square feet of programmable LED panels, enabling the Sphere to bring in additional advertising revenue.
Taking immersive entertainment to the next level, the MSG Sphere is the latest theater venue in Las Vegas. Audiences will not only hear and see performances. They will be immersed in them.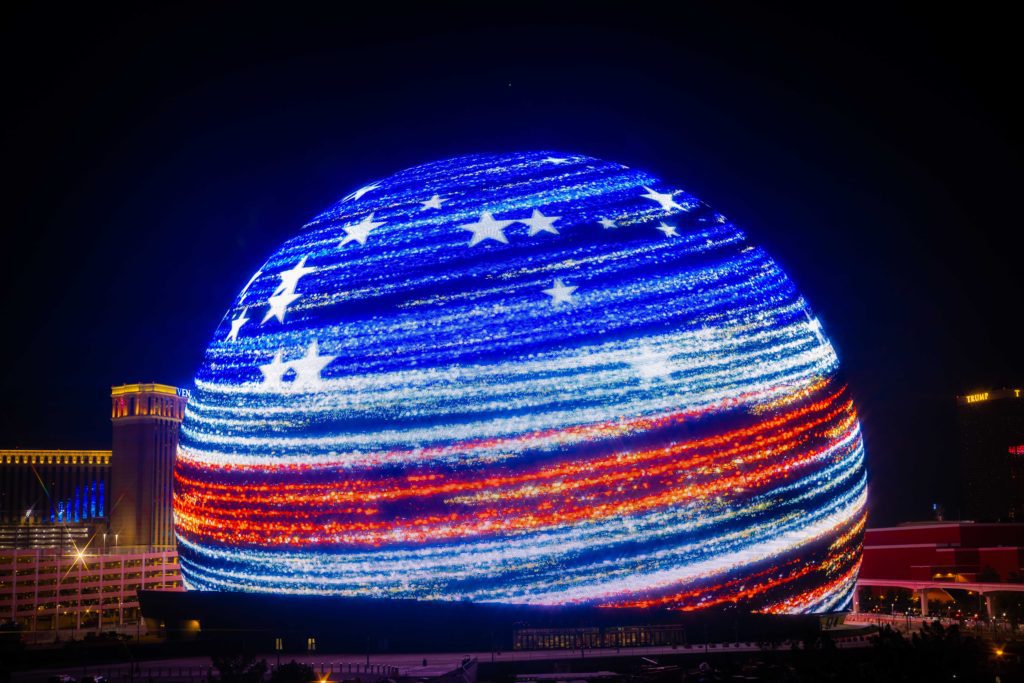 Speaking at a recent conference hosted by the Las Vegas Chamber of Commerce, Lucas Watson, president of MSG Sphere said, "Our mission is to introduce an entirely new medium that will unlock shared experiences that people never dreamed possible. We're working with world-class artists and creators and marquee events to bring this to life. We hope to make Las Vegas the birthplace of a new medium."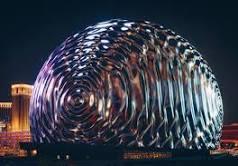 "The greatest musical artists in the world are designing one-of-a-kind fan experiences set to the music their fans know and love," Watson said.
---
"MSG Sphere plans to hire 3,000 people. It is expected that the venue will bring in hundreds of millions of dollars to the local economy," Watson predicted.
The sphere will be busy. The plans are to operate the venue 365 days a year, with some days featuring two to three different events.
It will also be a platform for introducing new technology, products and breakthroughs along with four to six musical residencies a year that would include 10-12 shows a piece. Corporate events, product launches and combat sports are included in the mix.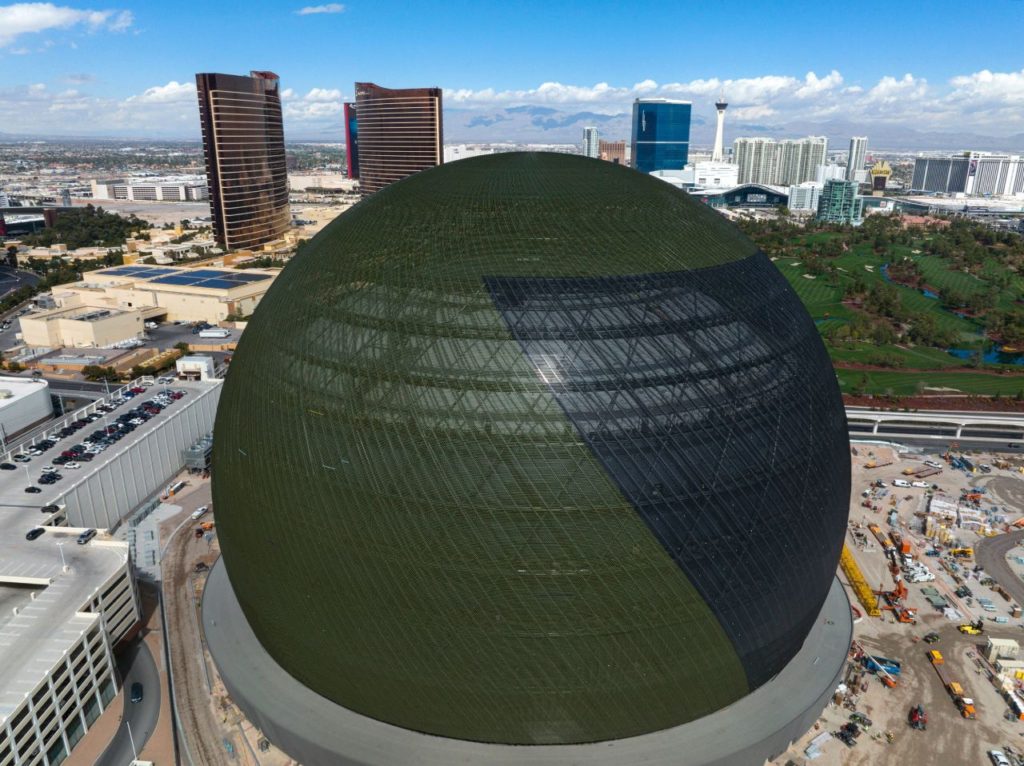 "And when I said you can feel it, you may have thought it was a figure of speech," Watson told an audience of 3,000 at the Las Vegas Convention Center. With the haptic seats, "you'll feel the experience in your bones," he added.
"Inside the sphere, audiences are going to be amazed by the largest 16K LED screen on earth. This screen will have the world's highest resolution that is orders of magnitude sharper than anything you can experience today," said, this week.
"Three football fields of LED screen will wrap up, over and around the audience. It's really going to be incredible," Watson said. "In addition to the screen, the audience is going to be greeted by sphere immersive sound, 164,000 channels (speakers). That's like eight channels for every person in the building of beam-forming technology and audio. It will be headset sound without the headset for every seat in the house. It truly is incredible." And, in addition to the spectacular sights, sounds and vibrating seats, the venue will deliver wind, scent and various temperatures.
---
About the Evolution of Geodesic Spheres
Reaching new heights that even Buckminster Fuller could not have imagined in his cosmic conversations with the universe, one can't help but wonder what the legendary visionary would have to say were he with us today. Gazing upon the colossal MSG Sphere we might hear him exclaim in his whimsical and rambling conversational style, "Oh, my dear friends, what a time to be alive!" Agreed, dear Bucky, the world continues to amaze and inspire us with colossal geodesic creations – a tribute to your visionary ingenuity in pioneering modern geodesic architecture.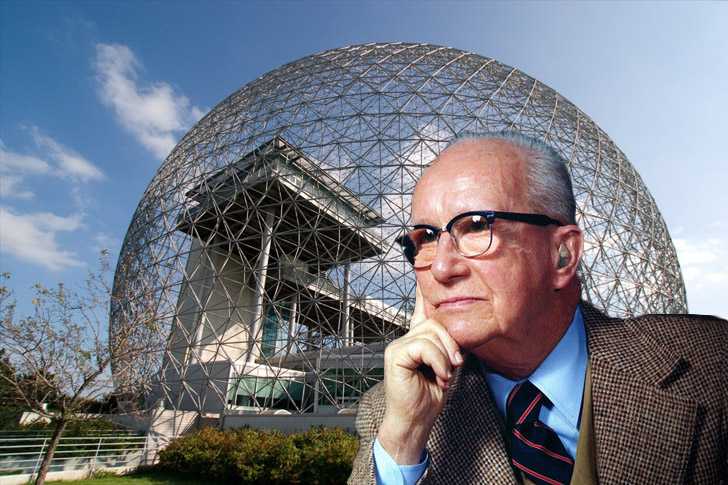 Still in use today, over a half century since it was originally built to serve as the United States Pavilion at Expo 67, the futuristic Biosphere is built of steel and acrylic cells. As in all of Fuller's domes, the Biosphere is composed of three-dimensional units, a triangle on the outside, hexagonal on the inside, and curved to fit a given arc, as its structural basis. The Sphere uses a complex system of shades to control its internal temperature.
We're here to help!
At Pacific Domes, we're committed to helping you find the perfect event solution for your needs. Our team has decades of combined product knowledge and experience in event dome manufacturing, construction, and installation. So if you're looking for an affordable and practical option, consider a prefab event dome building system from Pacific Domes. We're here to help you every step of the way – so don't hesitate to reach out to us for more information or to get started with your event dome building project. Visit Pacific Domes Customer Support today!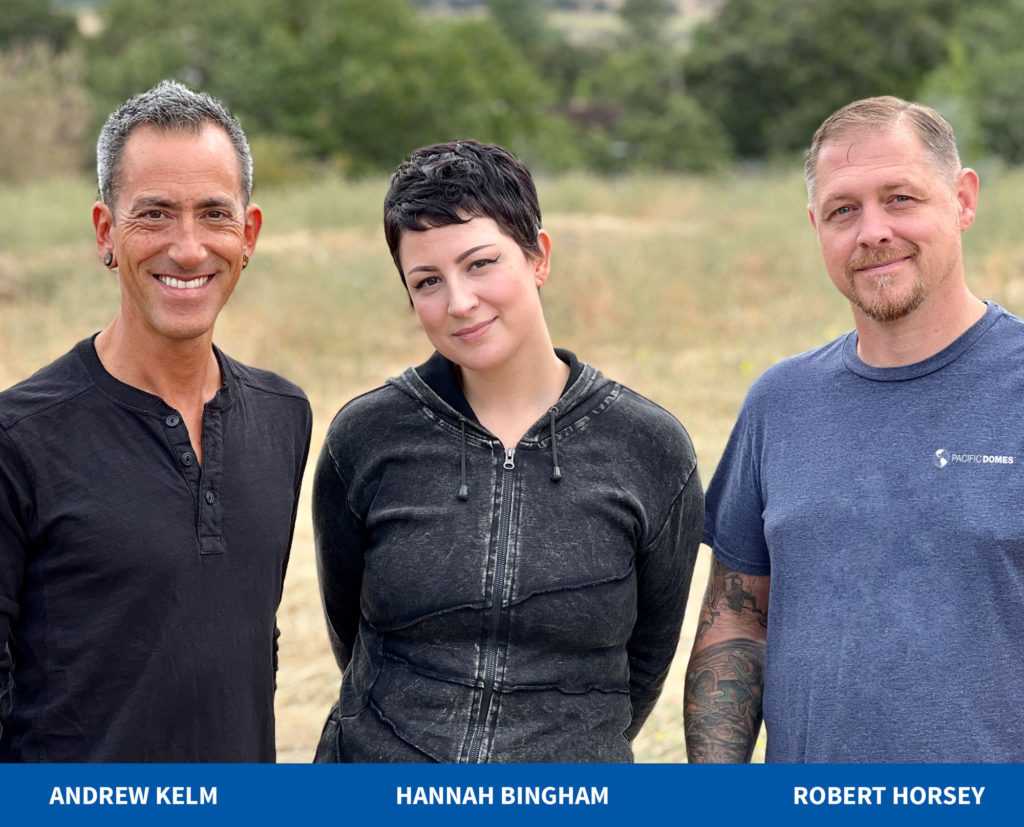 ---