The Playa plays host to Burning Man's famed annual gathering of eclectic 'out-of-the-box' thinkers, inventors, artists, visionaries and sometimes rowdy yet, peace loving folks who like to camp and gather round to listen to music underneath Nevada's starry night skies.  This year's Event Kickoff begins August 27th and runs through September 4th, 2023 (more details below).
To Celebrate Community at The Playa, Pacific Domes is offering a Mid-Summer Playa Sale – August 4th thru the 6th!
Additionally, we are offering discounted prices on our in-stock inventory thru the end of August 2023. Hurry – this offer is limited and won't last long.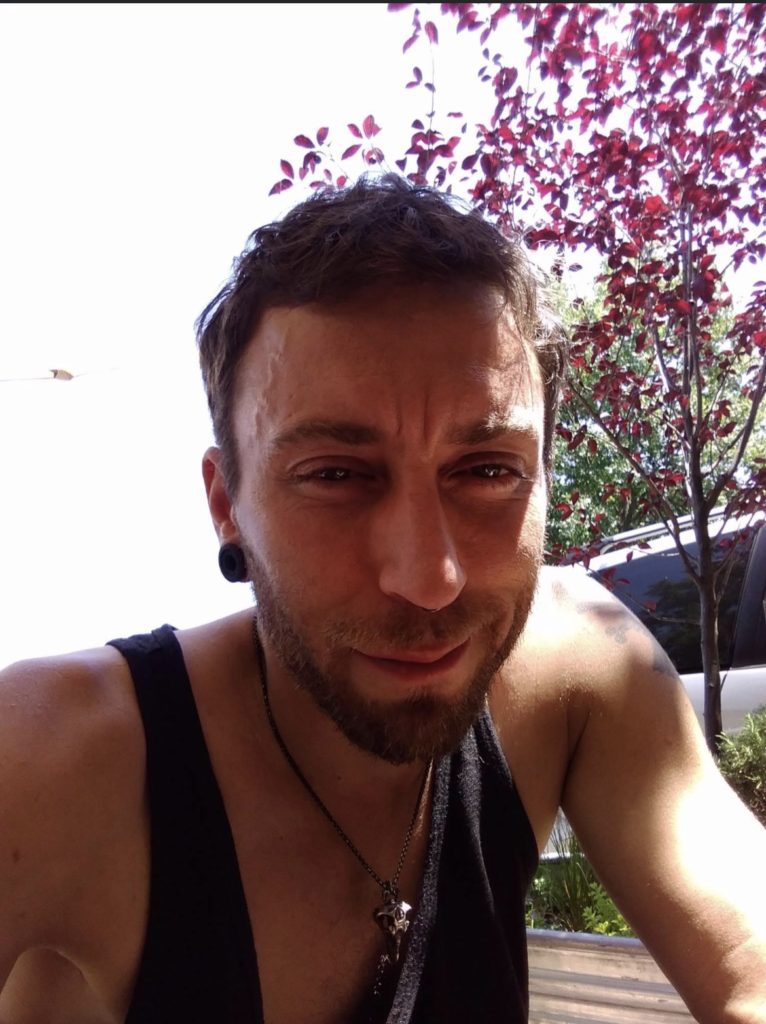 Pacific Domes' very own crew member, Derick, will be available to help with installs.
---
Great for Small Groups!
If you've been wanting to experience glamping, now's your perfect opportunity to go dome glamping and get in on some spectacular savings! You can share expenses by sleeping and cooking – and most importantly, you'll love staying cool in the safety and comfort of your dome.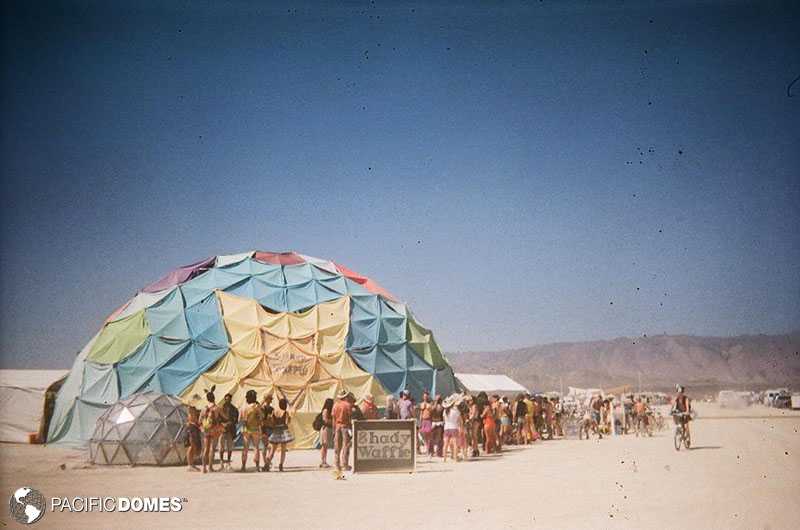 Shady Waffle Dome at Burning Man
If you are looking for an Event Dome, take a short walk down memory lane to see how community came together to erect this gigantic event dome at Burning Man 2016.
Stay Cool & Comfy in a Dome
Due to its aerodynamic geodesic-engineering, ecoliving domes are built to handle high winds and other extremes better than any other structure. On the playa they are naturally energy-efficient while offering great ventilation.
In the Nevada desert, summertime heat temps can be quite unpleasant without some sort of cooling system powered by a back-up generator, preferably a solar generator. Burning Man has compiled a Black Rock 2023 Resources Event Preparation Guide you help along your journey.
---
"Burning Man is not a festival! It's a city wherein almost everything that happens is created entirely by its citizens, who are active participants in the experience." – Burning Man.org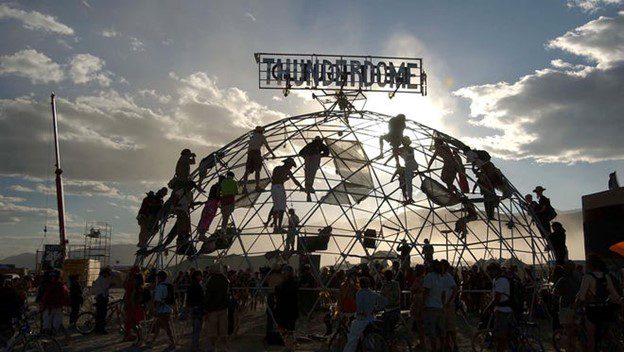 About the Historic Thunderdome
The historic Thunderdome is a huge geodesic dome where two people participate in a friendly jousting competition. It is a real-life entertaining replica of the fighting arena portrayed in the 1985 movie Mad Max Beyond Thunderdome. The Thunderdome has been a thriving institution at Burning Man since the mid 1990's.
That said, the recent pandemic may have played a role in sparking a monumental decision to replace the epic structure with The Temple of the Heart (below)?
The Temple of the Heart will be unveiled at Burning Man 2023. The festival has been looking for volunteers to help construct and run the temple. They are asking for donations to help cover its building expenses.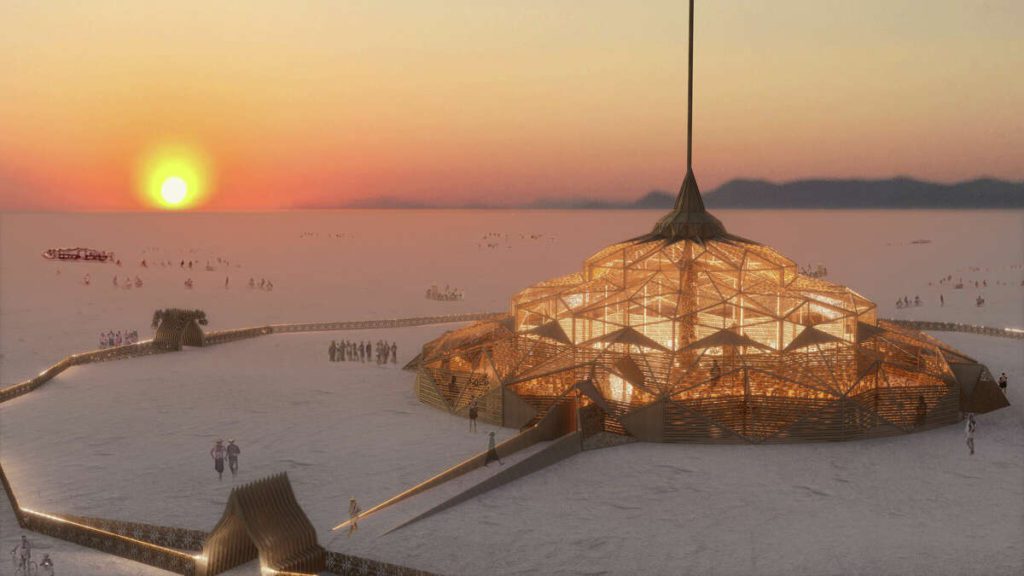 ---
---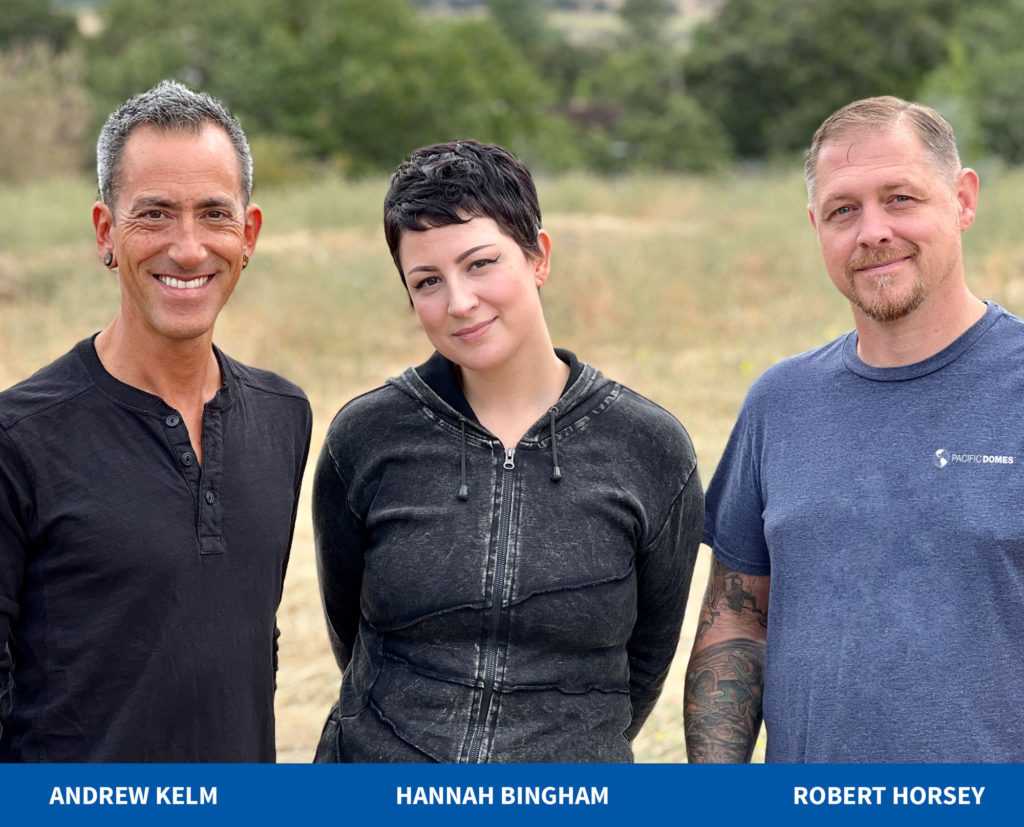 ---