---
"Make Love – not war!" — Flower Power Slogan of the Sixties
During the 1960's and early 1970's, Flower Power was a time of change when many activists rebelled against anything and everything that they felt wasn't quite right with the world. The Flower Power counter-culture movement passively rejected the notion of war – at that time, it was the Vietnam war.
In response to living in a world of seemingly endless urbanization and disconnection with Nature, many Flower Power Children (as they liked to refer to themselves) also, rebelled against the concrete jungle by celebrating their innate connection with Nature. Regenerative, natural architecture now, brings us full-circle as we rethink our present reality.
---
"The future is a choice between Utopia and oblivion." — R. Buckminster Fuller
---
It was during the flower power era of the sixties that Buckminster 'Bucky' Fuller gained recognition for designing the geodesic dome. Bucky's award-winning geodesic dome design was rooted in the principles of natural architecture, which incorporates the science of Sacred Geometry.
Natural architecture has been around since the dawn of man. However, the term organic architecture was first coined in the early 1900's by world-renowned architect, Frank Lloyd Wright. Organic architecture honors our symbiotic inter-dependence with Nature.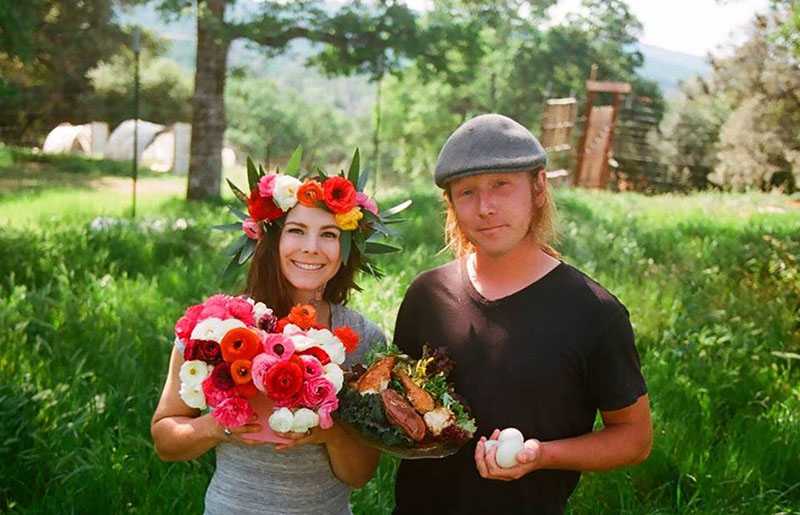 Merging Nature and Organic Architecture
Flower Power is back as humanity reawakens to its true potential nature as stewards of the earth! The emerging principle of regenerative, natural and organic architecture recognizes that earth stewardship is about offering sustainable solutions – it's about intertwining the construction of shelters and buildings that are in harmony and balance with Nature's incredible architecture.
The natural architecture movement puts human life, nature and the constructed environment on the same level. Future of cities has created a collaborative platform to explore regenerative architecture design where all systems support one another and thrive as a result. This may help mitigate damage to our delicate life support systems caused by continuously expanding, densely populated cities.
Ways that Architecture and Nature can be combined
Nature always offers solutions! The science of biophilic design in natural architecture is growing by leaps and bounds in response to the need of the hour. Below are some additional examples of how regenerative architecture and Nature can be combined:
The term Biomimetic architecture mimics the systems and processes of Nature, i.e. organisms, plants, animals and other organic life forms.
Nature-inspired biomorphic architecture takes inspiration from the designs and shapes found in Nature. An example of biomorphic architecture would be the geodesic dome. The various dome frequencies of a geodesic dome's energetic qualities vibrate in harmonic resonance with one's natural surroundings – thus, promoting a sense of wellness and inner-peace.
Organic architecture isn't just limited to exterior design. When it comes to the use of flower power in interior design, mobile green walls have proven to enhance the quality of indoor living by ending indoor pollution.
The use of natural building materials is the way forward to creating a bright, sustainable future. GEOSHIP is a forward-thinking company that's pioneering the use of natural bioceramic building materials in its innovative dome manufacturing process.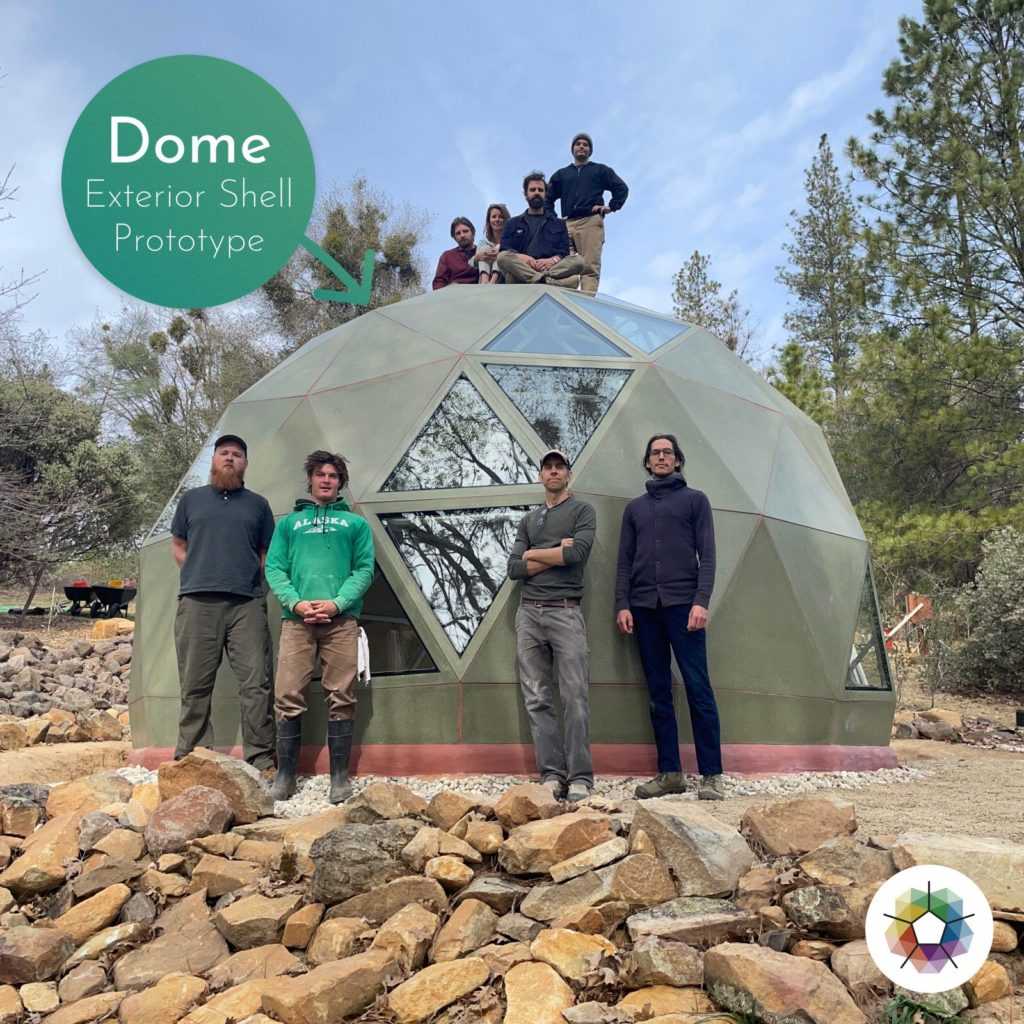 ---
Pacific Domes has been on the forefront of natural and organic architecture since the 1980's. Now, with the rapid growth of the glamping industry, Pacific Domes envisions a future where humans are living at-one with Nature.
---