Planning Your Epic Outdoor-Garden Wedding
"Personalize your Outdoor Wedding in Nature's Beauty" ― Pacific Domes
If you're among those trend-setters who want your wedding day to be shared in a uniquely-you, non-traditional way, you've come to the right place. Setting the industry standard since 1980, Pacific Domes, has pioneered portable event domes for all types of festive outdoor occasions – including, wedding domes.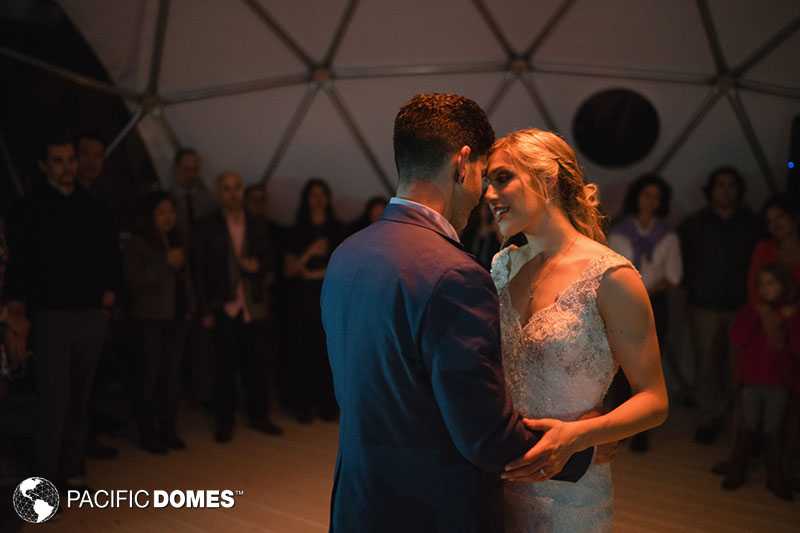 Interviewer: How did you wind up at the Outlier Inn in New York?
Deana: When I say I'm passionate about the outdoors, I mean, I LOVE the outdoors – and, Ethan has grown to love it, too. Since family and friends are scattered all over, we were hoping to find a place where people could stay on site with us, as well.
So, I turned to Airbnb. Rather quickly, I found the dome in a search; then, realized what the Outlier Inn was. At first, the dome was going to be where we had guests sleep – but, when we stepped inside, we knew it had to be our dance floor!" ― Deana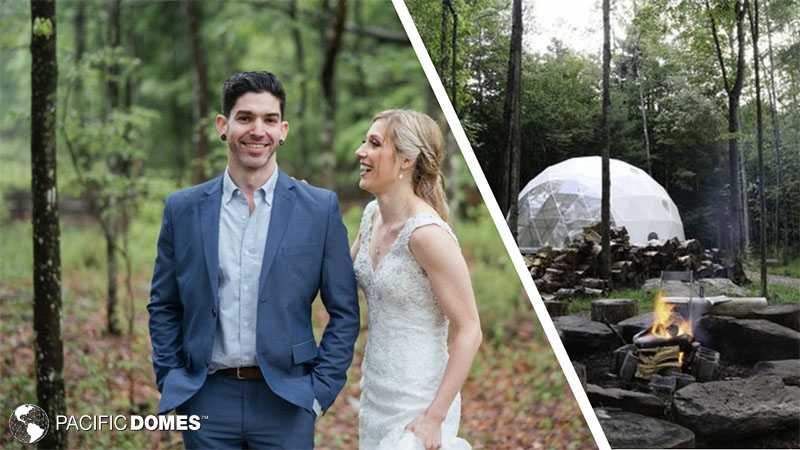 "We enjoyed the simplicity of the property – the way that it was self-sustaining – everything about it." ― Deana
Consider Renting Dome-stays: You don't have to be in New York to enjoy the unique experience of dome-stays for your wedding guests. Renting a Pacific Dome is a cost-effective option that will have your guests talking about the wonderful time they had for years to come.
Are you exploring the pros and cons of hosting your wedding party outdoors surrounded by the beauty of nature – yet, unsure where to begin? Learn why more and more folks are discovering wedding tent rentals – specifically, Pacific Domes wedding tent rentals.
---
No matter what your budget, it's easier than you think to plan your elegant outdoor wedding. You'll need a good roadmap to help you stay focused on three key essentials – your wedding budget, guests and style.
Your Wedding Budget
When planning your wedding, if your focus is on living happily ever after without breaking the bank – then, you've got your priorities straight! After all, you shouldn't be paying for your wedding long after the honeymoon.
According to the latest 2021 study, the national average cost of a wedding is between 29K and 31K. Although it varies from state-to-state, that's right up there with student loans! You might find yourself asking if this is how you want to begin life's journey together?
Consider Portable Dome Tents for your wedding event– they're energy-efficient and cost-effective. From an engineering perspective, geodesic domes are structurally sound and built to withstand Nature's extremes. Dome kits are portable, lightweight and can be erected easily with a little DIY know-how or by a trained field crew – thus, saving time and money over more traditional building methods.
Your Wedding Guests
Planning your wedding list can be both fun and stressful at the same time. There's always the decision of who-to-invite and who-not-to-invite. Take the stress out of preparing a wedding list by getting some tips from experts, like Martha Stewart. Consider Portable Dome Tents – they're energy-efficient and cost-effective. From an engineering perspective, geodesic domes are structurally sound and built to withstand Nature's extremes. Dome kits are portable, lightweight and can be erected easily with a little DIY know-how or by a trained field crew – thus, saving time and money over more traditional building methods.
The role of being a great host – accommodating your guests – can be a daunting task and expensive, too. Many of your wedding guests will have traveled long distances to attend your big day. Some of your guests might like camping – some will prefer glamping (glamorous camping). This is where you might consider some really great options – dome-stays.
Your Style
"The best weddings reflect a couple's personalities from beginning to end." ― Martha Stewart Weddings
What's your style? Knowing yourself and your tastes is key to planning a memorable wedding. Do you lean towards a traditional wedding – or, do you favor a non-traditional wedding, such as a boho wedding? Here's some interesting facts to consider…
Redefining the Traditional Wedding: Join the trend towards redefining 'traditional' weddings by expressing your unique relationship and individual style together. According to a recent survey, only 9% of millennials said they wanted a traditional wedding – emphasis was on a full-weekend of wedding activities that created shared moments, with qualities like 'fun' and 'personal', ranking much higher.
Plan a Boho Wedding immersed in Nature?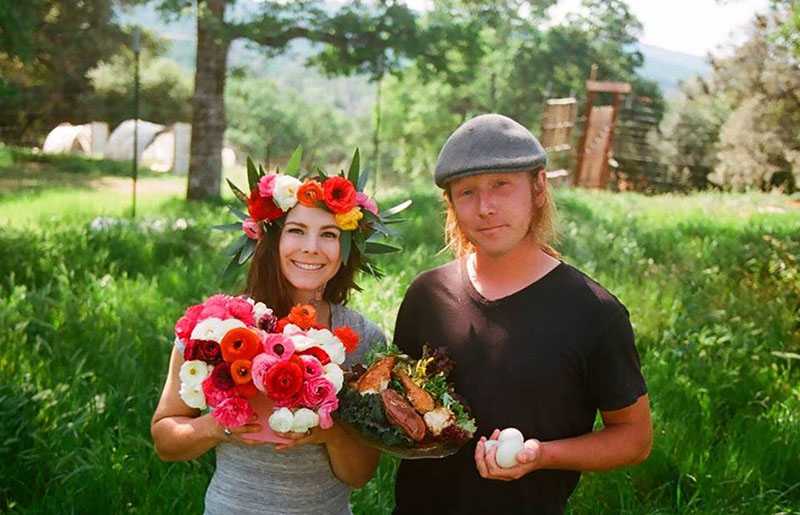 Samantha and Cheetah established TurkeyTail Farm on 40-acres of spectacular Oak Savanna in the California foothills of Yankee Hill in 2008. They're passionate about living on the land and love sharing their love story with others.
Diverse Distinct Spaces for Wedding Venues – The UCSC Arboretum
Comprising approximately 100 acres of gardens and research areas, UC Santa Cruz Arboretum and Botanic Garden offers a truly unique setting for weddings and other special events. The open expansive geometry creates an exhilarating environment for parties with plans to reopen for the 2022 season. .
When you select the UCSC Arboretum for your wedding, you'll be surrounded by the mild seaside climate and beautifully verdant landscape that's sure to delight and embue your guests with the bliss of your nuptial occasion. Celebrate your outdoor wedding in style with an open cathedral-style wedding to celebrate your union. Providing a unique environment for your nuptial vows and guests, domes can be used for wedding, reception and banquet.
---
What if it Rains on My Wedding Day?
At Pacific Domes, we get asked this question a lot. Dome tents are inherently designed to withstand extreme weather conditions − rain run-off happens naturally – the American Institute of Architects calls the geodesic dome the strongest structure known to man.
On your special wedding day, you'll want everything to be perfect, leaving nothing to chance. There's always a bit of pre-planning for the unforseen's of having an outdoor wedding. With a little pre-planning for the unexpected, you and your guests will stay safe and dry, no matter what Mother Nature brings to your wedding party.
Here's some helpful tips that will help you with pre-planning:
• Strategically position your dome tent with easy access to walkways and nearby facilities.
• Have umbrellas available so guests can stay dry while walking to their vehicles
• Stretch Décor adds a touch of swooping elegance – it's easy to create covered walk-ways and drop-down sidewalls that serve a dual purpose.
• Secure plastic rain gutters or dig unobtrusive shallow trenches around the perimeter of the dome tent and along walk-ways to prevent rain from pooling.
• Lay flooring to keep the soft ground from becoming a weather-related issue.
• Have portable heating and cooling to maintain comfort levels.
---
Why the Popularity of Wedding Dome Tent Rentals?
Domed wedding tent rentals have become a popular alternative to confined, oftentimes, stuffy indoor spaces that dull the romantic ambiance of this special nuptial occasion. A wedding ceremony set amidst gorgeous gardens and scenic landscapes, lends a chic elegance to your epic celebration – at the same time, affording your guests an opportunity to spread out and mingle.
Dome tents come in several sizes to accommodate large and small events. The ease of set-up and take-down gives portable wedding dome tents the added edge of going up anywhere on the planet – in any terrain or climate.
Custom Wedding Domes Scaled to Size
No matter whether you're planning a small intimate wedding or a lavish large-scale wedding, Pacific Domes has the perfect wedding dome and size to accommodate your special occasion. Visit with one of our friendly Customer Support Representatives to learn more about renting or purchasing a wedding dome today.
---