Festival Planning Guide & Checklist
"Festivals promote a vital sense of community that is essential to the human experience." – Pacific Domes
---
The wide world of festival events encompasses a wonderful opportunity to let go of the past – raising group energy and, steering community spirit towards co-creating a bright, resilient future. Are you ready to spread joy and let the good times roll again as we move forward into a post Covid-19 decade? If your answer is YES, we invite you to read on…
Navigating around new social-distancing norms
The good news is that after a couple of years of unprecedented restrictions bringing a halt to all types of festival gatherings, more and more states are now relaxing constraints due to increased public pressure. Everyone seems to agree that getting people back into local venues is important for their economies.
Whether you're a veteran event planner or just want to create a memorable event for your organization, friends and family, you'll want to stay informed of guidelines as you begin planning your festival. In order to increase the comfort level and create the safest festival experience for your audience, be prepared for a list of festival do's and don'ts.
Here's a couple of festival options worth exploring:
Encouraging attendance at smaller, local festival events before considering mass events makes sense however, reasoning with local officials is often another story. You'll want to explore options and consider consulting with experts in order to familiarize yourself with how some states are now handling permitting of outdoor festivals.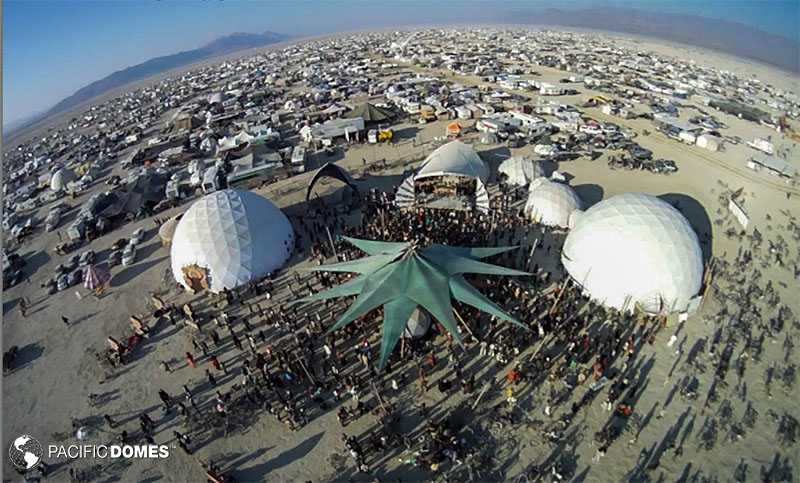 Steps to Event Planning
Now that we've addressed the importance of public health and safety considerations let's dive into the event planning steps in this guide and checklist.
Step One: Create a blueprint- roadmap for your festival.
When planning your event, it's important to know the who, what, when, where and how. Give yourself enough time to plan your event and secure the right event space.
Who is your target audience and demographic?
Who or what will be the featured attraction? What are the event highlights and additional entertainment or vendors?
What is your goal? What do you wish to achieve and what is your expected outcome? Document your goals prior to moving into the planning stage, so that everyone on the planning team has a clear understanding of your goals. Outline a list of at least 5 benefits guests can expect by attending your festival… this may mean the difference between great attendance or mediocre attendance.
What to call your event? What is your theme? Grab prospective attendees attention by making the title and headliners descriptive, interesting and inviting.
When will the event take place? What is the date, time and length of the event? Are there any weather factors to be considered?
Where will the event take place? Be sure to include as many details as possible, so that out-of-town attendees can find you by GPS. Include a map link.
What is the event cost? Be sure to include all upfront fees and additional fees.
Will food and beverages be available? If so, describe and include a detailed description?
Event Registration: How to register for the event quickly and easily in 3-steps or less. Provide options.
Provide Social Media links. Make it simple for others to help promote your event.
Where to go and who to contact with questions or for more information. Add a FAQ sheet and include your policies and guidelines for attendees.
Have you planned an entrance or gateway?
Do you have a backup plan in the event of unforseens?
Step Two: Determine your festival's budget.
What are the upfront costs and essentials?
Entertainment Costs?
Include advertising costs in your budget.
What rental equipment will you need? Rental equipment may include the following: Tents, Staging area, Tables, Chairs, Lighting and Sound Equipment, Décor, Sanitation – Portable restrooms/ Porta-potties trash receptacles. Ventilation – Air-conditioners or heating equipment.
Hiring of trained first-responders: Fire, Security and First-Aid personnel. Also, hiring field crews, technicians and stage hands; event clean-up and waste management crew.
What type of insurance will you need?
What permits will you need? Common Types of Permits: First-Responder Permits and Requirements. Food Permits, Alcohol Permits, Tent and Canopy Permits, Temporary Use Permits, Electrical and Utility Permits; and last but not least, Street or Sidewalk Permits.
What types of amenities will you provide? Namely, anything that will add to the comfort, safety or pleasure of your attendees.
Step Three: Secure a festival venue
Location, location, location! Securing a festival event venue is a key decision. It's one of the most important decisions in planning an event. You want ease of access from public transportation; as well as parking to accommodate the expected size of your target audience. If it will be a weekend event, you want to perform your due diligence and investigate feasibility of overnight stay options.
Does the venue fit your event needs and what are the associated fees?
What is the best venue for your audience? You want your audience to be comfortable and give rave reviews about your venue.
Will your venue accommodate your anticipated guest count?
Will you need to provide a staging arena, port-a-potties, seating etc.?
Is there ample parking and vendor space?
What about utilities? Is there sufficient amperage to support your event infrastructure?
Step Four: Book your festival's entertainment, lineup and vendors
Ideally, your festival lineup and vendor's will fit your theme. You want to carefully research who and what entertainment, artists and speakers are available and what they charge. You will want an MC (master of ceremonies) with a proven track record, too. Create a preliminary 'draft' of desired entertainment that can be edited as a work in progress. Consider having back-up entertainment and performers in the event that you have to make final changes to your chosen list. Create entertainment to fill-in between performance gaps. Send the final list to your performers and participants.
Step Five: Map out your festival's marketing plan.
Getting the word out is key to success. Take full advantage of advertising platforms; such as, creating a website, social media, YouTube, email marketing, ticketing agencies, pay-per-click ads, influencers. and alerting local channels, etc.
Include featured speakers, artists, celebrity appearances and bios.
Promote festival highlights and testimonials from prior festivals (if available).
Videos are a great way to market your festival.
Eye-catching posters, flyers and brochures placed at strategic locations is another great marketing strategy.
List your sponsors and their logos – be sure to publicly acknowledge and thank them for sponsoring your event.
Step Six: Coordinate your on-site staff and list of volunteers.
Determining your staffing and volunteer needs is a crucial next step in event planning. You will want to exemplify a great attitude and recruit an exceptional team.
You will want to create a schedule and map out a detailed description of every necessary role, function and task to ensure all goes smoothly. .
Manage event and clean-up crews in a way that they clearly know what's expected and enjoy their role.
Create a mobile app to facilitate with event coordination and communication.
Step Seven: Tweaking details of your festival's schedule.
In order to achieve your festival goals, you want to hone your festival schedule down to every last detail. Staying alert and flexible in anticipation of any situation that arises goes with the territory – you won't regret being overprepared. In summary, good festival planning means mapping out and tweaking details of your festival's schedule to ensure success. After all is said and done, your ultimate goal is for your festival attendees to have the best experience and rave about their experience long after it's over.
---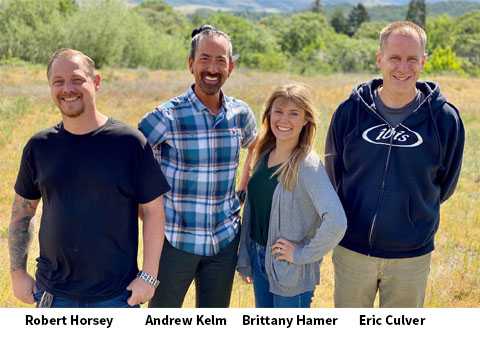 Made in the USA – Award Winning Dome Company
Proudly serving the Event Industry for a number of decades, Pacific Domes is honored to have been recognized multiple times by the IFAI. In partnership with respected multimedia companies such as, Obscura Digital, Vortex Immersion Media and other leading-edge companies, Pacific Domes takes the magic of entertainment to new heights with immersive 360° Projection. Visit with one of our Customer Support Representatives today!
---