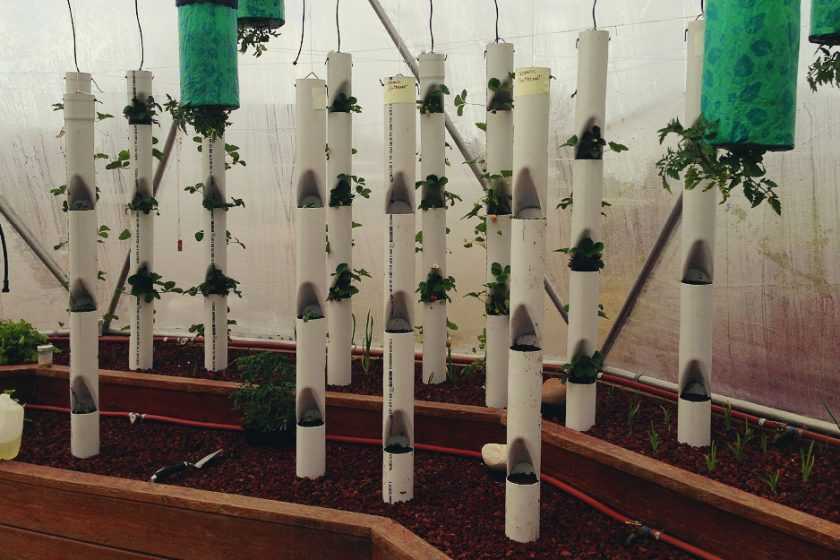 Home-Grown Urban Farming in a Easy DIY Aquaponic Dome Kit
Welcome to the future of the urban family farm!  Join the growing ranks of conscious consumers who are taking charge of their family's health!  If you're ready to produce abundant and nutritious farm-to-table superfoods, an aquaponic dome closed loop eco-system is one of the easiest to set-up, maintain and harvest aquaponic systems offered in today's marketplace!
Mother Nature's Aquaponics… Harmoniously Co-existing Together!
Aquaponics has been occurring naturally in oceans, ponds, rivers and lakes since time immemorial. Fish poo is carried to shorelines where it becomes a nutrient-dense food for plants; in turn, plant roots filter waste water in what's considered a harmonious symbiotic relationship between the plants and the fish.
What's an Aquaponic Dome Closed Loop System?
An aquaponic dome closed loop system uses water, rather than soil, to grow plants in a thriving eco-system of fish and plants. Aquaponic enthusiasts find that the geodesic dome design maximizes space, with vertical grow towers being the perfect compliment.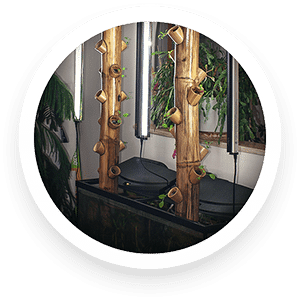 Benefits of an Aquaponic Dome Closed Loop System
An aquaponic dome closed loop system is one of the best methods of growing and harvesting safe, pesticide-free and non-GMO Super-foods! This makes economic sense in today's modern hustle-n-bustle world. Benefits include, but are not limited to, the following:
Fresh, easy to grow and harvest healthy super-foods right to your table.
There's very little labor involved, making maintenance and harvesting a time-saving operation.
It's economical because the closed loop system recycles water, thus, saving on water consumption.
Geo-engineered dome kits are easy to assemble and have unparalleled strength, making them ideal structures for extreme environments.
Domes enclose the largest volume of interior space with the least amount of surface area, thus saving on materials and cost.
Domes are among the more ecofriendly interior atmospheres because air and energy circulate without obstruction. This enables heating and cooling to occur naturally.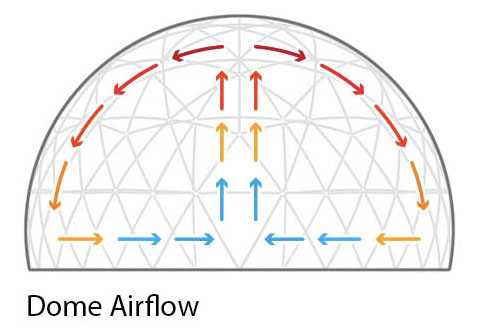 "I invented a way of enclosing space with what's called a geodesic dome, which is very much stronger and more efficient than other ways of enclosing space." — Buckminster Fuller, father of the modern geodesic dome.
All-Aboard! Join the Food Train Revolution to Feed a Hungry World!
Can you imagine the simple joy of harvesting fresh, tasty, home-grown superfoods from a small unobtrusive corner of your own backyard? All this within just a few steps from your dinner table?
If you're among the growing number of folks taking charge of their family's health, a DIY aquaponic dome kit is a common-sense approach that offers a fun, easy and virtually care-free alternative to shopping at your local supermarket. More often than not, these big box chains carry produce that has been grown and sprayed with harmful, toxic pesticides; then pre-maturely picked, sprayed again or irradiated to preserve freshness, and trucked over big distances.
"The world is suffering from loss of growing habitat, genetically modified seeds and global warming. Aquaponics empowers growers to stay ahead of climate change, making it the future of sustainable farming. An outdoor geodesic dome can house the system, and we enjoy maximum yields from little labor. It's an ethical way to make healthy, quality food affordable and profitable."  ― Erik Oberholtzer, Tender Greens Restaurants
Tour of Nor Cal's Spiral Aquaponics System
In this video, Max Meyers of Nor Cal Aquaponics gives a detailed tour of a unique spiral shaped aquaponic system that he designed and installed in front of the Real Goods Store – Solar Living Center. This one-of-a-kind solar powered aquaponic system includes many of the Permaculture Principals Max brings to the field of Aquaponics.  ― Credit to Nor Cal Aquaponics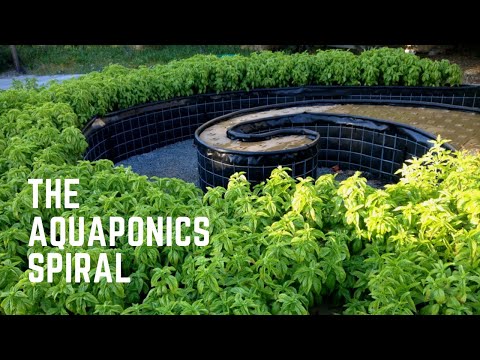 Pacific Domes U.S.A. is excited to offer information to purchase a complete Greenhouse Aquaponic systems, where you can grow enough food for all your family and friends and share your abundance at a local farmers market! Are you ready to learn more about the exciting opportunities that await you through vertical farming in an easy aquaponic dome?