Miss Elise speaks gently to her pre-school children to help them take a nap. They attend her magical school five days a week while their parents get their work done knowing that their children are in a beautiful and nurturing environment. The dome school is the perfect place for young minds to spend time in a learning environment.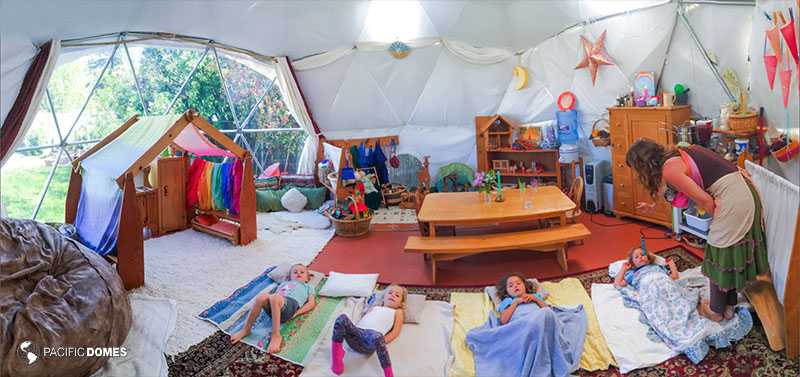 The natural dream like quality of the geodesic dome shape fits in with the development of a young child who naturally blurs the line between imagination and reality. And at the same time, as a teacher there is a real practicality of having no corners of the container that defines the walls of your school.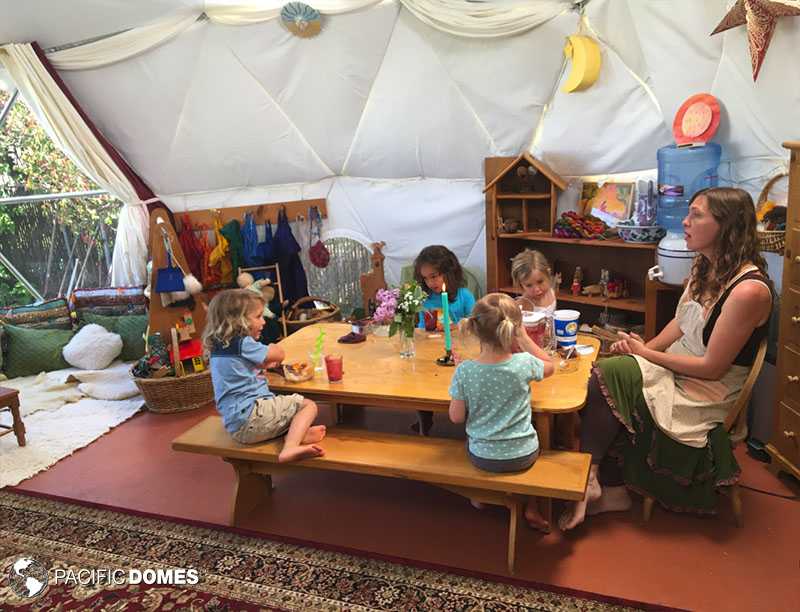 At snack time, the children sit together for a home made lunch. Elise tells stories and helps to explain where their food came from in her stories.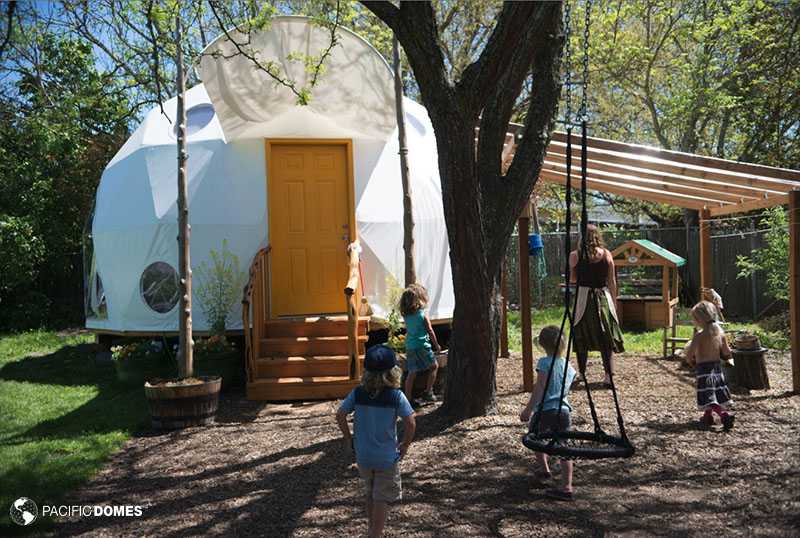 At play time, the children go outside together. Here they can dig in the dirt, climb, swing, play with the dog…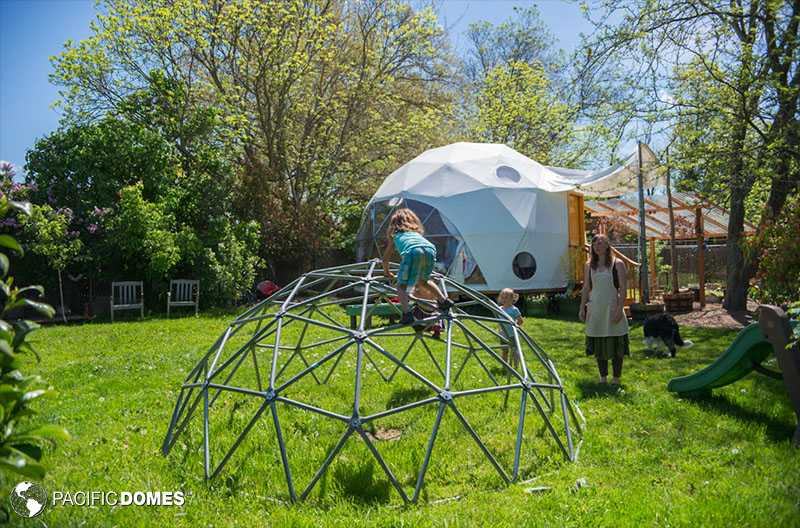 The outdoor climbing dome provides something for children to climb on that offers them something much more than they realize. New research has shown that using the right and left sides of the brain simultaneously ( which is required for climbing) creates new learning channels in the brain that may help retain focus and learning in the classroom.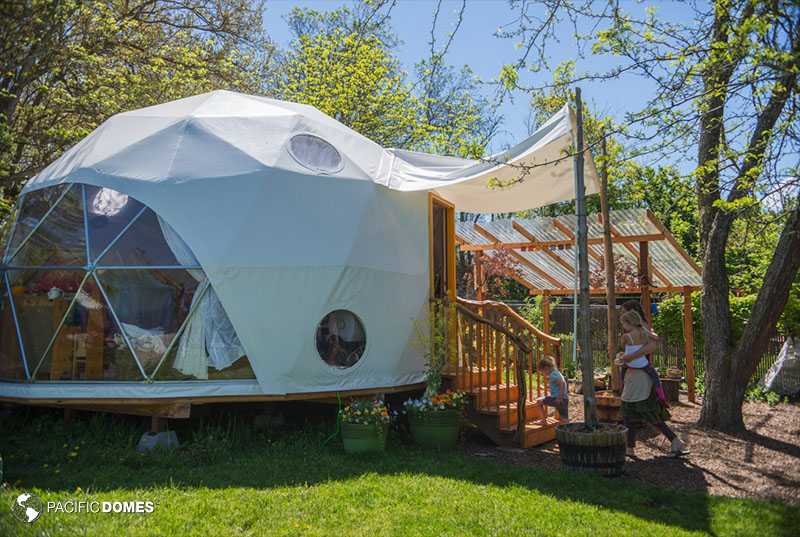 This is just another reason why outdoor play is so important to combine with indoor learning. Especially at a time where students of all ages are increasingly required to use devices for at home learning during the Pandemic, balancing this with outdoor play is very crucial. That goes for adults too!