"Our VR Projection Domes are dedicated to the advancement of Highly Immersive Virtual Reality Dome Environments for entertainment and education technology." ― Pacific Domes
The Best Virtual Reality (VR) Environment
Beneath the fulldome theater sky, a spellbound audience sits comfortably, deeply and emotionally immersed in the unfolding storyline. This shared VR environment has a mind-altering impact that will forever change their worldview, causing them to live more consciously aware lives − this is the power of the fulldome digital projection theater for edutainment (educational entertainment). It's not something that a flat-screen theater can deliver.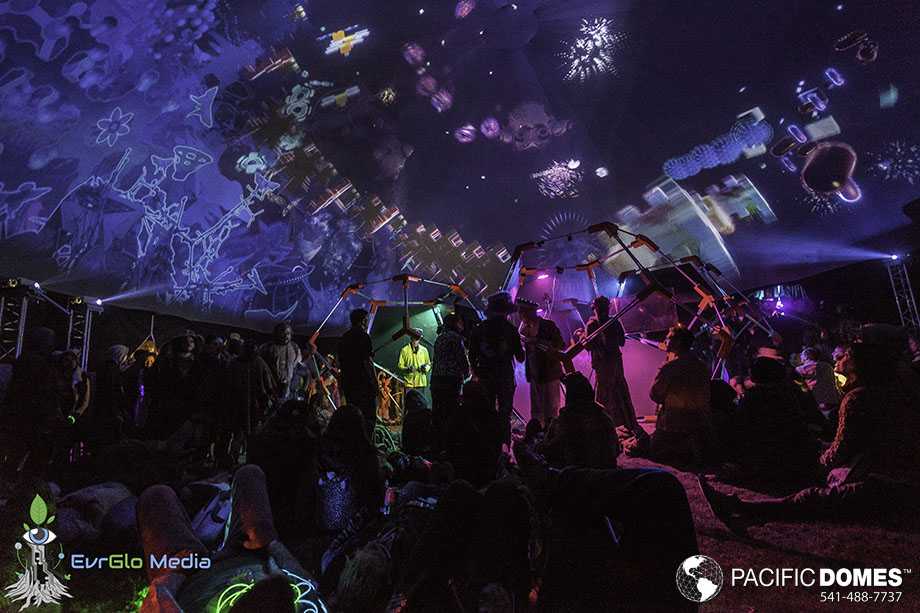 Famed movie director, Steven Spielberg, in a 2006 Time Magazine interview, outlined his vision of what movie theaters of the future would look like… "Someday, in the not too distant future, you'll be able to go to a movie and the movie will be all around you. The movie will be over your head − it will be 360 degrees around you − even be a little bit under you."
The Immersive VR Environment
An important aspect in the creation of VR environments is the carefully engineered elements that deliver a realistic experience. For a VR environment to be convincing, it must achieve a level of immersion.
The key goal of immersion is to transport audiences from the real world to the virtual world. Immersa is a worldwide non-profit that fosters the growing interest in digital fulldome cinema, immersive entertainment, performance art and virtual experiences through its Summits and activities.
Ed Lantz is the founder of Vortex Immersion Media. At their Los Angeles Vortex Dome™ theater and studio, they host and support many inspiring venues; including the renowned Artist in Residence (AIR) program and cultural and corporate storytelling events.
"The virtual reality space is ripe with innovation and is attracting a diversified range of VR storytellers and application developers into a single 'village'." ― Ed Lantz, the VR Village
The Future is Here with Sphere Technology
Leading the world with the best virtual reality (VR) environments, the fulldome projection mapping system is an extraordinary platform for conveying valuable educational and entertaining content − Edutainment. With the immersive 360° projection system, known as 'sphere technology' the audience is effectively placed in the middle of the content and images while enjoying a multi-media environment that triggers deep emotions that leave a lasting impression.
In a Fulldome VR Environment, one's perception of space is altered. Content and images are projected onto the dome's surface, unleashing a magical multi-sensory experience and leading to an expansion of consciousness. Domes are perfect for edutainment venues; such as, theaters, festivals, planetariums, science centers, educational institutions and gaming. (see YouTube trailers below).
In collaboration with NASA, Opaque Space created the most realistic depiction of a spacewalk on the International Space Station. This 15-minute edutainment experience is available on Viveport's website.
Earthlight: Spacewalk by Opaque Space (1:36 minutes)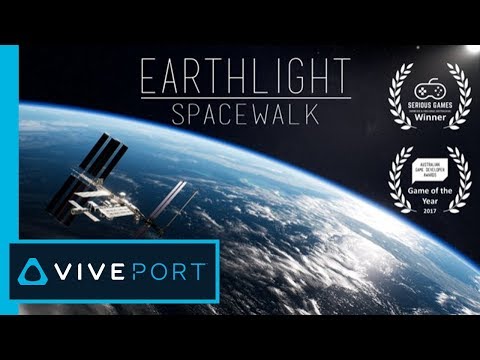 Impacting audiences with a wide range of venues, Pacific Domes of Southern Oregon, an industry leader in the manufacture of mobile fulldome projection theaters, has collaborated in the creation of a number of award-winning multimedia entertainment events over the past several decades. Team partners, Vortex Immersion Media and Obscura Digital, two visionary projection mapping companies, have taken multimedia entertainment events to new heights with leading-edge technology and innovative creations.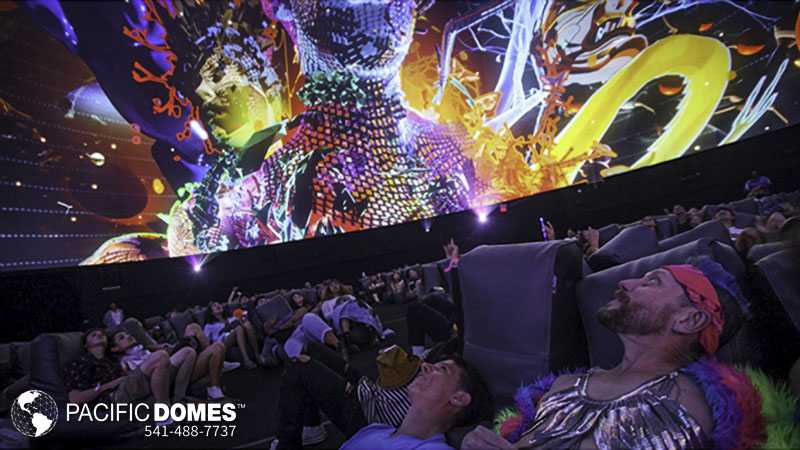 Fulldome projection theaters transport audiences to both real and imagined worlds thru spectacular 360° multimedia shows. And, the best part is, that everyone has the best sweet spot in the house!    
Using VR Environments to Effect Positive Change
Jeremy Bailenson is founding director of Stanford University's Virtual Human Interaction Lab. Bailenson studies the psychology of VR, in particular how virtual experiences lead to changes in perceptions of self and others. His most recent research focuses on how VR can transform education, environmental conservation, empath, and health. "Because virtual reality can resemble an actual experience, it could help children translate skills learned in an education environment, to the physical world." ― Jeremy Bailenson
Example of VR Edutainment Gaming Technology
Biosensing technology is being explored by the VR gaming industry with great success. This video (below) demonstrates an example of how biosensing is being used in the creation of "Detroit: Become Human", a Virtual Reality Game that made its debut, May 25th, 2018. The main actors in the interview are wearing sensors on their faces and bodies.