Here at Pacific Domes of Oregon, we are blessed to work with several of the words best Eco Resorts, Eco Retreats and Eco Tourism Camps in the world, building Geodesic Dome Homes and Geodesic Glamping Tents, White Pod in the Swiss Alps, Amazing Escapes in Bolivia, and Asilia African Adventures to name a few.
When people think about traveling to France, they don't always think of the snow-tipped peaks in the Alps.
Val Thorens, France is the highest resort town in Europe at 7,545 ft elevation. Located just 20 miles away from the border of Switzerland this world-class resort offers remarkable terrain and equally amazing accommodations.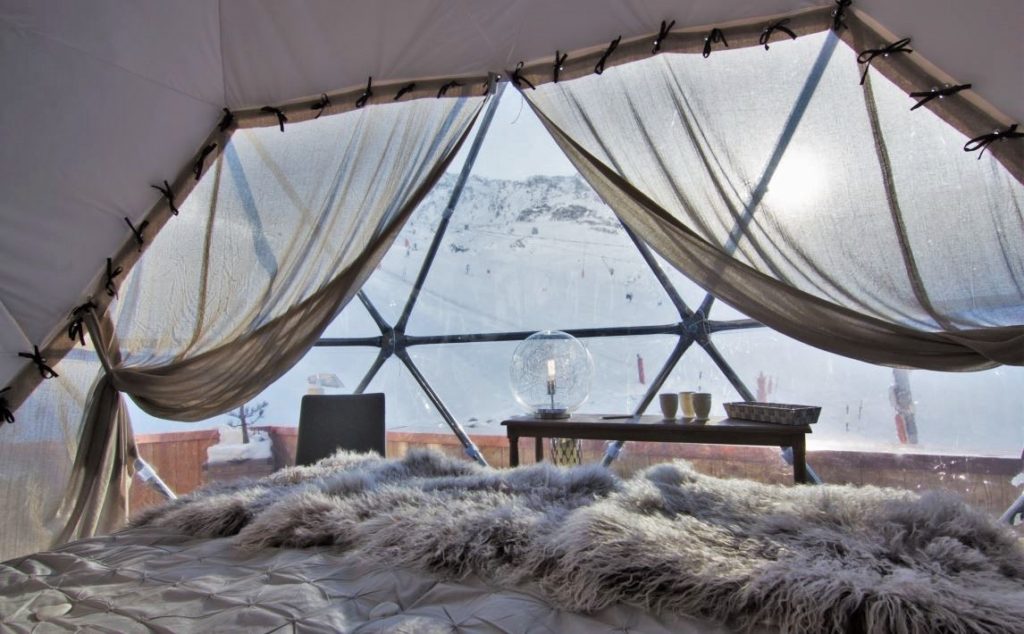 Hotel Pashmina Val Thorens is a chic hotel with a 16' geodesic Pacific Dome perched on their roof, offering select visitors a specialized lodging experience. The dome, lovingly called the "Igloo Pod" is lined with the Pacific Domes specialized thinsulate liner and is decorated with furs and other stylish touches. The large bay window overlooks the ski slopes and offers spectacular views of the starry night sky.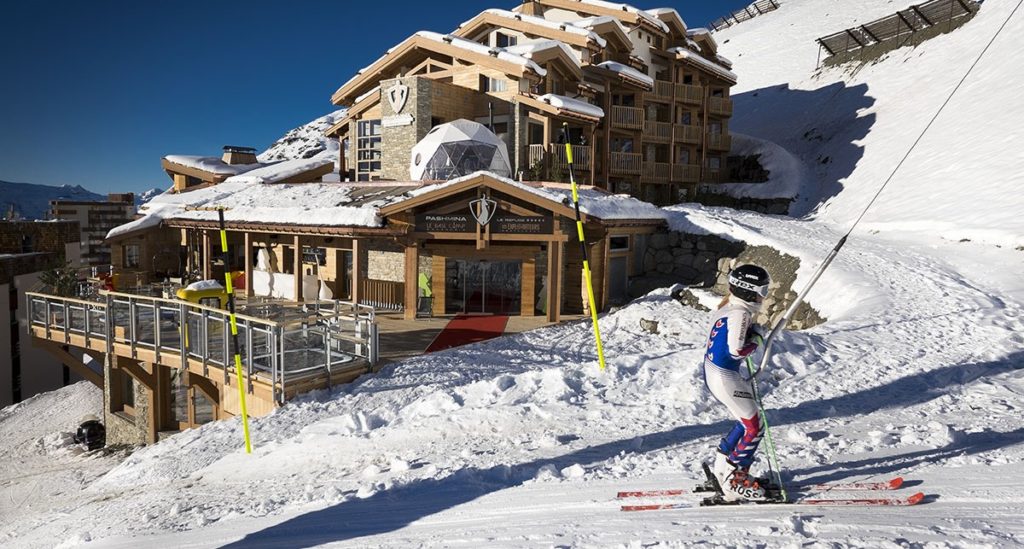 At Hotel Pashmina, there is a rich culture around the love for the outdoors; activities are boundless and more often than not, it's why people go to Val Thorens in the first place. Visitors can ski, snowboard, go on dog sled rides, ride snowmobiles, paraglide, hike and so much more. Given their unique approach to five-star accommodations, it's no surprise that the roof-top dome has made its mark and is quickly becoming a well-known feature of its own.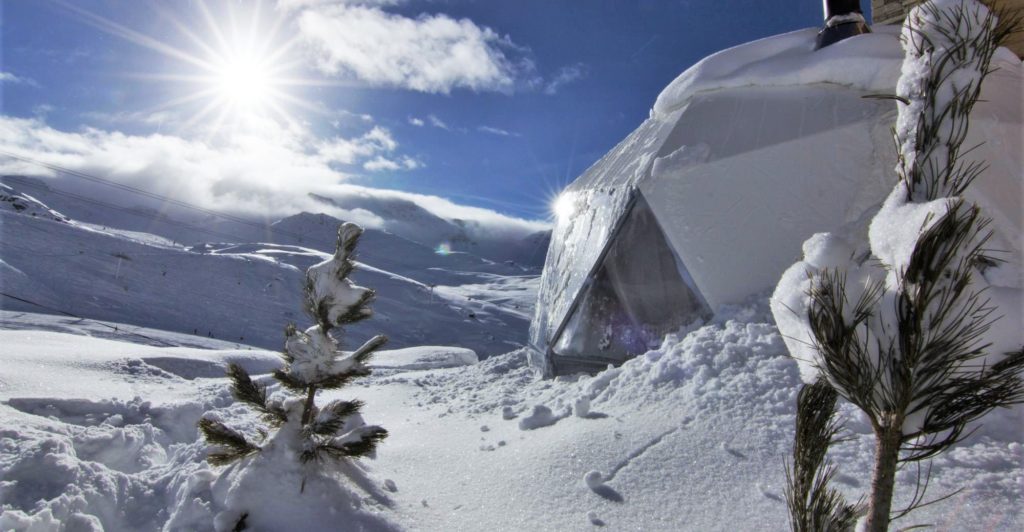 If you're ever in France and looking for an experience unlike anything else, head to the Alps and enjoy an unforgettable adventure in the Igloo Pod at Hotel Pashmina.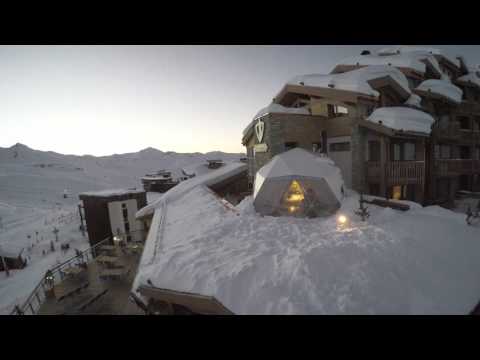 Click Here to learn more.