When people think about traveling to France, they don't always envision breathtaking views of snow-capped Alpen peaks with its equally amazing resort stays. However, if you're searching for an unforgettable snow glamping adventure in the French Alps, you'll want to explore the world-class accommodations at Hotel Pashmina and its geodome Igloo Pod – a true Alpine adventure stay in a geodesic igloo dome!
Located just 20-miles from Switzerland's border at an elevation of 7,545', Val Thorens, France boasts the highest resort town in Europe. Hotel Pashmina, Val Thorens' chic resort hotel, offers guests a resort-style lodging experience with spectacular views of the starry night sky from a warm and toasty 16-ft. insulated igloo pod perched upon its rooftop.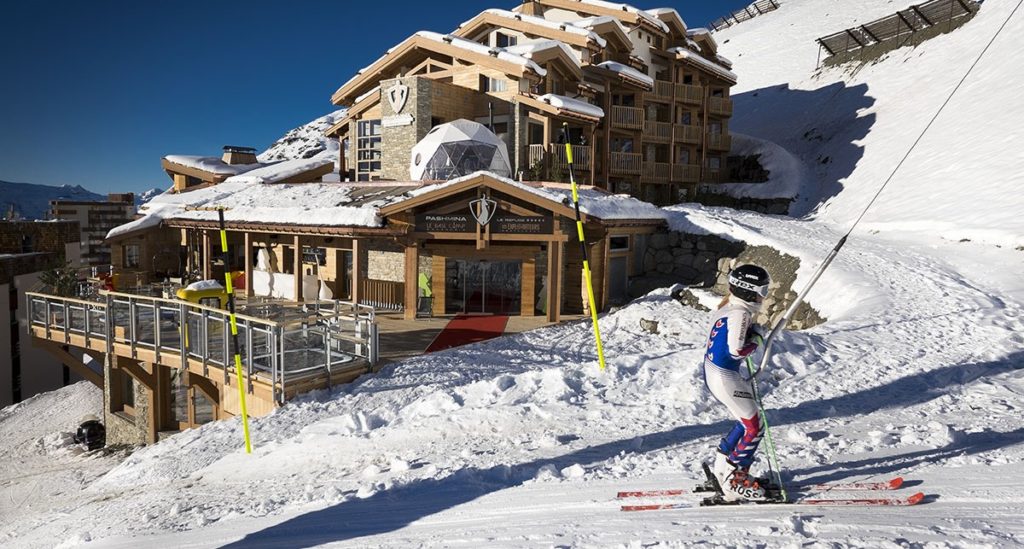 Appropriately called the "Igloo Pod", the geodome's large bay window overlooks the ski slopes and surrounding Alpen terrain. Guests are assured a luxury stay in the dome at Hotel Pashmina – complete with a woodburning stove and furnished with furs and other stylish touches.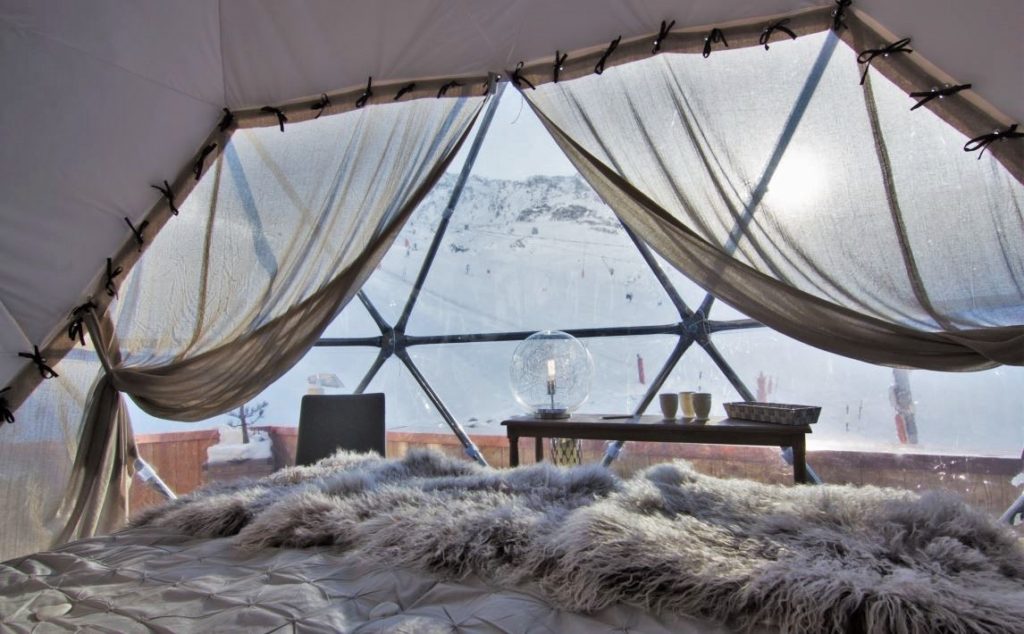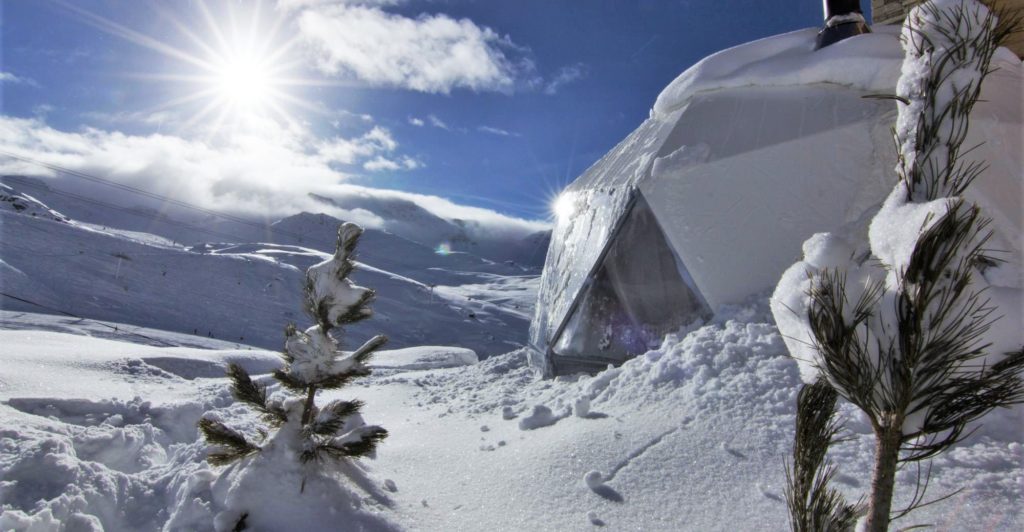 Visitors soon discover the many outdoor activities designed around a rich culture of love and appreciation for the outdoors. More often than not, it's why people go to Val Thorens in the first place. Visitors can ski, snowboard, go on dog sled rides, ride snowmobiles, paraglide, hike and so much more.
Given their unique approach to five-star accommodations, it's no surprise that the roof-top geodesic igloo dome at Hotel Pashmina has made its mark – becoming a well-known attraction in its own right.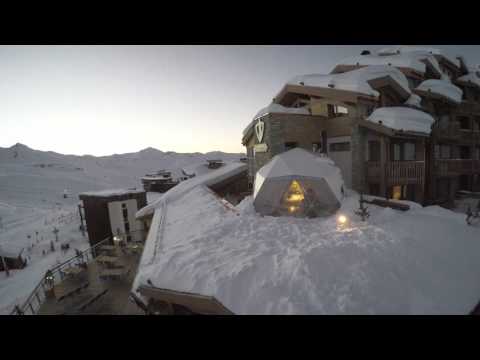 ---
Based in Southern Oregon, Pacific Domes has been manufacturing Geodesic Dome Homes and Geodesic Glamping Tents for over 40-years. We are honored to have served some of the best Eco Resorts, Eco Retreats and Eco Tourism Camps around the globe – White Pod in the Swiss Alps, Amazing Escapes in Bolivia, and Asilia African Adventures, to name a few.
Pacific Domes Guarantee: Domes are manufactured in the USA with highest quality materials.
---
We're here to help!
Have Questions or special requirements? We love solving your problems and strive to keep your needs at the forefront of every interaction! Spanning decades of combined product knowledge, our team handles all phases of geodesic dome manufacture, construction and installation – as well as, your permitting and engineering needs.
Our expert teams will walk with you each step of the way. Our Customer Support representatives excel in providing personalized service from beginning to completion – so, don't hesitate to reach out for solutions to your shelter needs.