Providing the best glamping site shelters in the world, the White Pod Ski Resort in Monthey, Switzerland has capitalized on the affordable shelter dome prices Pacific Domes provides.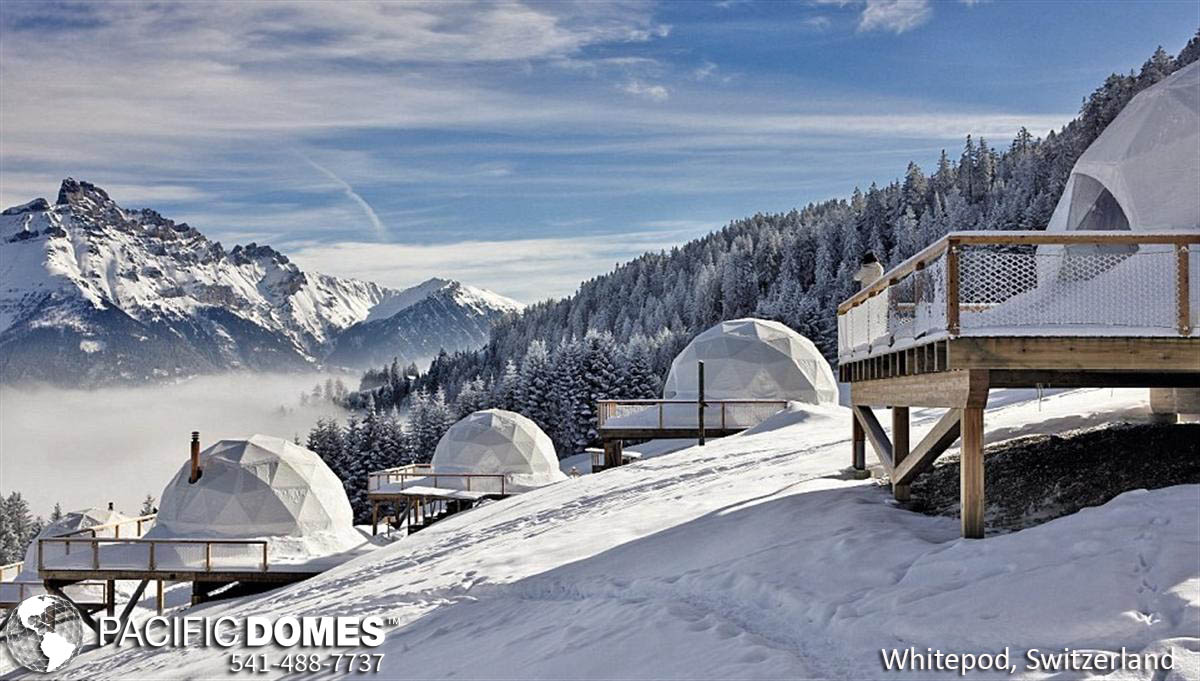 This private Alpine winter eco-resort nestled in the majestic snow-laden Swiss Alps, offers individual, group or honeymoon stays featuring 15 spacious geodome 'pods'. Everyone looks forward to relaxing in one of the pods after a day on the slopes and a hearty winter meal at the dining chalet.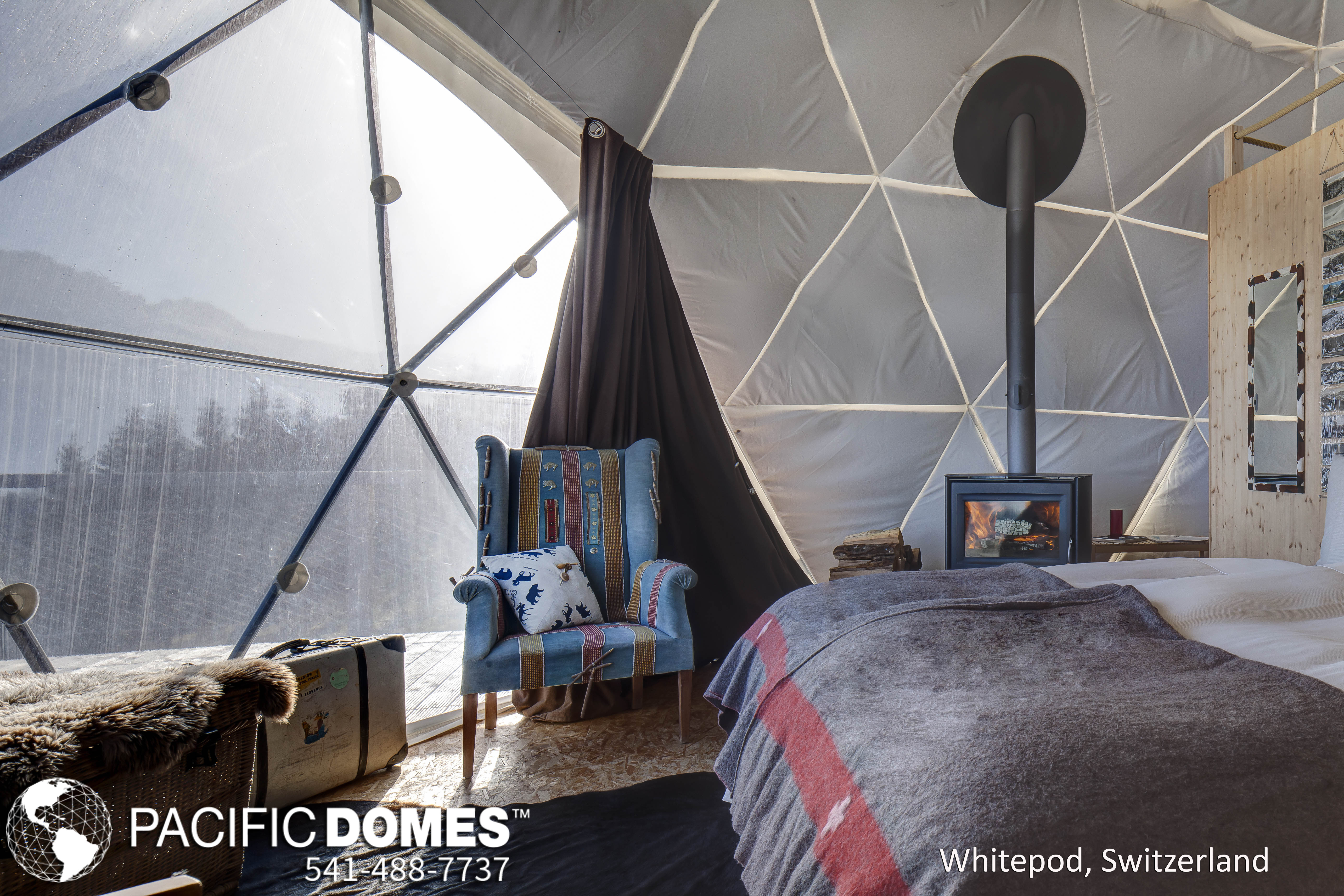 This innovative hotel, made up of geodesic domes and a central chalet, achieves the impossible: making cold-weather camping an appealing prospect. Whitepod invites guests to get away from it all in one of its eco-friendly, igloo-esque domes. Each pod can be dismantled at any time without leaving a trace, making our geodomes very environmentally friendly. The resort offers skiing, snowshoeing and snowboarding on private slopes, as well as dog sledding and spa treatments.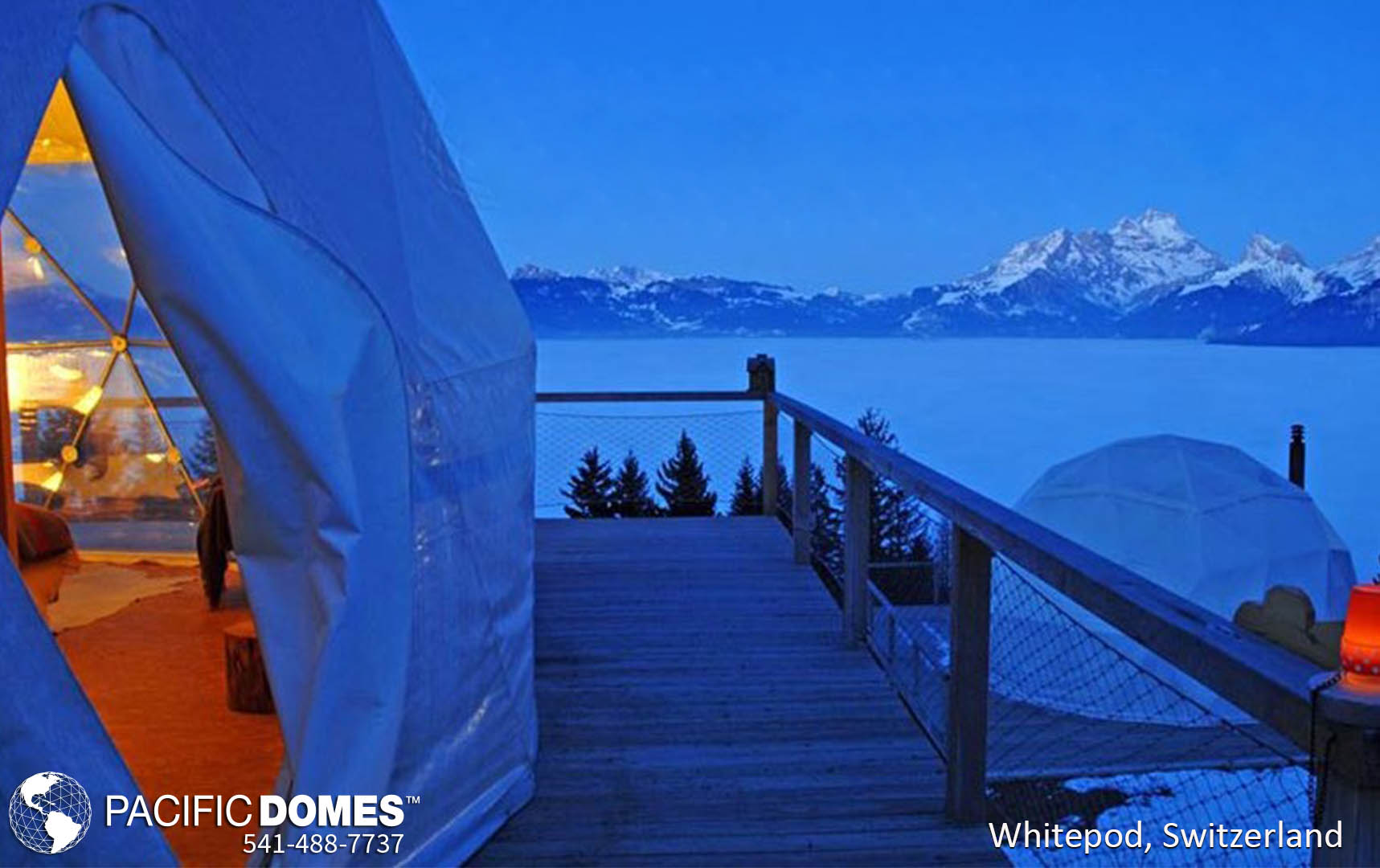 Designed to combine ecology and luxury each geodesic pod is a suite, complete with plumbing and heated with a pellet stove. The dome is a self-supporting framework which provides a solid structure and maximizes the amount of space enclosed while using a minimum amount of material. Isolated from all distractions in your very own cozy cocoon, enjoy the comfort of a traditional hotel in a breathtaking landscape, just feet away from the ski slopes!