Nestled in the village of Les Cerniers, at the foot of the majestic snow-laden Swiss Alps, Hotel Whitepod Ski Resort is famed for providing the best glamping shelters in all of Switzerland. Hotel Whitepod overlooks the popular Villars ski resort above Monthey – all, within an easy 1.5 hour drive from Geneva airport and less than an hour from Montreux.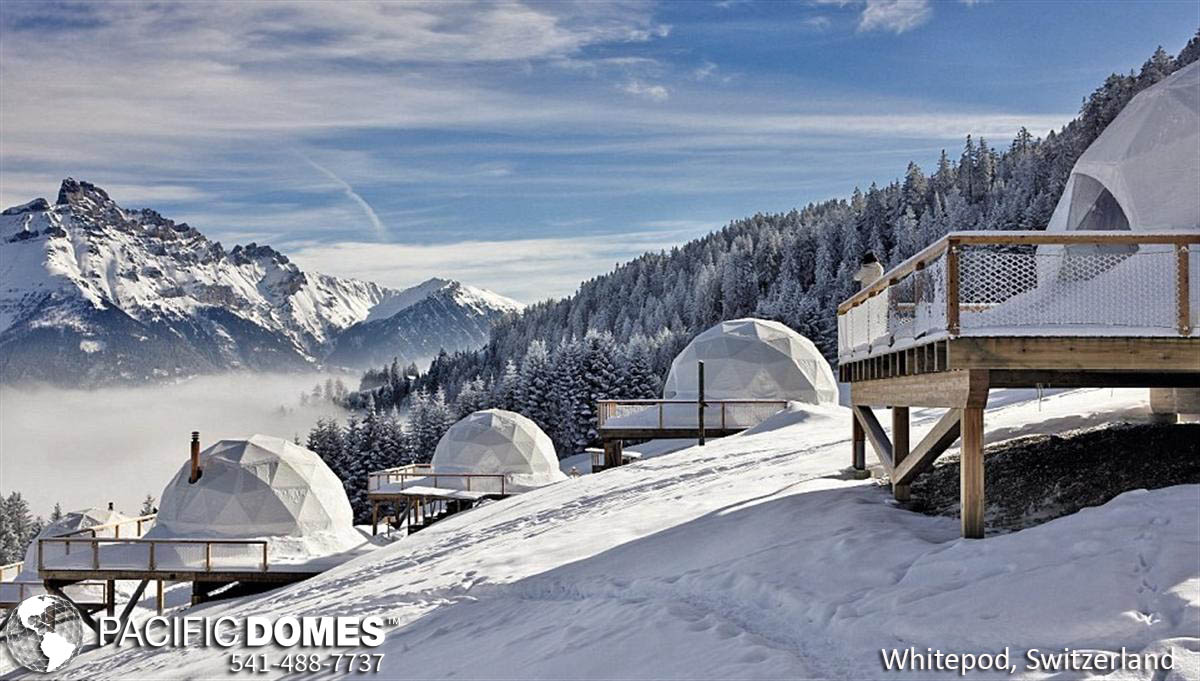 Amidst breathtaking views, Hotel Whitepod offers skiing, snowshoeing and snowboarding on its private slopes – as well as, dog sledding and spa treatments.
With its geodome pods and central chalet, Hotel Whitepod has created a skier's ultimate dream vacation. Relaxing by the fire after a day on the slopes, everyone looks forward to a hearty Swiss meal at the dining chalet – not to be outdone by an enchanting night's stay in a private pod, whilst falling asleep under starry night skies.
A world-renowned Alpine snow glamping eco-resort featuring 18 spacious geodome 'pods' and a main pod-house, Hotel Whitepod stands at an elevation of 4,600-ft. (1400m). Whitepod offers individual, group or honeymoon lodging stays.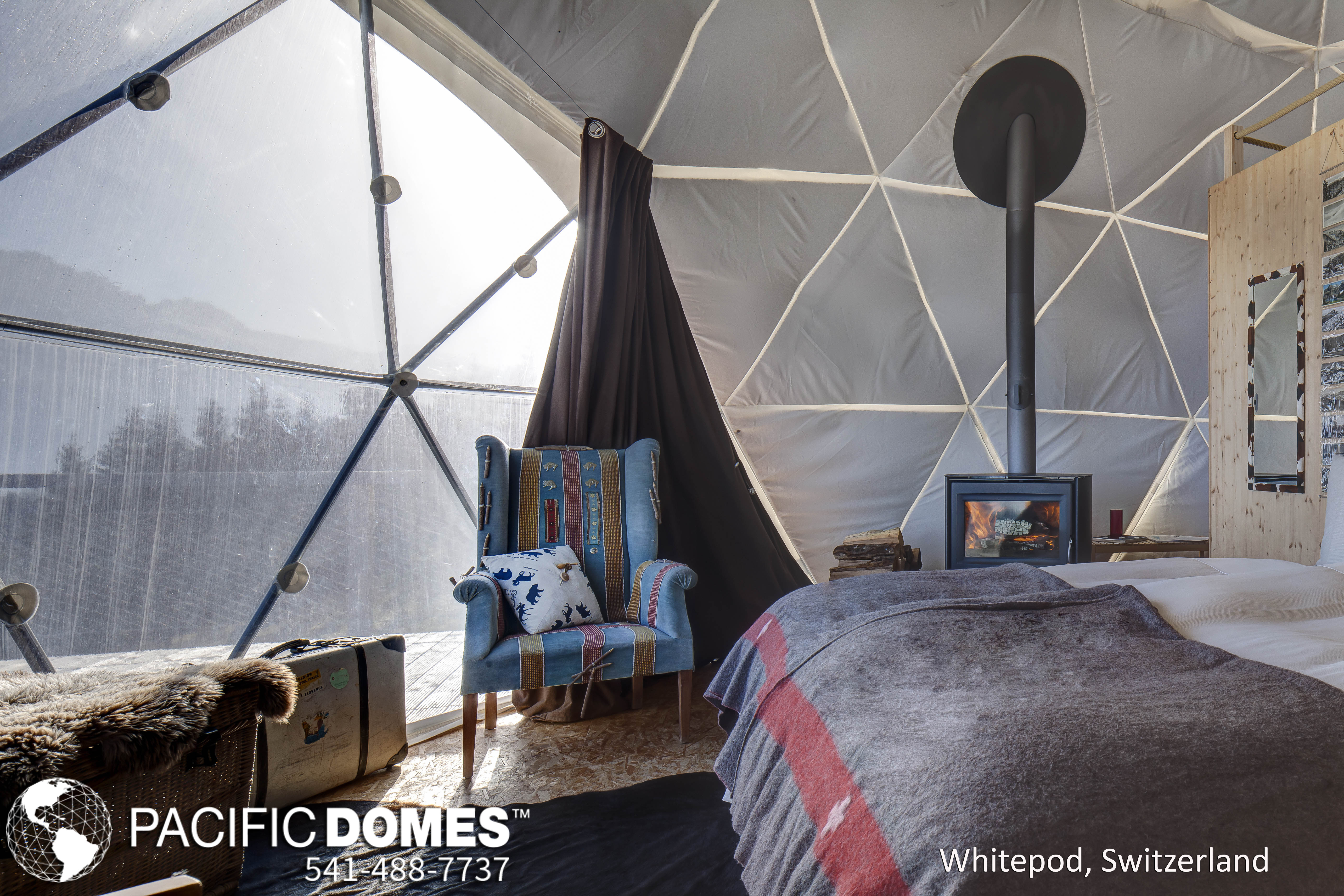 Just yards away from the ski-slopes and isolated from all distractions in one's very own cozy, igloo-style geodome, Hotel Whitepod makes glamping in the snow an adventure to look forward to all year long! Heated by a pellet stove, each geodome pod is designed to combine ecology and luxury with its own separate suite, complete with a fully-fitted bathroom – a shower, sink, toilet, hair-dryer, towels and resort-style amenities.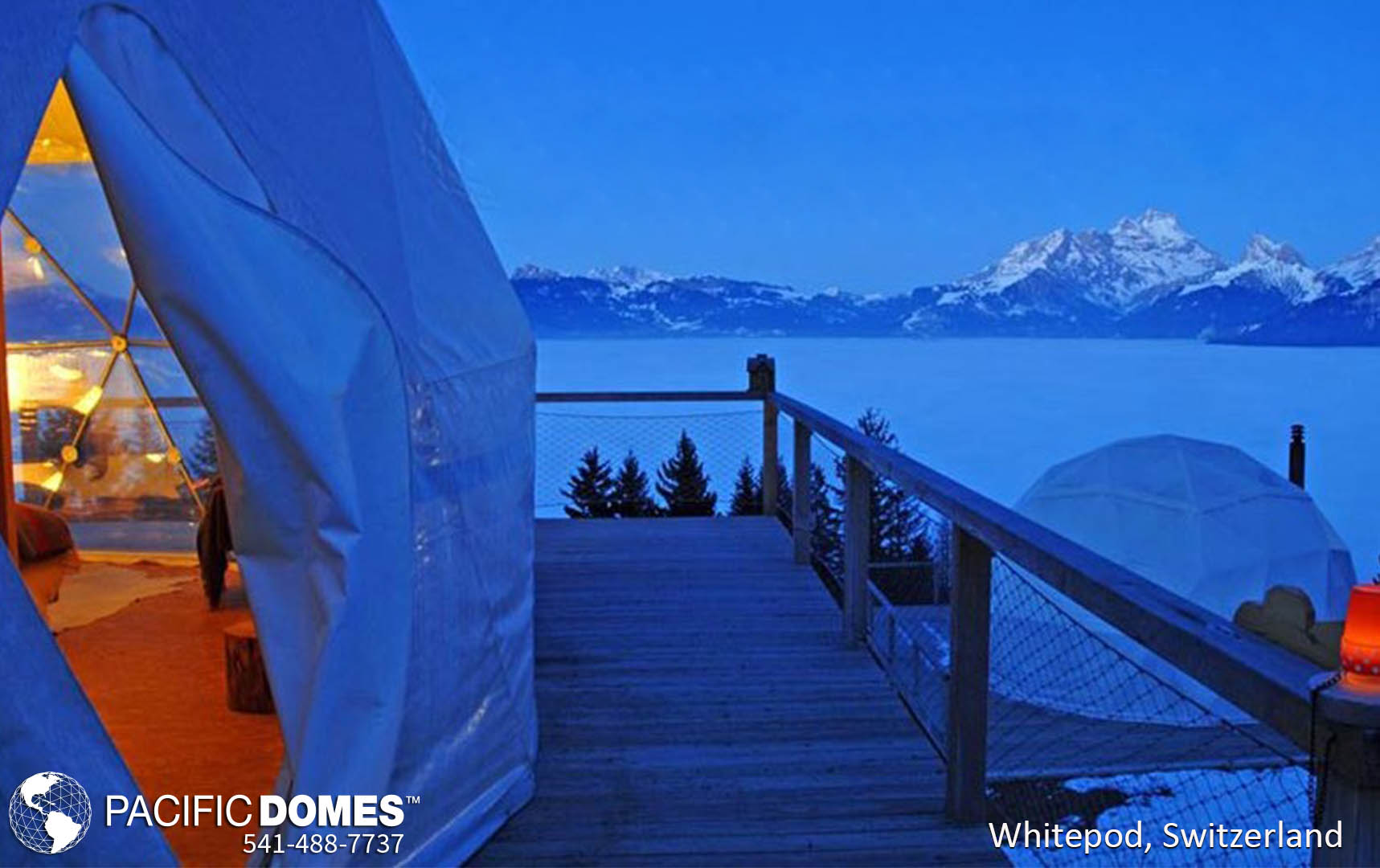 ---
B2B Glamping Site Shelters – Hospitality Hosting at its Best
Inviting guests to get away from it all, hospitality entrepreneurs have capitalized on the affordable geodome shelter prices that Pacific Domes offers. An eco-friendly alternative to often unnatural and high-priced resort lodging, guests are assured many of the resort-style comforts and amenities of a luxury stay.
"It's about hosting the ultimate experience!" – Pacific Domes
A geodome is a free-standing and self-supporting framework, which provides a solid structure and maximizes the amount of enclosed space – all this, while using the least amount of materials. Each igloo-style pod can be dismantled at any time without leaving a trace – making alpine adventures in a geodome a rewarding hospitality hosting investment.
Ready to explore building your dream?
Let's begin by envisioning how many geodome pods you'll need!
---
We're here to help!
Excited about the possibilities, yet have burning questions or special requirements? We love solving your problems and strive to keep your needs at the forefront of every interaction! Spanning decades of combined product knowledge, our team handles all phases of geodesic dome manufacture, construction and installation – as well as, your permitting and engineering needs.
Pacific Domes Guarantee: Our domes are manufactured in the USA from the highest quality materials.
Our expert teams will walk with you each step of the way. Our Customer Support representatives excel in providing personalized service from beginning to completion – so, don't hesitate to reach out for solutions to your geodome shelter needs.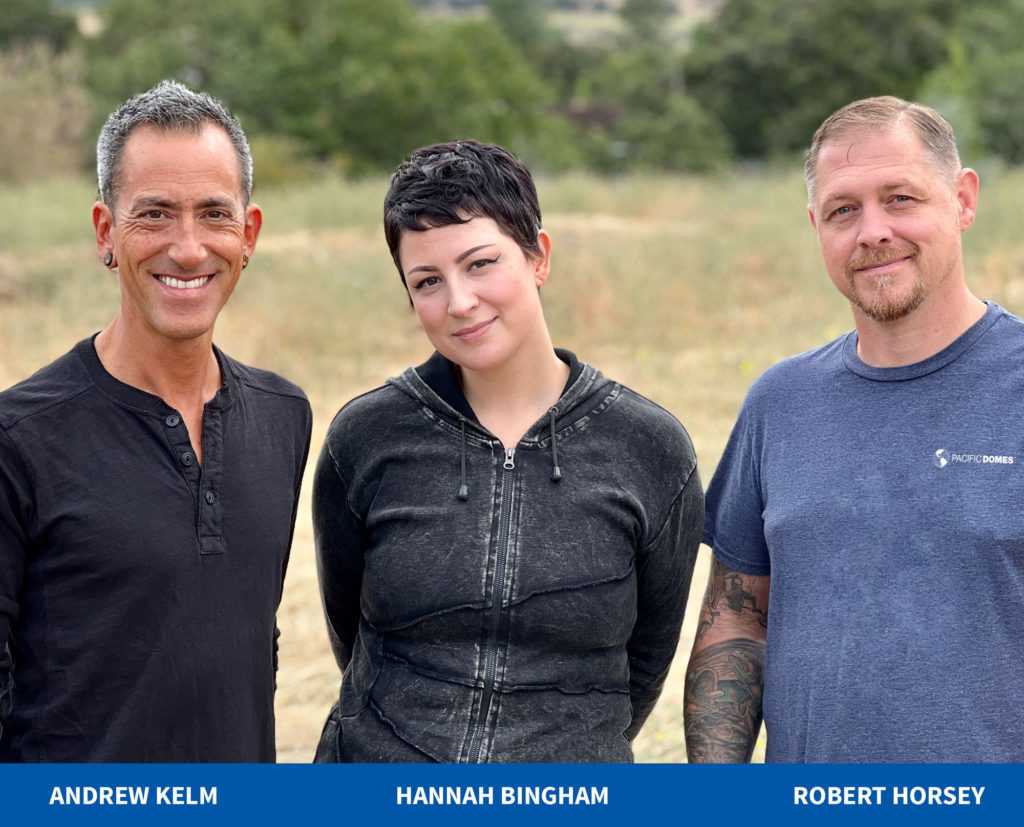 ---