Christopher Nolan's Academy Award®-winning film INTERSTELLAR is now offering a unique Virtual Reality experience, live at the 2015 SXSW [South by South West] music, film, and interactive conference and festival held in Austin, Texas.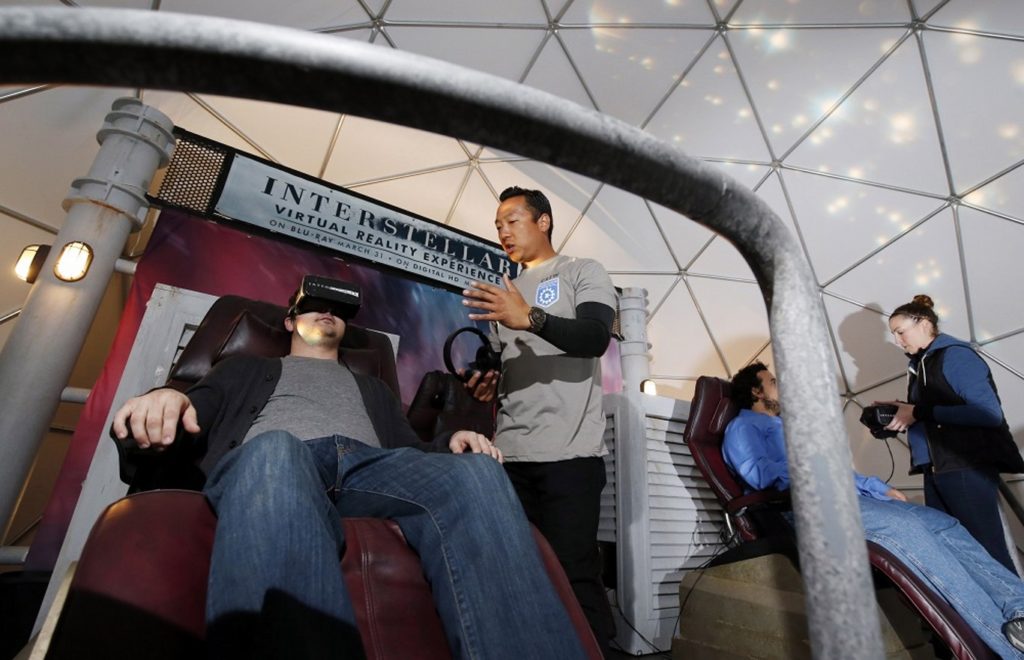 Virtual Reality Domes are the wave of the future. The current goggle based virtual reality will be replaced by Immersive Environments with 360 Degree Projection on the inside of a Geodesic Dome Theater. Geodesic Projection Domes will eventually replace public rendering of Virtual Reality Environments.
The immersive environment contained within a geodesic event dome comes complete with a cutting-edge headset, allowing you to participate first-hand as you step aboard the spaceship Endurance. As you catch a glimpse of a breath-taking wormhole that leads to what may be humanities best hope for survival, you follow along with the film's astronauts as they brave the unknown future held among the stars.
The VR experience will launch March 13th, and land on the 17th. Available to the public between 11am & 7pm –and– The film, INTERSTELLAR, debuts in Digital HD on March 17th, with a following Blu-ray™ Combo, DVD and On Demand release on March 31st.