360 Degree Projection Theaters are pushing the envelope of the Immersive Environment industry, lending amazing tools to video content producers, Technical Universities working with Geographic Information Systems, Technology Museums and forward thinking Corporate and Event Marketing Managers looking for a show-stopping display for their next Corporate Event.
The future of visual exploration is here! If you've ever imagined yourself soaring high above the cities you love or soaking in outrageous views of remote landscapes, you'll be happy to know that it is entirely possible, inside of a geodesic projection sphere!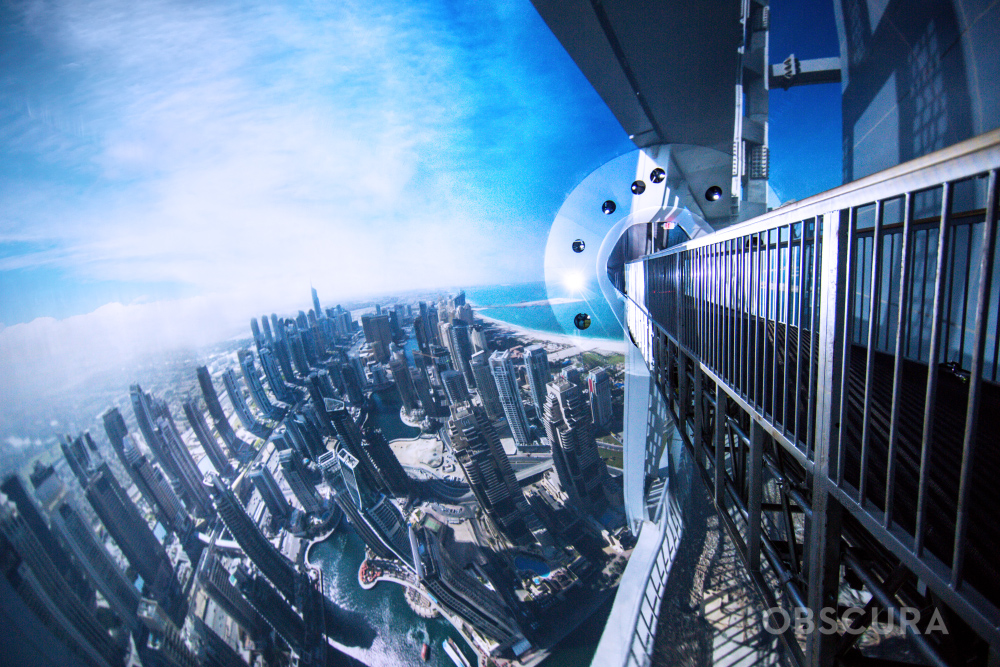 Pacific Domes teamed up with sister company Obscura Digital to create the world's first 50' geodesic spherical projection theatre; designed specifically to provide an immersive 360° visual experience from the inside. Based off of an adaptation of Pacific Domes' 360 projection domes, the process of designing and then producing the sphere, the walkway, the stairs and the projection liner took approximately 3 months. Once the space was created, the Obscura team was able to configure the visuals by synchronizing 18 projectors to produce the seamless 360° effect.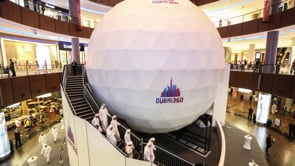 A new way to travel the world and the universe.
The concept was borne from an Obscura project designed to celebrate the 40th anniversary of the Emirates in style. The site of the sphere; the Dubai Mall, where anyone with a piqued curiosity can walk along a suspended footbridge and admire the 360° spherical projection featuring aerial images of Dubai, as well as virtual tours of iconic buildings such as the Burj Khalifa and the Palm Jumeirah.