In the forefront of Immersive Environments and Projection Dome Theaters, Pacific Domes of Oregon partners with several of the world's leading 360 Projection companies to produce Award Winning Projection Domes and Virtual Reality Theaters for Corporate Events and Corporate Trade Shows across the globe.
Working together to create an awe-inspiring exhibition VDA, Opus Agency and Vortex Immersion used a Pacific Domes Geodesic Projection Dome at the EMC World Conference in Las Vegas this past May to provide an interactive and informative experience for event participants. All who were involved worked hard to create an immersive environment inside the dome which helped event-goers to fully grasp the possibilities available when compiling large amounts of data and how it is changing nearly every aspect of our lives.
In the December issue of Event Marketer, the winners of various Event Technology categories were announced. EMC's Data Dome showcase received a Gold award for Best Combination of Event Technologies.
The connection between large-scale understanding of complex concepts and immersive educational tactics is self-evident in experiential exhibits like the one created by this production great team. In this growing age of technology, the gap between those who understand how big data works and those who don't is growing. With the application of edutainment in mainstream media and at large technology-based events like EMC World, we hope to see that gap shrink.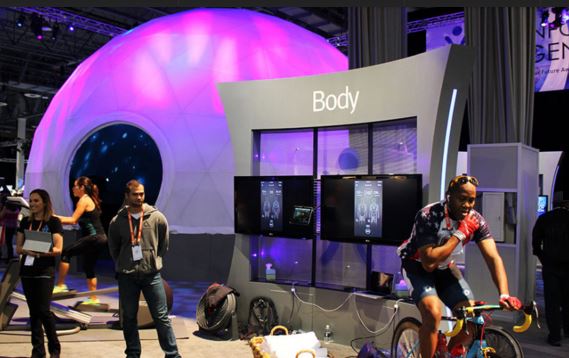 Pacific Domes is dedicated to the advancement of innovative education and entertainment technology. Working in partnership with creative businesses like VDA, EMC & Vortex Immersion inspires us to seek new avenues of event execution that fosters the development of brilliant minds.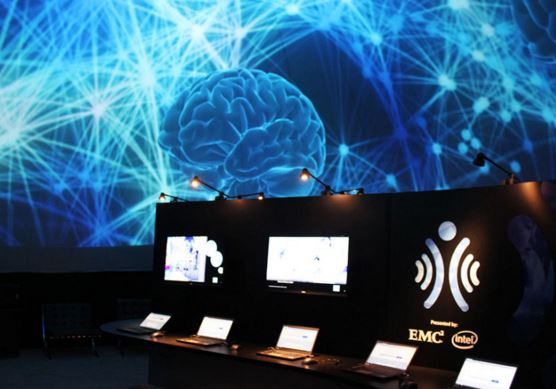 To see more about the event visit the Vortex Immersion Page