Guide to Creating Safe Outdoor Classrooms
"Share your Love for the Earth and Earth's Children" ― Pacific Domes
Outdoor classrooms are not a novel idea. History shows us that open-air schools grew into a vast international movement In the early 1900's, as a result of the dreaded lung-disease – tuberculosis.
Just over a century later, as educators seek alternative solutions amidst concerns of this decade's global pandemic, outdoor campuses are experiencing a renaissance. In contrast to students being jammed into indoor classrooms with less than adequate air-circulation, children in outdoor classrooms are exposed to the health benefits of fresh air and natural sunlight for much of their school day.
The Case for Outdoor Classrooms
A significant, unprecedented amount of public funding is being made available to reopen schools post-Covid closures. Laid bare by the pandemic, the case for outdoor classrooms has caught the attention of a number of educators and policy makers.
A large-scale movement, such as the outdoor classroom movement of the early 1900's has the potential for success when an organized nationwide effort calls upon officials to think outside the traditional classroom. The best news is that local officials will mostly determine how to spend funds to reopen schools – this offers a major opportunity for furthering the implementation of outdoor education and classrooms.
More common-sense reasons to consider outdoor classrooms:
Studies done early-on by accredited Homeland Security researchers, demonstrated that sunshine kills the Covid virus.
Studies, also, reveal that there's less chance of disease-transmission in open-air settings – minimizing the need for school closures.
Spending time outdoors is good for you. Direct sunlight boosts immunity.
Studies show that access to Nature has a notable list of health and mood-altering benefits, including stress-reduction and improved ability to concentrate.
Outdoor classrooms offer a safe space for educators and students to create a healthy learning environment. With outdoor classrooms, there's sufficient data to support increased learning capacity. Outdoor learning labs encourage students to attend in-person classes and participate in hands-on activities, while still observing a safe social-distancing strategy.
There's more room to spread-out. State and local level reopening guidance recognizes that, with social distancing goals of 6-feet, existing classroom space is often insufficient.
Outdoor education fits well with the creation of 'outdoor learning pods'.
Offset staff shortages by matching peer groups with roving teachers, staff or volunteers
Outdoor classrooms also, offer powerful educational opportunities to end Nature Deficit Disorder in our children.
When viewed through the lens that, as living beings we tend to thrive when immersed in Nature's restorative energies, outdoor classrooms could significantly help address long-standing inadequacies brought about by less than optimal classroom environments. Thousands of schools have already implemented some form of outdoor learning program, so why not take a closer look at expanding your school's curriculum to include an outdoor classroom? It's an opportunity that shouldn't be missed!

Choosing the Right Location
Imagine school campuses creatively using available space around open areas – nestled amidst verdant landscapes and organic gardens – safely rededicated for temporary or full-time outdoor classroom uses. As an example, Big Green Learning Gardens is impacting outdoor classroom programs by teaching kids where their food comes from. They have a few tips on garden safety during these extraordinary times.
Choosing the right location means:
You'll want to consider the topography and avoid placing your outdoor classroom around disruptive high-traffic areas, such as, playgrounds or parking lots.
You'll want to take into account the needs of teachers and students by installing key features, such as, chairs, tables and storage to make it convenient for quick access to tools and supplies.
Consider what type of seating and décor will blend in with your surroundings and intended use.
You'll want to consider seasonal climate changes; as well as, daytime temperature and shade fluctuations. Envision taking advantage of naturally sheltered areas, such as, trees; or, erecting tensile-strength architectural fabric canopies. Some schools are taking advantage of tent-like structures, such as portable dome shelters to provide shade, protection from the elements and more.
Be an Advocate for Outdoor Education
According to the National Wildlife Federation (nwf.org), it's time for outdoor education advocates to step-up and help facilitate in accessing some of the tens of billions of dollars that will be allocated to schools during the post-Covid reopening era. Educators, parents and other like-minded supporters of outdoor education can come together at the school district and individual school level. By offering useful resources and information, the outdoor education movement can bring attention to how outdoor classrooms can step-up reopening efforts.
Join the many voices in favor of Outdoor Education and make your voice heard. To learn more about what you can do and for a list of Resources, visit the North American Association for Environmental Education (NAAEE).
---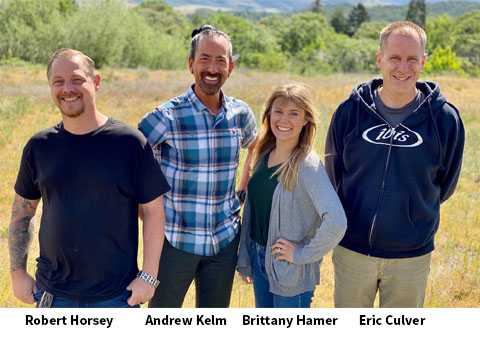 Portable geodesic dome shelters are currently being used as outdoor classrooms in locations around the world. Providing a comfortable outdoor setting, while maintaining an intimate connection with Nature, the dome learning environment affords students practical hands-on experience in deepening their appreciation and inter-connectedness with the natural world and creating an amazing Outdoor Classroom and Playhouse for Kids.
Visit with one of our friendly Customer Support Representatives to learn more about our domes.
---