---
"Because of its aerodynamic structure, the geodesic dome is built to withstand Nature's extremes." — Pacific Domes
---
Pacific Domes is collaborating with other futuristic dome companies to develop regenerative and sustainable housing solutions for an evolving planet. Together, we are exploring innovative designs and materials to provide stronger, healthier radiation-safe dwellings. Please meet a few fellow collaborators whose vision and mission we support: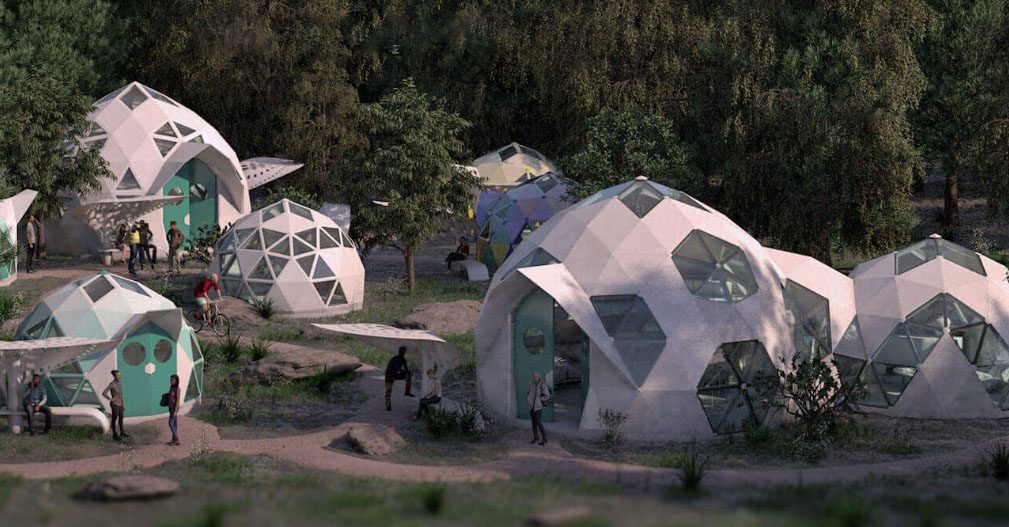 Geoship
The Geoship team is developing sustainable bioceramic shelter designs inspired by the geodesic dome. Pacific Domes is supporting their mission by contributing guidance in the various geodesic dome frequencies and life enhancing energetic qualities inherent to Vaastu dome architecture. Visit their site.
A sustainable future is possible with alternative designs and building materials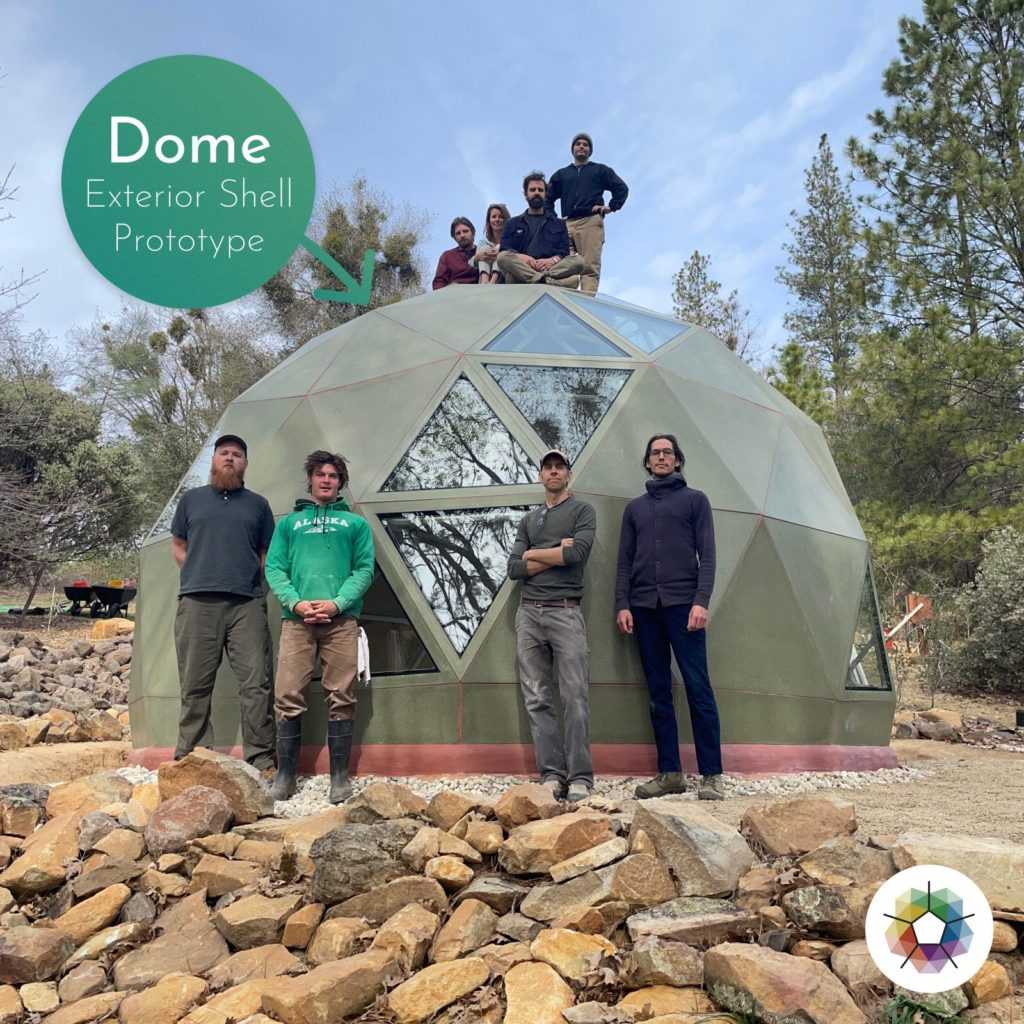 Ceramic Cement Corporation
The pioneer of radiation-safe building materials is Judd Hamilton, the inventor of magnesium oxide (MgO) compounds. He holds global patents for nuclear waste containment. Judd Hamilton's EcoC3 Research Alliance is collaborating with Ceramic Cement Corporation to introduce C3Ceramics and eco-friendly ceramic concrete/ coating products with a mission to create radiation safe homes and communities. Visit their site.
Pacific Domes enthusiastically embraces the vision and mission – and, looks forward to bringing radiation-free dome homes to the world. 
Radiation safe shelters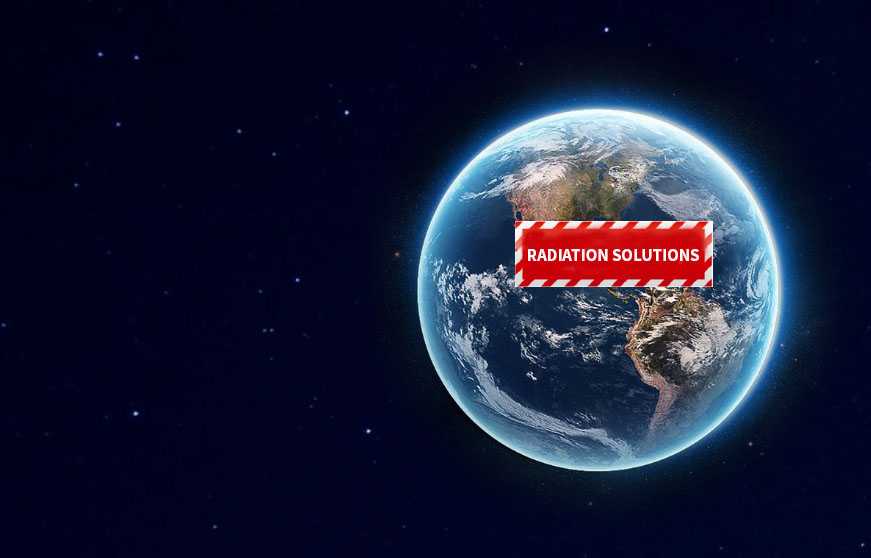 DomeGaia
Art is love made visible! Pacific Domes foresees a future where the beauty and harmonics of Vaastu design dome homes create a resonant work of art that nurtures the human spirit! Hajjar Gibran and his son, Gabe, have designed a simple spray-on device to build artistic dome dwellings that are both, welcoming and functional. You, too, can learn to build your own custom dome home by enrolling in one of DomeGaia's DIY workshops – participants can expect to get personalized hands-on training by master-builders!  Visit their site.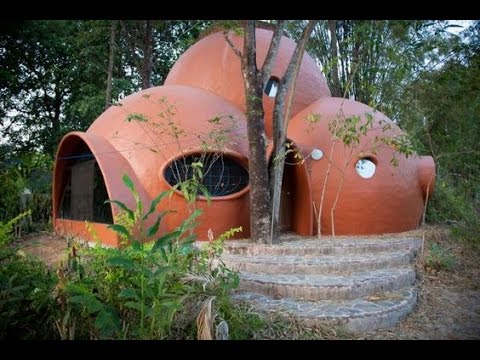 3D Sustainable Developments
Sustainable housing solutions with innovative materials and designs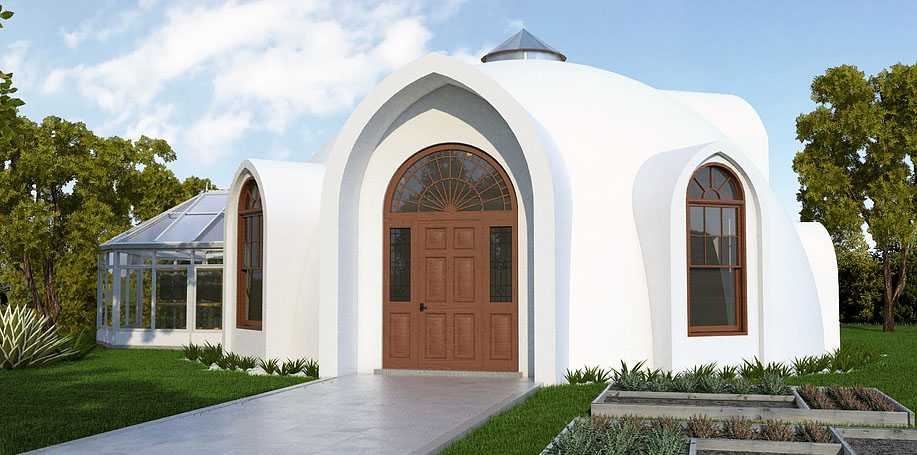 Noah Israel, founder of 3DSD, is developing 3D-printed domes using a robotic sprayer to apply a magnesium oxide (MgO) compound that is fire resistant, creates a radiation shield and lasts thousands of years. MgO is a highly resonant crystalline compound that is as strong as steel, yet, contains no metal.  
Pacific Domes is supporting Noah with guidance in Vaastu design elements to attune each structure – hence, creating a healthier environment for its occupants. Visit their site.
Hemp Solutions Oregon
Pacific Domes frame covered with alternative building materials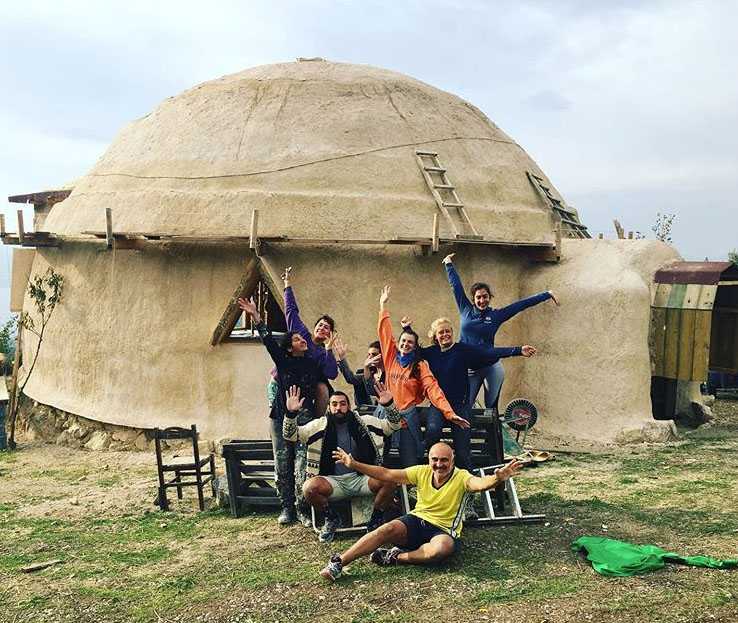 HempCrete is an up-and-coming, environmentally safe building material that contains no VOCs, it's pest and mold resistant and is touted as being stronger than concrete. Recently, hempcrete has been submitted for certification into US Building Codes.
With the increasing demand for the construction of tiny homes, HempCrete provides many advantages for environmentally safe home-building projects. Not only will HempCrete save our forests by greatly reducing humanity's need for lumber consumption – now, with the growing demand for CBD's, used as medicine, HempCrete offers farmers an added source of revenue from the stems and stocks.
Hemp Solutions Oregon is pioneering HempCrete for the future of carbon-negative homes. HempCrete creates a breathable wall which generates oxygen and absorbs CO2 – this translates to a healthier environment for its occupants.
If you are considering retrofitting your new or existing semi-permanent dome to convert it to a more permanent structure, you might like to explore spray-on HempCrete as a quick and easy option. Pacific Domes wholeheartedly supports Hemp Solutions Oregon by encouraging people to Visit their site.
---
Pacific Domes has been on the forefront of natural and organic architecture since 1980. We invite you to learn more about the features and benefits of geodesic domes. Visit Pacific Domes website and Knowledge Base for geodesic dome education.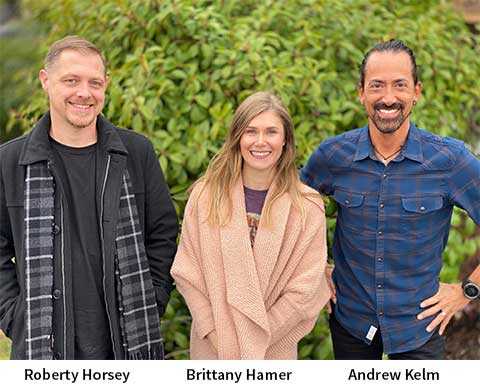 ---