"Rome wasn't built in a day, but your Dome Home can be!"  ― Pacific Domes
You've always wanted to live closer to Nature and have dreamt of living off-grid in a geodesic dome. You've surfed the internet for dome home ideas to inspire you and possibly decided that a prefab dome home kit makes a lot of sense during times of extremes.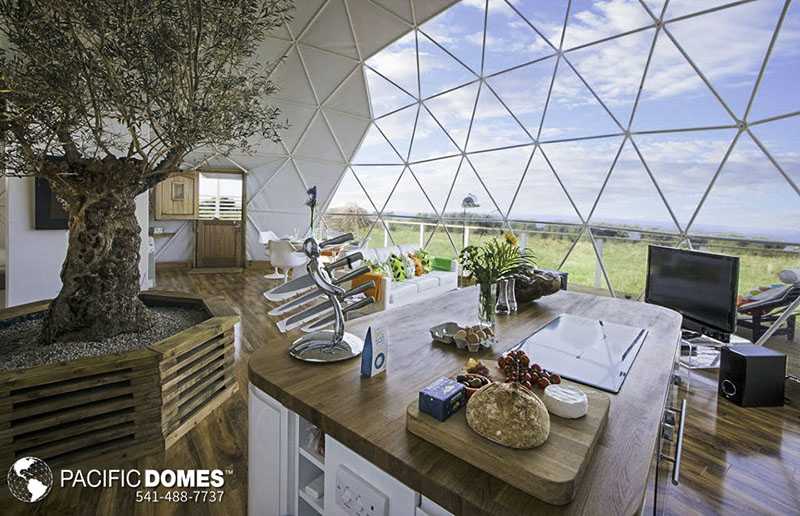 Dome Home Ideas to Inspire You
You've heard the saying, "A picture is worth a thousand words". YouTube is a great platform to explore dome home ideas. Have you searched dome home ideas on Pinterest or Instagram, yet?  You'll love spending time on those sites to spark your imagination.
Dome Home Interior Design Ideas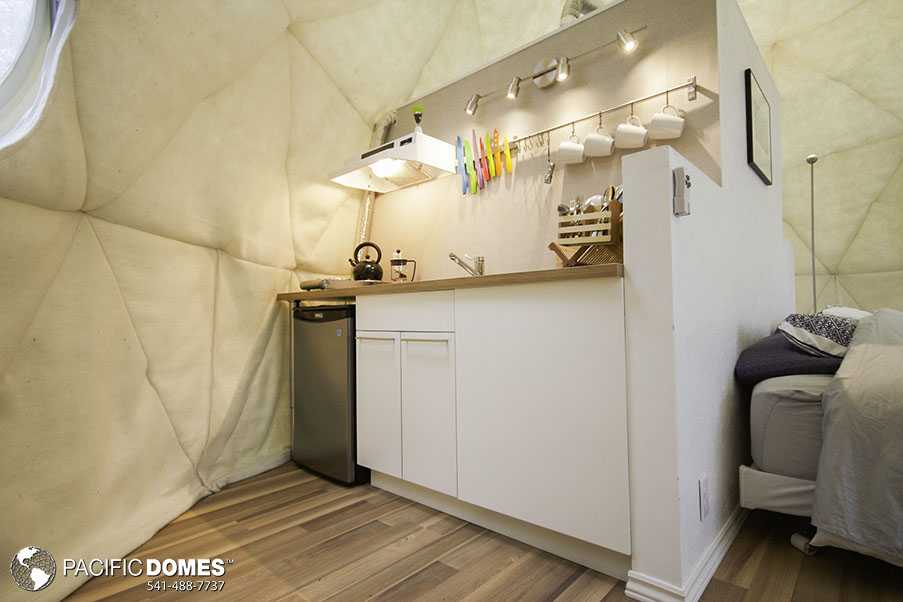 A geodesic Dome Home interior offers unique design opportunities. The first thing you'll notice is how natural light permeates the interior with a Zen-like ambiance. For more interior design ideas, you'll enjoy reading  The Definitive Guide to Interior Dome Design & Décor.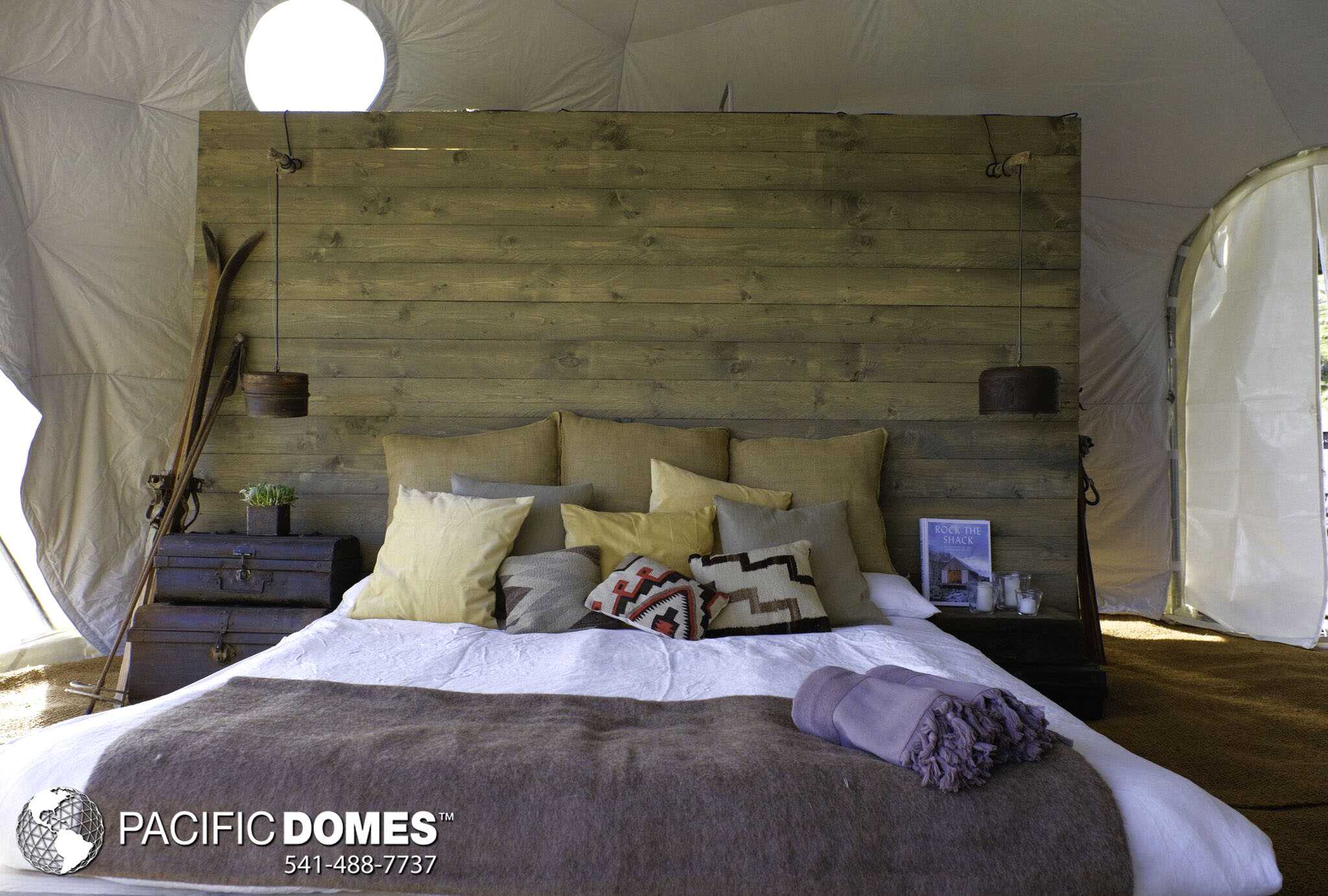 Build a Hurricane-resistant & Earthquake-proof Geodesic Dome Home

"Domes are the strongest, lightest and most efficient means of enclosing space yet known to man." — R. Buckminster Fuller
Building a Geodesic Dome Home is an insurance policy in itself! There are ongoing reports of the geodesic dome being the only structure left standing in the aftermath of Nature's extremes, such as hurricanes, tornadoes and earthquakes.
Geodesic domes are composed of interconnected triangles that lend them their exceptional structural strength. Father of the modern geodesic dome, Buckminster 'Bucky' Fuller, demonstrated the difference in strength between rectangles and triangles by applying pressure to both structures – the triangle proved to be twice as strong and remained rigid, while the unstable rectangle collapsed.
Buckminster Fuller won an award from the American Architectural Society for inventing the strongest structure known to man. Citing this well-documented information, accompanied by a good set of engineering blueprints, will assist in getting your plans approved by building departments.
Preliminary Considerations
First things first! Whether you're looking for a temporary, semi-permanent vacation getaway or for more permanent dwelling – and, if you've been wondering where to start…
Here's some suggestions worth considering before you begin your journey:
Are you a minimalist that finds joy in simple creature comforts of an organic lifestyle? Perhaps your young family needs lots of interior−exterior elbow room?
Will your Dome Home be a permanent dwelling or be used occasionally?
What Size Dome Home Do You Want or Need?
What's the square footage? • How many rooms?
How much land? Cost of land?
What's your budget? Cost of materials? Cost of interim housing during the construction period? Cost of site prep & foundation? Septic connections & drain fields? Cost of plumbing & electrical?
What permits will you need to build a dome home in your area? ― Be prepared to brush-up on the latest building codes. Read through the Guide to Permitting Your Dome Home. And, be sure to visit Pacific Domes Knowledge Base FAQ's to acquaint yourself with dome specifications and much more.
Contractor or DIY?  ― While prefab Dome Home kits are easy to assemble, building your own geodesic Dome Home can take its toll on your time and energy – not to mention the drain on your pocketbook, should you run into unforseens. Veterans of DIY home construction will be quick to point out that your dreams can go south quickly, if you don't possess a few basic skills and a DIY mind-set.
Site Prep & Foundation ― Whether you plan to hire a contractor or feel confident in your DIY know-how, you're sure to garner some useful information from this How to Guide to Purchasing and Building Your Own DIY Dome. 
Create A Healing Garden Surrounding Your Dome Home ― Humans are biologically hard-wired to thrive emotionally in beautiful natural settings. Gardens and patios are a perfect way to extend your living space to embrace the outdoors.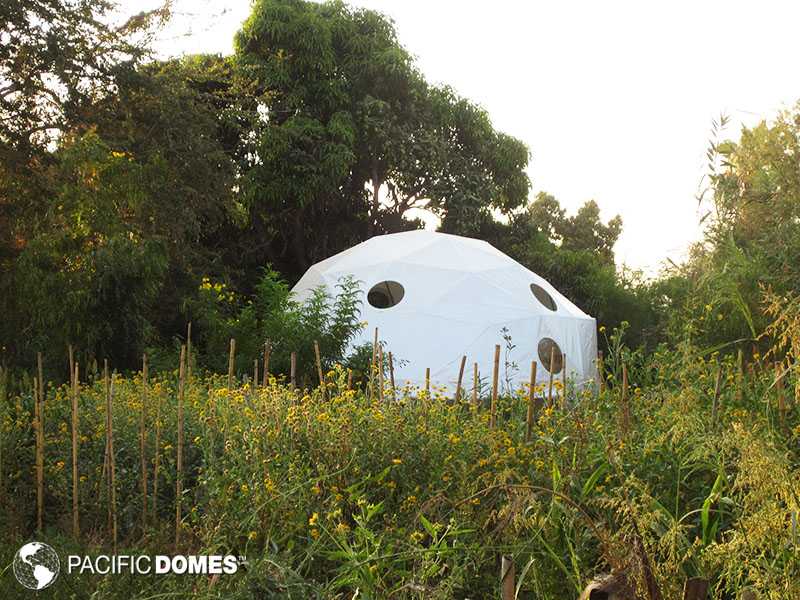 Now that you've taken a closer look at some dome home ideas, we hope that you're excited about the possibilities. We invite you to spend some time on the Dome Home Features and Services page prior to making a purchase decision.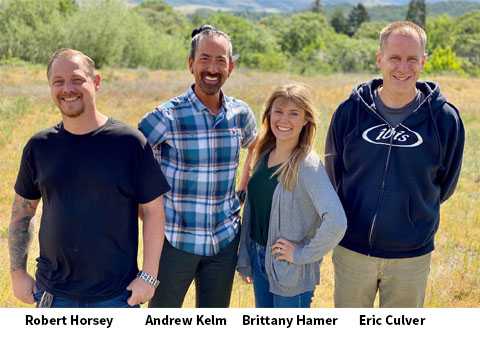 Pacific Domes Is Here to Help
Our team looks forward to helping you with choosing, designing and building with one of our prefab dome home kits. Pacific Domes trained industry experts are there to walk with you each step along your journey. We're happy to answer any questions or concerns. Reach out to one of our Customer Service Representatives today!
---