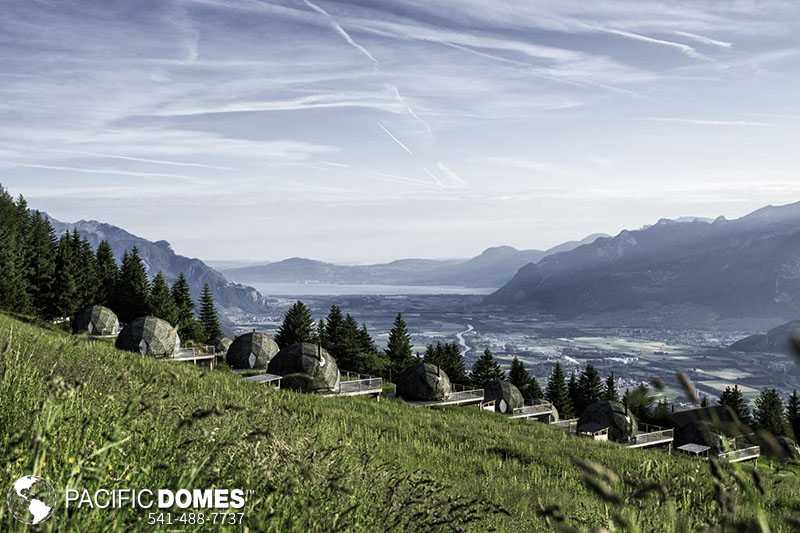 "Building Sustainable Communities Through Spontaneous Co-operation"  — Pacific Domes, Inc.
Two Futuristic Architects Who Envisioned Domed Cities
Conversations around futuristic-sounding domed cities pay tribute to the father of the modern geodesic dome, Buckminster Fuller. 'Bucky' Fuller was way ahead of his time, with his classic masterpiece "Operating Manual for Spaceship Earth" and his equally wild-sounding terminology 'synergetics' and 'Dymaxion World'.
Buckminster Fuller came forward with his vision of dome cities circa early to mid-sixties, when he proposed covering a portion of New York City in "Dome Over Manhattan" to regulate climatic conditions and curtail energy usage. In a rational common-sense proposal, Bucky supported his pitch with logistics, mathematics and engineering.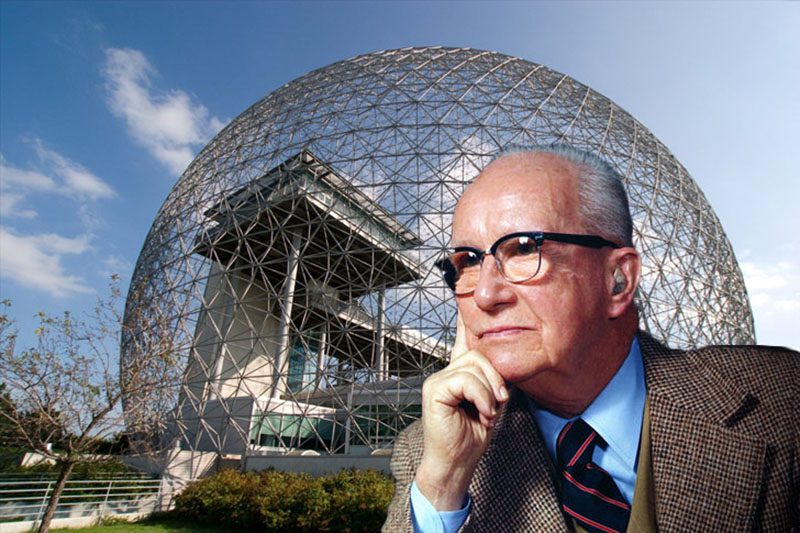 Here is what Bucky had to say in his conversational, rambling-sort-of-way (taken from a 1971 audio interview recorded by Howard Smith of the Village Voice and later published as "The Smith Papers")…
"I invented a way of enclosing space with what's called a geodesic dome, which is very much stronger and more efficient than other ways of enclosing space. I began to study how big a dome I could build, and see whether, if you made them bigger, the economics of it began to be unfavorable. And I found, in fact, that the bigger they got, the more favorable they were!
"So I got up to finally calculating one, 2-miles in diameter; how much material it'd be, and what the size of the members would be; how long it'd take to get in place. Having calculated, I found it very economical and would be very advantageous.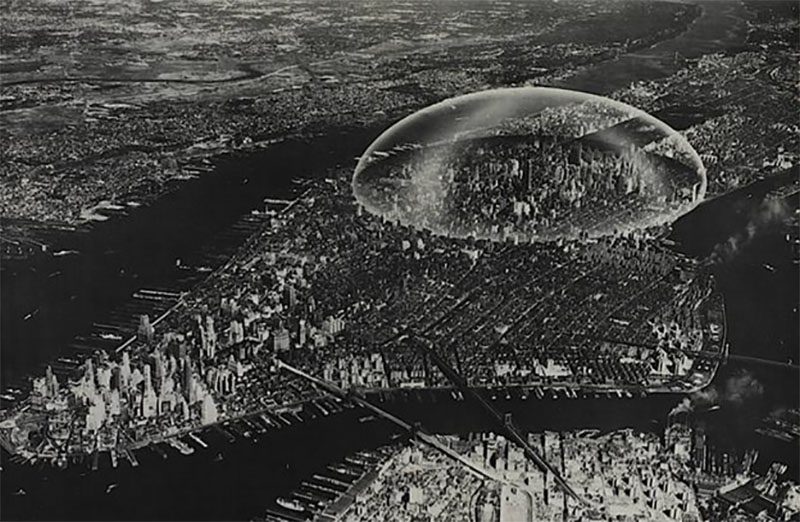 "I'd like to see what a 2-mile diameter dome would look like in relation to something that we're very familiar with. I found that Manhattan, at 42nd Street, is exactly 2-miles wide. So, I said, I'm gonna then get an airbrush and an aerial photograph, and then I can superimpose this 2-mile dome to see just what it would look like. And I did that!"
"Weather-conditioned communities in the future are perfectly feasible." —  Professor of Architecture at University of Illinois, Ambrose M. Richardson
As far back as 1952, Ambrose M. Richardson of the University of Illinois enlisted his architectural students to work on a model of helium-filled plastic pillows joined to make a mile-high floating dome. Starting with smaller dome projects, covering about an acre, their next step was to cover 10 to 15 acres – such as football stadiums and sports arenas – then larger domes of translucent pillows, each only a few square feet. Covering entire communities would be only a step away.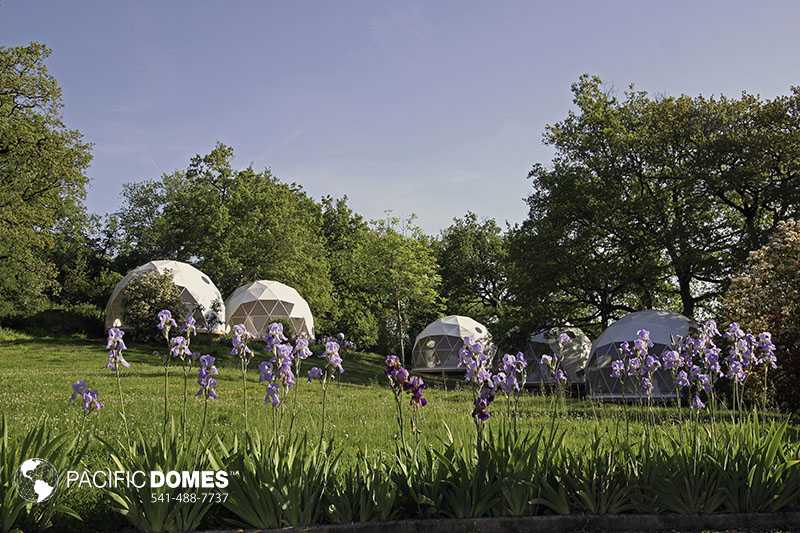 Why is this?
Humanity is now facing its sixth mass extinction. If we open our eyes, we have but to look around us to notice our abundant, yet finite, natural resources being depleted at an alarming rate. How can we as a species survive on this beautiful planet we call home, when most of the world's population still lives in sub-standard conditions?
Mark Lakeman, architect, community design activist and author of "City Repair" in Portland, Oregon, wants to change all of this. Mark travels throughout the U.S. empowering communities to come together (see YouTube video below). You can reach Mark Lakeman, Shane Endicott and the Communitecture Team here.
Alosha Lynov in South Africa, a visionary master teacher (see YouTube video below), is showing us how we can all make a difference in our communities at the grassroots level. His ideas include 200L of drinking water storage, biogas digester, DIY bio char filtration, 9 constructed wetlands treating all waste water, 40,000L underground tank with a home being built above it, 80 medicinal herbs and a Gaudi Seashell roof with a flood control wall that stores water.
Be the Change You Want to See! Are you ready to take up the challenge?
Mark Lakeman & the City Repair Project in Portland, OR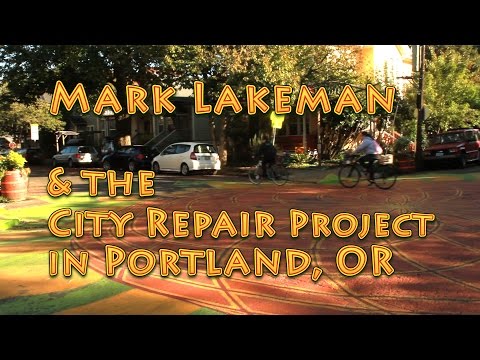 Total Abundance of Water in the City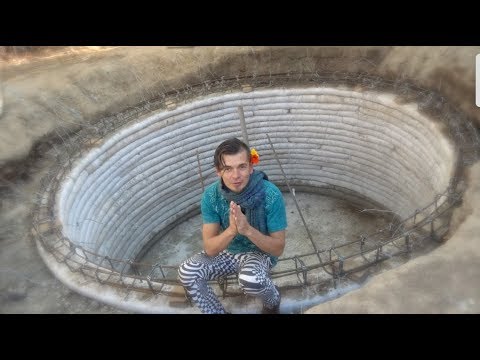 Dome Cities: A Positive Timeline for Humanity's Future (PART 1)
Dome Cities: A Positive Timeline for Humanity's Future (PART 3)
If you liked our domed cities post, be sure to like, share and receive the latest news by filling out the Pacific Domes contact page.