Are you looking for an affordable solution to high-priced mortgages? Imagine living the freedom lifestyle you love with a reasonably priced DIY prefab dome building system that you can upgrade at any time to a permanent Dragon Crete Dome.
A Light Eco-Footprint 
Lending a functional Zen-like warmth and beauty, ecoliving dome shelters have been built, just about everywhere on the planet! Now, thanks to Dragon Crete Dome Shelter Solutions from Pacific Domes, domeowners can easily convert their semi-permanent dwelling into a permanent dome home.
Already portable and easy-to-erect, freestanding geodesic-engineered domes can be quickly and economically converted into permanent disaster-proof shelters ‒ built to withstand nature's extremes.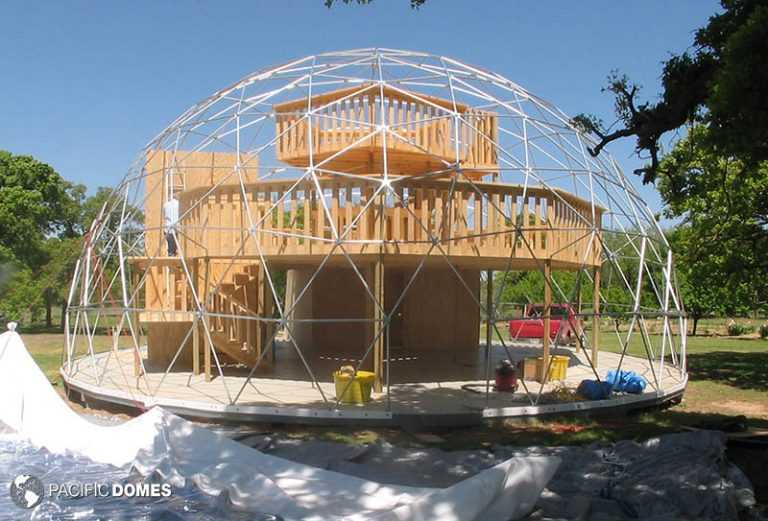 Buckminster Fuller understood the principles of sacred geometry that lends the inter-connected triangles of the geodesic dome its unsurpassed strength. The American Institute of Architects has called the geodesic dome, "the strongest, lightest and most efficient means of enclosing space known to man".
Inspired by Eco-friendly MgO Air Crete
Of all the affordable housing options on the market today, geo-dome kits offer a significant savings over more conventional home construction methods. In addition to traditional dome covers, Pacific Domes MgO Dragon Crete Dome Shelter Solutions, offers an economical, lightweight, eco-friendly Magnesium Oxide (MgO) AirCrete, that can be sprayed on using a DIY spray-on injection system.
Option 1: The Traditional Dome Package
A traditional basic dome kit package includes a durable shelter cover with a bay window.  Covers are made of water resistant, mildew resistant, flame-retardant fabrics, which provide lasting shelter in extreme climates.
Hurricane-proof, earth-quake-proof and freeze-proof.
Properly maintained, Sunshield covers can last up to 20 years or more.
Economical and convertible into permanent shelters: when a dome's diameter is doubled it will quadruple its square footage and produce eight times the volume, thus saving on materials and cost.
Option 2: MgO Dragon Crete or Hempcrete Injection System
Whether you're looking to replace your cover or simply want to create a more permanent structure, you might consider a great option with spray-on MgO Dragon Crete Dome Shelter Solutions by Pacific Domes. Converting your semi-permanent dome structure to a permanent structure will add value and longevity to your geodesic dome shelter.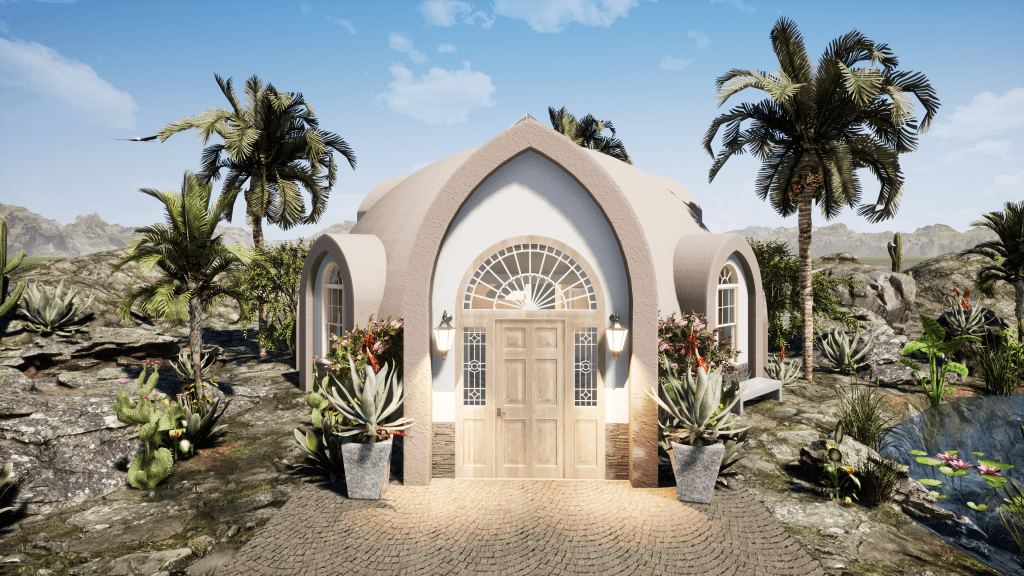 ― Photo Courtesy of 3DSD
About MgO Dragon Crete Domes:
Well-known studies have publicized that MgO dissipates (oxidizes) harmful CO2 and radiation from the environment. Additionally, MgO is:
Silica-free, asbestos-free and can be erected above ground or below ground level with proper underlayment and reinforcement.
Fire resistant, water resistant, mold and mildew resistant
Insect and rodent resistant
Impact resistant and resistant to electro-magnetic frequencies (EMF)
Super energy efficient, cool in the summer and warm in the winter
MgO Dragon Crete is ideal for flooring… 3/4″ of magnesium oxide is equivalent to 2.5″ of poured concrete!
Hempcrete Insulation
Increase the insulative R-Value of your dome with spray-on hempcrete insulation. One of the best eco-friendly materials for insulating walls is hemp-crete. To learn more visit:  ColoradoHempProject.c
In addition to this smorgasbord of benefits, Dragon Crete offers unlimited possibilities for ingenuity and for creating additional or multi-use living space.   Add a stem wall to support and raise your dome, add a privacy enclosure, or patio surrounding your dome for your outdoor pleasure.
You'll enjoy this short video, guaranteed to spark your imagination:
Dome Building Workshop – Dome Gaia Certified Instructor, Alosha Lynov (6:45 minutes)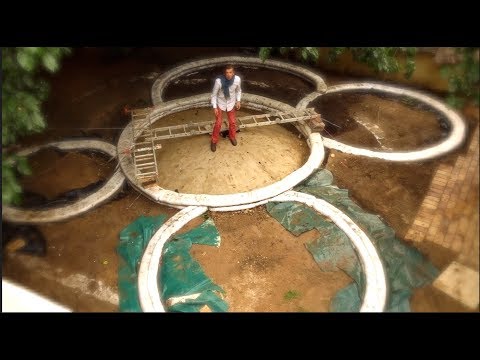 We want to hear from you. Let us know what interests you about dome living and construction. Stay tuned for updates by subscribing to our newsletter.