Looking for a gig that will get folks to unplug from their phones long enough to show them that there's a big world and universe out there, just waiting to be explored? A 360° fulldome projection mobile planetarium could be the perfect event platform to accomplish this mission.
It's been proven that the curved surface of fulldome projection theaters and planetariums offer a realistically-dimensional display space for interactive entertainment and education. This platform is now being recognized by ever expanding research into 3D Geographic Information Systems (GISs) and Highly Immersive Virtual Environments (HIVEs).
A mobile planetarium is easy to set up on a variety of turfs ― it doesn't have to break the bank, either. Typically, the potable, igloo-like planetariums come in prefab sizes to accommodate your budget and venue.
Immersive & Interactive ― It's All About the Shared Experience!
"There's nothing like a dream to create the future" ― Victor Hugo
You're sure to captivate your audience with a variety of spectacular animated shows designed to deliver an immersive and interactive collective experience. With today's user-friendly fulldome projection technologies and software, it doesn't take a rocket scientist to realize that an opportunity awaits anyone who dares to dream big dreams and make the simple investment.
To Inspire You ― Here's 5 Suggested Uses for Your Mobile Planetarium
Public Venues – Creating Digital Projection Stories under Dome Skies: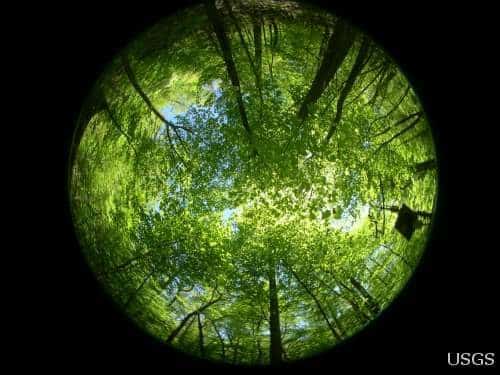 Turn your imagination into reality and tell your story in a big way! From celestial scenes to fantasy worlds projected onto the dome's surface, digital mapping displays open up a whole new world of storytelling. The Space Update.com store is a site you might find helpful:
Educational Science Centers – Dome Skies, an Oasis in Earth & Space: Seed the ground for young minds and bring the field trip to your neighborhood with an immersive, engaging gig that captures and draws students into a rich, stimulating deeper-learning environment. Create with immersive technologies and inquiry-based strategies to teach ecosystem science and earth stewardship. Stellarium is a free open-source planetarium that you can run from your home computer.
Schools – Teaching Earth Science & Astronomy: Teachers and professors, take your students on a journey of the cosmos with tools like the American Astronomical Society's Worldwide Telescope.
Museums – Bring the excitement of mobile planetarium-quality shows: Museums have the capacity to impact a broad audience, using state-of-the-art fulldome digital theater systems. Fulldome projection offers an exciting opportunity to bring a wide range of engaging topics to audiences. You can stream ePlanetarium videos directly from YouTube by clicking on a video, then clicking on 'View Widescreen.'
Travelling Planetariums – Earth Science, Astronomy Shows & Education:
Explore our garden planet and take your audience on a journey into the vastness of our Solar System. Should you feel encouraged to share with a broader audience, this might open up opportunities for you to take your show on the road. Click here to learn more about how certified professionals can bring inspiring shows to communities everywhere.
Another Resource: the University of Washington published a 12-page DIY guide you might find useful.
Don't settle for less than Geodesic-engineered Strength
"Domes are the strongest, lightest and most efficient means of enclosing space yet known to man." — R. Buckminster Fuller
Geodesic domes are composed of inter-connected triangles that lend superior structural strength. Father of the modern geodesic dome, Buckminster 'Bucky' Fuller, demonstrated the difference in strength between rectangles and triangles by applying pressure to both structures — the triangle proved to be twice as strong and remained rigid, while the unstable rectangle collapsed.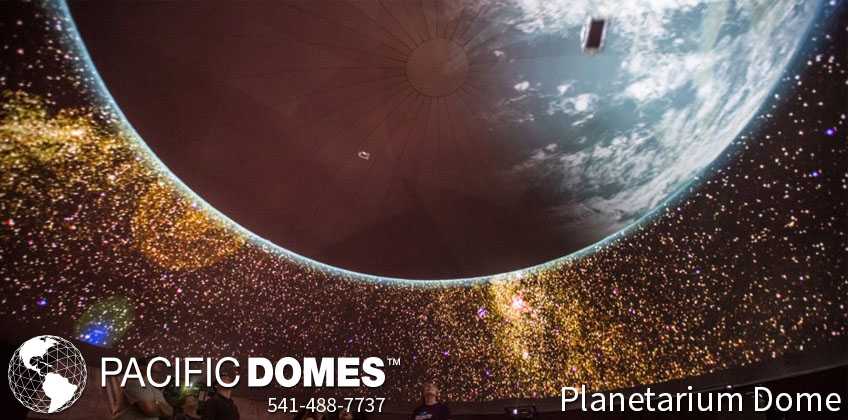 Buckminster Fuller won an award from the American Architectural Society for inventing the strongest structure known to man. Citing this well-documented information, accompanied by a good set of engineering blueprints, will help you get your mobile planetarium plans approved by building departments.
From Mobile Planetarium to Permanent
Powder Coated Frames & Patented Projection Lining Systems — Powder coating eliminates the headaches of on-site painting, such as humidity, temperature fluctuations, human error, uniformity and precision associated with individual spray-gun speed and pressure application. State-of-the-art powder coated frames are available in a variety of colors.
When looking for either a portable or permanent planetarium installation, Pacific Domes patented negative air-pressure projection lining system offers a fully immersive 360° viewing environment. No need to worry — seams disappear under high-tech projection conditions… a seamless experience, indeed!
Pacific Domes Sales & Rentals — There are ongoing reports of the geodesic dome being the only structure left standing in the aftermath of Nature's unpredictable extremes. A geodesic- engineered mobile planetarium is an insurance policy in itself!