Many parents, dreading the long summer break find themselves asking, "What to do with my kids this summer?" No need to panic! Educational summer camps and S.T.E.M. programs to the rescue!
Ok, but what do educational summer camps and S.T.E.M. programs have to do with my kids and summer breaks? As parents, you want the best and brightest future for your kids, so why not provide their inquisitive young minds with self-development opportunities outside of the traditional schoolroom structure?
Inspiring the next generation of scientists, engineers and astronauts; as well as, the many varied tech and digital occupations, educational summer camps support young minds with career building skills to prepare them for the future.
NASA S.T.E.M. Overview
S.T.E.M. is an acronym for Science, Technology, Engineering and Math. Organizations, such as NASA, are investing heavily in the future of today's youth by offering S.T.E.M. programs and funding opportunities.
With an already proven successful track-record, educational summer camps and S.T.E.M. programs provide kids with a stimulating environment to develop self-confidence in their own unique gifts and abilities – all, while, imparting a resilient mindset in challenging environments and building communication skills to serve them throughout their entire life.
Choose from the Best S.T.E.M. Summer Programs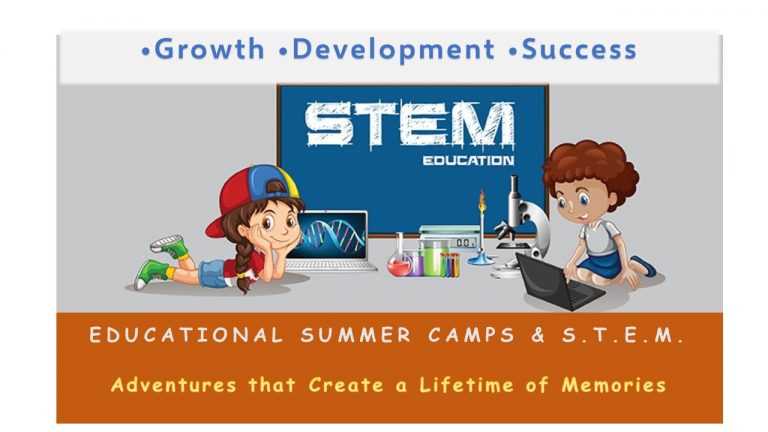 Research supports that S.T.E.M. educational summer camps aren't just funtastic, they're about teaching your kids valuable lifelong skills and preparing them for career opportunities. For teens looking into college-prep, there's the extremely valuable prospect of joining S.T.E.M. teams as trainees, interns, mentors and counselors.
Here's a list of 5 Educational S.T.E.M. Summer Camps to help you get started:
Free and Affordable S.T.E.M. Summer Camps
Can't afford those expensive summer camps? You're not alone. The stark reality is that, for many families, the 10-week summer vacation creates a financial hardship.
Summer breaks are expensive – and, the long summer vacation can have many working parents on the verge of a full-fledged panic – especially, when the kids are home and they aren't. While many parents find that educational summer camps are a welcome break from the school year calendar, the unpleasant side of summer vacation is that many folks can't afford summer.
For many low-income families, leaving kids home unsupervised for hours is viewed as a recipe for disaster.  Yes, there's summer school – but, is this really an option? Don't kids deserve some down-time and some healthy fun-filled activities?
Did you know that, thanks to funding, educational summer camps are often free and affordable? Happily, local and national organizations are seeking to invest in your children's future by funding low-cost or free camps and programs that benefit kids and parents alike.
A 'No Child Left Behind' Mindset – it's worth inquiring?
Although they may not advertise it, some summer camps offer financial aid, need-based scholarships or sliding-scale fees. Some accept state childcare subsidy – and, most tuitions include meals and field trips.
Pathways to Science offers over 20 fully-funded S.T.E.M. programs, funding information, career information and other S.T.E.M. resources for kids K-12; as well as parents and teachers. Programs are either tuition-free or provide scholarships.
Spread the word and help millions of kids to attend S.T.E.M. educational summer camps
Pre-school and Childcare Centers – Over 20 programs, including summer camps and science exposure programs.
Elementary and Junior Highschool – Over 100 programs, including summer science and research programs, internships and other S.T.E.M. exposure programs.
Teens Highschool and college-prep – Paid internships for high-school level students.
S.T.E.M. professional development programs for K-12 educators.
How to Run Your Own S.T.E.M. Camp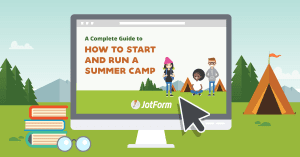 There's Power in Teaming Up with Your Neighborhood… Consider creating a S.T.E.M. camp with your neighbors. Instead of sending kids off for a couple of weeks at most, keep them – their minds engaged all summer long.  That's almost 3 months of getting them off the ipad couch or gaming console long-enough to get them to think and ask questions.
Find out who's funding. Find investors who are passionate about helping the up and coming generation succeed.
It's not a novel idea and you're likely to gain support from your neighbors. Get the neighborhood involved and make a list of clubs and community service organizations to partner up with.
Joining forces with your friends and neighbors, local schools, clubs and community service organizations empowers everyone. Get your teens involved too. Bring in a local expert or a camp advisor to ensure that things run smoothly.
The law doesn't require summer day camps to be licensed. If you wish to receive payment through subsidized childcare programs, it does, however, require you to be licensed.
A Handy List of Resources:
Running Your Own S.T.E.M. Camp (3:38 min)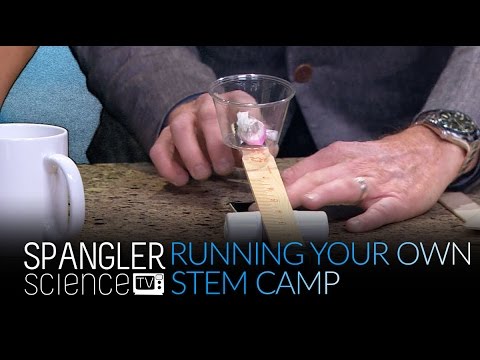 NASA's 2021 Funding Opportunity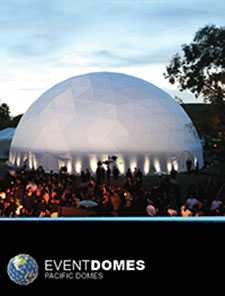 Portable Planetarium Domes are used for educational and entertaining shows about astronomy, the night sky, earth-space exploration; or, for interactive training in celestial navigation. Hot topics, such as, climate change issues come alive, allowing viewers to understand global issues with impactful visualizations that when presented in a Pacific domes Planetarium.
A permanent, semi-permanent or mobile projection dome can be implemented for one-tenth of the price of many outdated planetarium systems. Free-standing Pacific Domes portable geodesic-engineered kits have been instrumental in helping educational summer camps, schools and daycare centers to realize their dreams since 1980. 
If you would like to consider partnering with Pacific Domes, we will work with you to design your project and help you engage with the planetarium-museum community in your area. 
---