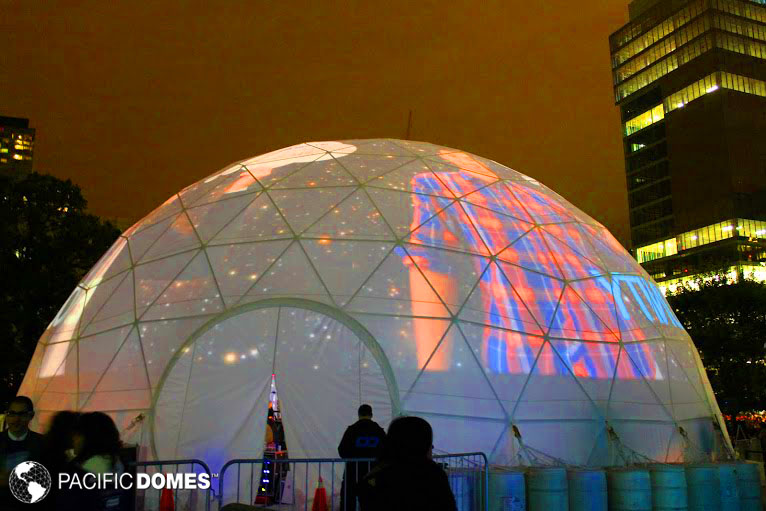 Crowds converged inside a spectacular Immersive Gaming Virtual Reality Dome environment, to participate in a collaborative two-part real time neurofeedback process. Guests were given the opportunity to observe their brain activity; and, based on the reading, modulate their actions using this innovative new approach.
Following the initial success of the "My Virtual Dream" immersive gaming environment collaborative venture, scientists scaled-up the experiment and took the project on a world tour. In 2015, the 'My Virtual Dream World Tour' kicked-off in Amsterdam and traveled to San Francisco… the tour continues to this day!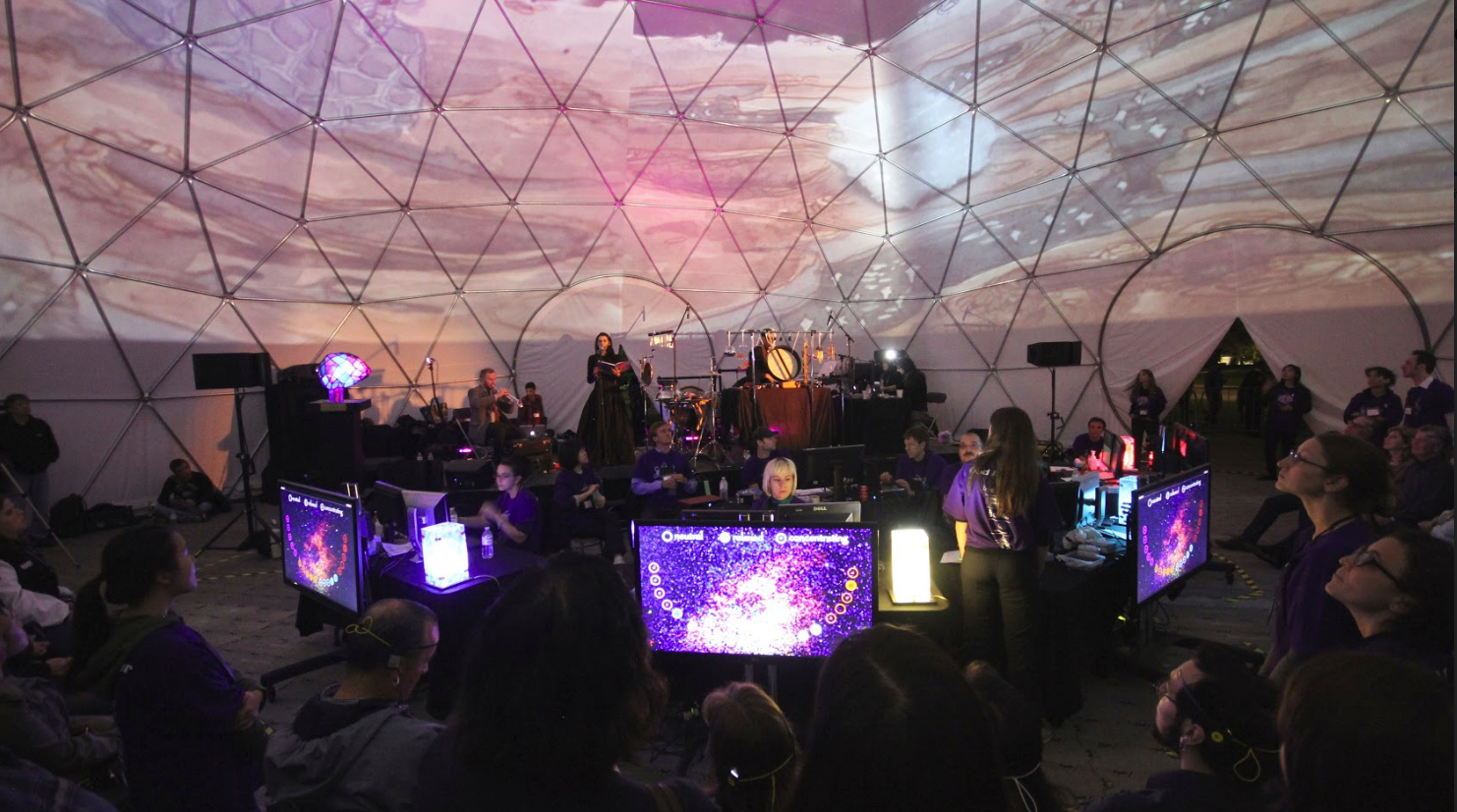 Portable VR Geodesic gaming domes create the perfect augmented reality platform and Pacific Domes patented negative air pressure projection lining system is the perfect viewing platform for 360° surround projection. The team at Pacific Domes is committed to bringing gaming enthusiasts the best virtual reality seat in the house. Pacific Domes is honored to have provided the Virtual Reality platform for another successful event.