Festival Glamping Base Camps
"A Memorable Festival Experience is What Matters" — Pacific Domes, Inc.
Yes, there's a better way to experience your next weekend festival without the hassles associated with outdoor camping!  Festival dome glamping is fast becoming the preferred choice with seasoned festival goers – for good reason!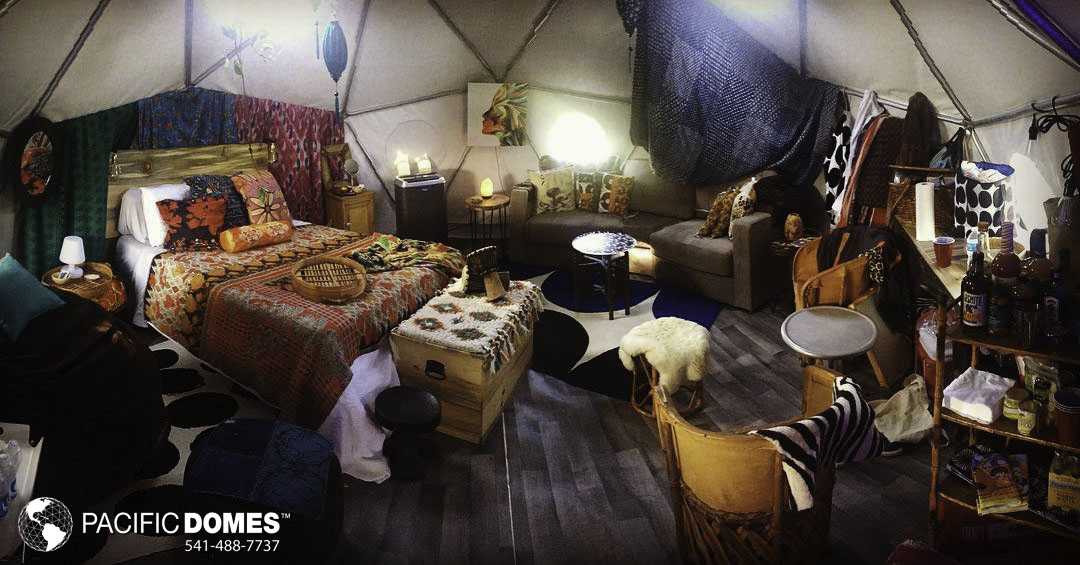 Outdoor weekend festivals attract large crowds and festival base camps become communal hubs at every event.  After all, partaking in the eclectic energy and making new friends is why you attend festivals in the first place, right?
The down-side is that no one wants to endure sweltering heat during the day and freezing temps at night in a claustrophobic tent! Campsites can also be a bit loud when you're needing sleep; not to mention other annoyances and unplanned mishaps.  This is no way to spend a much-anticipated festival weekend!
Festival Dome Glamping Under the Stars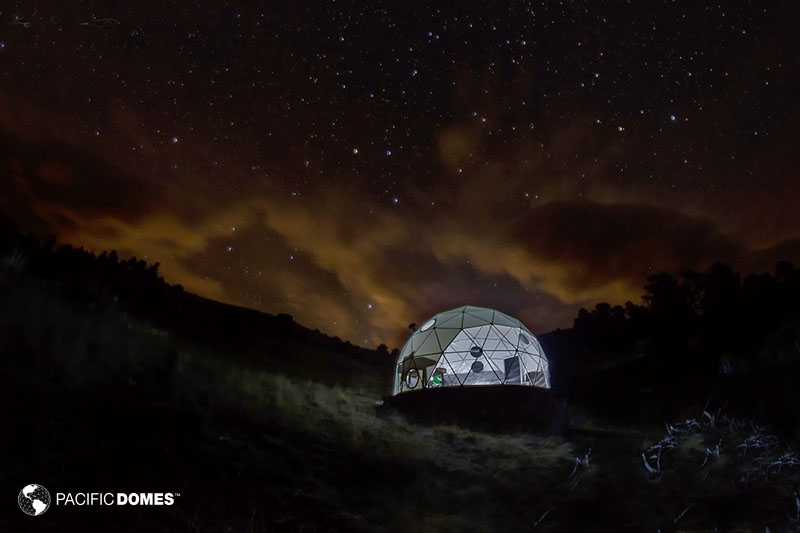 There's an unmistakable ambiance that comes with falling asleep in a spacious dome while gazing up at the starry night skies.  Backed by scientific research, geodesic dome architecture is known for its harmonious resonating frequencies; thus, promoting relaxed states of inner peace.
If you are among those who want to enjoy the full festival experience, get ready for the ultimate festival dome glamping experience done right!  Dome glamping is about appreciating the creature comforts of resort-style hospitality.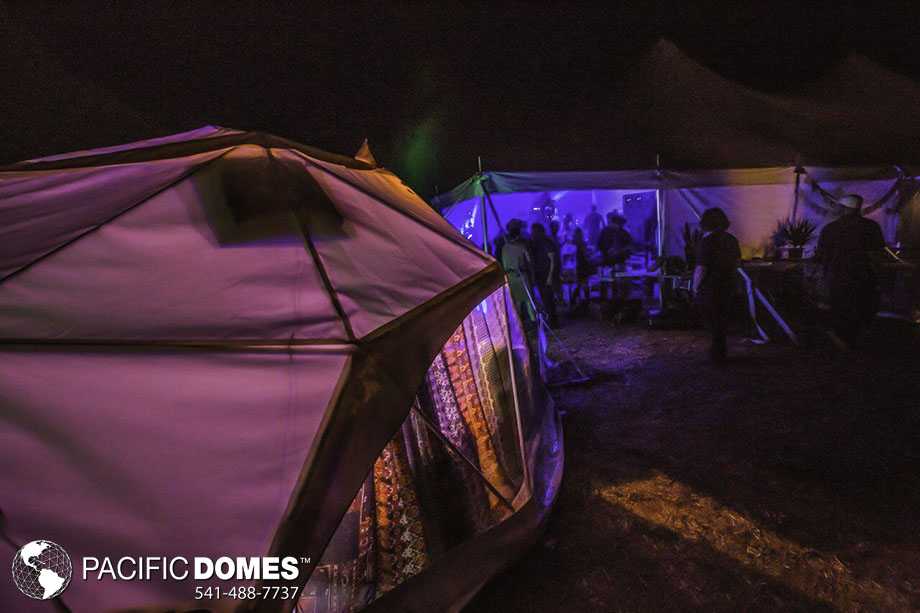 What makes festival dome glamping the ultimate festival experience? For one thing, ventilation is great!  Dome tent shelters are naturally more energy-efficient due to unobstructed air and energy circulation – but wait, that's not all.
The Ultimate Festival Experience
If you're wanting the full festival experience, sharing the rental of a dome tent with kindred spirits is a great way of defraying your festival costs. Free-standing glamping domes are built to withstand Nature's extremes. Portable dome tent kits can be assembled and set up in a just a few hours with a few hand-held ratcheting tools and a couple of friends.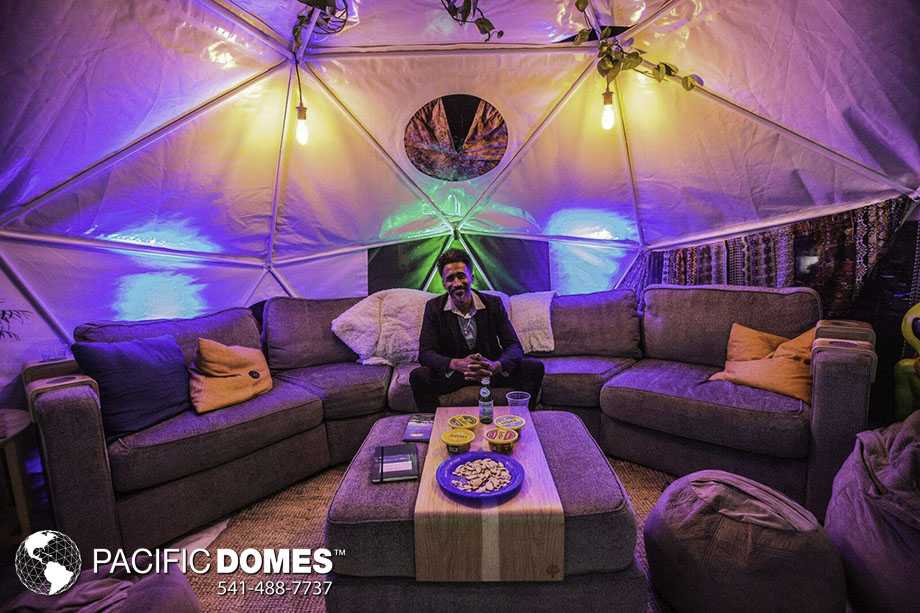 If you're an Event planner hosting an annual festival, you may want to investigate setting your dome glamping base camp and offering festival glamping packages at your next spectacular event. The decision to purchase or rent domes, depends on whether you plan to set up base camps more than 2-3 times a year.
To name a couple of popular events, dome tents have been a tradition at the annual Burning Man and Coachella festivals.
No need to search further! Pacific Domes is an award-winning family owned business, based in Ashland, Oregon and we've been proudly manufacturing Made in the USA Geodesic Domes from U.S. steel since 1980.  In addition to manufacturing the best geodesic-engineered structures in the world, finding creative solutions to satisfy your needs and requirements is what we love to do best!
---