The Subaru Winter Experience provided an educational and exhilarating driving experience for both the seasoned and more novice driver with a full day of adrenaline behind the wheel of a 2018 Subaru.
At a closed circuit on a frozen lake Subaru not only allowed, but also promoted guests to test their limits behind the wheel, in order to build their knowledge and confidence. Regardless of previous experience it was done in a controlled and safe yet thrilling way.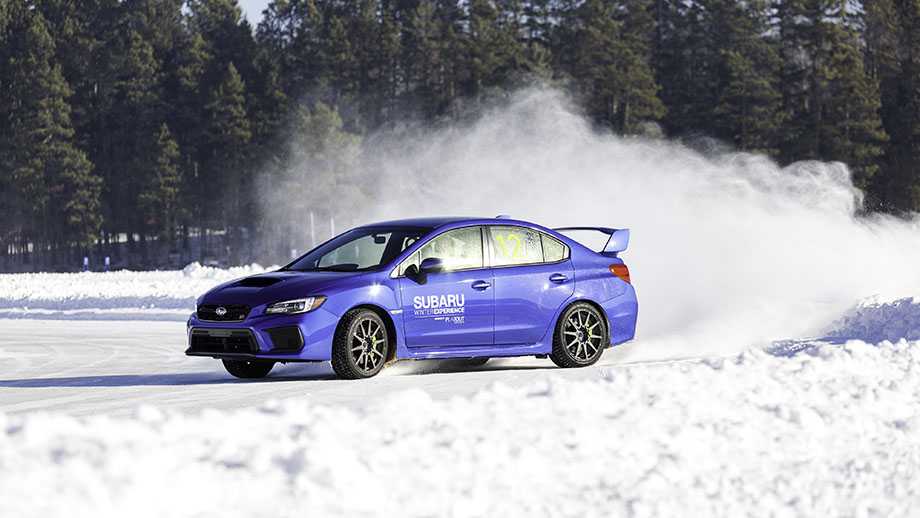 Above all, guests had the opportunity to experience the unique feeling of mastering a factory Subaru in difficult and slippery conditions, on the rock hard ice of Dollar Lake in Wisconsin.
When not out on the ice or test driving a Subaru, guests were invited to get cozy inside a 24 foot warming hut-dome, outfitted with a wood burning stove. The large bay window made it possible to view the action outside on the course while staying warm. Warm fingers and toes are crucial for precision driving! Corporate event tents such as this provide shelter in classic style in an otherwise inhospitable environment.
With the guidance of Subaru's professional driving instructors and with carefully selected Subaru vehicles, guests went through an extensive driving program and were educated in all the safety systems of the vehicles on site.
In addition, those who participated got the thrilling opportunity of riding along with one of the instructors around the track, at full speed, creating unforgettable memories for life.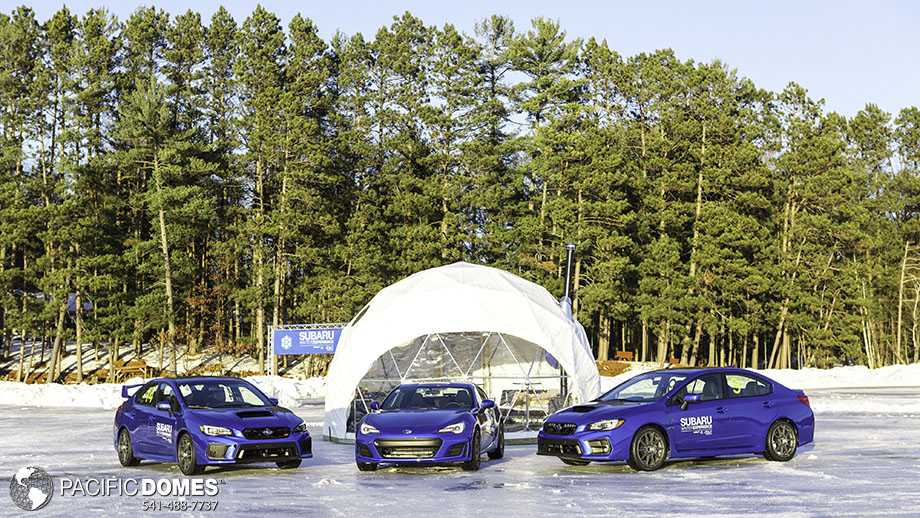 The location for the very first Subaru Winter Experience of its kind took place in the snowmobile capital of the world, Eagle River, Wisconsin. Called the snowmobile capital of the world and well known for its many lakes. All who attended could also choose from other unique activities in the area such as snowmobile safari, ice fishing, cross country skiing and much more.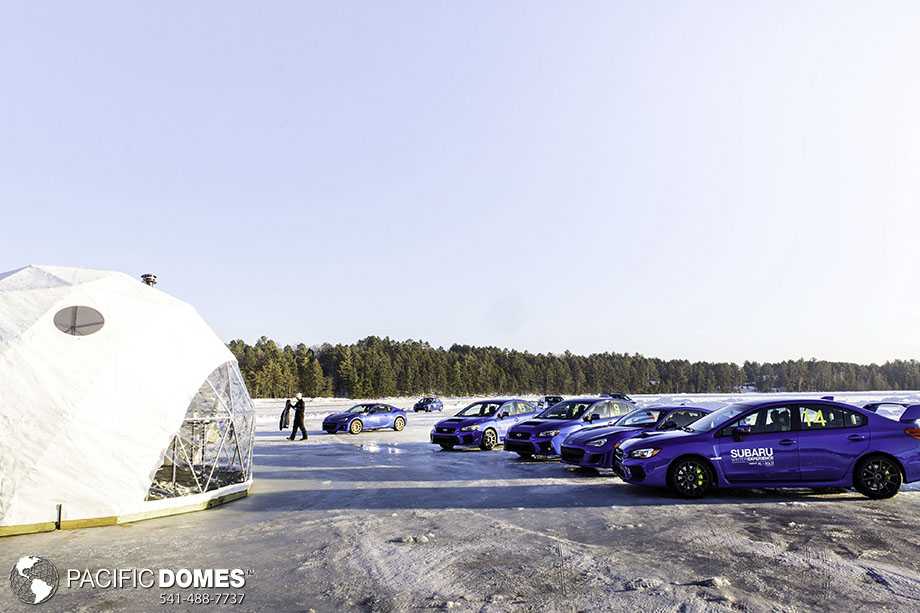 This is just one of many examples of how a business used a dome to help create a successful experiential marketing campaign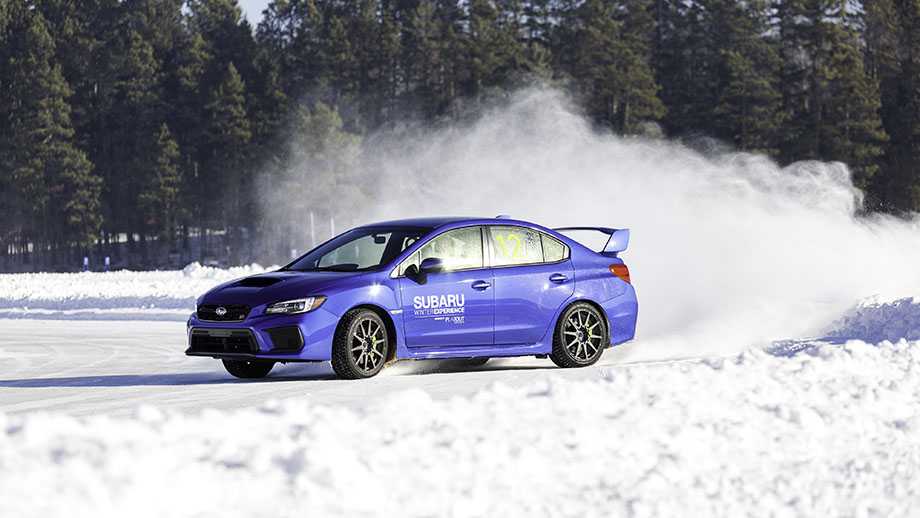 g> to inspire their loyal fans. The very same dome can be used for any number of future campaigns such as a guest hut to cool off in during a desert race course.