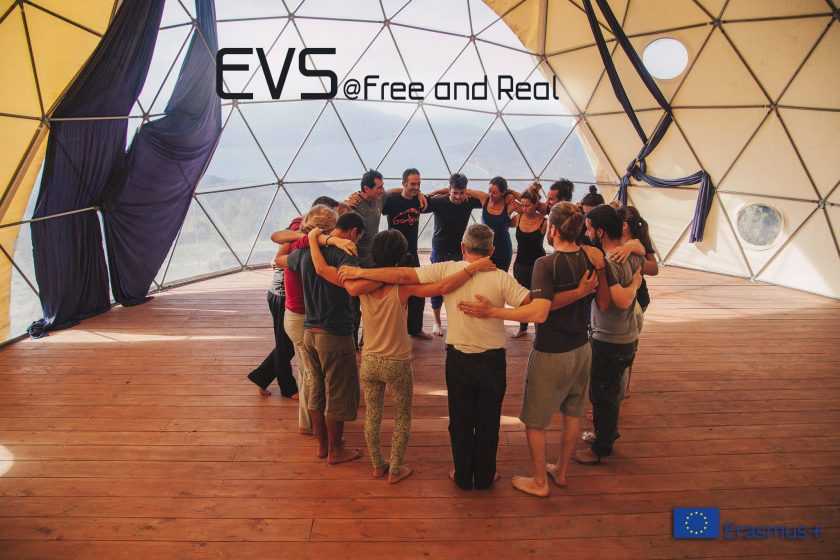 Telaithrion Project: Free & Real Joins EVS Program
It's official! The Telaithrion Project – "Free and Real" has joined the European Voluntary Service (EVS) community of collaborative organizations, who are responsible for recruiting volunteers for various worthwhile 'hands-on learning' projects within their membership.
How does EVS work? EVS is a partnership between two or more promoting European organizations, who oversee the recruiting of volunteers between 17 to 30 years of age. EVS volunteers come from a member country that manages the necessary arrangements with the receiving organization to receive and host them during their period of service.
Projects last from 2-weeks to 12-months.  As a volunteer, one can work in a wide range of fields, such as arts, animal husbandry, community development, culture/ cultural heritage, children/ youth, environment, sports, etc.
EVS volunteers receive free accommodations, food, insurance and pocket money. There might be some minimal out-of-pocket travel expenses involved. At the end of the EVS internship, volunteers receive a certificate of participation that describes project involvement ― the Youthpass.
(1:58 minutes)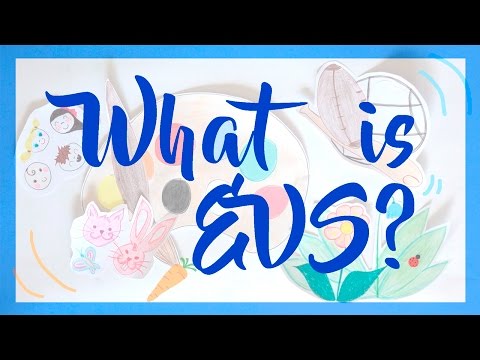 Telaithrion Project: Geodesic Dome Cluster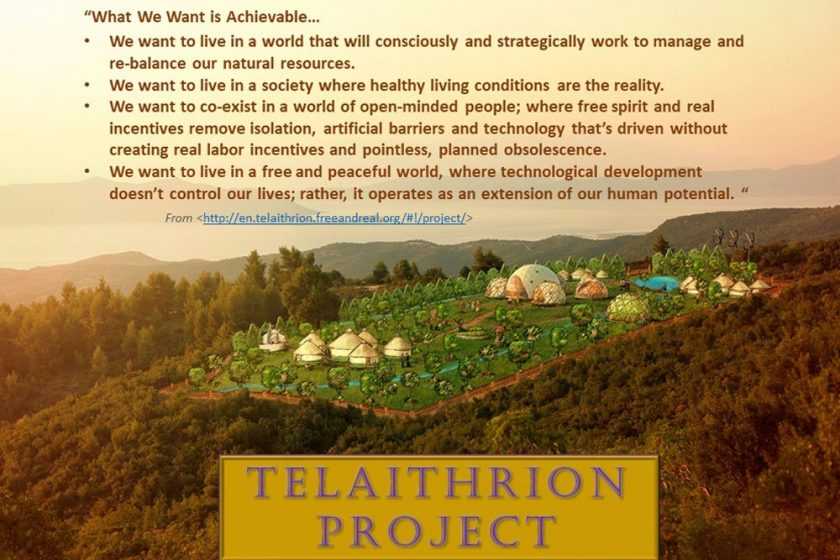 In the center of the community, the geodesic dome cluster functions like the heart of the entire project. This cluster is composed of 5 interconnected geodesic domes with multiple uses and different purposes.
The Telaithrion Project – "Free and Real" Sound-Light Healing Dome
Telaithrion has found a really cool use for their 36ft. Pacific Dome by utilizing light and sound to trigger one's innate capacity for transformational self-healing.
The entire physical universe consists of vibrating sound and light.  Quantum Sound-Light Healing Domes vibrate in resonance with this cosmic energy.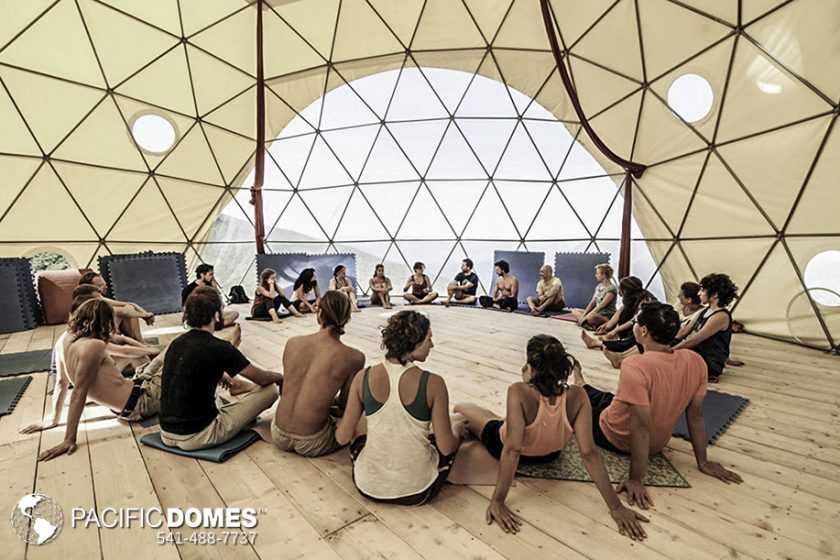 Transforming the world begins with healing ourselves.  The purpose of the Sound Dome is to create an environment that allows you to access your own inner space, thereby unlocking your true potential. At the core of this philosophy, Sound-Light Healing Domes are based on the Vaastu principles of Sacred Geometry.
The Telaithrion Project – "Free and Real" Yoga Dome
Research now links your environmental surroundings to your overall health and well-being. Scientific data derived from the field of unified quantum physics demonstrates that harmonic architecture beneficially affects human brain pattern frequencies.
Studies by a team of architects and neuroscientists suggests that geodesic domes have measurable effects in promoting positive mental states. The Telethrion dome overlooks gorgeous seascapes while Yoga exercises are performed as part of a daily routine.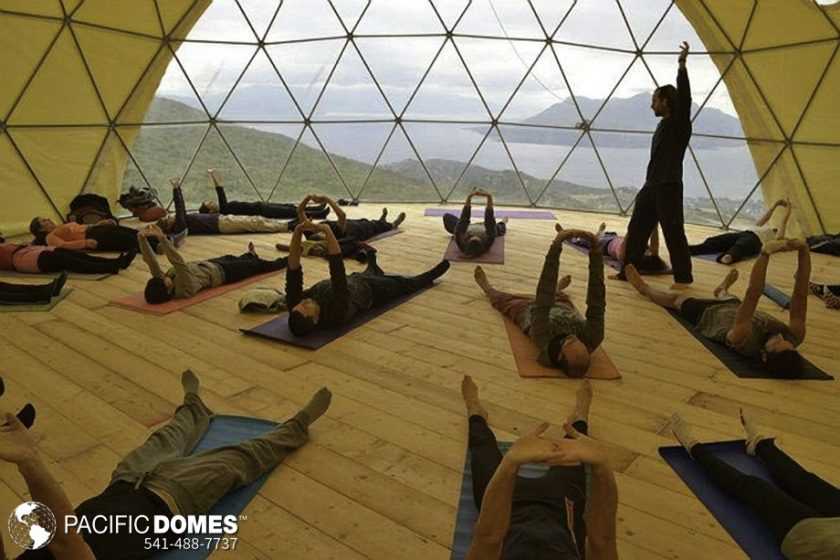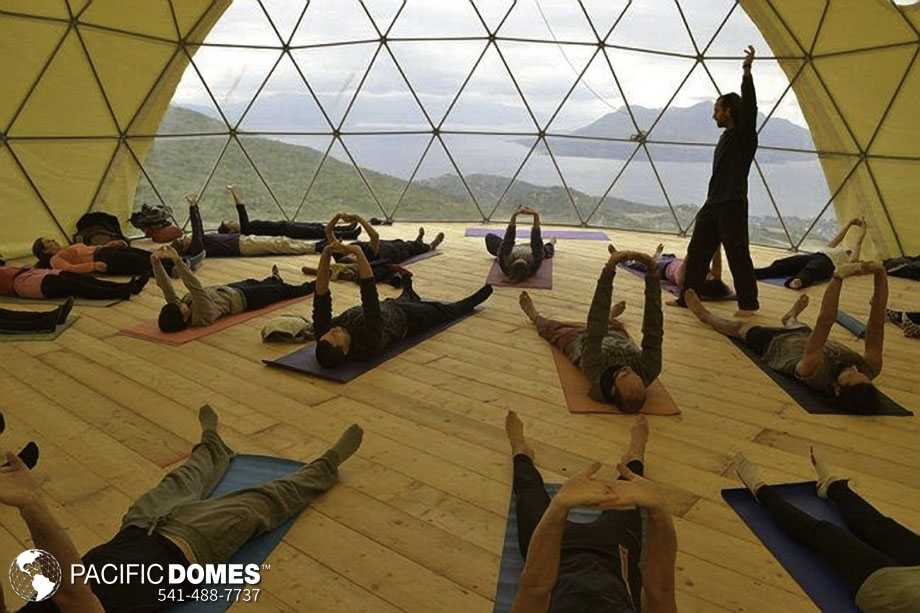 Telaithrion Game of Domes (1:46 minutes)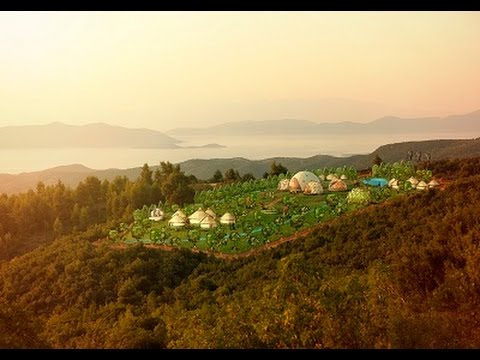 For additional inspiration, be sure to visit Pacific Domes Gallery.