Pacific Domes of Oregon is on the forefront of the development of Sustainable Communities. We built the famous Biospheres for the University of Arizona, Geodesic Domes Shelters and Biosphere Domes for Nasa's Mission Mars Project, Dome Meeting Spaces and Geodesic Greenhouses for intentional communities across the globe.
On the summit of the beautiful Mount Telethrion just outside of Edipsos, Greece lays a beautiful plot of land that is being mindfully developed as an intentional community.
The circular design is the main feature of the community, following principles and patterns found in nature.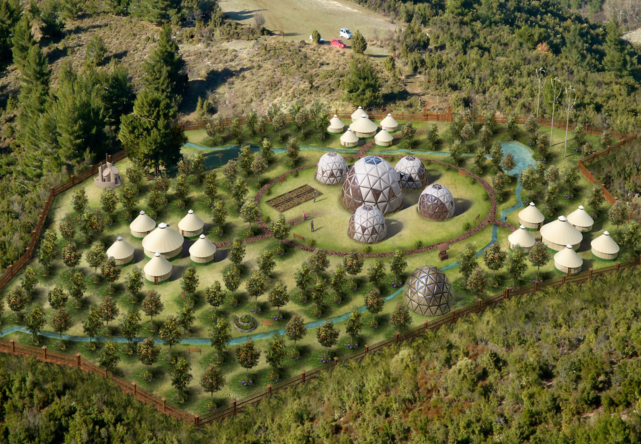 As you can see from their renderings, the center of the community will be comprised of a Geodesic Dome cluster. This will act as the heart for the entire project. The domes will serve as common spaces, used primarily to host science & research centers, educational workshops, art & music facilities, large-scale seminars and so much more.
The yurt clusters will be used for residential purposes, giving community members their private living spaces, while sharing the larger, central yurt and using it as a common space.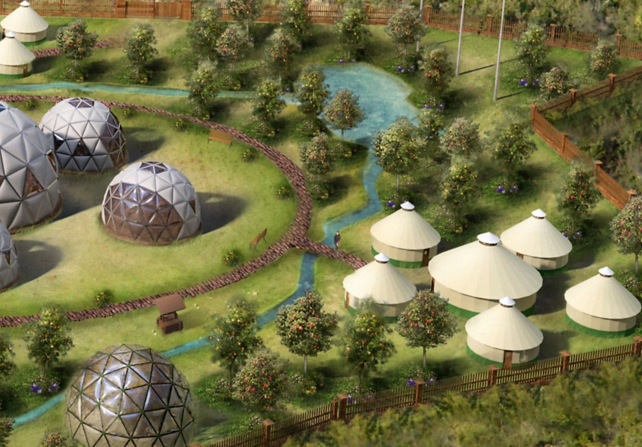 Folks at Telaithrion have thought out and diligently planned the creation of this place. The entire community will be immersed inside of a food forest garden. Ponds will be positioned at the top of the land. These will be filled in a natural way, and will have streams running from them, encompassing the land to irrigate the gardens and promote a sustainable climate for plants and people.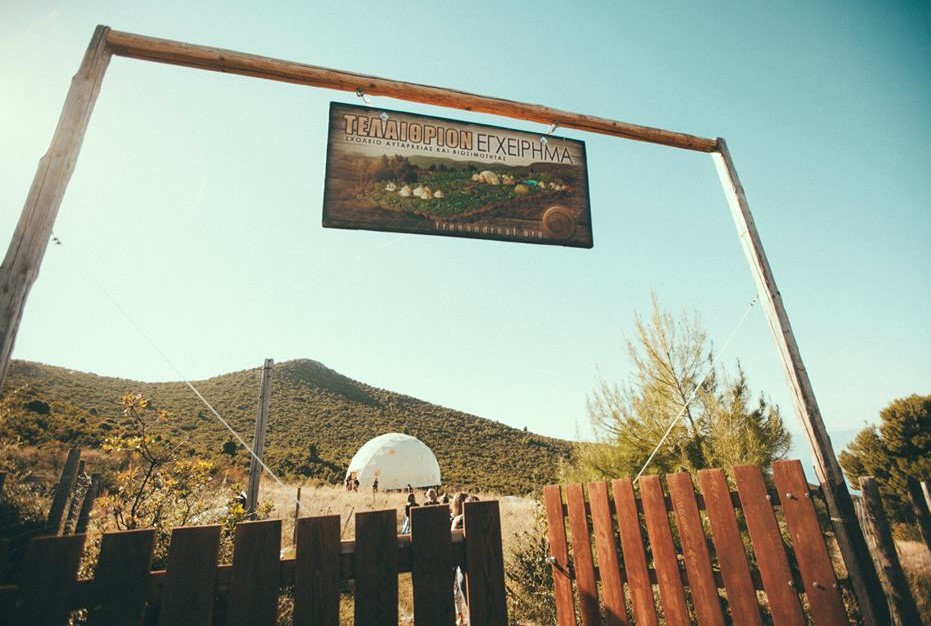 Using the results found in an energy consumption study, they have developed an impressive renewable energy system. The main power source will be generated by wind, though small-scale solar panels and a little hydroelectric station will help supply energy.
Initially, most of the construction will be done by hand, using traditional methods and local materials.
Their ultimate goal is to capitalize on the types of structures and prefabricated technologies available to streamline and accelerate the building process. The materials used will evolve accordingly, but will always remain natural and responsibly sourced.
The people of Telaithrion are grounded in their desire to live an alternative life, removed from the confines of the consumer based culture.
To hear their perspectives first-hand, watch this beautiful short film about the creation of the community and learn a bit about some of the people behind the vision.