"Building Sustainable Communities Through Spontaneous Co-operation"  — Pacific Domes Inc.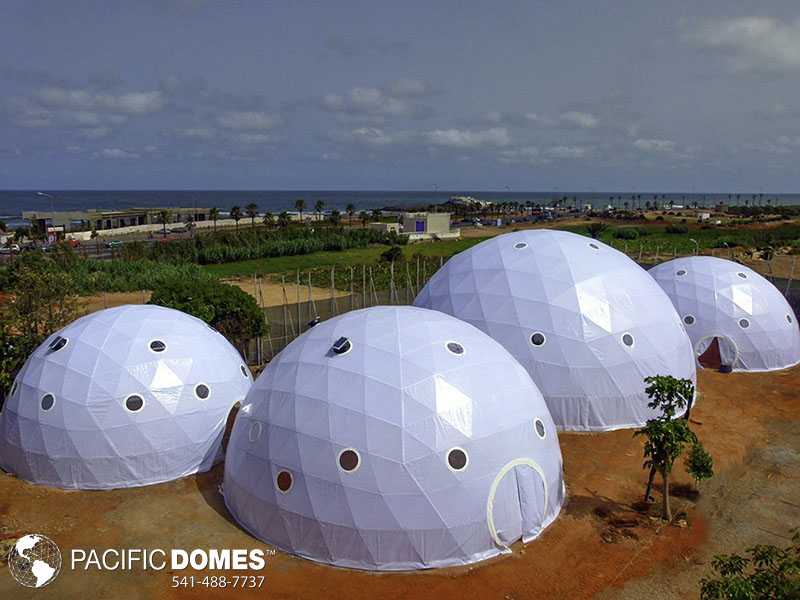 Biomimicry of Nature's Earth Systems<
Biosphere Dome Projects are rising to meet the challenge of creating global environmental solutions to some of the complexities of living responsibly in our modern world through self-sustaining Biosphere Domes, BioDomes & BioEnergy Dome Villages. Pacific Domes, an award winning futuristic dome company, based in Ashland, Oregon, is manufacturer of geodesic-engineered Biosphere Domes & Commercial Greenhouse Domes.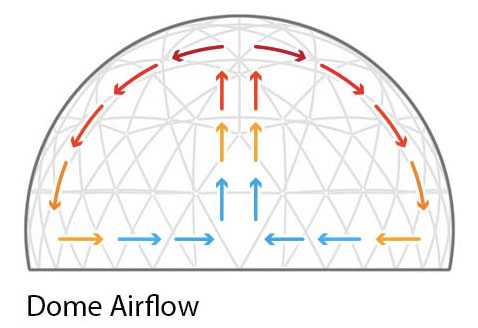 "Nature is trying very hard to make us succeed, but nature does not depend on us. We are not the only experiment."  — R. Buckminster Fuller
Per the Buckminster Fuller Institute (BFI), geodesic domes are energy efficient for the following reasons:
The concave interior creates a natural airflow that allows the hot or cool air to flow evenly throughout the domes with the help of return air ducts
Extreme wind turbulence is lessened because the winds that contribute to heat loss flow smoothly around the dome
It acts like a type of giant down-pointing headlight reflector and reflects and concentrates interior heat. This helps prevent radiant heat loss."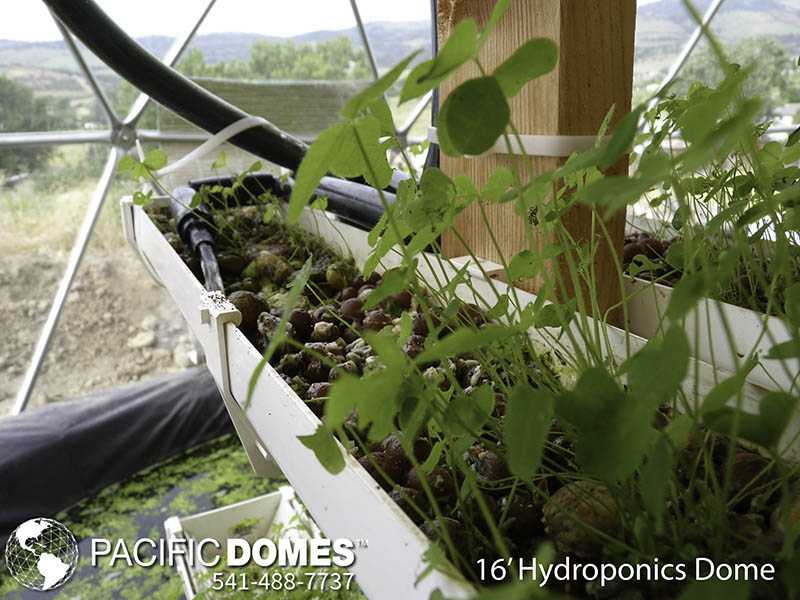 Energy efficient and Ideal for Hydroponics, geodesic-engineered commercial Greenhouses provide the climate and light control of indoor growing, with the natural benefit of natural sunlight and fresh air for your plants.
5 Essentials to Build Success
Industrial Hemp is at the forefront of sustainable agriculture. Here are five essentials needed to build this successful industry, both locally and globally:
1) Educate, Innovate and Cultivate
At this monumental time in the history of hemp eco-farming, the declaration "We are the Change" has never been as fitting as it is now. Following a deep dark history outlawing hemp farming, many people have no clue about what hemp is, let alone, its value. Raising awareness, educating the public and those in positions of authority is essential to industry success.
For decades, scientists have said that the hemp plant has literally thousands of applications, utilizing the entire plant with zero waste. Rallying advocates and influencers around hemp eco-farming as a sustainable income-producing crop can help save our planet from a sixth mass extinction!
Why hemp can save humankind: Research scientist speaks out. Watch the video here.

2) A Common Sense Economic Solution
Faced with a struggling economy, hemp eco-farming promises to put power back in the hands of the people and restore an industry of the people, for the people and by the people. Speaking at a TEDx conference, West Indies hemp entrepreneur Gregg Moseley-Clark concludes that hemp is a trillion-dollar crop and asks, "Why aren't we growing more hemp"?
Watch the TEDx video here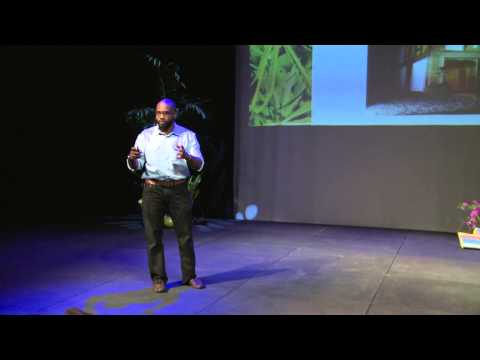 3) Levelling the Playing Field for the Entrepreneurial Spirit that Made America Great
Recent changes to U.S. laws have made it legal to cultivate hemp for the first time in decades. On August 11, 2016, the US Department of Agriculture (USDA), jointly with the Food and Drug Administration (FDA) and Drug Enforcement (DEA), issued a Statement of Principles on Industrial Hemp. This was further fueled by the 2018 Farm Bill, which already included an amendment granting states and universities the right to research and grow hemp in pilot programs.
At least 47 states have adopted legislation in accordance with legalizing the growing and cultivating of industrial hemp. Currently, several states have already implemented pilot research programs in an effort to educate consumers regarding the many uses and benefits of hemp farming, and interest continues to grow.
4) Our History Supports Hemp Farming
Historically, hemp farming is among the oldest industries on the planet and has been cultivated by man for at least 10,000 years. Our founding fathers grew hemp and Americans were legally bound to grow hemp during the Colonial era, the Revolution and days of the early Republic.
The federal government even subsidized hemp farmers during WWII to provide products for the war effort. My grandparents had a rope factory prior to WWII and grew hemp on their plantation; and, many families share similar stories about the many industrial uses of hemp. Again, why aren't we growing more hemp?
Despite huge genetic differences, hemp, a cannabis plant, shares its name with its infamous look-alike cousin, marijuana, which has a high THC content. From an economic perspective, it's time to dispel the stigma surrounding hemp farming. Let's catch up with the rest of our global community and bring back our thriving economy and do our part to save our planet at the same time!
5) Re-Imagine Yourself in the Industry. Take a closer look!
Hemp contains less than 0.3% THC with 16% CBD. But the structural integrity and functional potential is limitless. Learn more about this emerging million-dollar hemp eco-farming industry at Hemp University, and see how it can change your life too!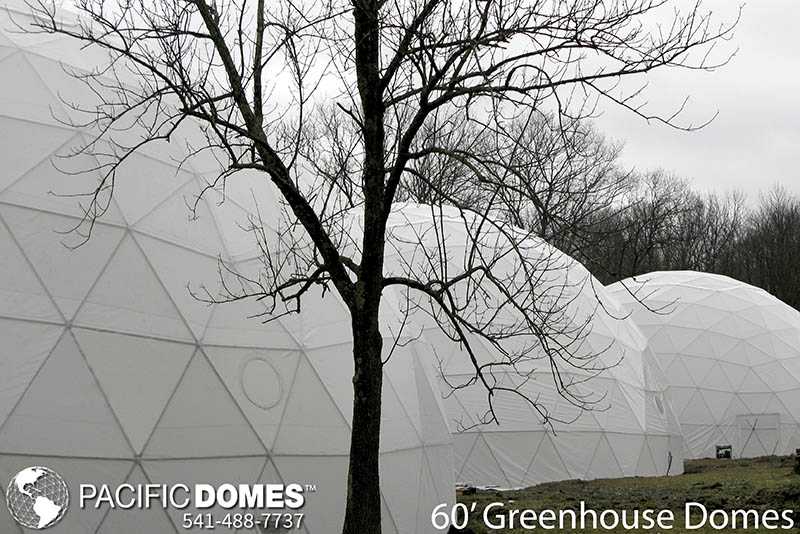 Pacific Domes builds Prefabricated Greenhouses and Geodesic Grow Dome Kits for the Home Gardening enthusiast looking to create an efficient and affordable garden to grow healthy fruits, vegetables and flowers in the most challenging climates.
Geodesic Greenhouse Structures effectively shed rain and snow, withstand extreme winds, and are available in several prefabricated sizes ready to install and enjoy. Ask us about Reflectix® and Light Deprivation Greenhouse Covers.
Browsing Pacific Domes gallery of Greenhouse Domes is the first step towards exploring the benefits and versatility of geodesic domes as the strongest, portable structure known to man.
Expanding on the synergetic principles originated by R. Buckminster Fuller, Pacific Domes has been working on perfecting the function and beauty of their portable geodesic domes for more than 40-years in Ashland, Oregon. Pacific Domes has been pioneering sustainable living, personal and cultural transformation, and peaceful social evolution since 1980. This means… environmentally aware and sustainable.
Pacific Domes Geodesic-Engineered Greenhouse Systems can Revolutionize the Agriculture Industry. Purchase yours today!