This year's ACM SIGGRAPH 2019 Conference – July 28th thru August 1st, held each year in Los Angeles, CA – brought together one of the world's largest gatherings of attendees to view the latest innovative developments in computer graphics and immersive technologies. Founded in 1969, ACM SIGGRAPH is a thriving worldwide organization fueled largely by volunteers who share a love and passion for computer graphics, interactive mediums and techniques.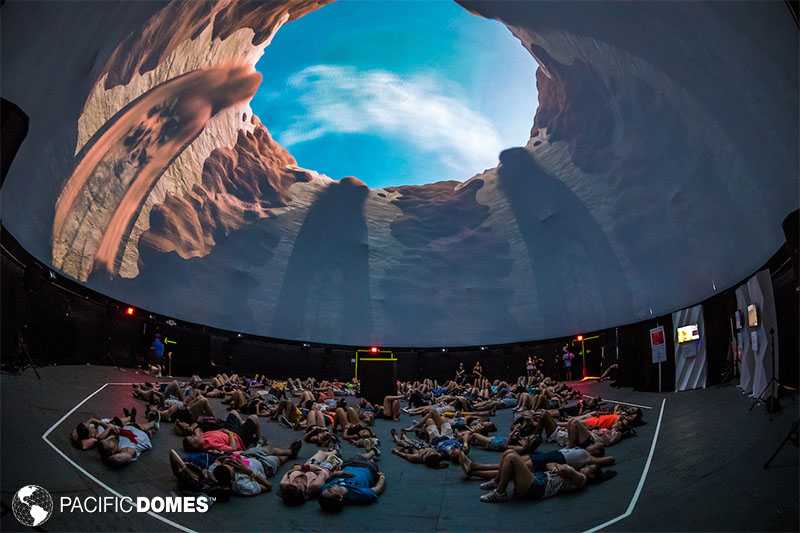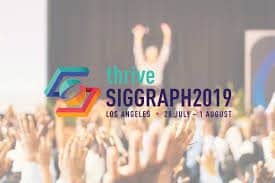 The ACM SIGGRAPH community embraces a wide spectrum of international thought leaders – talented artists, researchers, developers, filmmakers, scientists, educators, business professionals and practitioners who come together in a collaborative spirit. Learn more about educational opportunities and hands-on experiences here.
An Immersive Full-Dome Experience
When it comes to immersive-interactive technologies, it goes without saying that the optimal social venue begins with 360° Projection Dome Theaters. Domed projection screens provide the utmost viewing environment – the dome, itself provides the largest visual cinema format – with an added interactive social element.
As real-life paradigm changers, highly immersive virtual environments (HIVE) projection domes are making a social impact with deeply humanizing and empowering ramifications. A truly spell-binding immersive visual and sound experience awaits visitors to a Projection Dome Theater experience!
Pacific Domes, in concert with its world-renowned partners, is proud to have been a major contributor in pioneering 360° immersive and interactive media techniques. Together, we create multi-sensory, interactive learning and entertainment experiences for large-scale events.
Geodesic-engineered building systems make perfect portable or permanent projection theaters. Pacific Domes patented Full-Dome Projection Liner is designed to give everyone the best seat in the house!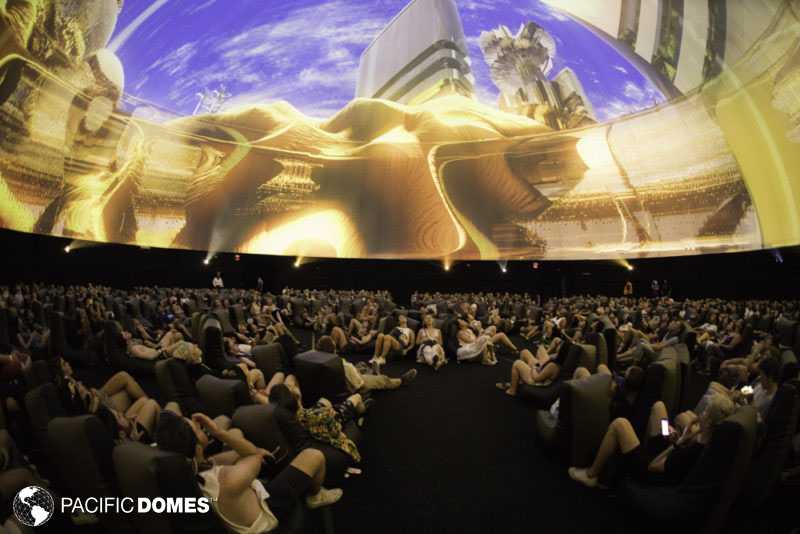 Portability and ease-of-setup
Free-standing, portable dome kits are designed, manufactured and made-ready for rapid deployment to your site. Event Domes are commonly used as self-supporting on-the-road event structures or as semi-permanent or permanent buildings.
With 40-years of industry expertise, award-winning Pacific Domes has the vision and expertise to take your project to the next level. Experienced team members are there to assist you each step-of-the-way from design concept to completion!
Spark your imagination – Glean Ideas
We invite you to visit our Event Dome Gallery for ideas to spark your next spectacular event.