VR Domes for Entertainment, Education, Collaboration, & Experiential Marketing
"Our VR Projection Domes are dedicated to the advancement of Highly Immersive Virtual Environments for entertainment and education technology." ― Pacific Domes Inc.
Highly immersive virtual environment (HIVE) projection domes are creating a new technological culture in the arena of augmented reality entertainment, education, business and experiential marketing. The open spatial design of the VR dome theater is key to audience participation, providing projected visions that captivate and entertain human interaction and collaboration, building bridges that shrink the illusion of separation… and, may well signify the end of human alienation.
The social impact of HIVE projection domes, as real-life paradigm changers, has humanizing and empowering ramifications. VR projection domes invite pioneering thought leaders to play increasingly proactive roles in arenas that steer rapidly advancing technologies towards positive directions.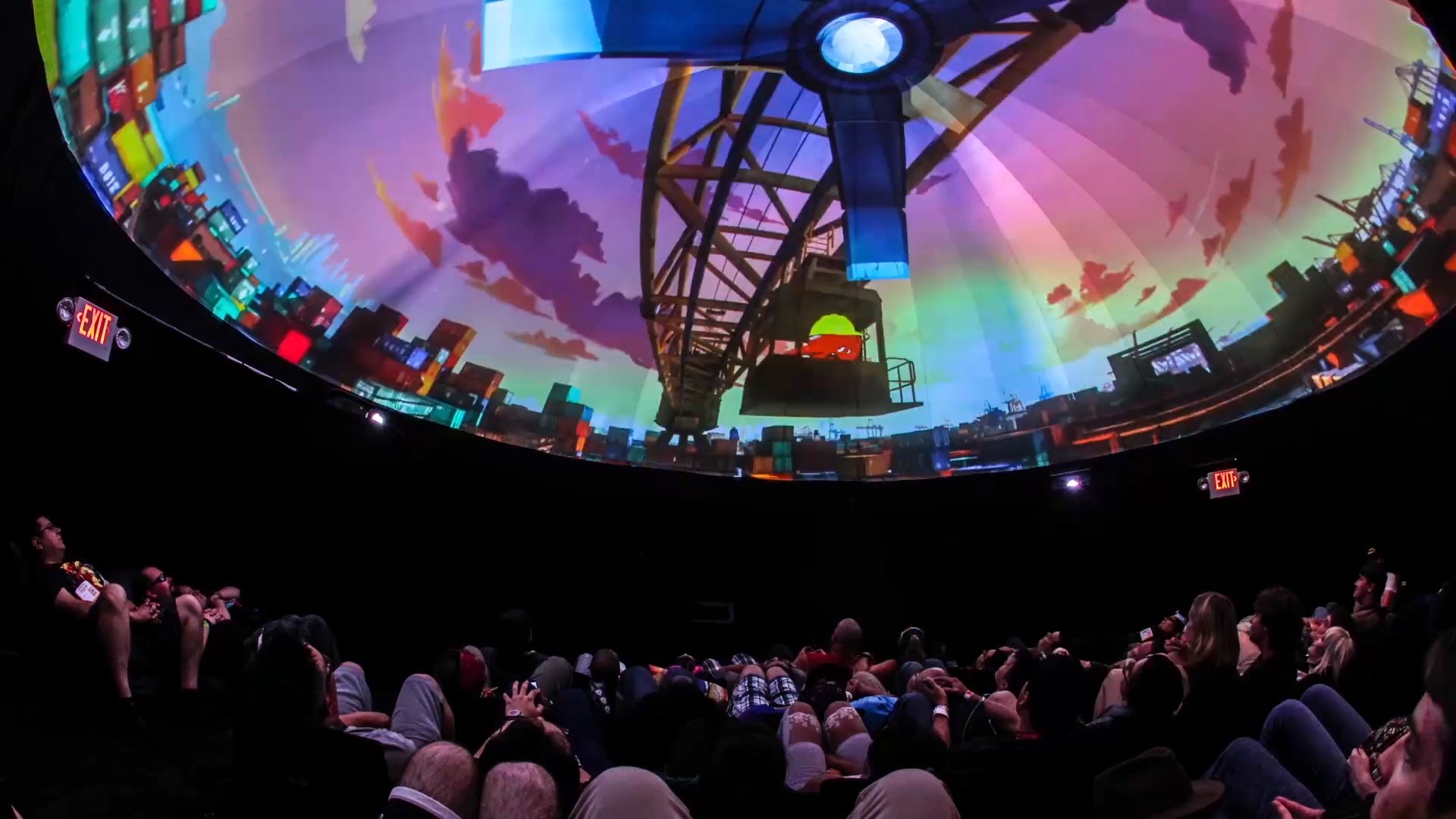 A spectator sensation at all kinds of indoor/ outdoor events, the 360° HIVE projection dome theater with moving, voice responsive projection, is an ideal performance venue for the multi-sensory Entertainment Industry.
HIVE science museums and planetariums are popular attractions. 360° VR projection dome theaters offer many opportunities for immersive displays.
Gaming enthusiasts love the "mixed reality" of VR holographic projection dome theaters. Gaming domes set the stage for innovative educators to foster the development of brilliant minds through informal learning games.
The design of the HIVE dome theater allows for enhanced learning through the dynamic power of group energy. Many schools and outdoor education teachers are discovering the benefits of cognitive learning in a HIVE dome.
HIVE dome theaters are much in demand by Experiential Marketing Firms for their crowd-drawing appeal and functionality in harsh environments.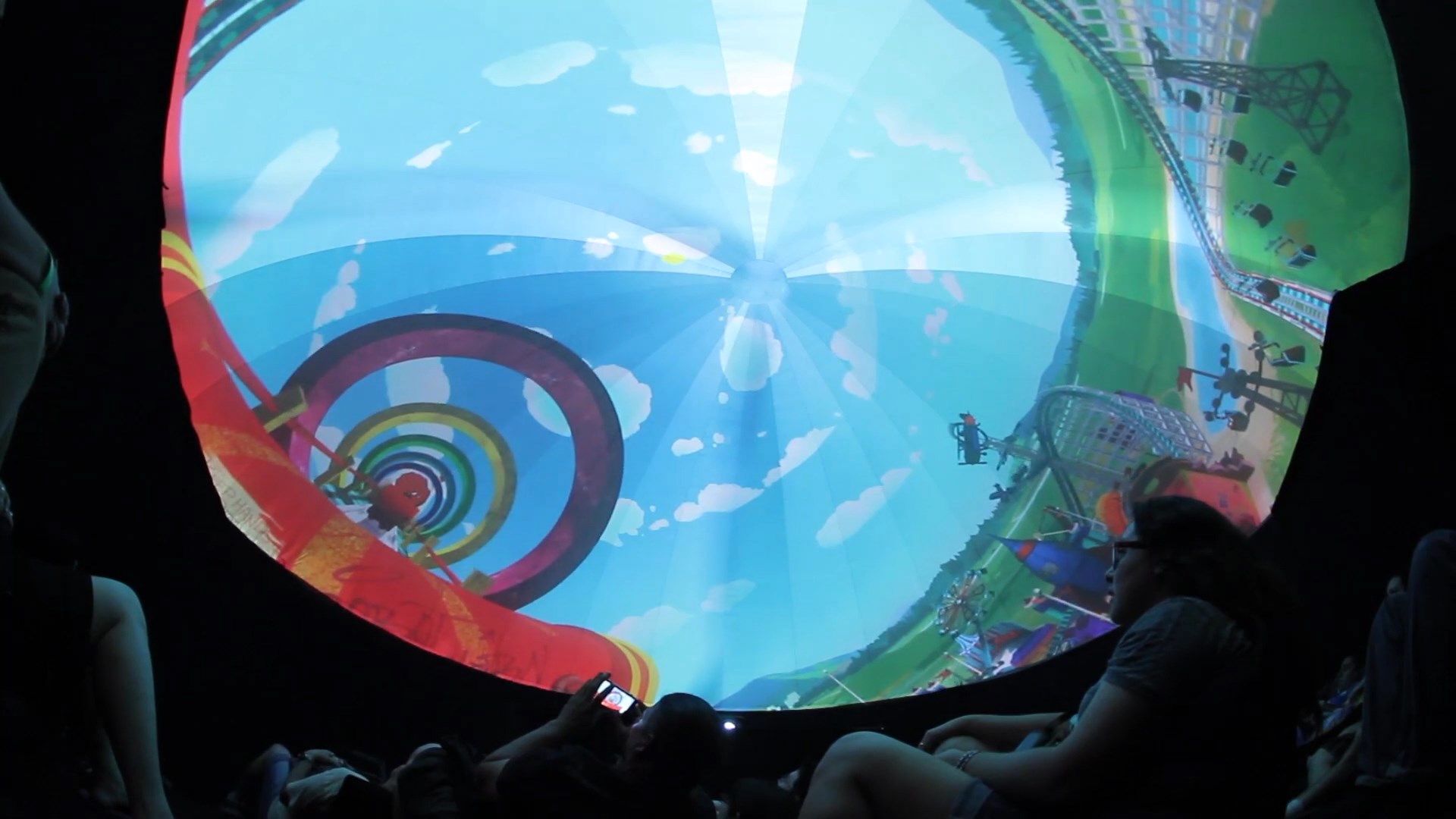 Pacific Domes, an Award-Winning global manufacturer of geo-engineered domes, partners with the world's leading 360° HIVE projection companies to further the advancement of innovative education and entertainment technology. Alongside team partners, Obscura Digital, Dome Pro and Vortex Immersion, Pacific Domes inspires us to support positive social outcomes through the diverse platforms of entertainment, education, business and experiential marketing events with HIVE Projection Domes and VR theaters.