"Seeds of Love Grow Bountiful Gardens − May Your Wedding Day Grow Your Blissful Garden!" ― Pacific Domes, Inc.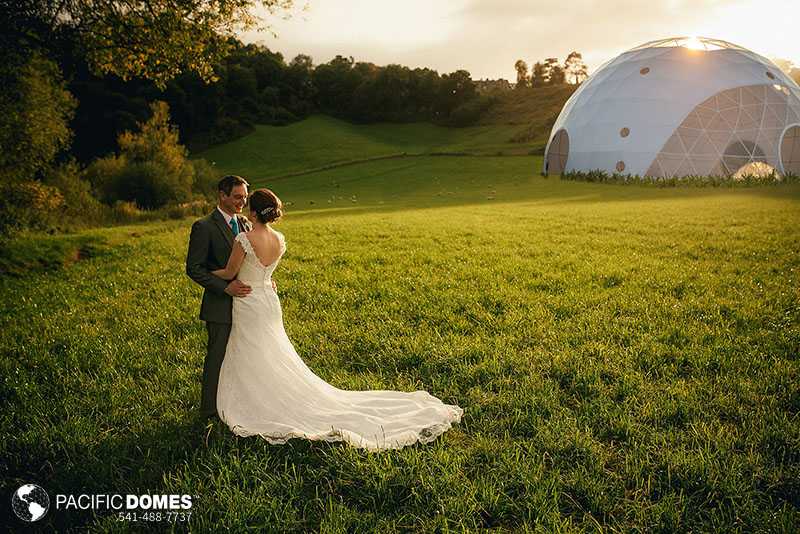 The Future Garden − Environmental Art Exhibition at UCSC Arboretum
Located in Santa Cruz, California, the three Future Garden domes set the ambiance for a chic Environmental Art Exhibition, which opened May 19, 2018 at the UCSC Arboretum and Botanic Garden. The Center brings artists and scientists together in ecosystem design-adaptation projects. No matter what time of year, the stunning landscape and backdrops compliment any outdoor event amid the diverse flora from all around the world.
About the Future Garden
In response to climate change, UCSC's emeritus arts research professor Newton Harrison and his late wife, Helen Mayer Harrison, began collaborating with biologists, ecologists, architects, urban planners and artists in the late 1960s. Their projects have been shown in major exhibitions, museums, art festivals and galleries around the world to propose sustainable solutions to ecological challenges posed by climate change.
UCSC Arboretum − Diverse & Distinct Spaces for Wedding Venues
Comprising approximately 100 acres of gardens and research areas, UC Santa Cruz Arboretum and Botanic Garden offer a truly unique setting for weddings and other special events. When you select the UCSC Arboretum for your wedding, you'll be surrounded by the mild seaside climate and beautifully verdant landscape that's sure to delight and embue your guests with the bliss of your nuptial occasion.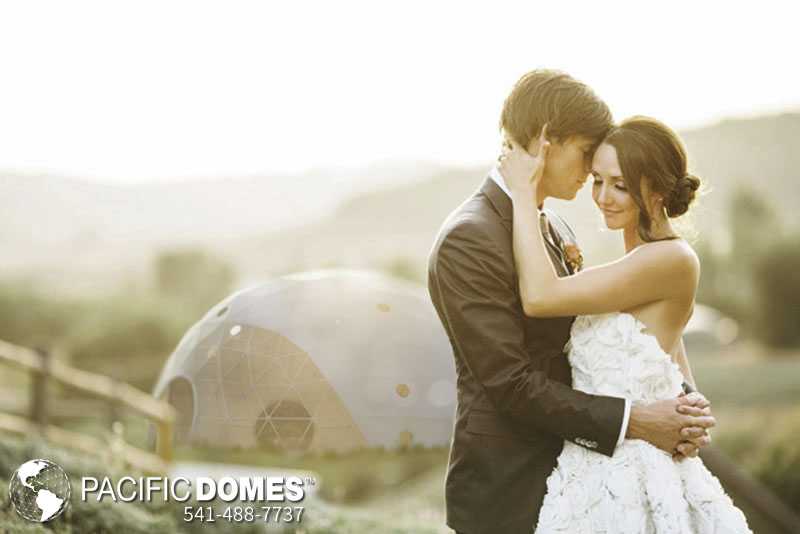 The 3 domes at the Future Garden!  Sponsored by the Nion McEvoy Family Trust of the San Francisco Community Foundation, the Metabolic Studio, 30 Petals Fund, Rowland and Pat Rebele, annual donors to the Institute of Arts and Sciences and members of the UC Santa Cruz Arboretum and Botanic Garden.
Celebrate your outdoor wedding in style with an open cathedral-style wedding to grace your nuptial vows. Providing a unique environment for your wedding and guests, domes can accommodate the entire venue from wedding, to reception and banquet.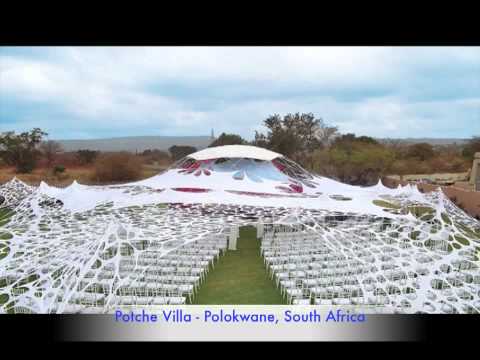 Be sure to contact Pacific Domes' friendly reps today to learn more about renting or purchasing a wedding dome.  https://pacificdomes.com/brochures/EventDomesBrochure.pdf