Yoga Studio Domes and Mediation Studio Domes by Pacific Domes of Oregon, the industry leader in building Geodesic Domes for Event Marketing, Festival Promotion, Resort Shelters and Retreat Guest Accommodations.
Prana Fest 2012, a weekend of celebration and full on devotion to the Divine with an epic all-star lineup of kirtan leaders and sonic shamans! Yoga, meditation, in-depth classes and workshops were taught by top teachers in the intimate and nurturing setting created with three Pacific Domes Yoga Domes. The Festival, located at the Jackson Well Springs in Ashland, Oregon, was an amazing experience for many participants who delved deep into new levels of connection and bliss.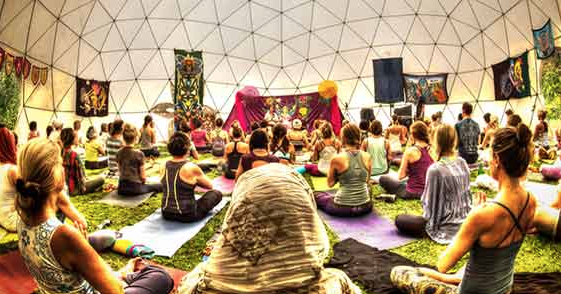 Just 5 miles down the road from Pacific Domes' Headquarters, The Well Springs permanently hosts two of our yoga domes- the Goddess Temple Dome and The Bee Dome, which typically hold space for community gatherings, meditations, and workshops. During the festival, The Goddess Temple Dome was used for yoga, meditation, events, classes, and powerful ceremonies. Pacific Domes donated this special dome to the Well Springs Community as an offering of support and a place to gather in celebration of life, community, and freedom. It is a sanctuary, open to the public through Nov. 13, 2012.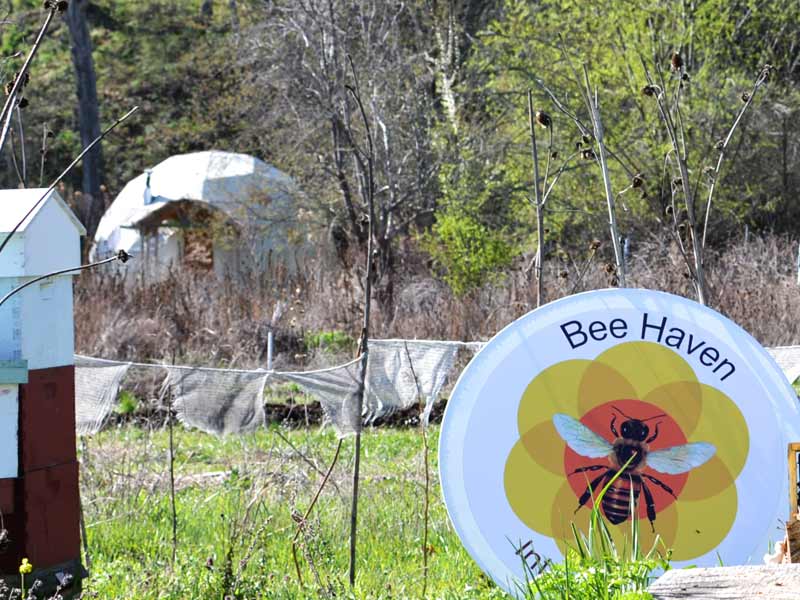 The Bee Dome, also used for workshops, events and teachings during Prana Fest, normally hosts the College of the Melissae, a center for sacred beekeeping which offers a community-centered, hands-on approach to beekeeping science, art, craft, culture and ceremony. Modeled after ancient village-based temple educational systems, the college offers a multi-faceted curriculum which trains students to become proficient beekeepers as well as to develop the skills to provide action-based leadership in these changing times.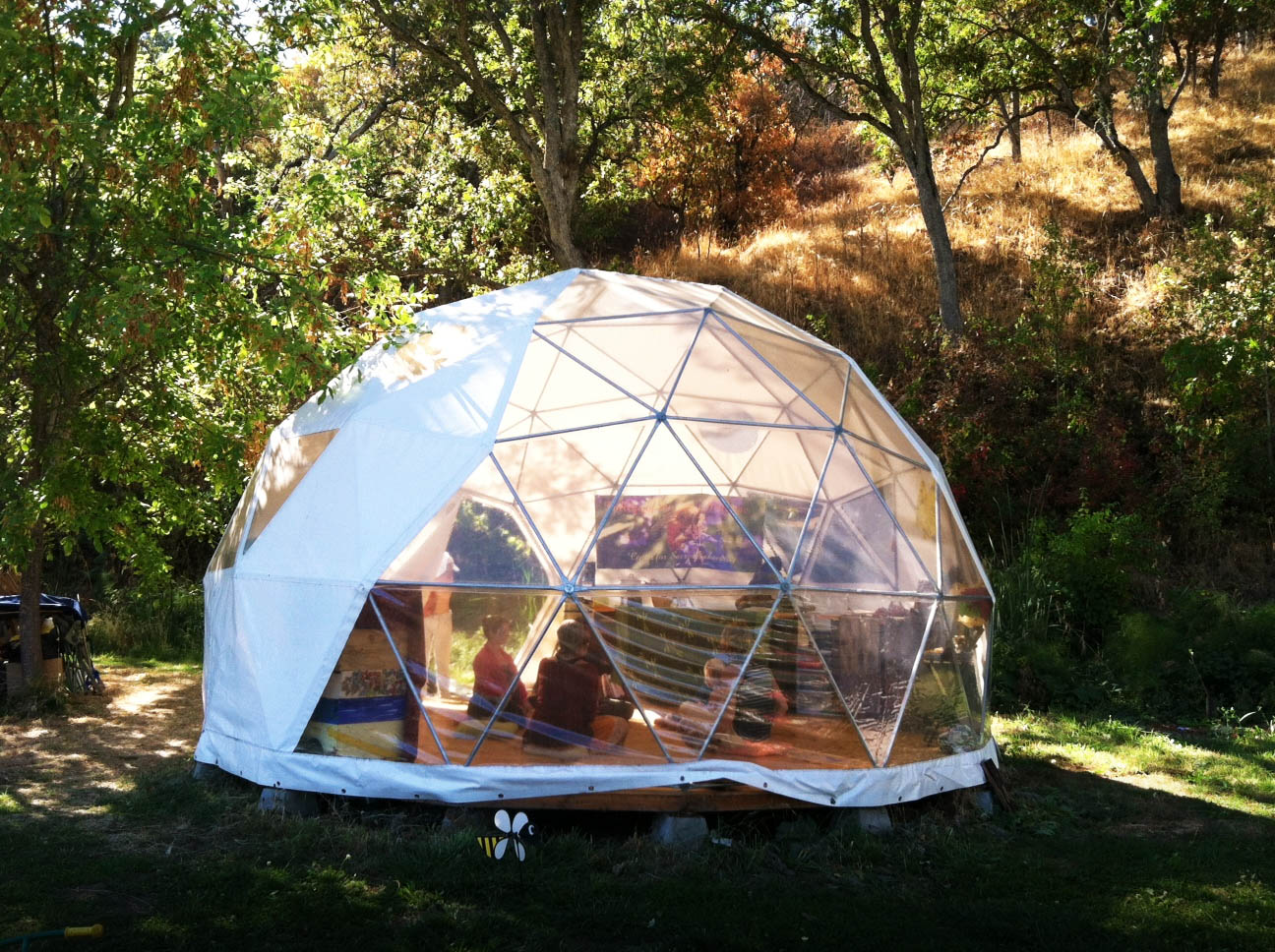 The third dome, used mostly for musical performances, inspiring classes, and devotional workshops, was affectionately known as "The Om Dome" for its acoustic, resonant quality which inspired numerous chanting circles. Known as "The Original Sound," and carrying profound significance in Yoga and Hindu traditions, this sound "OM" was intoned and sustained by participants for minutes at a time. Reveling in the harmonies being created, these devotees of the Divine were blissed out in the sweet vibe of a loving, open-hearted community. They certainly made full use of the harmonic architecture at the heart of the yoga dome.
For more information, please visit JACKSON WELL SPRINGS.